15 Lesser-Known Action Movies That Don't Get Enough Love
Action movies come in all shapes and sizes. With so many action movies out there, some quality movie gems slip through the cracks due to bad release timing, being ahead of the curve, and failing to find an audience that appreciates them. Because of this, there are many quality action movies that don't get the love they deserve. To rectify this, here is a list of 15 lesser-known action movies that don't get enough love.
Updated July 2023: If you're a fan of action movies, you're in luck. This article has been updated with additional content and entries by Sean Shuman.
15 Demolition Man (1993)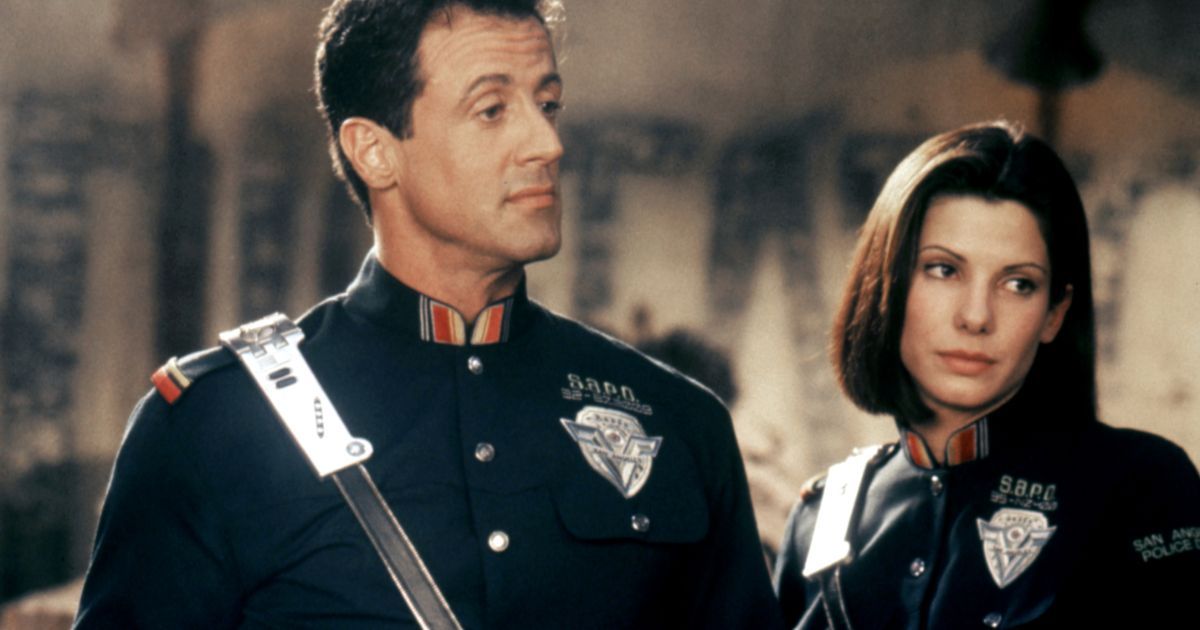 Warner Bros.
Demolition Man stars Wesley Snipes and Sylvester Stallone as a psychotic criminal and his former captor, respectively. The two are cryogenically frozen in 1992, but after Snipes makes an escape from his icy captivity in 2032, Stallone soon gives chase. Stuck in a "utopian" San Angeles, the two will battle it out in a world that's unfit to handle their over-the-top methods.
It's a film that never shies away from its fantastical premise, taking the action-movie genre to ludicrous extremes while delivering some hilarious fish-out-of-water comedy. Combine that with creative set and prop designs, as well as a surprisingly satirical view of the future, and you have one of the most underrated action films of the 1990s.
14 Predator 2 (1990)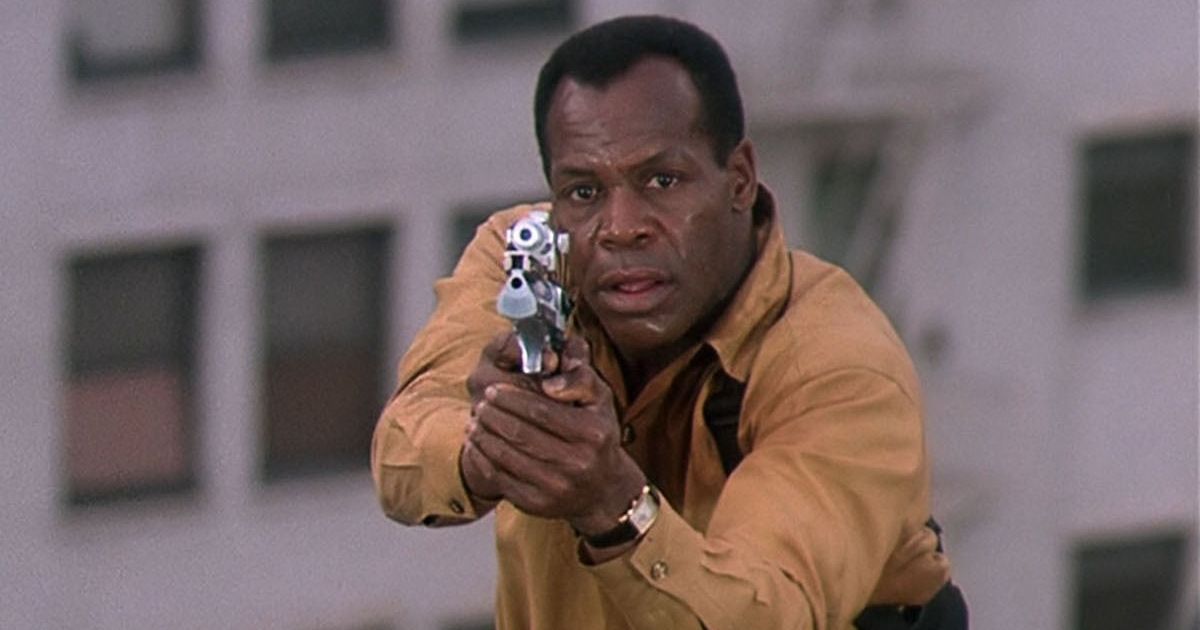 20th Century Fox
Predator 2 is the oft-forgotten sequel to Predator, trading the rural jungle of Guatemala for the urban landscapes of Los Angeles. Danny Glover stars as Detective Mike Harrigan. He's a man who's in way over his head, battling both Colombian and Jamaican drug cartels in the scorching streets. However, when leaders of both gangs are systematically hunted by an unknown force, Harrigan soon realizes that there's something not of this Earth prowling the city's alleyways.
Released in 1990, time has thankfully been forgiving to Predator 2. Between Glover's terrific performance, to its bigger and bolder approach to film-making, there's a lot to like about Predator's second go-around. It even establishes an important piece of Predator lore in its dramatic conclusion.
13 The Night Comes for Us (2018)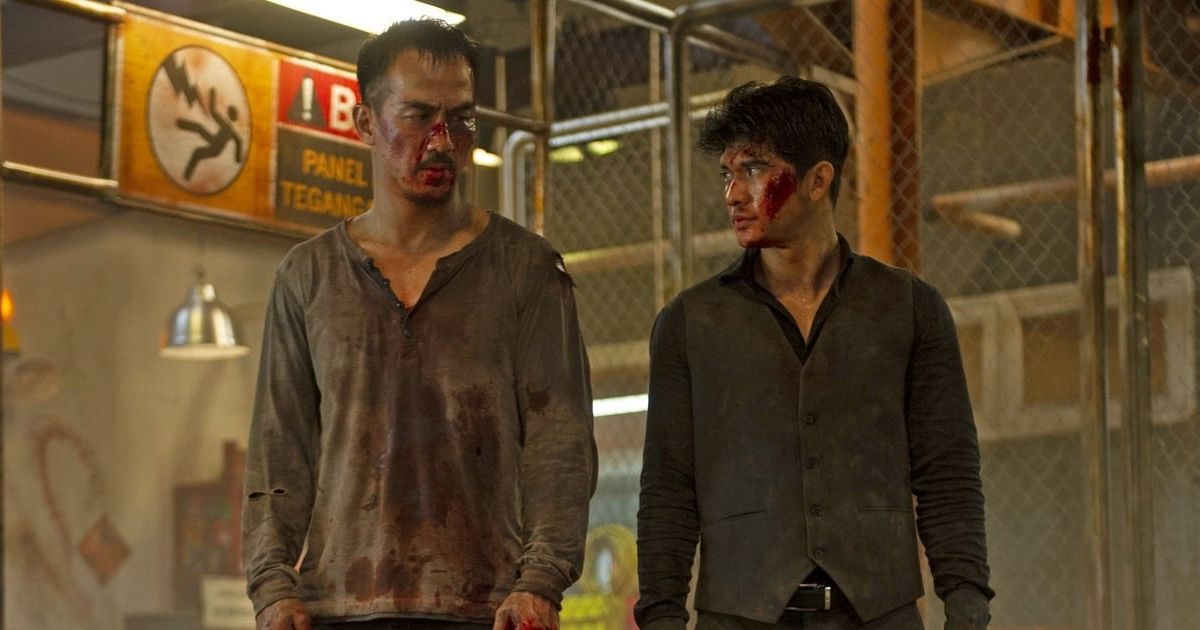 Netflix
The Night Comes for Us takes the action of The Raid films and crams in buckets of blood. It should come as no surprise, seeing as both Joe Taslim and Iko Uwais play significant roles. Taslim plays a Triad enforcer who, in a moment of weakness, spares the life of a young girl by killing his surrounding Triad soldiers. However, this decision will come to haunt him as the criminal underworld bands together to take him out.
A reunion film in some ways for both Taslim and Uwais, this underrated Netflix gem may have flown under the radar during its initial 2018 release. But, if you're aching for an action film that isn't afraid to get a little messy — or a lot messy, really — The Night Comes for Us is a perfect pick.
12 Redline (2010)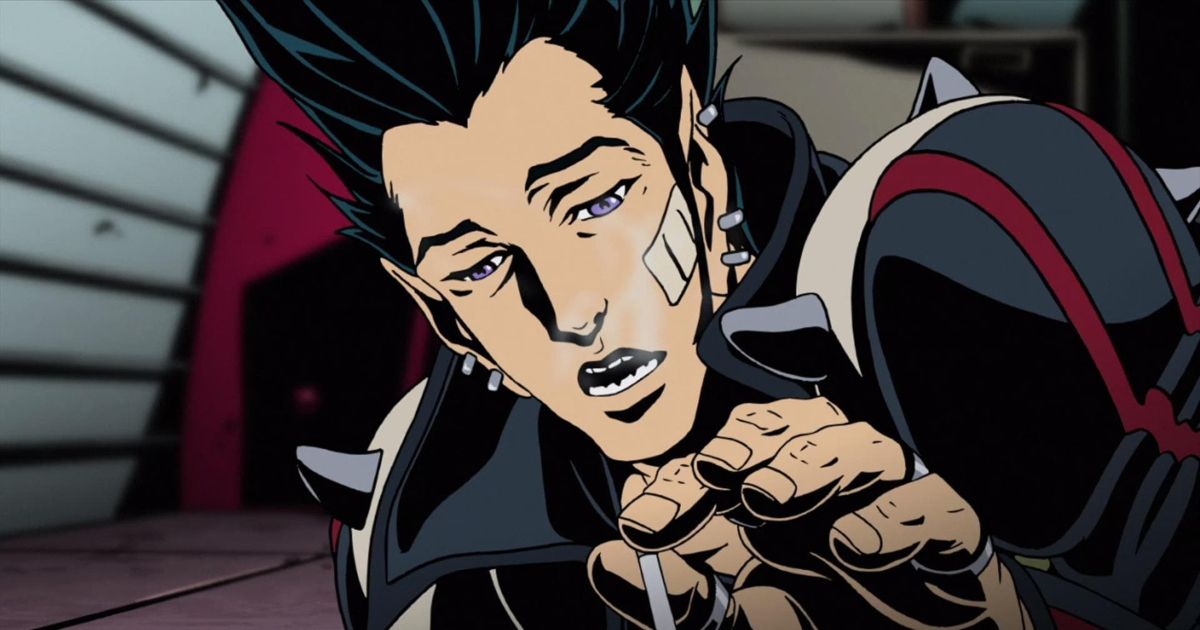 Tohokushinsha Film
Redline feels like a supercharged version of Wacky Racers. Produced by the brilliant animation studio Madhouse, Redline is a science-fiction action flick that centers on an eponymous underground race. When our pompadour-rocking protagonist, JP (Takuya Kimura), gains a spot in this race, he'll have to take on alien weirdos, superhero parodies, and a potential love interest to ultimately bring home the gold.
Related: 20 Funniest Action Movies Ever Made
Taking seven years to complete from start to finish, this hand-drawn action film is nothing but pure eye candy. Purposefully self-aware, dripping with style and humor, and loaded with some of the most flashy action sequences in animation history, Redline is a lesser-known action film that deserves your full attention.
11 Shoot 'Em Up (2007)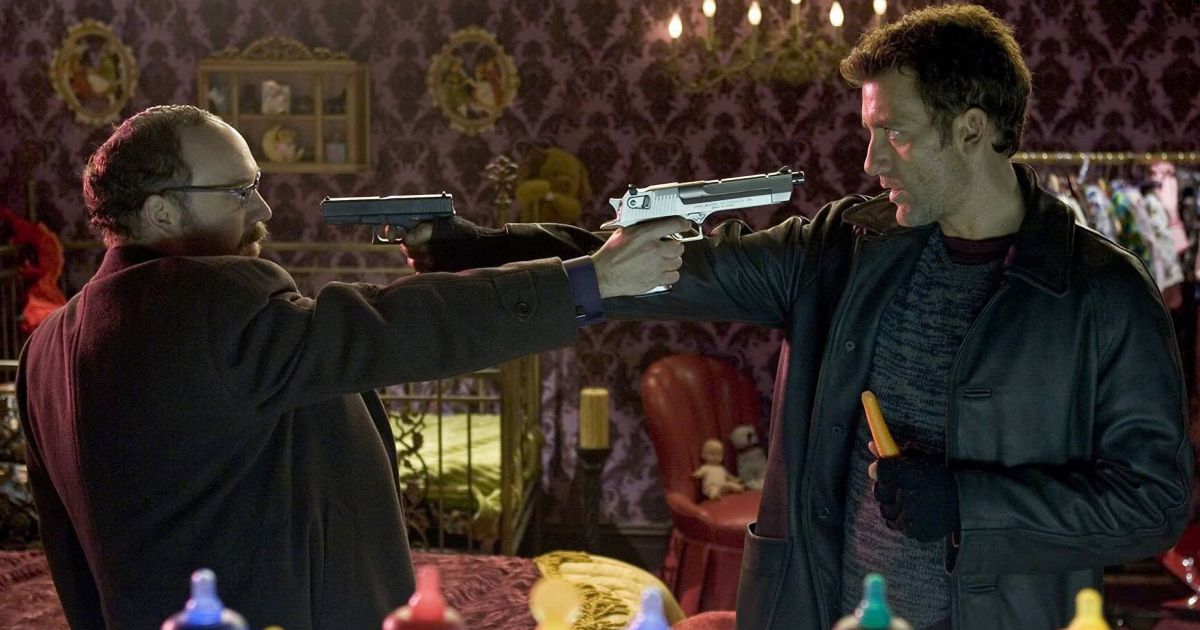 New Line Cinema
Shoot 'Em Up stars Clive Owen and Paul Giamatti in what can be described as a Looney Tunes movie with guns. Owen plays Mr. Smith, a man with an equal penchant for carrots and violence. After saving a newborn child from a hitman, he finds himself as the child's newfound caretaker while the hitman's posse gives chase.
Directly inspired by John Woo movies, Shoot 'Em Up is an action movie all about guns, guns, and more guns. It's more in line with action films like Crank instead of Commando, taking the intensity of the genre to a hilariously ludicrous extreme. It also features a truly marvelous villain in the form of Paul Giamatti, who never lets up along with the film's relentless pacing.
10 The Last Boy Scout (1991)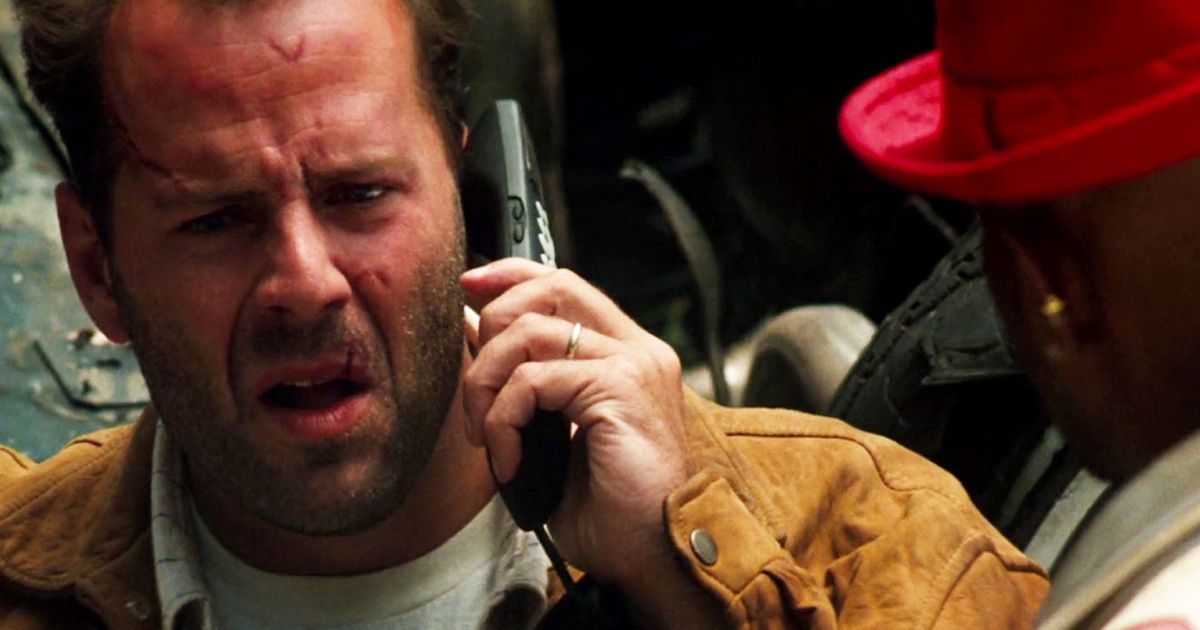 Warner Bros.
First up is the buddy action film called The Last Boy Scout. This film was released in 1991 and stars Bruce Willis and Damon Wayans in a comedy action team-up. The story follows a private detective named Joe, who has a witness to one of his cases that gets murdered. Joe teams up with the victim's boyfriend, Jimmy, a football player, to investigate the crime. This crime turns into a massive conspiracy that involves a corrupt politician and a football team owner with ties to the underworld of crime. What makes their dynamic work is that both characters are burnt out and cynical, which is an excellent contrast to the intense action sequences they participate in.
There are some fantastic action scenes coupled with brutal violence that would surprise you based on the cast and the premise. When the film came out, it was reviewed poorly and disappointed at the box office. The film was a victim of bad timing, as its release in 1991 coincided with macho-action fatigue from the 1980s that audiences were experiencing. It also had a Christmas release that was overshadowed by other films. While the film was initially disappointing, it was extremely popular on the rental movie market and was somewhat responsible for revitalizing Bruce Willis' career.
9 True Romance (1993)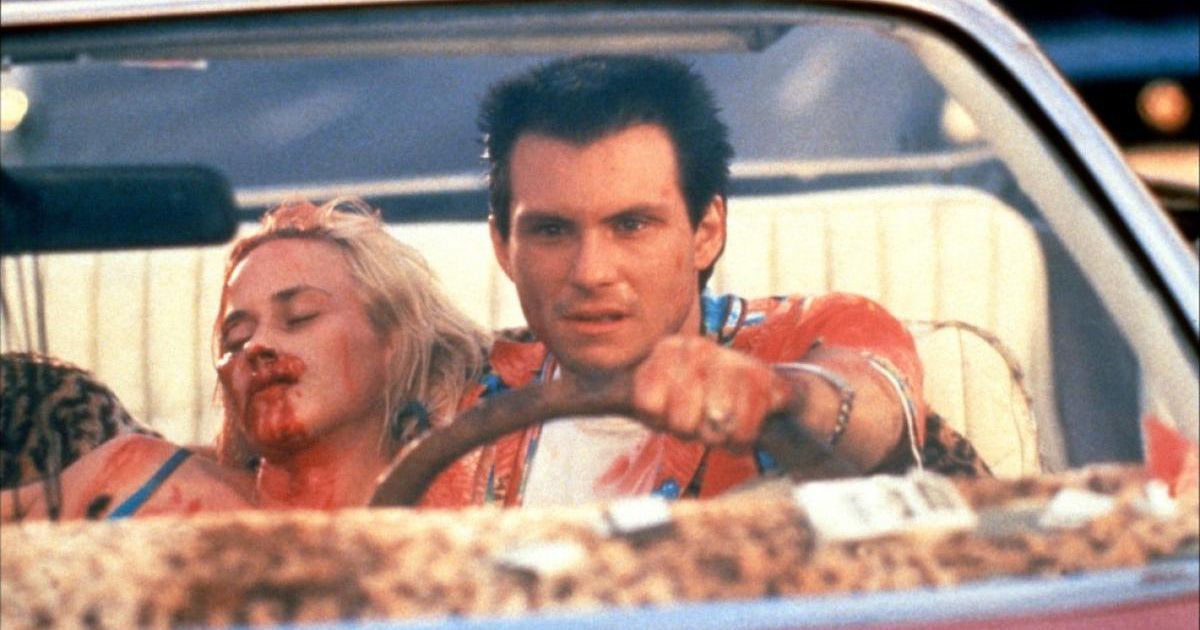 Warner Bros.
Next on the list is the romantic action film True Romance. It was released in 1993 and was directed by Tony Scott. The film was written by Quentin Tarantino, and it starred an ensemble cast of Christian Slater, Patricia Arquette, Val Kilmer, Brad Pitt, Christopher Walken, and Dennis Hopper. The plot follows a geek who marries a call girl in Hollywood. The two conspire to steal drugs and sell them, but the mafia gets involved causing violence to ensue. The film is a trail of violent encounters featuring shootouts and guys getting stabbed by corkscrews.
This movie is another example of an initial box office failure that eventually won over the hearts of viewers to develop its own cult following. Many people may overlook the romantic plot as acceptable in their action film, but Tarantino's writing and the performances of the cast make for an alternative action style that thoroughly entertains you.
8 Point Break (1991)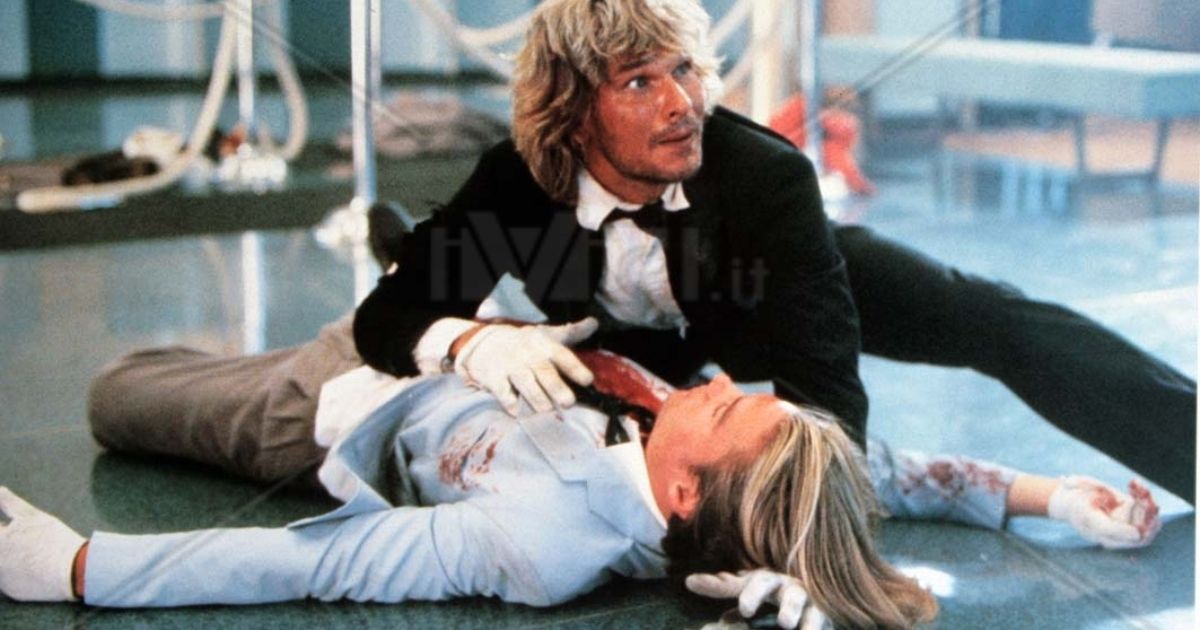 20th Century Fox
Point Break is an action crime film that often gets forgotten about in discussions of action movies of the '80s and '90s. The film was directed by Kathryn Bigelow and stars Patrick Swayze, Keanu Reeves, and Lori Petty. The film's plot follows an FBI agent played by Keanu Reeves named Johnny Utah. Johnny is given a mission to infiltrate a group of robbers and surfers that plan to rob a bank. Things become complicated when Johnny falls in love with one of the gang members and develops a camaraderie with the gang leader.
The film later developed a cult following that helped it get a remake in 2015. Its cast, performances, and action set pieces make it an exhilarating journey. Many of the stunts are a crazy result of their times, and it would be difficult to see a movie including them today. Many people love this film, but not many people bring it up in the conversation. It is a satisfying experience all the way through that feels like a complete project.
7 13 Assassins (2010)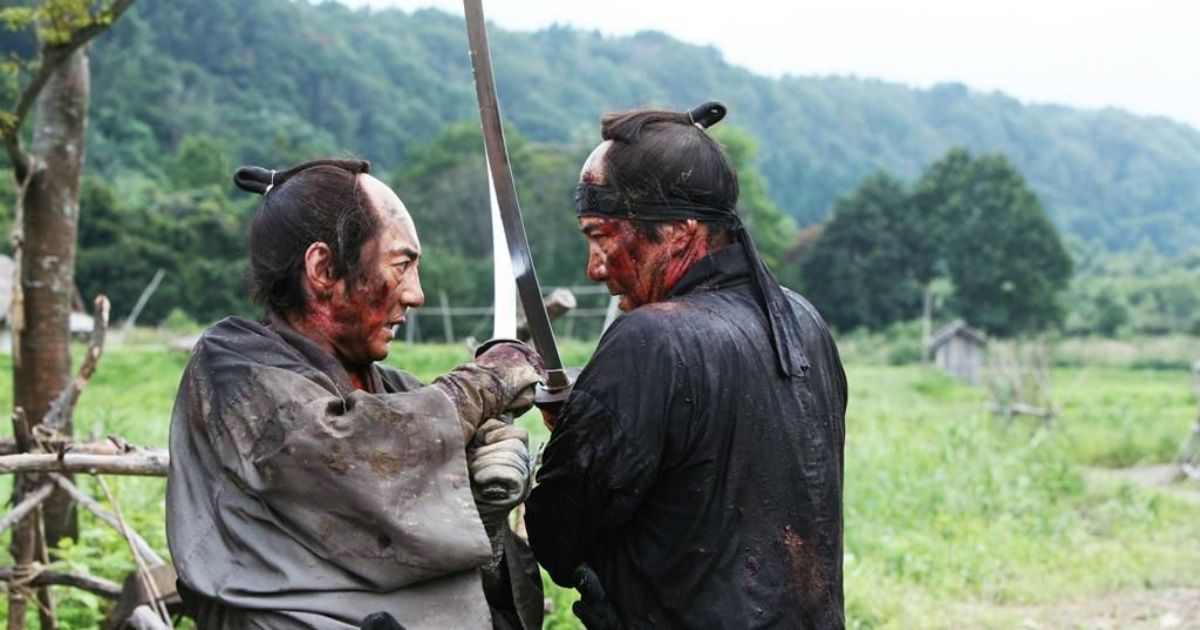 Toho
13 Assassins is a samurai action film released in 2010. The film was directed by Takashi Miike and follows the story of a group of thirteen assassins who plans to assassinate a feudal lord. Unfortunately, the mission is deep behind enemy lines, making it a suicide mission for the thirteen assassins. The feudal lord is cruel and planning to disrupt the peace in the region by going to war with his peaceful neighbors. These 13 assassins must stop the lord from ascending the throne by luring him into a trap along with his 200 men by his side.
The movie is an excellent action movie because it knows when to build up its characters and when to utilize action set pieces. The entire finale of the film is a nonstop 50-minute bloodbath of intense action that is built up through the rest of the film. It uses complex cinematic techniques to sell its action in a way that elevates above its peers in the genre. It's a shame that in North American box offices, it only grossed $800,000. Many critics praised 13 Assassins' masterful execution of violence and butchery.
6 From Dusk Till Dawn (1996)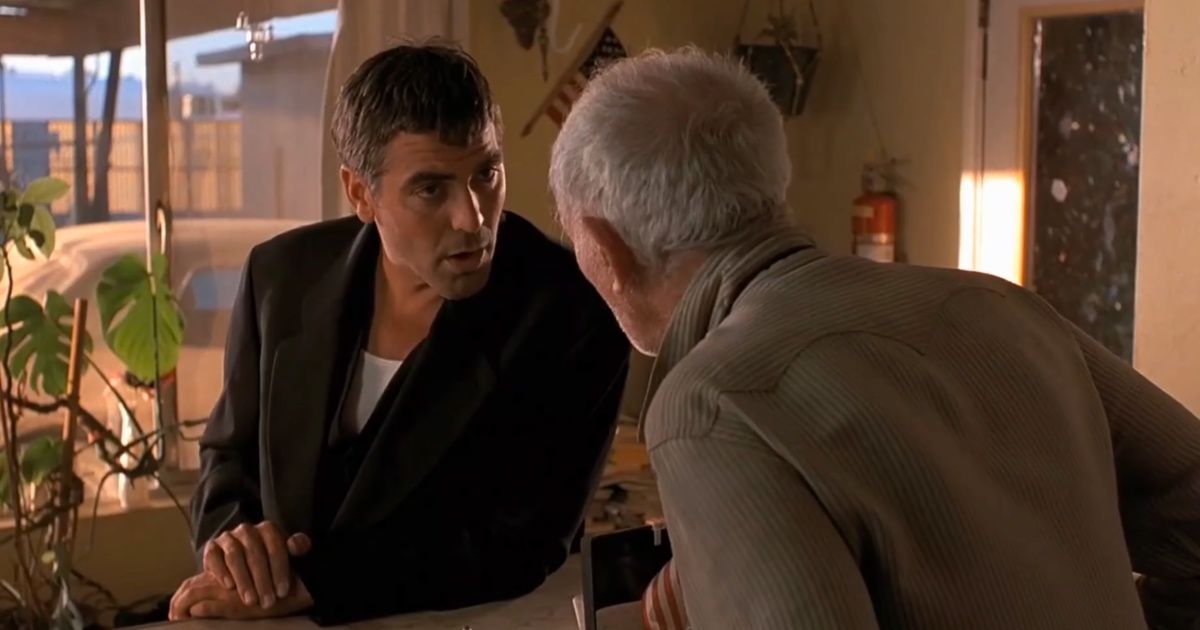 Dimension Films
From Dusk Till Dawn is an action film that slowly becomes a vampire horror movie as the runtime increases. It was released in 1996 and directed by Robert Rodriguez. The story in the movie follows a criminal duo of brothers who take a family hostage so that they can cross into Mexico. However, they get trapped in a saloon where vampires frequent, and all hell breaks loose. It is an outrageous action film that meshes its craziness well with its B-movie horror elements. Despite becoming a horror movie, it has plenty of underrated action and violence.
5 Jack Reacher (2012)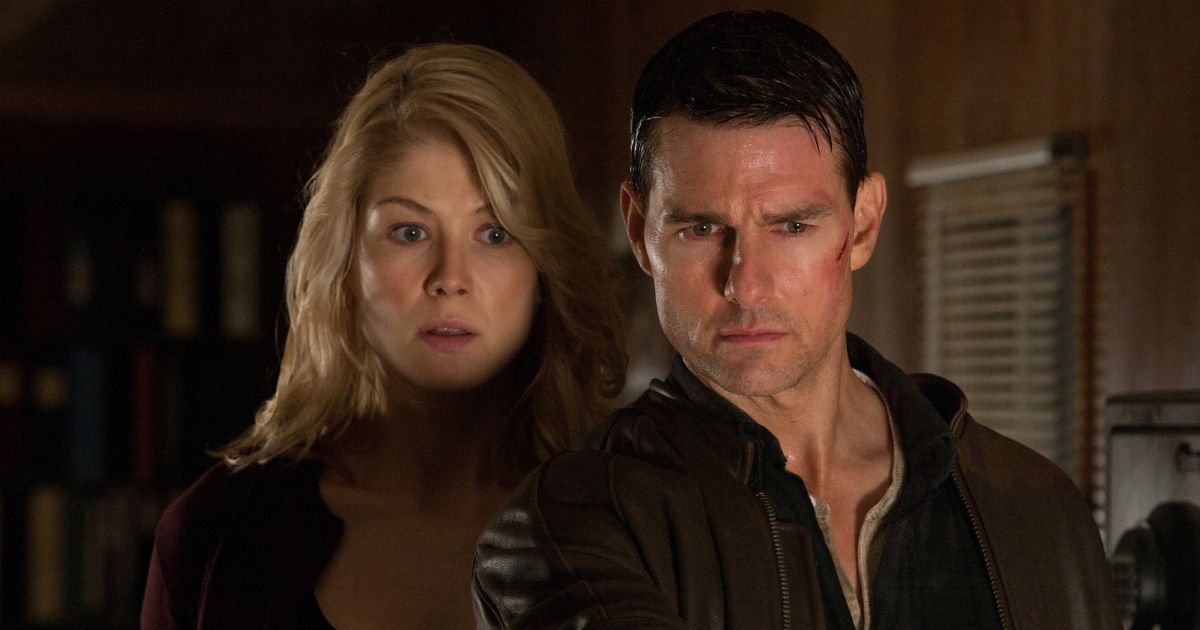 Paramount Pictures
Jack Reacher is an action-thriller movie that stars Tom Cruise and was released in 2012. It follows the story of a homicide investigator named Jack Reacher, who uncovers a grand conspiracy after investigating a mass shooting sniper. Five people get shot dead in a small American town, but the police quickly find the suspect. The suspect acts for Reacher himself to investigate him, which Reacher complies with. What follows is an action movie that involves hostages, shootouts, and a trail of bodies.
What makes the film so memorable is Tom Cruise's performance and his willingness to do his own stunts. It isn't a high-octane action-fest, but it achieves meaningful action scenes punctuated by the story instead of being in spite of it.
4 The Boondock Saints (1999)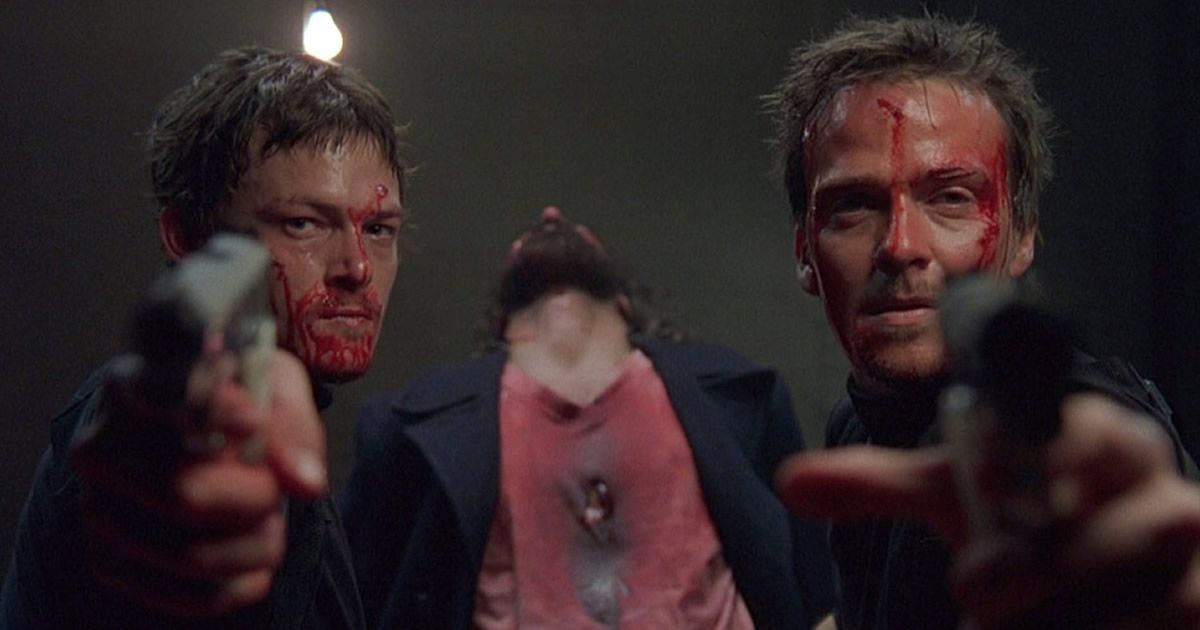 20th Century Studios
The Boondock Saints is a vigilante action film that was released in 1999. The film was directed by Troy Duffy, who was also the writer of the film. This movie follows two Irish brothers who are celebrating Saint Patrick's Day in a pub when three Russian mobsters try to take it over. The brothers kill the mobsters and turn themselves into the police, and while in jail, they feel like they receive a revelation from God telling them to kill all the criminals in the town of Boston.
Related: The 10 Best One-Take Action Movie Sequences, Ranked
It is an underrated classic that had a terrible time during release because of production issues and the similarity of its plot to the Columbine High School massacre. These issues caused it to drag at the box office and get poor critical reviews, thanks to its limited release. However, it developed a cult following and made good money on its video sales. It is an unusual action film that does not get enough love.
3 The Transporter 2 (2005)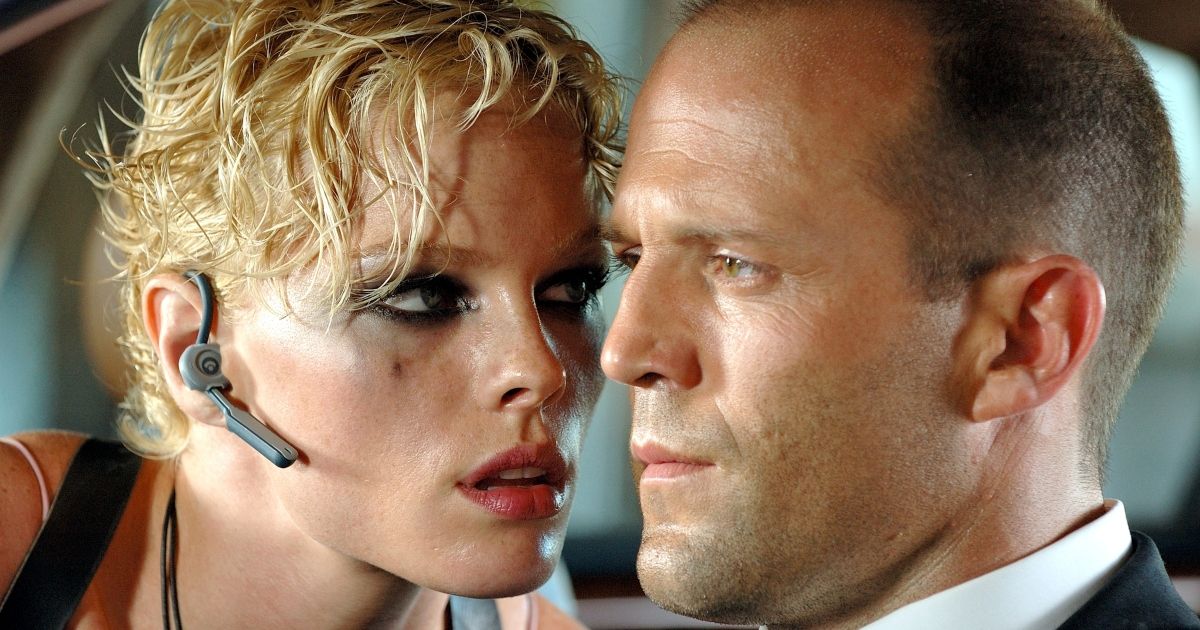 EuropaCorp
The Transporter 2 is another action-thriller film that does not get much love compared to the other films in its series. The film stars Jason Statham and was released in 2005. It follows Frank Martin in his adventures in Miami, Florida, where he gets caught up in a government kidnapping. The movie often gets complaints for its thin plot, but the action in this movie is top-notch. Some of the action is so over the top that it can feel campy to some people, but that's part of the movie's charm.
2 Escape from New York (1981)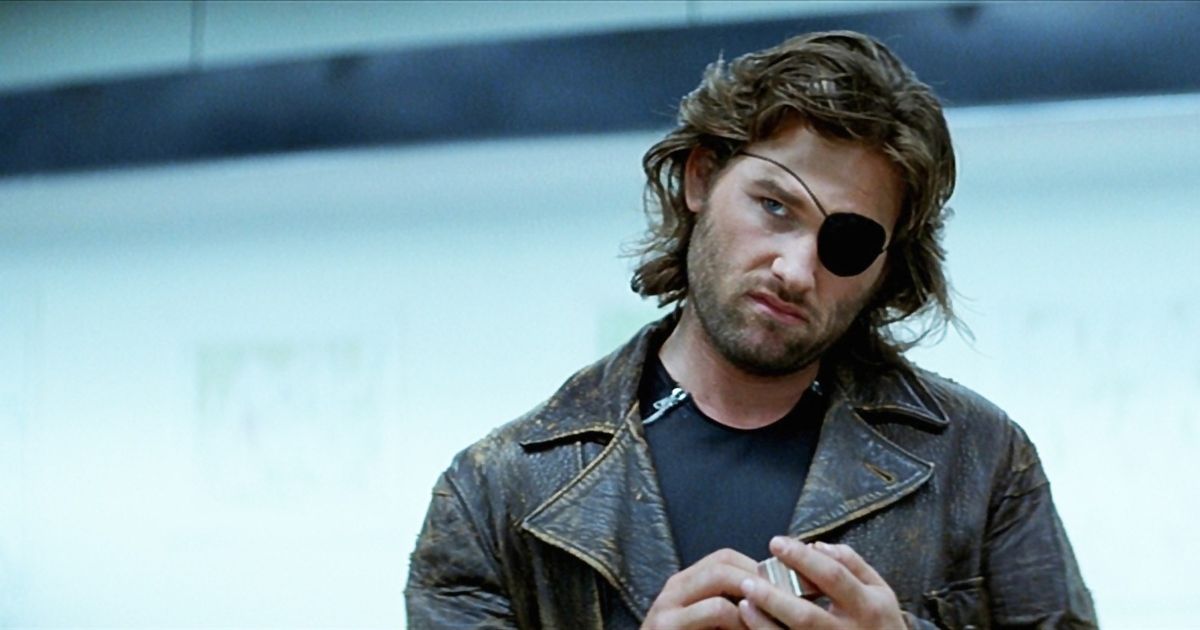 AVCO Embassy Pictures
Escape from New York is an action sci-fi film that was released in 1981. It follows Kurt Russell as Snake Plissken; a prisoner who is given a 24-hour mission to rescue the President. The film is set in a future where they have turned the island of Manhattan into a prison because of surging crime. It is a unique action movie that takes great effort to create a cool vibe. This results in less action pound-for-pound, but elevates what could otherwise be a forgettable action premise.
1 Darkman (1990)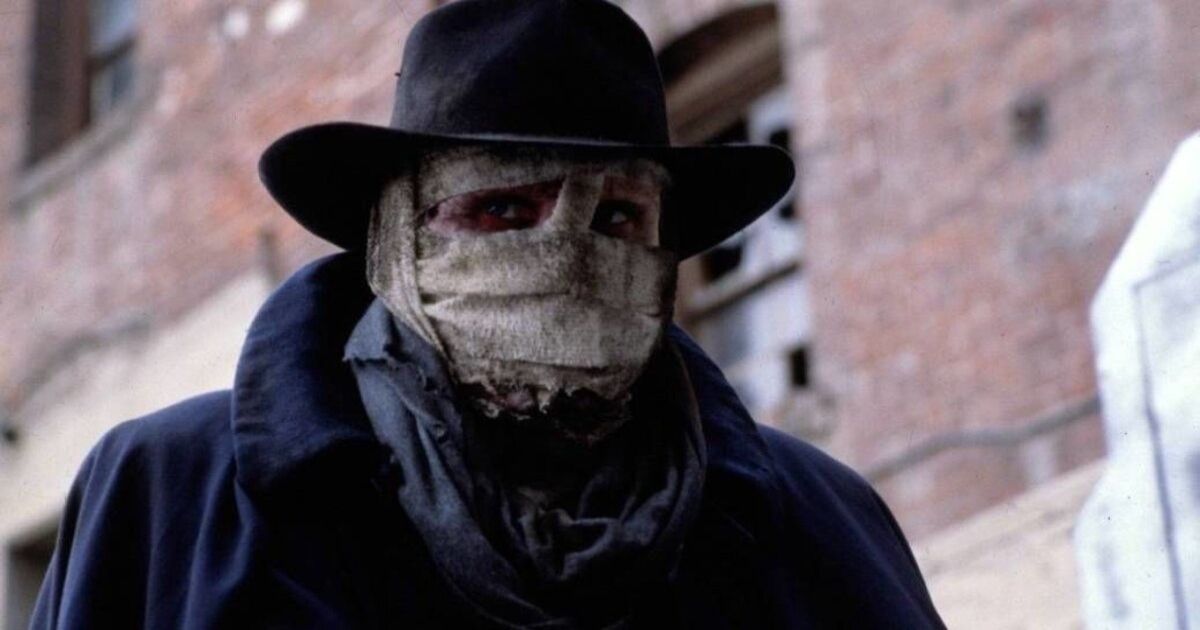 Universal Pictures
Darkman is a superhero action film directed by Sam Raimi that was released in 1990. It portrays a scientist that is left for dead after an accident and who returns to exact his revenge. What makes the film unique is that it is a passion project from Sam Raimi, who could not secure the rights to the superhero he wanted, so he created his own. It is a super action film from early in Raimi's career that is often forgotten today.
'I am officially off the market': When Margot Robbie revealed she made the 'conscious' decision of not dating actors

Margot Robbie revealed her decision to not date actors because of the media scrutiny that came with a public relationship of two high-profile actors
Back in 2015, A-lister Margot Robbie made a declaration that she would not be dating any actors. The actress may have alluded to her fiance Tom Ackerley, who she married the following year in 2016. In an exclusive interview with Marie Claire, she revealed that being in a relationship as an actor herself came with its own set of challenges. She believed that dating someone who was popular would add on to the media scrutiny.
Margot Robbie opened up on why she made a conscious decision to not date actorsTalking to Marie Claire, she claimed, "I am officially off the market." She then shared the reasoning behind her decision and added, "I made a conscious decision not to date actors." She continued to explain, "But not because I hate actors. That's a nasty generalization to make, and that's not the case. People take such an interest in your love life when you have a profile, it puts a lot of stress on a relationship."
The Barbie actress continued, "So two people with profiles, I figure it's just double the amount of scrutiny, and I'd like to avoid that at all costs." This came after reports of her locking lips with Tarzan co-star Alexander Skarsgard started making rounds. It was reported that she was caught kissing the actor during the Sundance Film Festival.
Margot Robbie revealed she opted for a minimal lifestyle even after becoming an actorIn the interview, Robbie also opened up about how she was adapting to fame. She shared, "I have a normal 24-year-old life. If I were a waitress, I'd probably have the exact same lifestyle. I'd go to the same clubs I go to already, live in the same house with the same housemates, hang out with the same people."
However, Margot Robbie tied the knot with Tom Ackerley who is an English producer and actor. The duo met on the sets of 2013 movie Suite Francaise where Tom was working as an assistant director. Post marriage, both of them launched their production company LuckyChap Entertainment.
Post navigation
Monica Bellucci and Tin Burton at lunch in the restaurant in Selci Lama

For All Saints' Day, the Hollywood star from Tiferno returned to his native Umbria to enjoy a moment of relaxation and then visit his parentsOn the occasion of the All Saints' Day celebrations, the Hollywood star of Tiferno origin, Monica Bellucci, returned to her native Umbria to enjoy a moment of relaxation and to visit her father Pasquale and her mother Brunella.Flanked by her current partner Tim Burton, she went to lunch, together with about twenty old friends, at the Osteria del Musicista, which has always been her favorite restaurant, in Selci Lama.Menu dedicated to typical dishes of the area, which includes an appetizer with breadsticks lined with coppa, duck in porchetta and grilled pork livers, polenta with wild boar sauce accompanied by the very typical cappelletti in broth.To conclude, a dessert based on fried "ciaccia" with Nutella and roasted chestnuts.
Having paid the bill and greeted the restaurant owner and lifelong friend, Roberto Polchi, Monica brought home cappelletti and broth for a family dinner.
Post navigation
'Rocky' Was Quite Different In His Original Screenplay, Sylvester Stallone Claims

Sylvester Stallone took his friend's advice on a rewrite of the original screenplay to Rocky. A few tweaks later, he was on his way to major success.
In the new Netflix documentary Sly, Stallone discussed how he initially conceived of the project, which had a much harder edge. In the early version, Rocky was depicted as a "thuggish" character, inspired by Martin Scorsese's crime drama, Mean Streets.
But Stallone's perspective changed when a friend read the script and thought the boxer was too cruel for audiences to actually care about him.
Stallone recalled her crying.
"She goes, 'I hate Rocky. I hate him. He's cruel. He hits people. He beats them up.'"
Stallone took it to heart, and asked what he could do to soften the character.
"I said, 'what if you stop short of it?' Like, maybe he almost did. He could have, that's his job, but he doesn't?' 'That'd be nice,'" he added. "I said, 'What if he had a girlfriend or something?' 'Yeah, that's nice.' So I go back, start writing that: 'Girlfriend. Nice.'"
$117 million in box office later, a franchise was born.
Stallone also revealed that actor Dolph Lundgren sent him to the hospital during one fight scene in Rocky IV.
"Dolph Lundgren… he pulverized me," Stallone says in the documentary. "Later that night, my heart started to swell—which happens when the heart hits the chest—and then my blood pressure went up to 260, and they thought I was going to be talking to angels. Next thing I know, I'm in intensive care, where I'm surrounded by nuns, and I thought, 'OK, that's curtains.'"
Stallone was in the hospital for nine days following the incident, praying for "one more round."
"For the first minute of the fight, it is going to be a free-for-all," Stallone told Lundgren. The Swedish actor joked in a separate interview that all he did was "obey orders," explaining, "[Stallone] was the boss. I did what he told me."
Doctors allegedly told Stallone that he received a blow to the ribs that made his heart rattle around in his ribcage, a condition typically seen in head-on collisions. "I did hit a bus, of sorts," Stallone joked.
Post navigation