10 Action Movies With Incredibly Low Stakes
An action film doesn't need to have a gargantuan third act to be memorable. There doesn't need to be a gang war or a Schwarzenegger-led raid on a compound, it can sometimes just be the story of some folks trying to get home, or one man avenging the injury of one innocent, or some fast drivers trying to boost DVD plays…or even trying to survive in a post-apocalyptic landscape now that all the true damage has been done to the world.
These are the action films with a low-key nature, a focus on character and their personal struggle. There's nothing world-ending on the horizon, just something that could drastically affect the life of an individual. There's charm to that thin thread, even when it's surrounded by high-budgeted bombast.
10 The Warriors (1979)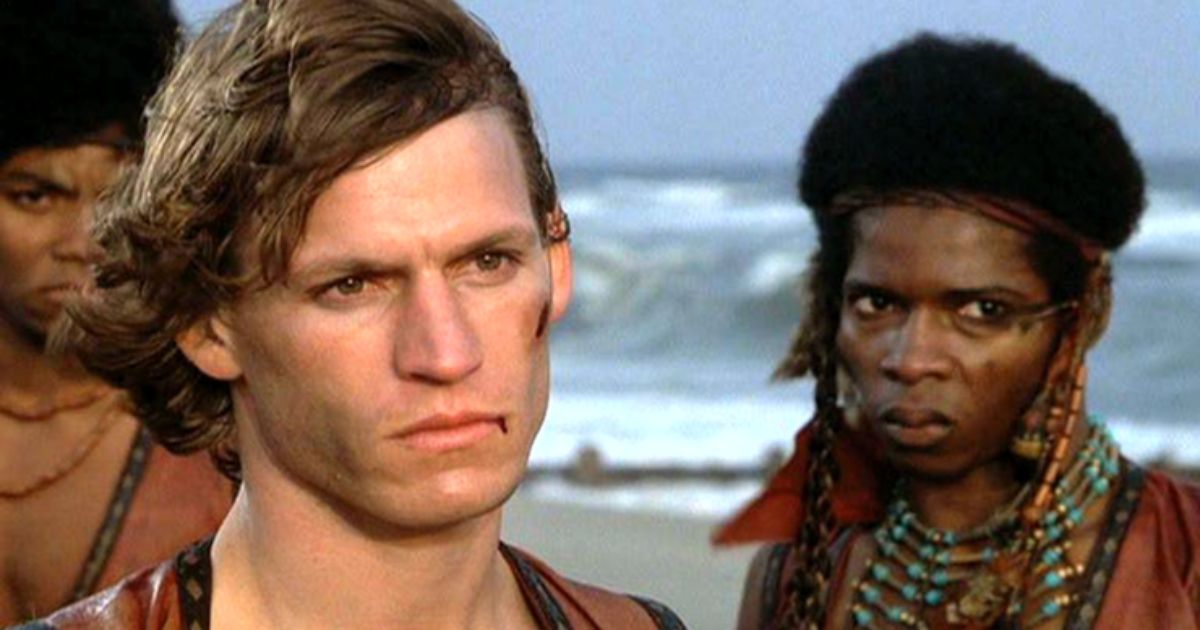 Paramount Pictures
Walter Hill deserves to be mentioned in the same breath as Steven Spielberg, David Fincher, Francis Ford Coppola, and James Cameron, and he was proving as much early on. For instance, he was a producer on Alien and the writer/director of The Warriors within the very same year. A slimly-budgeted, unique, city-spanning adventure with a sublime cast (most of whom didn't go on to do much else), The Warriors follows the titular gang as they travel from the Bronx all the way to Coney Island, a New York walking tour spanning about 30 miles.
They've been framed for the murder of a beloved, important gang leader right as he's giving a speech intended to unify. But unification doesn't occur, especially not for the Warriors, who half to fight off rival gang after rival gang en route home. This culminates in fisticuffs with the gang who framed them. Yet, even with a brilliant line ("Warriorrrs come out to playyy") leading into that final conflict, it's still just a couple of 20-somethings beating the hell out of another group of 20-somethings. Not the highest-stakes action flick out there, but a classic nonetheless.
9 Mad Max Beyond Thunderdome (1985)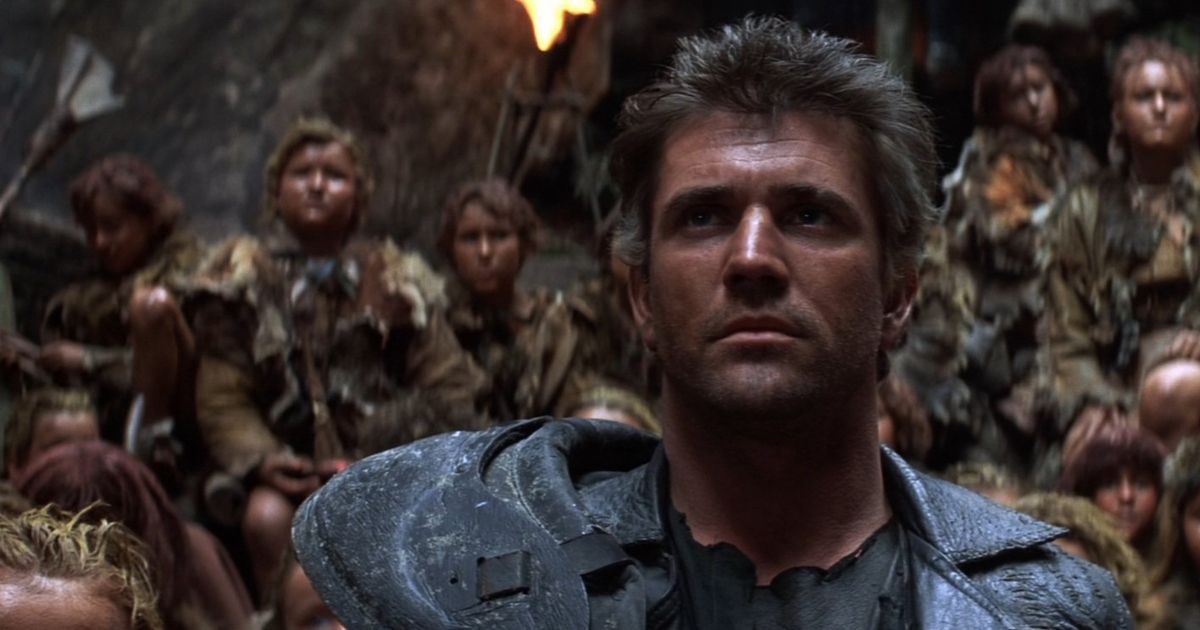 Kennedy Miller Productions
In a way, all the Mad Max films have upped stakes, because they occur in the post-apocalypse. But, the stakes could certainly be higher, e.g. if they occurred before the apocalypse. As far as which one has the least stakes, it's Mad Max Beyond Thunderdome, a film where the title is better than the narrative itself.
Early in the film, Max is forced to be a gladiator, and in that there are technically stakes, but considering the audience has just viewed the title character survive what amounts to a territory war in The Road Warrior, one on one fisticuffs doesn't sound too bad. Then, the latter half of the film incoproates children in a way that recalls either the Lost Boys of Peter Pan or the Ewoks from Return of the Jedi. The viewer knows Beyond Thunderdome (the first and, hopefully, last of the franchise to be rated PG-13) isn't going to go and kill a bunch of kids, so any sort of tense nature built up from the gladiator scenes is deflated.
RELATED: How Tina Turner's Beyond Thunderdome Performance Is Still Relevant
8 The Killer (1989)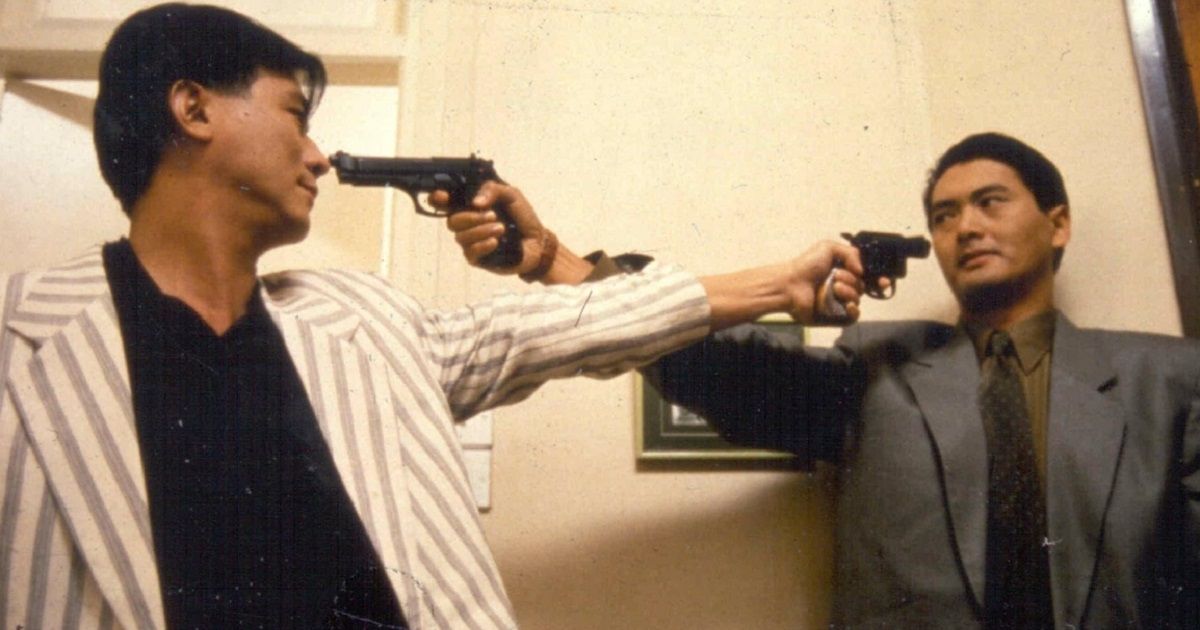 Golden Princess Film Production
Like 1992's Hard Boiled, The Killer is led by Chow Yun-Fat and stands as one of John Woo's definitive stylistic masterpieces. But it's not just stylistic, as The Killer of the title himself is actually the focus, not what he does for a living.
Specifically, it follows what happens after he does what he does for a living. While on what's to be his final job, at a nightclub, an innocent woman is blinded in the crossfire. The assassin, Jeffrey, takes pity on her and decides to take one last last job in order to for her required operation. Naturally, betrayals ensue and gunfights erupt, but at The Killer's core is a beating heart.
7 Payback (1999)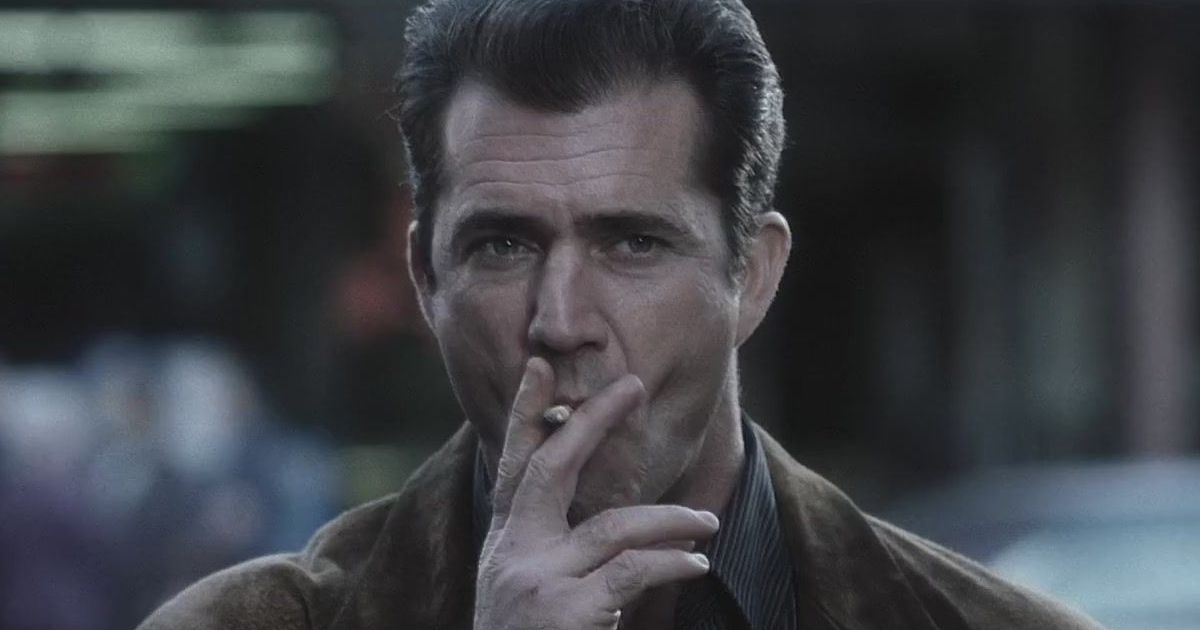 Paramount Pictures
There are two very different cuts of Brian Helgeland's Payback, the theatrical cut and the director's, with only the latter being worth watching. A moody, city-set noir with a commanding lead performance from Mel Gibson, the director's cut is about as solid as a '90s remake of Point Blank was going to get.
Gibson stars as Porter, a professional thief who is betrayed on a job by his partner, Val (James Gunn favorite Gregg Henry), and his wife, Lynn (Deborah Kara Unger, who makes the most of limited screentime). Val has to pay in to join "The Outfit," and he's been planning to mess over Porter from the get-go. Now, with three bullets out of his chest and a sour attitude, Porter is on the hunt for his $70,000. But just the $70,000, he doesn't even want a bonus for time spent and personal suffering.
6 The Fast and the Furious (2001)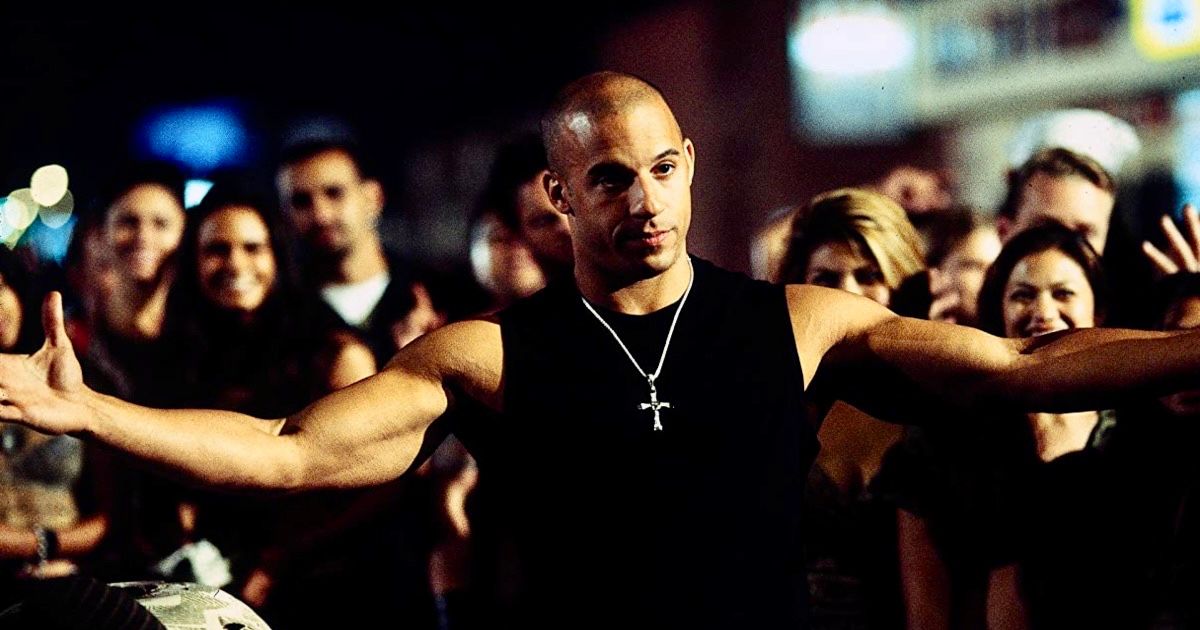 Universal Pictures
A decade before Vin Diesel's Dom Toretto was holding up his arms in Fast Five, arrogantly yelling "This is Brazil!" in the face of Dwayne Johnson's Agent Hobbs, he was just a street racer slash thief doing the same on the streets of LA to a beat cop named Brian O'Conner in The Fast and the Furious. In other words, Fast & Furious has grown as a franchise.
But it's only skyrocketed in gonzo factor since Dom's clash with Hobbs, and each subsequent mega-scoped film gives the first even more charm. That said, even F9 and Fast X have plots that originate from one individual's interactions with Toretto.
5 Inception (2010)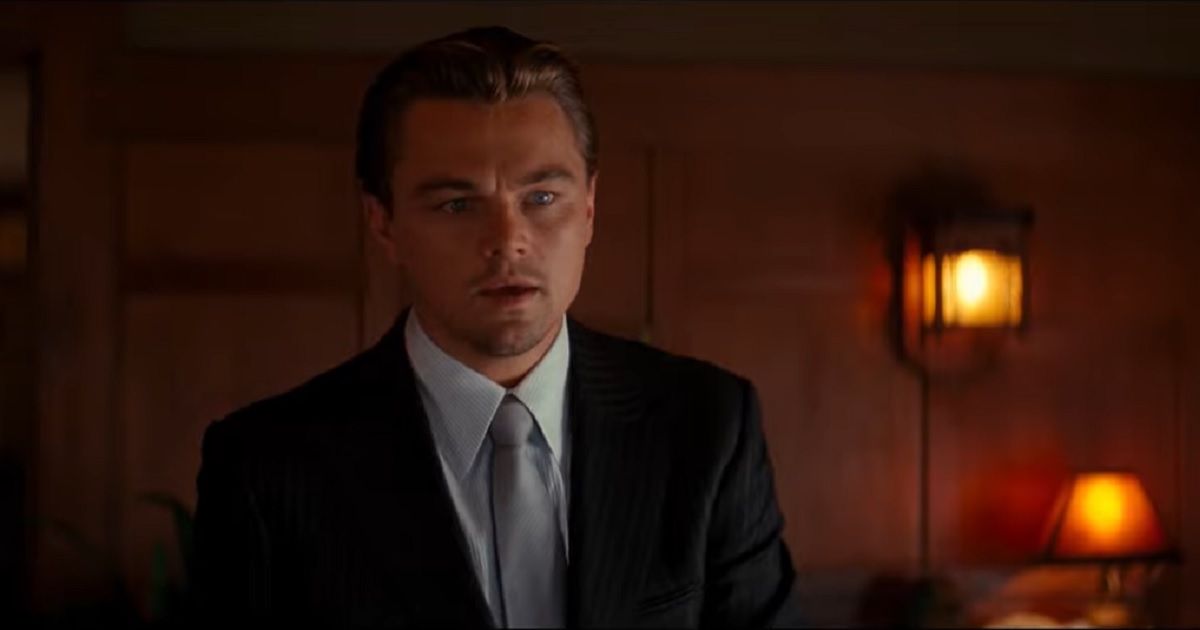 Warner Bros.
One of many great movies to never get a sequel, Christopher Nolan's Inception was both a box office smash and a favorite with moviegoers and critics across the board. Yet, if boiled down to its core, it's about a job Leonardo diCaprio's Cobb and his crew could have said no to, and arguably didn't even happen at all (at least not outside a dream).
Yet, even if everything in the movie is reality, at the end of the day it's just about Cobb having his criminal status cleared. One man with one dilemma is low-stakes, even if it's coated in dreamy violence and wall-crawling.
4 Jack Reacher (2012)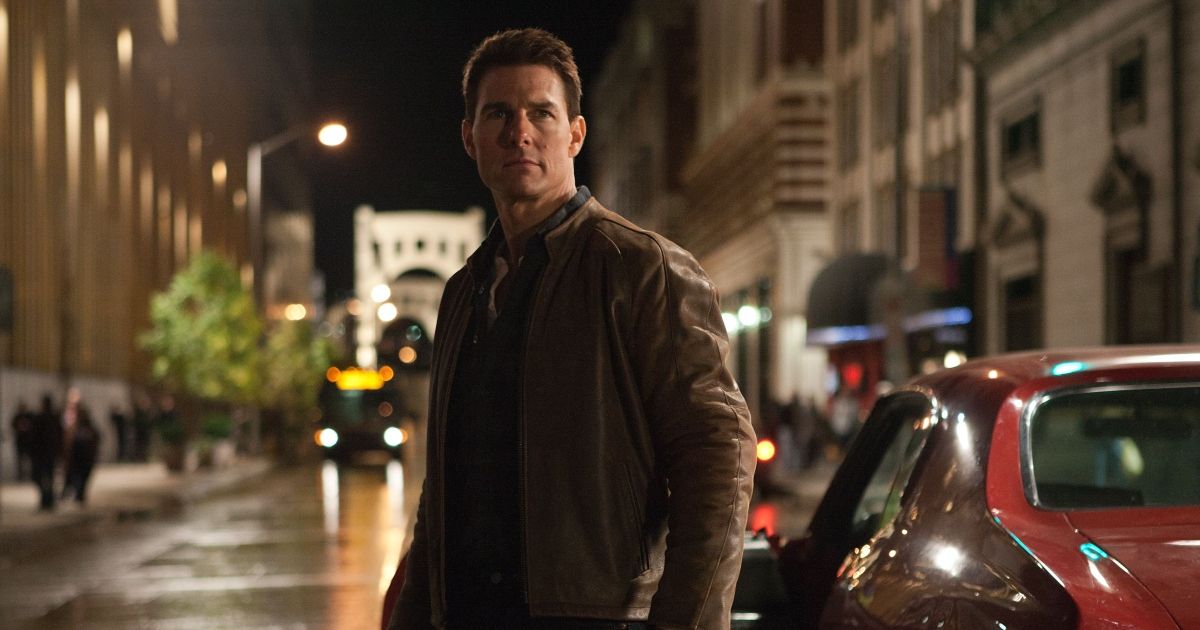 Paramount Pictures
Lee Child's Jack Reacher books are an annual treat, but the cinematic adaptations were a bit misguided. That said, the first one has somewhat of an event feel that works for it, even if fans of the source material can rightfully contend that Tom Cruise was far from the correct choice for the massive, bulky title character.
Both of the Cruise-led cinematic adaptations (of Child's One Shot and Never Go Back, respectively) have relatively constrained narratives if boiled down to their slimmed down to its core thread. The 2012 film opens with a tragedy, but a smaller scope one. Then, true to form, Reacher enters the situation by his own volition. He can leave, but he chooses not to. Even 2016's Jack Reacher: Never Go Back, which like the book involves a shady government conspiracy, really just focuses on Reacher and his temporary colleague Major Susan Turner.
3 The Raid: Redemption (2011)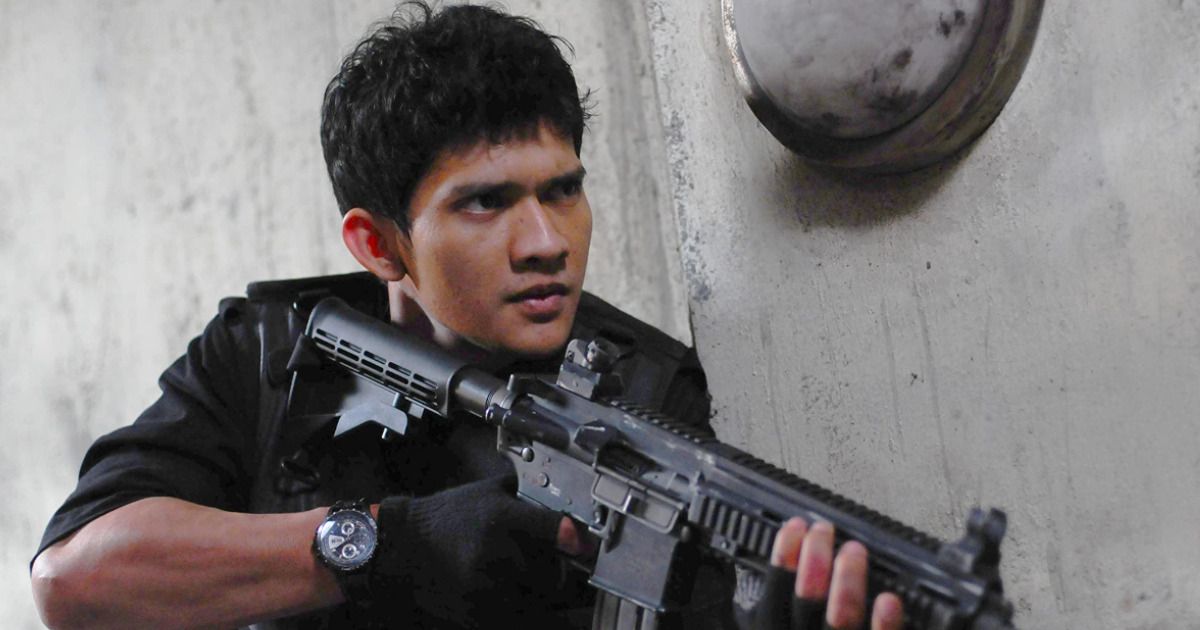 PT Merantau Films
How Welsh director Gareth Evans didn't become an overnight sensation in the United States' Hollywood scene after his action-packed and incredibly choreographed Indonesian film The Raid: Redemption (since shortened to The Raid) is a truly a mystery. And, really, he still hasn't blown up on the domestic front.
The Raid focuses on a S.W.A.T. team sent to infiltrate an apartment complex and eliminate the drug lord occupying the top floor. Naturally, the antagonist being a drug lord lends Redemption certain macro-scale stakes, but at its core the film is really about one S.W.A.T. member trying to get his criminal brother (one of the drug lord's main underlings) back on the side of light.
2 Dredd (2012)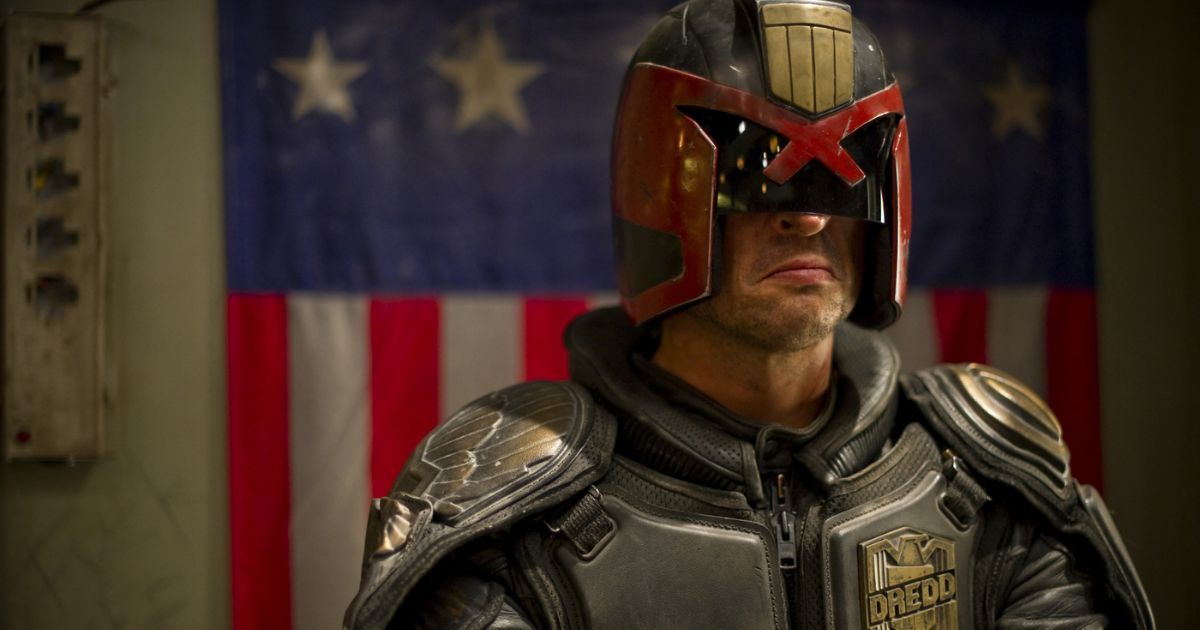 Not only one of the best lower-budget comics adaptations out there but one of the best comics adaptations, period, Dredd is an intense firefight that, like The Raid: Redemption, never lets up. Speaking of Gareth Evans' film, The Raid was released just months before Dredd, but the latter started production first, making their similar plots nothing more than mere coincidence (via /Film).
Much about Dredd works incredibly well, from Karl Urban, Olivia Thirlby, and Lena Headey's performances to the involving action sequences. Dredd was one of the few movies to be worth the price hike for a 3D screening, it's just unfortunate that no one did. Yet, as audiences tire of mega movies like Ant-Man and the Wasp: Quantumania and The Flash, a modestly-budgeted legacy sequel could do quite well.
RELATED: Best Non-Marvel or DC Superhero Movies, Ranked
1 John Wick (2014)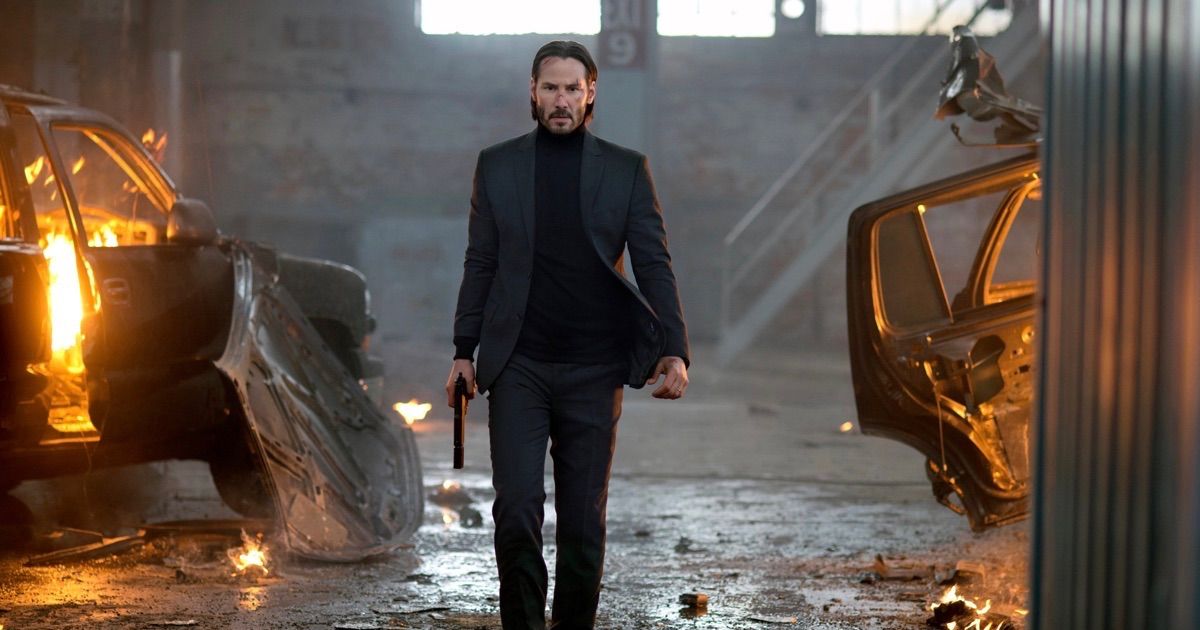 Lionsgate
Back when the trailer for John Wick dropped, it looked like a fun return to form for Keanu Reeves. A fun, modestly-budgeted return audiences had been waiting years for.
And that's exactly what it was, and the restrained nature of the first film is arguably just as responsible for the franchise's continuous, world-building success as Reeves himself. Is there some world-building in the original John Wick? Sure. Wick visits The Continental. Certain long-standing rules are introduced. The audience gets to meet Winston and Charon (the late, great Lance Reddick). But mostly it's just the tale of a man avenging the death of his pup.
'I am officially off the market': When Margot Robbie revealed she made the 'conscious' decision of not dating actors

Margot Robbie revealed her decision to not date actors because of the media scrutiny that came with a public relationship of two high-profile actors
Back in 2015, A-lister Margot Robbie made a declaration that she would not be dating any actors. The actress may have alluded to her fiance Tom Ackerley, who she married the following year in 2016. In an exclusive interview with Marie Claire, she revealed that being in a relationship as an actor herself came with its own set of challenges. She believed that dating someone who was popular would add on to the media scrutiny.
Margot Robbie opened up on why she made a conscious decision to not date actorsTalking to Marie Claire, she claimed, "I am officially off the market." She then shared the reasoning behind her decision and added, "I made a conscious decision not to date actors." She continued to explain, "But not because I hate actors. That's a nasty generalization to make, and that's not the case. People take such an interest in your love life when you have a profile, it puts a lot of stress on a relationship."
The Barbie actress continued, "So two people with profiles, I figure it's just double the amount of scrutiny, and I'd like to avoid that at all costs." This came after reports of her locking lips with Tarzan co-star Alexander Skarsgard started making rounds. It was reported that she was caught kissing the actor during the Sundance Film Festival.
Margot Robbie revealed she opted for a minimal lifestyle even after becoming an actorIn the interview, Robbie also opened up about how she was adapting to fame. She shared, "I have a normal 24-year-old life. If I were a waitress, I'd probably have the exact same lifestyle. I'd go to the same clubs I go to already, live in the same house with the same housemates, hang out with the same people."
However, Margot Robbie tied the knot with Tom Ackerley who is an English producer and actor. The duo met on the sets of 2013 movie Suite Francaise where Tom was working as an assistant director. Post marriage, both of them launched their production company LuckyChap Entertainment.
Post navigation
Monica Bellucci and Tin Burton at lunch in the restaurant in Selci Lama

For All Saints' Day, the Hollywood star from Tiferno returned to his native Umbria to enjoy a moment of relaxation and then visit his parentsOn the occasion of the All Saints' Day celebrations, the Hollywood star of Tiferno origin, Monica Bellucci, returned to her native Umbria to enjoy a moment of relaxation and to visit her father Pasquale and her mother Brunella.Flanked by her current partner Tim Burton, she went to lunch, together with about twenty old friends, at the Osteria del Musicista, which has always been her favorite restaurant, in Selci Lama.Menu dedicated to typical dishes of the area, which includes an appetizer with breadsticks lined with coppa, duck in porchetta and grilled pork livers, polenta with wild boar sauce accompanied by the very typical cappelletti in broth.To conclude, a dessert based on fried "ciaccia" with Nutella and roasted chestnuts.
Having paid the bill and greeted the restaurant owner and lifelong friend, Roberto Polchi, Monica brought home cappelletti and broth for a family dinner.
Post navigation
'Rocky' Was Quite Different In His Original Screenplay, Sylvester Stallone Claims

Sylvester Stallone took his friend's advice on a rewrite of the original screenplay to Rocky. A few tweaks later, he was on his way to major success.
In the new Netflix documentary Sly, Stallone discussed how he initially conceived of the project, which had a much harder edge. In the early version, Rocky was depicted as a "thuggish" character, inspired by Martin Scorsese's crime drama, Mean Streets.
But Stallone's perspective changed when a friend read the script and thought the boxer was too cruel for audiences to actually care about him.
Stallone recalled her crying.
"She goes, 'I hate Rocky. I hate him. He's cruel. He hits people. He beats them up.'"
Stallone took it to heart, and asked what he could do to soften the character.
"I said, 'what if you stop short of it?' Like, maybe he almost did. He could have, that's his job, but he doesn't?' 'That'd be nice,'" he added. "I said, 'What if he had a girlfriend or something?' 'Yeah, that's nice.' So I go back, start writing that: 'Girlfriend. Nice.'"
$117 million in box office later, a franchise was born.
Stallone also revealed that actor Dolph Lundgren sent him to the hospital during one fight scene in Rocky IV.
"Dolph Lundgren… he pulverized me," Stallone says in the documentary. "Later that night, my heart started to swell—which happens when the heart hits the chest—and then my blood pressure went up to 260, and they thought I was going to be talking to angels. Next thing I know, I'm in intensive care, where I'm surrounded by nuns, and I thought, 'OK, that's curtains.'"
Stallone was in the hospital for nine days following the incident, praying for "one more round."
"For the first minute of the fight, it is going to be a free-for-all," Stallone told Lundgren. The Swedish actor joked in a separate interview that all he did was "obey orders," explaining, "[Stallone] was the boss. I did what he told me."
Doctors allegedly told Stallone that he received a blow to the ribs that made his heart rattle around in his ribcage, a condition typically seen in head-on collisions. "I did hit a bus, of sorts," Stallone joked.
Post navigation