Fast X Death Theory Explains Why Fast 11 Will Use Time Travel
The Fast X trailer heavily teases a major death in Dominic Toretto's family, and it could explain why Fast & Furious 11 will use time travel.
A heartbreaking Fast X theory suggests Dominic Toretto's son will die – setting up Fast & Furious 11 using time travel. The two upcoming Fast & Furious movies are confirmed to be the final entries in the main Fast Saga, and plenty of theories have popped up about what will happen as a result. Thanks to the franchise's increasingly wild plots, there has been a popular theory that Fast & Furious 11 will use time travel as part of the franchise finale's story.
The idea of time travel in Fast & Furious 11 is not as ludicrous of a thought as it would have been several years ago. However, the movie still needs to find a plausible reason for the plot device to be utilized in the Fast & Furious franchise. The films might have finally gone to space in F9, but a jump to time travel is much bigger. Many of the theories have pointed to Fast 11's time travel being used to bring back previous cast members or revisit key sequences from the franchise's history. Fast X might suggest the real reason that Dominic Toretto turns to such an extreme measure.
Fast X Trailer Teases A Major Death In Dominic Toretto's Family
The beginning of the Fast X marketing campaign included heavily teasing a major death among Dominic Toretto's family. The Fast & Furious movies have expanded the meaning of family beyond blood relatives, as everyone in Dom's crew is considered part of his family at this point. Jason Momoa's Fast X villain Dante makes a point of calling out how dangerous of a position this puts Dom in. The bigger his family becomes, the tougher time he will have to make sure they all stay safe. Since Dante is connected Fast Five's villain, his entire revenge plot is about taking away some of Dom's happiness and family members.
The danger that Dominic Toretto's family is in during Fast X's trailer is also reflected through their own thoughts. One line in the trailer from Letty mentions the chance that someone does not come back from this new mission. An incredibly telling line comes from Dom at the beginning of the footage too. He reflects on a statement made by his son, Brian Toretto, that Dom is not afraid of anything. He confesses that this is not true and that he is terrified of losing the ones he loves. All these moments are used to tease someone dying in Fast X.
Evidence Dom's Son, Brian, Will Die In Fast X
A tragic theory born from the Fast X trailer suggests that the heartbreak will come from Dom's son, Brian, dying in the movie. The marketing footage puts a heavy emphasis on the importance of Brian Toretto to the movie's plot. He is the one Dom is looking at when his line about being scared of losing someone he loves plays across the trailer. Similarly, the Fast X trailer confirms that he will be put in a very dangerous position after Dante kidnaps him. This brings Vin Diesel's character in direct pursuit of Jason Momoa's villain, and that could put Brian in even more danger as Dom attempts his rescue mission.
Another piece of evidence to support the Fast 10 theory that Dom's son Brian dies comes with a glimpse of the Toretto cross necklace. Dom is shown holding the necklace at one point, and it appears that there is blood on it. Based on the events of F9, it is known that Dom's brother Jakob Toretto has an identical necklace. Crucially, F9 also saw Letty give Brian the Toretto cross necklace Dom gifted her. Since Jakob's death would not be that emotionally impactful, the bloody Toretto cross necklace could be a sign of Dom's son dying in Fast X.
Dom's Son Dying Could Explain Fast & Furious 11 Using Time Travel
Dom's son dying in Fast X would be devastating for the characters and audiences, but it could also be the moment that helps explain Fast & Furious 11 using time travel. Vin Diesel's character would surely be haunted by Brian's death, especially if he came up short of saving him or was in some way responsible for further endangering him. The pain of losing his son could push Dom to explore any option to get little Brian back. As a result, Fast 11's time travel story could begin to formulate.
While Dom is in many ways hesitant to rely too heavily on technology, preferring to instead rely on his skills as a driver, traveling time is not something he can accomplish on his own. It is possible that Fast & Furious 11 could see Dom learn about some means to achieve time travel. Whether this would require an uneasy alliance with a tech-based villain or mean going back in time for a questionable mission, Dom could see both as a necessary means to an end if it means getting Brian Toretto back.
Instead of Fast 11's time travel twist coming out of nowhere or having slightly ridiculous reasoning behind it (like F9's space cars), a time travel mission to save Dom's son after he dies in Fast X is a rather believable evolution for the franchise. It keeps the core focus on family, and audiences would likely at least get behind a time travel plot if it meant bringing Brian Toretto back to life. This would still allow the final Fast & Furious movie to revisit past entries and events but without it feeling unnecessarily forced.
Will Dom Die In Fast & Furious 11 To Save His Son?
It is possible that Fast X killing Dom's son is also a way to help set up Vin Diesel's franchise-leading character dying in Fast & Furious 11. Speculation about Dominic Toretto dying has risen since Fast 11 is meant to be the last movie in the main Fast Saga. Diesel has spoken about wanting the franchise finale to have a sense of closure to it, and there is no greater example of that happening than killing the main character. This would be even more fitting for Dom's arc if he dies in Fast 11 as a means to ensure that Brian survives and becomes the franchise's new lead.
There is certainly an argument to be made that Dom dying in Fast & Furious 11 to save his son would be a good conclusion to his story. However, Vin Diesel and Universal might be hesitant to commit to such a definitive ending for the character. Even with time travel introduced, Dom's death would eliminate Diesel from making future appearances in the franchise. Both the star and the studio likely want to keep that option on the table in case the Fast & Furious franchise does not continue successfully after the main saga ends. Still, the Fast X theory that Dom's son could connect nicely to Fast & Furious 11.
The Ultimate List of the Best Action Movie Hero Names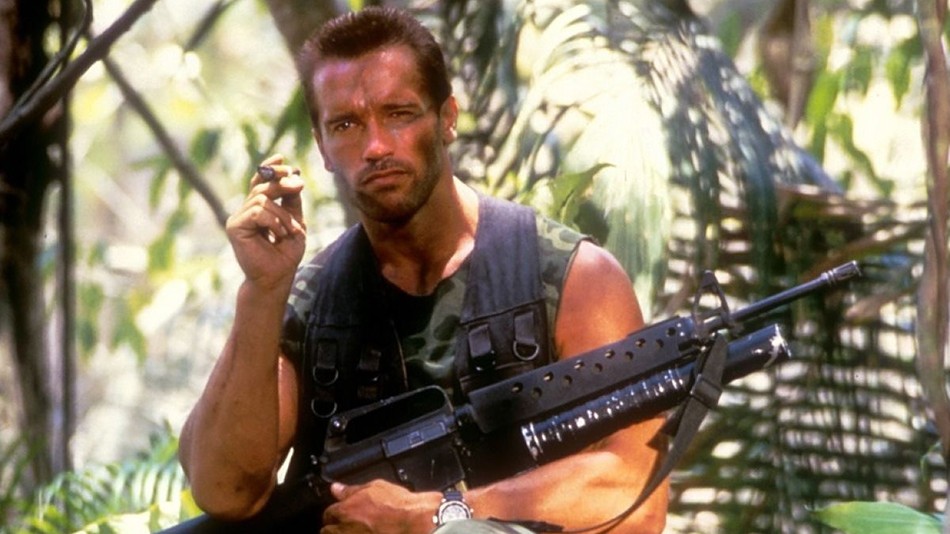 Arnold Schwarzenegger (aka "Arnie", "The Austrian Oak", or "The Govenator") is an ultimate action movie legend of the first class. Both a former Mr. Universe and Mr. Olympia champion bodybuilder and former Governor of California, Arnold has risen to the highest levels of worldly success.
Born in Thal, Styria, Austria, Arnold made his breakthrough into Hollywood action movies originally in sword-and-sorcery with Conan the Barbarian and in sci-fi with The Terminator, early roles which let him hide his thick accent and lack of American acting experience.
However, Arnold quickly found his niche and would go on to helm some of the most critically and commercially successful action movie blockbusters of all time. Including Terminator 2: Judgement Day and the Terminator Series, Commando, Predator, Total Recall and True Lies to name a few. While he has eased up in later years to pursue public office, his legacy remains Arnold strong!
Watch more Arnold Schwarzenegger clips here!
Arnold Schwarzenegger Articles
American Ninja 4: The Annihilation (1991) Biography, Plot, Trailer
American Ninja 4: The Annihilation (1991)
American Ninja 4: The Annihilation is a 1991 American martial arts action film starring Michael Dudikoff, David Bradley, and James Booth. A sequel to American Ninja 3: Blood Hunt (1989), it is the fourth installment in the American Ninja franchise, followed by American Ninja V and was directed by Cedric Sundstrom. The film marked Michael Dudikoff's final appearance in the American Ninja franchise.
Plot
A Delta Force unit attempts to escape from a pursuing group of ninja in a foreign country but most are killed and the rest are captured. The secret Ninja Army is headed by Colonel Scarf Mulgrew) an ex-British policeman and anti-American who has joined with Shiekh Ali Maksood, a Muslim militant, who plans to bring a suitcase nuke to New York. Mulgrew threatens to burn the commandos alive and use the nuke unless he is paid a ransom of 50 million dollars. Agents Sean Davidson and Carl Brackston are sent on a covert mission to rescue the prisoners and defeat the terrorists.
RELATED:
New York Ninja (2021) Biography, Production, Release, Trailer
Sean and Carl parachute in and meet their contact Pango. While gathering information from a local operative named Freddie, they are confronted by Mulgrew and the corrupt local police headed by O'Reilly. Freddie is killed by Mulgrew but Sean, Carl, and Pango escape. Pango takes them to Dr. Sarah a Peace Corps nurse who hides them from the police. Soon after ninjas attack, capturing Sean, Carl and Sarah alive while Pango escapes, and imprisoning them in an old British fort to be tortured by Mulgrew. Mulgrew assaults Sarah and later it is revealed Mulgrew killed her father.
Cast 
Michael Dudikoff as Agent Joe Armstrong
David Bradley as Agent Sean Davidson
Dwayne Alexandre as Agent Carl Brackston
Robin Stille as Dr. Sarah[3]
Ken Gampu as Dr. Tamba
James Booth as Colonel Scarf Mulgrew
Ron Smerczak as Shiekh Ali Maksood
Frantz Dobrowsky as Captain O'Reilly
Kely McClung as Super Ninja
Jody Abrahams as Pango
Anthony Fridjhon as Freddie / Treddle
David Sherwood as Gavin
Sean Kelly as Norris
Jamie Bartlett as Segal
John Pasternak as Carlos
Robin B. Smith as Schultz
Shane Safi as Little Special School Child
The post American Ninja 4: The Annihilation (1991) Biography, Plot, Trailer appeared first on martial-arts-viral-news.
Will Smith CONFRONTS Jim Carrey For HUMILIATING Him On Live TV
Get ready for the ultimate showdown! In this explosive video, Will Smith confronts Jim Carrey after being publicly humiliated on live TV.

The two Hollywood legends have a long-standing rivalry, but things came to a head after Jim's controversial comments about Will during an interview.
With tensions running high, Will finally has the opportunity to confront Jim face-to-face and demand an apology.
But will Jim be able to make amends for his insulting remarks, or will this confrontation only escalate the feud further?
Watch now to find out!
Here on Just In we are all about the latest spill in Hollywood! You can rest assured that we will bring you all the latest celebrity drama and gossip especially concerning your favorite actors! We´ll also make sure to keep you updated on the newest movie updates and releases – so if you are interested in anything that happens in Hollywood, you should make sure to stay tuned!
And there you have it guys! We hope you enjoyed the video! If you did please consider leaving a like and telling us what you thought in the comments!
But will Jim be able to make amends for his insulting remarks, or will this confrontation only escalate the feud further?
Watch now to find out!