Keanu Reeves' 8 Biggest Reveals From His Reddit AMA
With John Wick: Chapter 4's release just two weeks away, Keanu Reeves is doing the press rounds, and that included a Reddit Ask Me Anything. The beloved actor rose to fame in the 1980s with slacker comedies like Bill & Ted's Excellent Adventure and then became a certified action hero in the 1990s. Reeves starred in action movie classics including Point Break, The Devil's Advocate, and The Matrix. Outside of the movie industry, the actor is known for his philanthropy, giving away the majority of his paychecks to charity, and he's even been dubbed "The Internet's Boyfriend," making him the perfect candidate for a Reddit AMA.
Reeves is having a great second leg of his career, as he's more popular than ever thanks to the hugely financially successful John Wick franchise. Many of Reeves' classic movies are now getting sequels thanks to his popularity too, as The Matrix Resurrections and Bill & Ted Face the Music were both released in the 2020s. The actor's name is frequently thrown around when it comes to future roles in both the MCU and DCU, which he even commented on during the Reddit AMA. Between the current status of Constantine 2 and which mutant he's desperate to play, the Reddit AMA revealed some previously unknown details about the actor's career and personal life.
RELATED: John Wick 4 May Be Breaking A Big Franchise Villain Trend
Keanu Reeves Kept Some Random Movie Props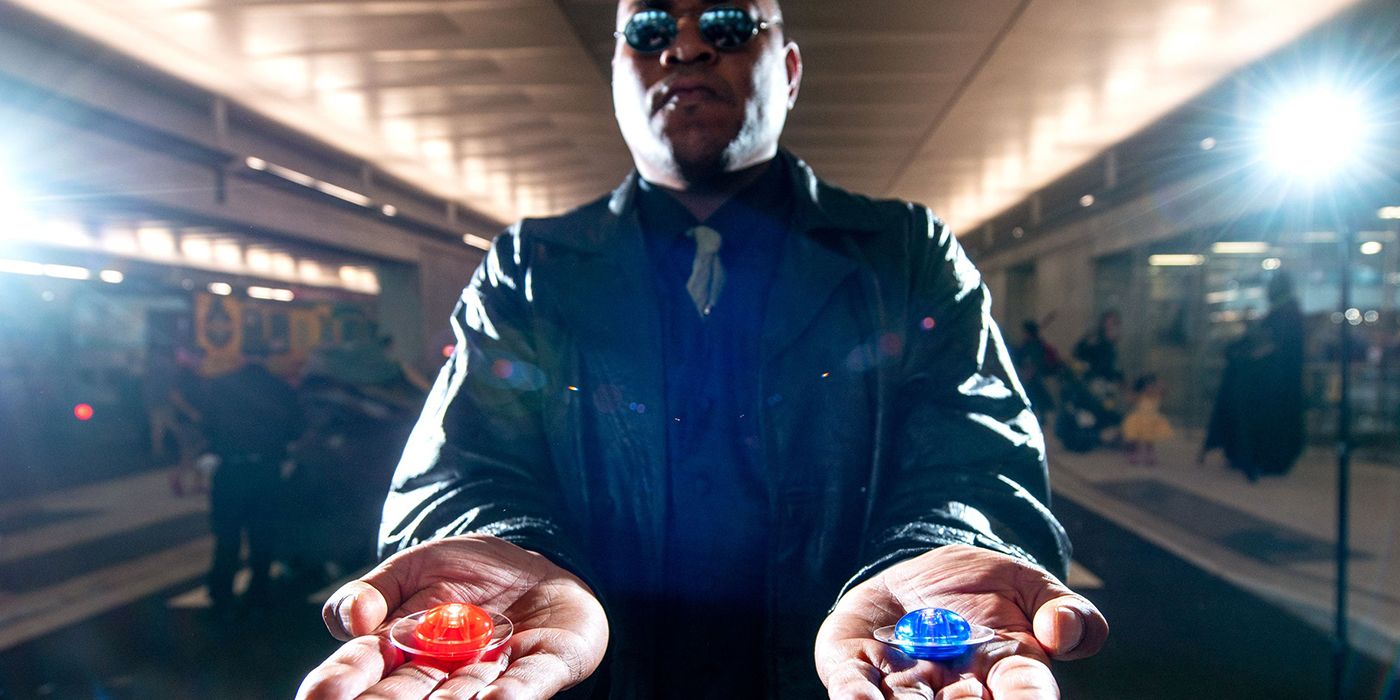 Once principal photography for a movie has wrapped, it isn't out of the ordinary for actors to steal cool movie props. Reeves reassured fans that he didn't steal anything when asked, but he was given certain props or was allowed to take them home. Reeves listed, "watch and wedding ring from John Wick, a sword from 47 Ronin, and the first red pill that the Wachowskis ever gave me." It's hardly surprising that Reeves would want to take home a cool samurai sword or a nice watch, but the red pill comes as a surprise, as it'd surely be easy to lose or be made out of something that would expire.
Keanu Reeves Won't Go On Hot Ones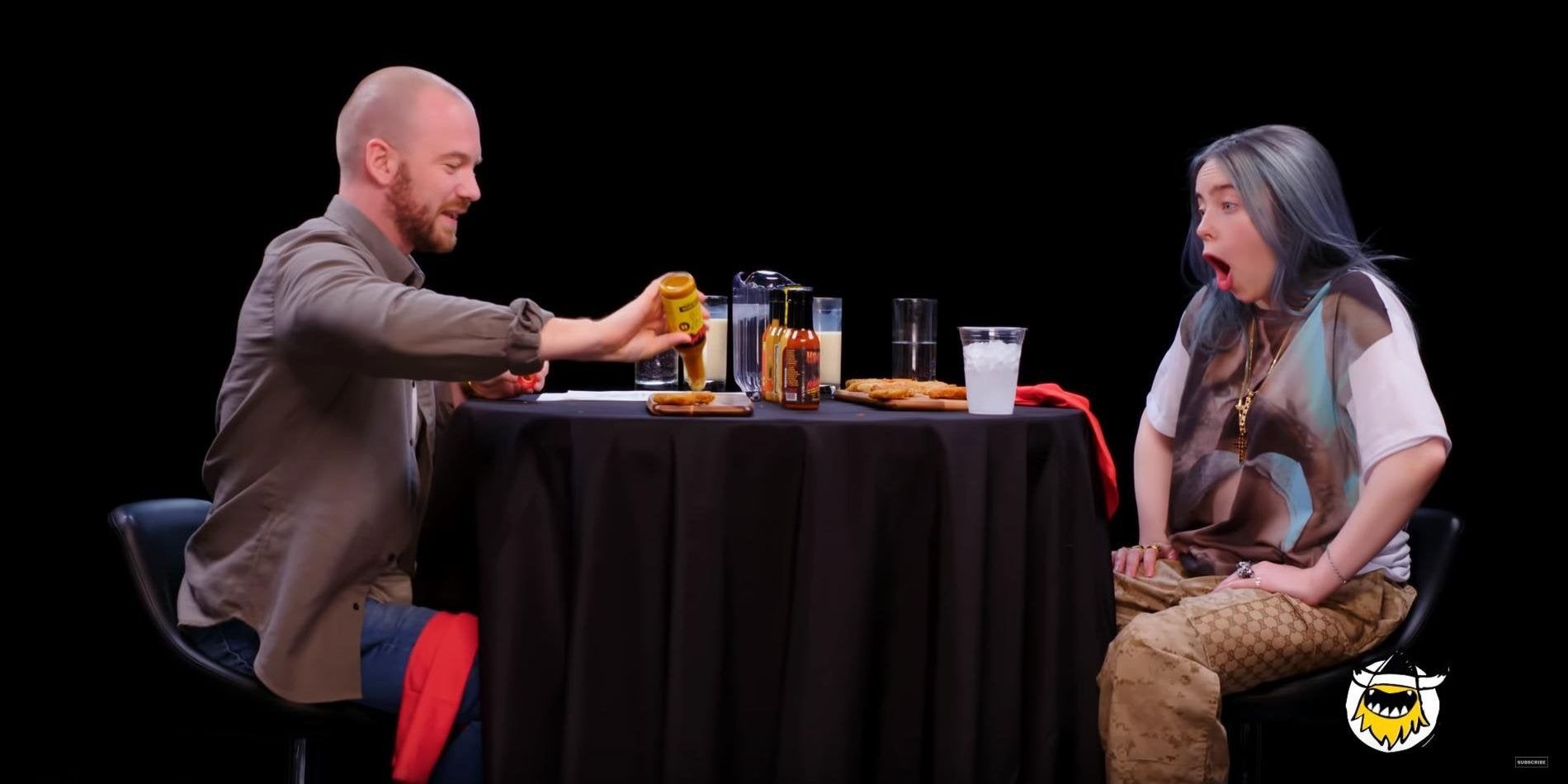 Hot Ones is a YouTube interview show where movie stars eat increasingly spicier chicken wings while being asked questions. It has become such a popular platform for actors to promote new movies and TV shows, and so many MCU stars have taken on Hot Ones. However, Reeves, unfortunately, won't go anywhere near the show. When asked if he'd ever go on the popular YouTube series to promote a movie, Reeves responded rather unenthusiastically. The actor commented, "…I love chicken wings…but I don't want to eat really spicy chicken wings…especially not in public…and certainly not with the consequences in private. Bon Appetit."
Keanu Reeves Always Wanted To Play Wolverine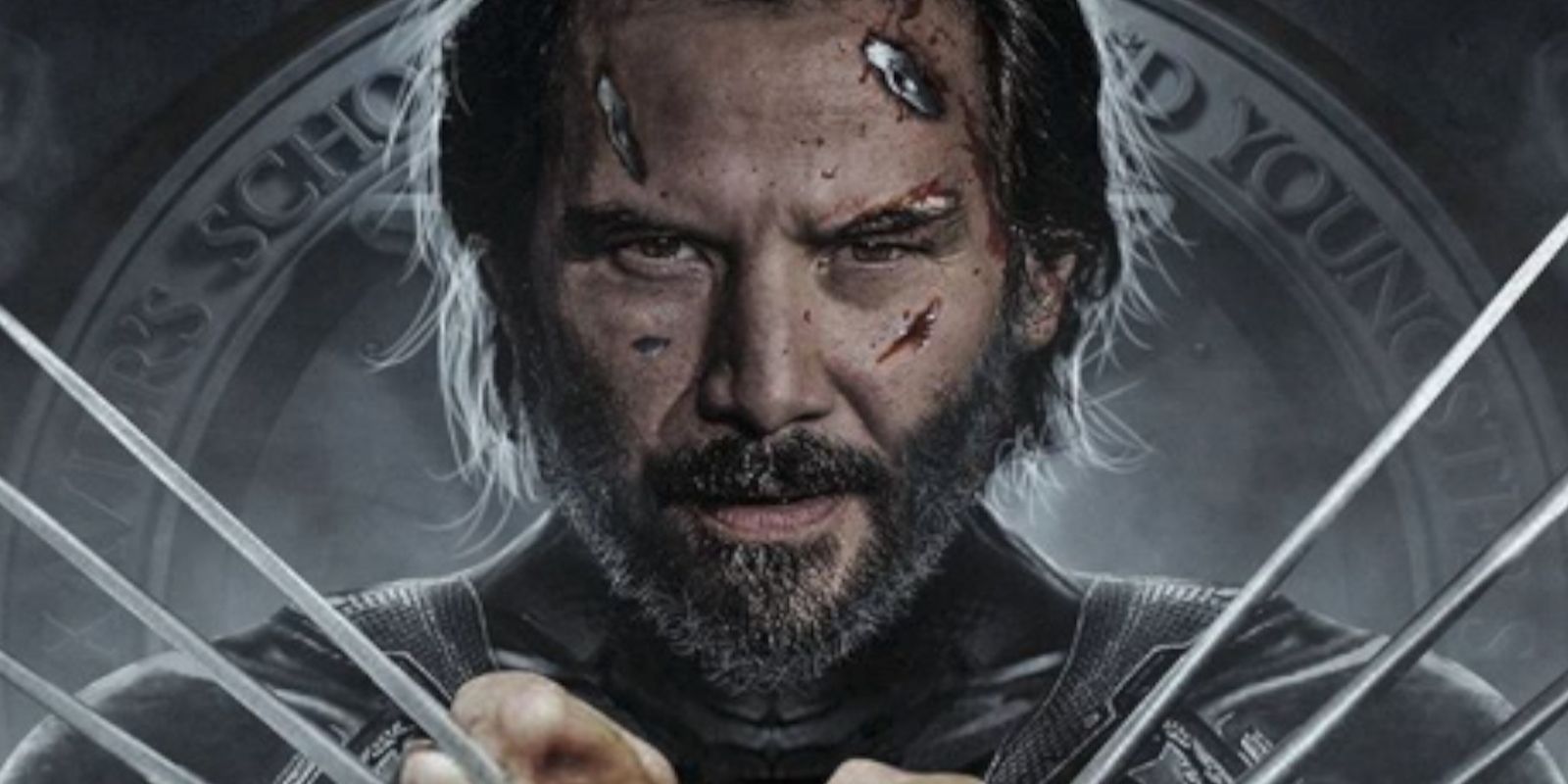 When asked if there has ever been a role he regretted turning down, Reeves responded, "…No…but I did always want to play Wolverine." Reeves' mention of being interested in playing Logan comes as no surprise, as his love of the character has been well-documented through the years. While Hugh Jackman made the character iconic, and though he'll be reprising the role in Deadpool 3, the MCU is evidently working on its own iteration of X-Men, and Reeves could be the perfect Wolverine. However, given that Reeves is now in his 50s, he might be a little too old for the role, as Marvel Studios is likely looking at younger options.
If Keanu Reeves Could Pick Only Two Movies For A Long-Haul Flight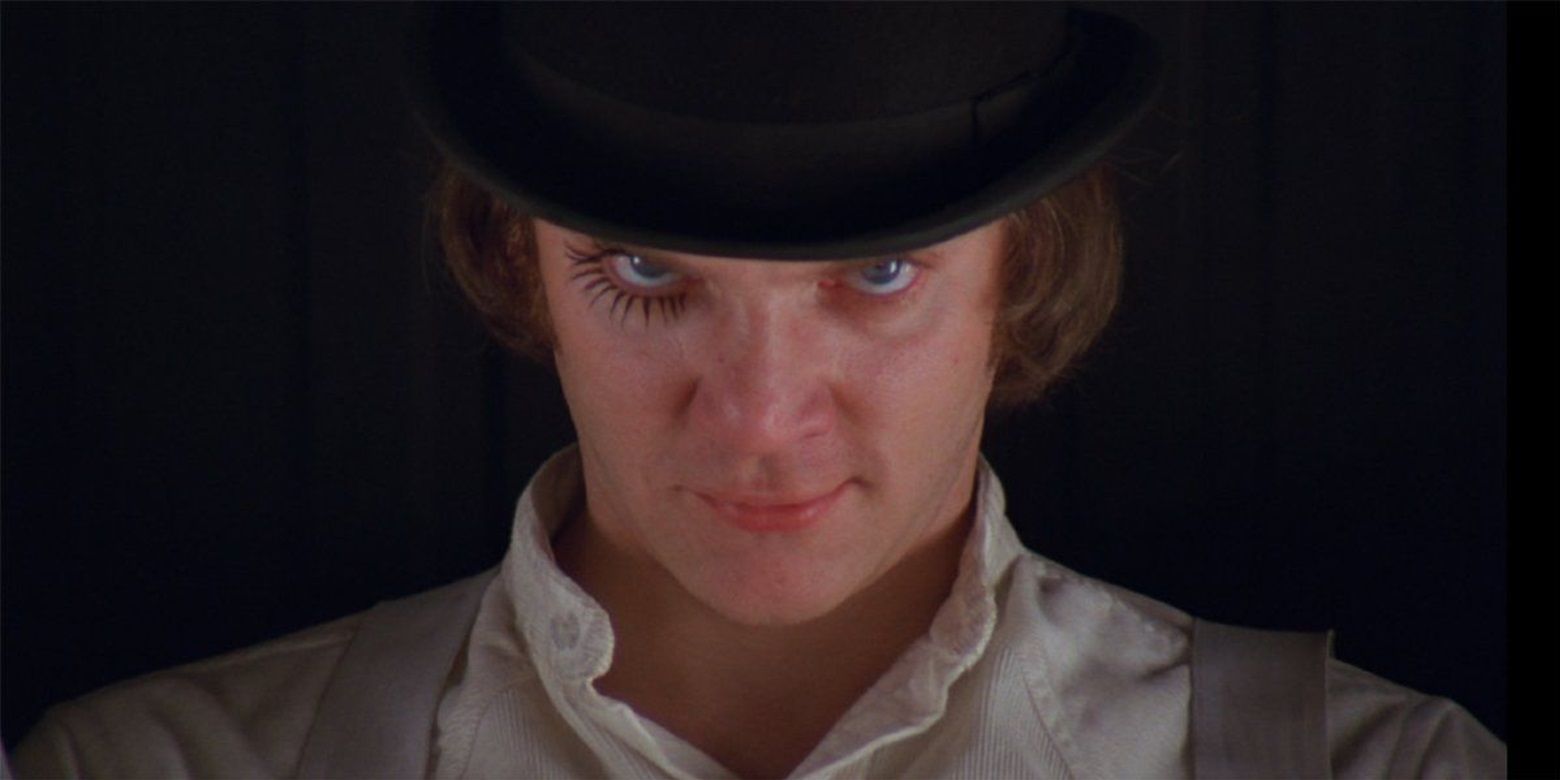 In the AMA, Reeves was asked which two movies he would choose for a long-haul flight, and the actor went with two wildly different films. The actor clearly found the choice difficult but ultimately explained, "…AAAAAAAHHHHHHH…today…let's go with A Clockwork Orange and The Wizard of Oz." One of those films is a vulgar, ultra-violent movie that was banned in several countries upon release, and the other is a fantastical and colorful family-friendly musical. Interestingly, A Clockwork Orange is the actor's go-to in-flight movie, as Reeves was caught watching Morbius and the Stanley Kubrick-directed film on a plane.
RELATED: Why John Wick Always Wears A Suit & Tie
Keanu Reeves Wants To Work With David Fincher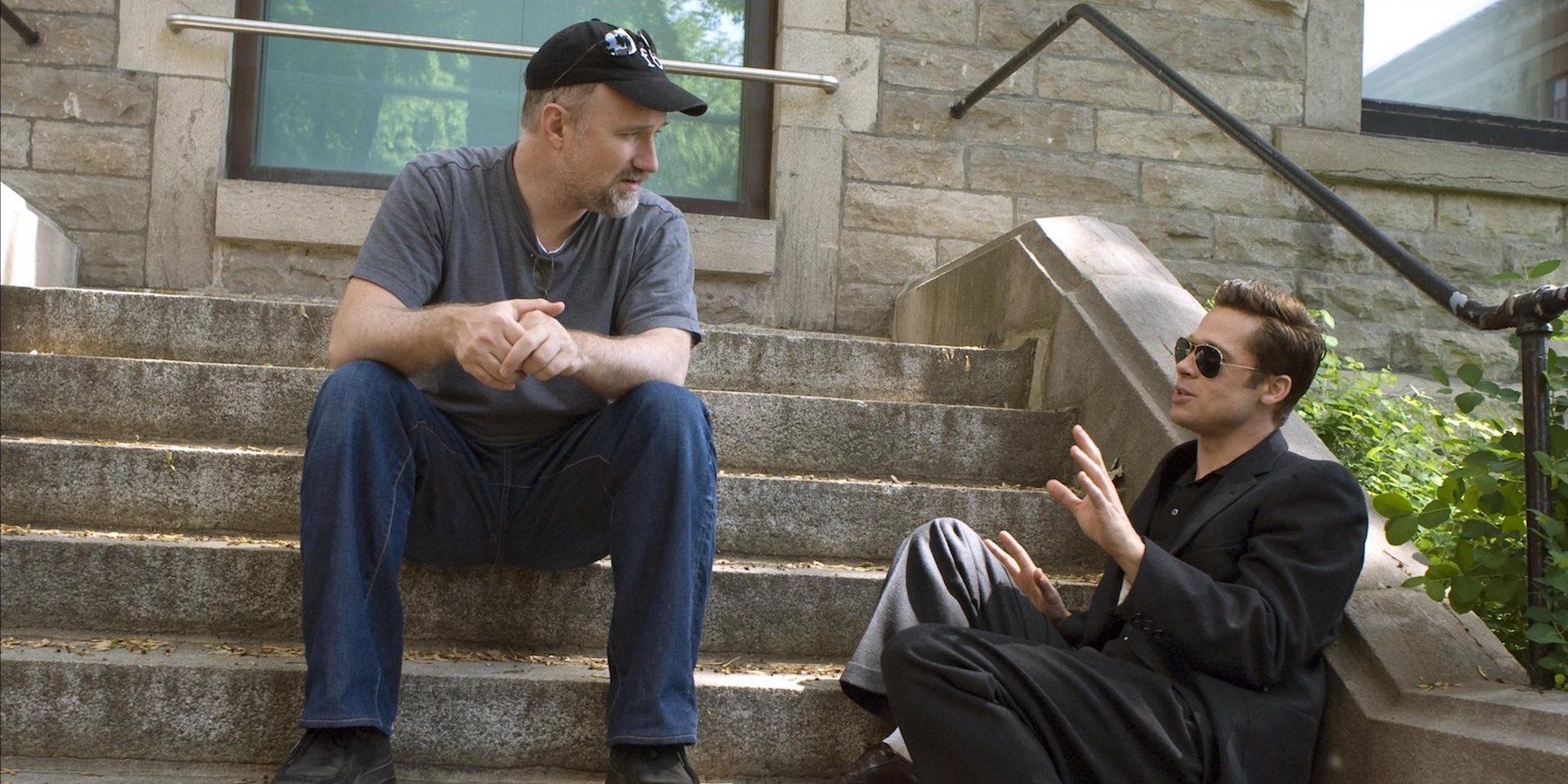 Reeves has worked with some of the most celebrated directors throughout his prolific career, such as the Wachowski, who revolutionized cinema with the Matrix trilogy. But the actor revealed which director he'd love to work with, and he alluded to there being a long list. The actor mentioned, "Let's go with David Fincher today." Having directed Se7en, Zodiac, and many others, the thriller auteur is making his return to the genre for the first time in nine years with the highly-anticipated The Killer. And it'd be easy to see the gruff Reeves fit into one of Fincher's gritty and macabre worlds.
Keanu Reeves Has Spoken With James Gunn About Constantine 2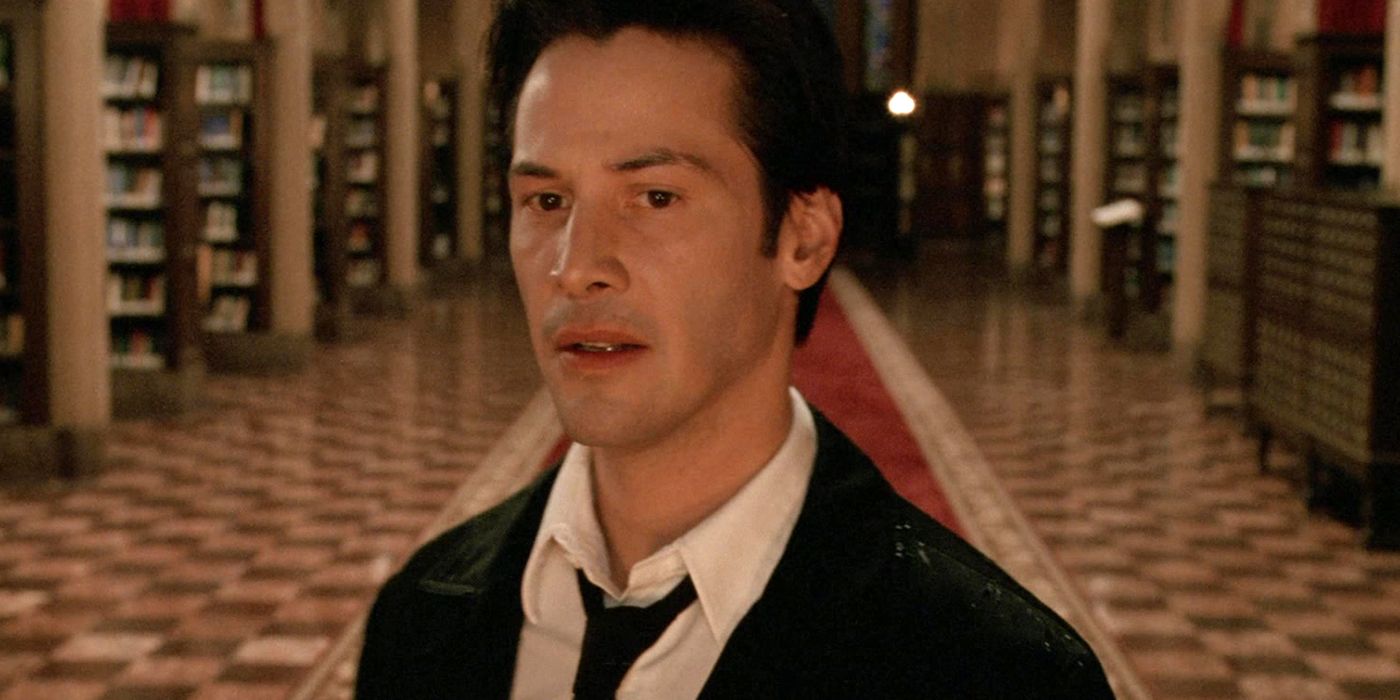 While it isn't one of his best-known movies, Constantine is a dark DC movie from 2005 starring Reeves that has gotten a huge cult following. And in 2022, Warner Bros. confirmed that Constantine 2 is officially in development with Reeves returning, which came as a shock considering it wasn't hugely successful. And while there are still doubts that it'll happen, Reeves straight-up confirmed he had meetings about it with new DC Studios co-CEO James Gunn. In response to being asked if he's spoken to Gunn and that they hope to see Constantine 2, the actor responded, "Yes, and me too," though it's extremely cryptic.
John Wick: Chapter 4 Was The Most Challenging John Wick Movie To Shoot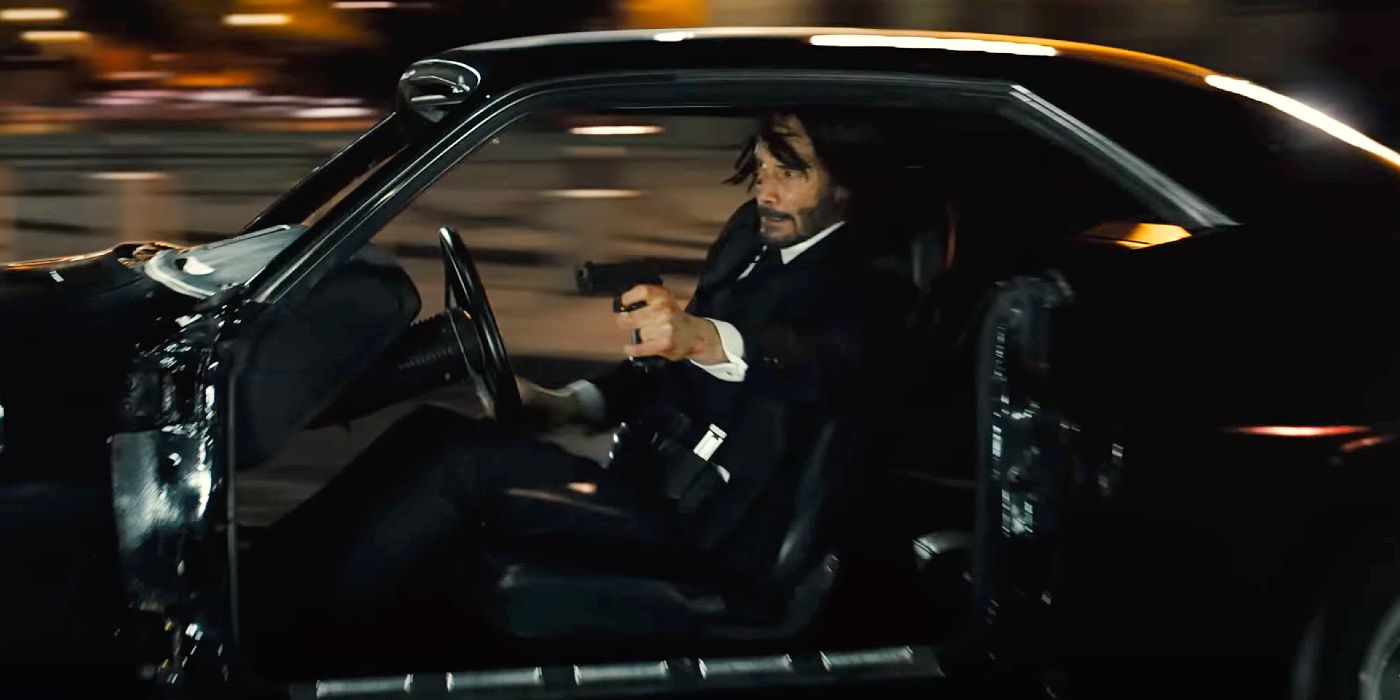 Every entry in the John Wick series has been directed by Chad Stahelski, who started in the industry as a stuntman and was even Reeves's stunt double on The Matrix. And that's why the films are filled to the brim with the most meticulous stunts and seamless fight choreography. However, while he does have a stuntman, Reeves still does most of his own stunts, and when asked which John Wick movie was the hardest to shoot, the actor explained, "Chapter 4…. it has the most action, gloriously." Given that John Wick: Chapter 3 – Parabellum saw Keanu fighting while horse riding, Chapter 4 must be full of unimaginable fight sequences.
Keanu Reeves Likes The Idea Of A John Wick & Equalizer Crossover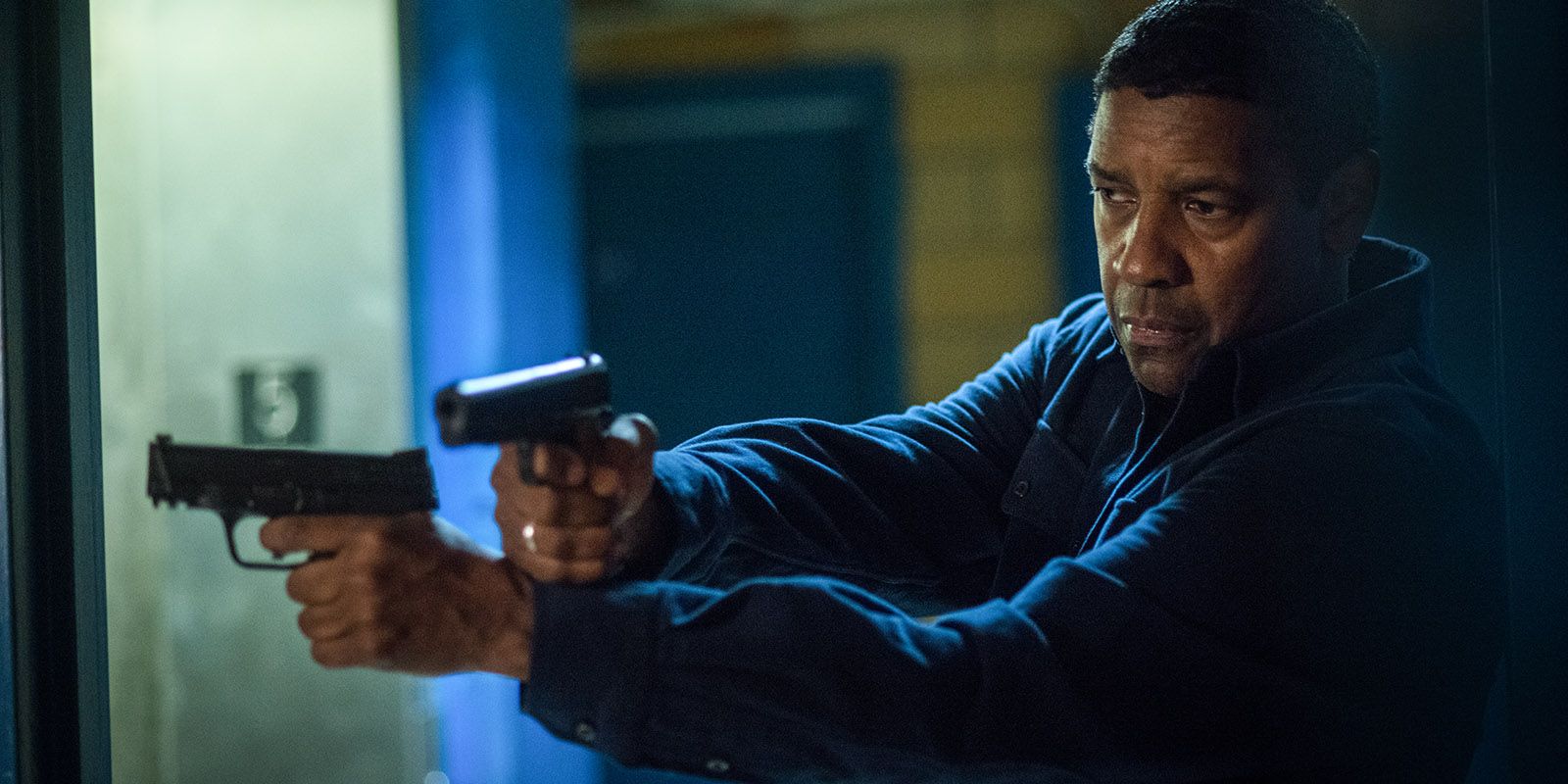 The John Wick franchise is clearly building its own rich and detailed world, especially with the upcoming spin-off movie Ballerina and spin-off TV series The Continental. However, that doesn't stop fans from imagining wild crossovers with other huge franchises that will likely never happen, such as John Wick going up against Batman, James Bond, or even John Wick vs. Neo. However, one Redditor posited to Reeves the idea of a crossover with The Equalizer. Keanu Reeves was surprisingly receptive to the idea, noting that there obviously hadn't been any conversations but "that would be crazy. Crazy good!"
MORE: Ballerina's Timeline Shows John Wick Really Can't Catch A Break
'I am officially off the market': When Margot Robbie revealed she made the 'conscious' decision of not dating actors

Margot Robbie revealed her decision to not date actors because of the media scrutiny that came with a public relationship of two high-profile actors
Back in 2015, A-lister Margot Robbie made a declaration that she would not be dating any actors. The actress may have alluded to her fiance Tom Ackerley, who she married the following year in 2016. In an exclusive interview with Marie Claire, she revealed that being in a relationship as an actor herself came with its own set of challenges. She believed that dating someone who was popular would add on to the media scrutiny.
Margot Robbie opened up on why she made a conscious decision to not date actorsTalking to Marie Claire, she claimed, "I am officially off the market." She then shared the reasoning behind her decision and added, "I made a conscious decision not to date actors." She continued to explain, "But not because I hate actors. That's a nasty generalization to make, and that's not the case. People take such an interest in your love life when you have a profile, it puts a lot of stress on a relationship."
The Barbie actress continued, "So two people with profiles, I figure it's just double the amount of scrutiny, and I'd like to avoid that at all costs." This came after reports of her locking lips with Tarzan co-star Alexander Skarsgard started making rounds. It was reported that she was caught kissing the actor during the Sundance Film Festival.
Margot Robbie revealed she opted for a minimal lifestyle even after becoming an actorIn the interview, Robbie also opened up about how she was adapting to fame. She shared, "I have a normal 24-year-old life. If I were a waitress, I'd probably have the exact same lifestyle. I'd go to the same clubs I go to already, live in the same house with the same housemates, hang out with the same people."
However, Margot Robbie tied the knot with Tom Ackerley who is an English producer and actor. The duo met on the sets of 2013 movie Suite Francaise where Tom was working as an assistant director. Post marriage, both of them launched their production company LuckyChap Entertainment.
Post navigation
Monica Bellucci and Tin Burton at lunch in the restaurant in Selci Lama

For All Saints' Day, the Hollywood star from Tiferno returned to his native Umbria to enjoy a moment of relaxation and then visit his parentsOn the occasion of the All Saints' Day celebrations, the Hollywood star of Tiferno origin, Monica Bellucci, returned to her native Umbria to enjoy a moment of relaxation and to visit her father Pasquale and her mother Brunella.Flanked by her current partner Tim Burton, she went to lunch, together with about twenty old friends, at the Osteria del Musicista, which has always been her favorite restaurant, in Selci Lama.Menu dedicated to typical dishes of the area, which includes an appetizer with breadsticks lined with coppa, duck in porchetta and grilled pork livers, polenta with wild boar sauce accompanied by the very typical cappelletti in broth.To conclude, a dessert based on fried "ciaccia" with Nutella and roasted chestnuts.
Having paid the bill and greeted the restaurant owner and lifelong friend, Roberto Polchi, Monica brought home cappelletti and broth for a family dinner.
Post navigation
'Rocky' Was Quite Different In His Original Screenplay, Sylvester Stallone Claims

Sylvester Stallone took his friend's advice on a rewrite of the original screenplay to Rocky. A few tweaks later, he was on his way to major success.
In the new Netflix documentary Sly, Stallone discussed how he initially conceived of the project, which had a much harder edge. In the early version, Rocky was depicted as a "thuggish" character, inspired by Martin Scorsese's crime drama, Mean Streets.
But Stallone's perspective changed when a friend read the script and thought the boxer was too cruel for audiences to actually care about him.
Stallone recalled her crying.
"She goes, 'I hate Rocky. I hate him. He's cruel. He hits people. He beats them up.'"
Stallone took it to heart, and asked what he could do to soften the character.
"I said, 'what if you stop short of it?' Like, maybe he almost did. He could have, that's his job, but he doesn't?' 'That'd be nice,'" he added. "I said, 'What if he had a girlfriend or something?' 'Yeah, that's nice.' So I go back, start writing that: 'Girlfriend. Nice.'"
$117 million in box office later, a franchise was born.
Stallone also revealed that actor Dolph Lundgren sent him to the hospital during one fight scene in Rocky IV.
"Dolph Lundgren… he pulverized me," Stallone says in the documentary. "Later that night, my heart started to swell—which happens when the heart hits the chest—and then my blood pressure went up to 260, and they thought I was going to be talking to angels. Next thing I know, I'm in intensive care, where I'm surrounded by nuns, and I thought, 'OK, that's curtains.'"
Stallone was in the hospital for nine days following the incident, praying for "one more round."
"For the first minute of the fight, it is going to be a free-for-all," Stallone told Lundgren. The Swedish actor joked in a separate interview that all he did was "obey orders," explaining, "[Stallone] was the boss. I did what he told me."
Doctors allegedly told Stallone that he received a blow to the ribs that made his heart rattle around in his ribcage, a condition typically seen in head-on collisions. "I did hit a bus, of sorts," Stallone joked.
Post navigation