10 Action Movies from the 1990s That Need a Remake
Action films from the 1990s were ruthless, adrenaline-riddled, and wild feats of daring. People were shot. Buildings were blown up. Sometimes all at the same time. It was safe to say no one was safe in a nineties action movie. Memorable villains have sworn vengeance, plotting to take over the world or someone else's place in it. Unlikely heroes face incredible odds, thinking on their feet to make great escapes. Action films in the 1990s were a dime a dozen, but some were so good, they deserve to have a reboot.
Speed (1994)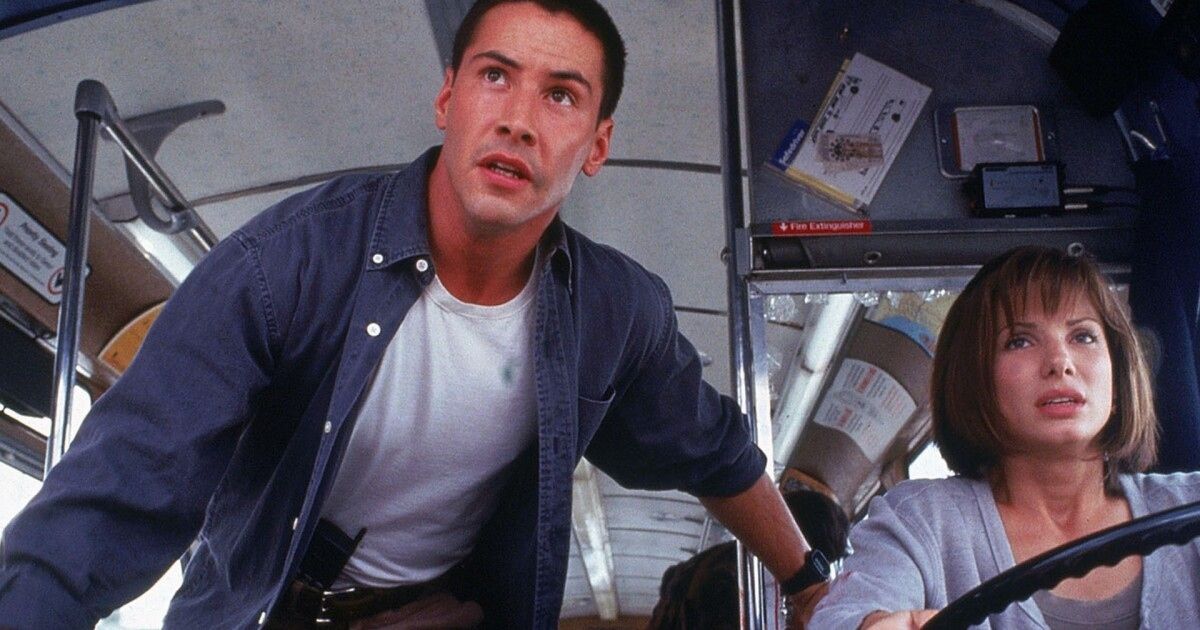 20th Century Fox
Speed stars Keanu Reeves and Sandra Bullock aboard a bus rigged to explode if it falls below 50 miles per hour. A bomber with a vendetta forces Reeves' character to keep the pedestrians on the bus and the bus moving while finding a way to disarm the bomb. The fact that the sequel takes place on a cruise makes the original worthy of a remake.
Samurai Cop (1991)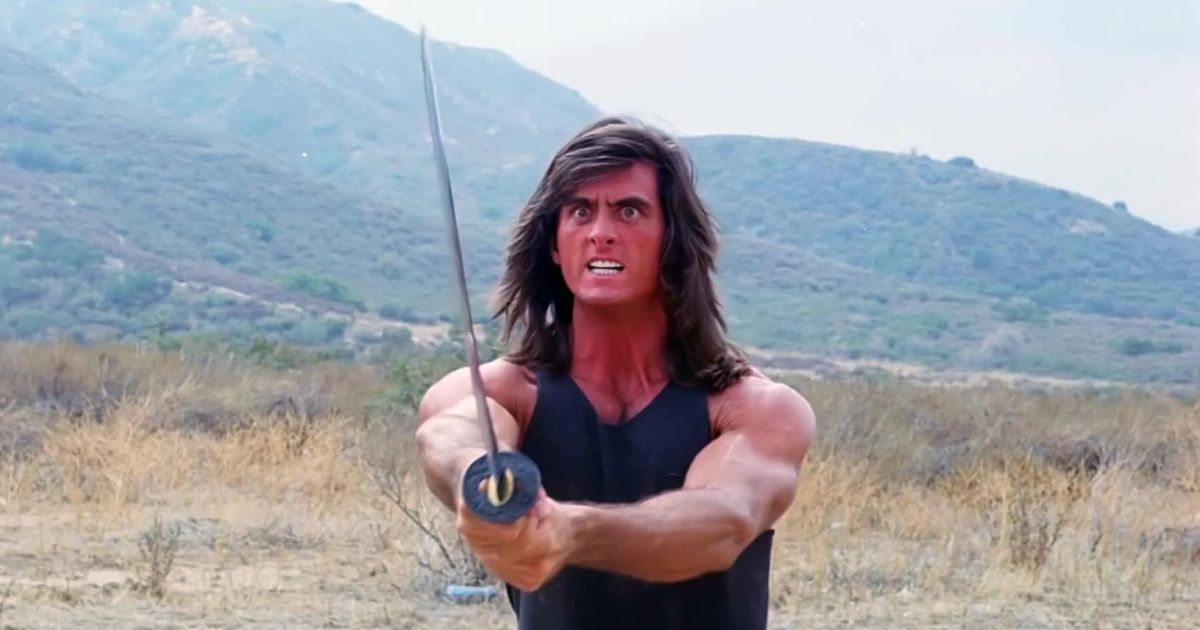 Cinema Epoch
Samurai Cop is one of those so-bad-it's-good movies. A cop that happens to be a samurai sounds ridiculous. In the right context, the premise could work with a more believable backstory. The cop can be an American cutup who studies Japanese culture, including the samurai moral code of Bushido. He only masters the art of being a samurai from a sensei he meets in secret. With the choreography and physical comedy of a Jackie Chan movie, a remake of Samurai Cop is possible.
Toy Soldiers (1991)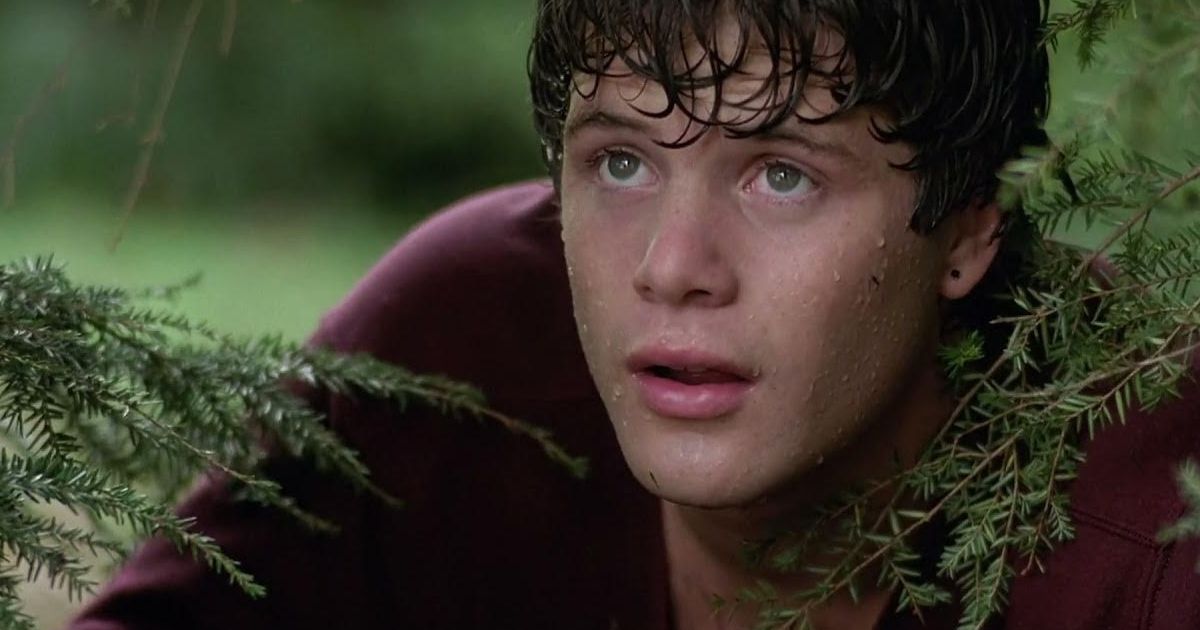 Tri-Star Pictures
Toy Soldiers is about an all-male boarding school who defend their alma mater from terrorists. Sean Astin from The Goonies fame plays Billy, who manages to escape and gather intelligence about their enemy. He and his classmates rely on their resourcefulness to evade danger and outsmart their captors. The teenage thrills are elevated in this action film, and a remake with new actors would be welcome.
Backdraft (1991)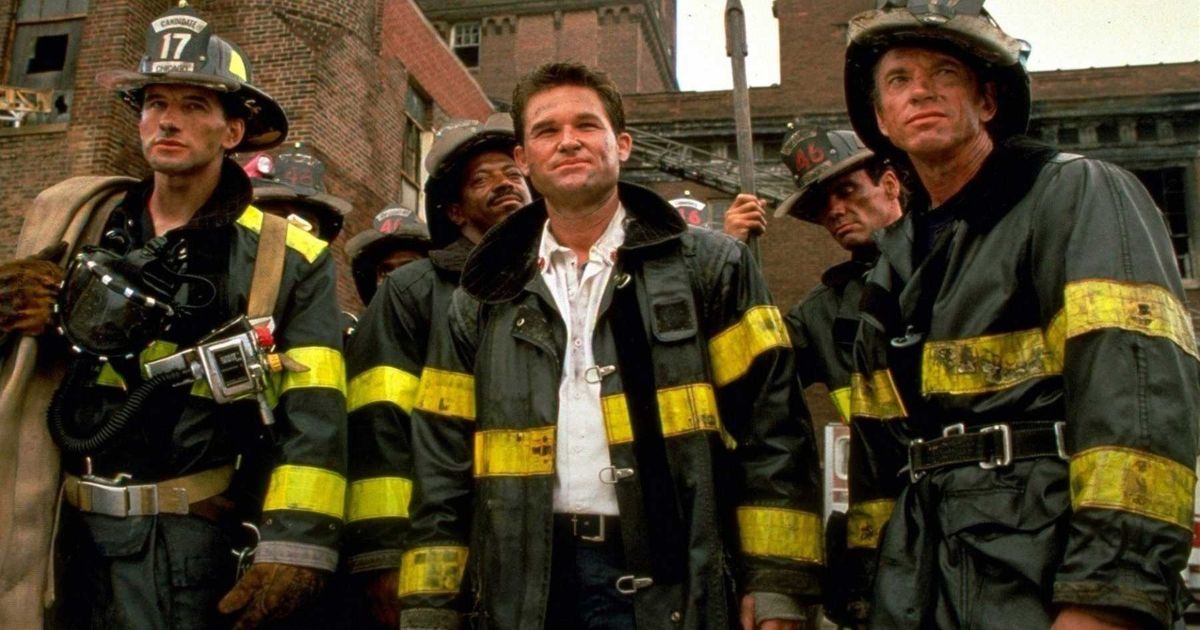 Universal Pictures
Backdraft is a simple action film following a team of Chicago firefighters in pursuit of a serial arsonist. The firefighting profession, the call of duty, and the dangers it presents, are convincing on screen and true to life. The film was directed by Ron Howard and released the same year as Terminator 2: Judgment Day and The Silence of the Lambs. This hidden gem had competition and got a 2019 sequel, but a remake with a singular or different focus would be a fire worth starting.
Related: 11 Iconic Quotes From '80s Action Movie Villains
Hudson Hawk (1991)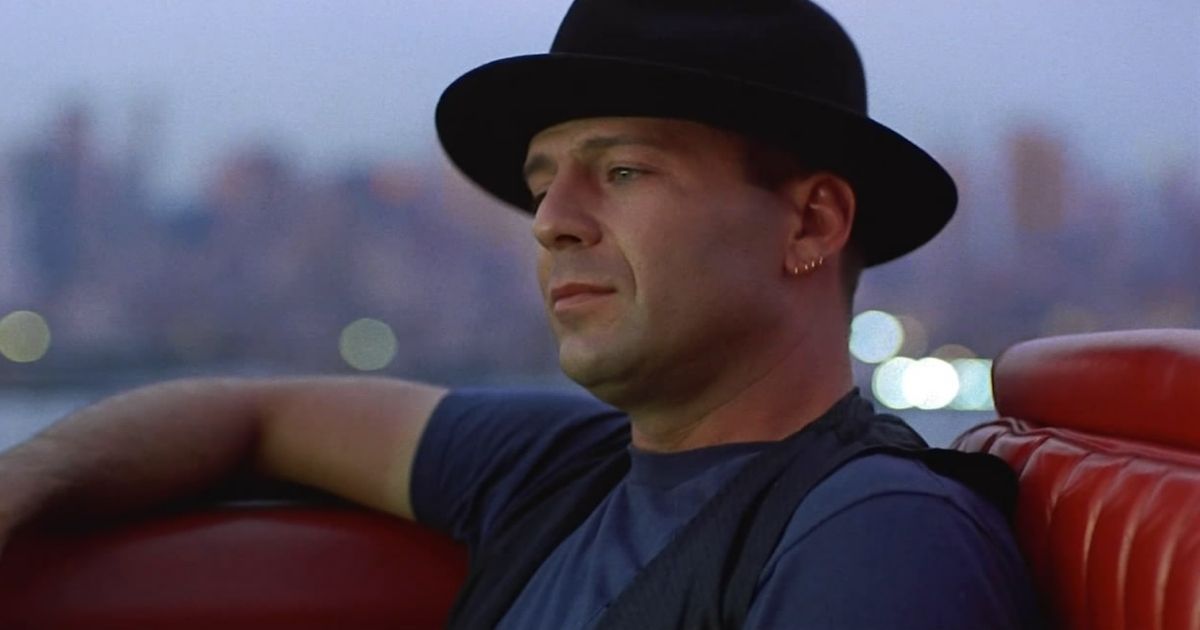 Tri-Star Pictures
Hudson Hawk stars Bruce Willis as the titular character. As a cat burglar, he pulls capers using low-tech tools while singing show tunes. The surreal action comedy employs slapstick with sound effects. For example, a popular running gag shows Hawk being separated from his favorite drink, a cappuccino, to continue his heists. A unique and misunderstood film, Hudson Hawk deserves a new audience with a remake.
Related: Unicorn: Warriors Eternal: What This Action Series Got Right (And Wrong)
Darkman (1990)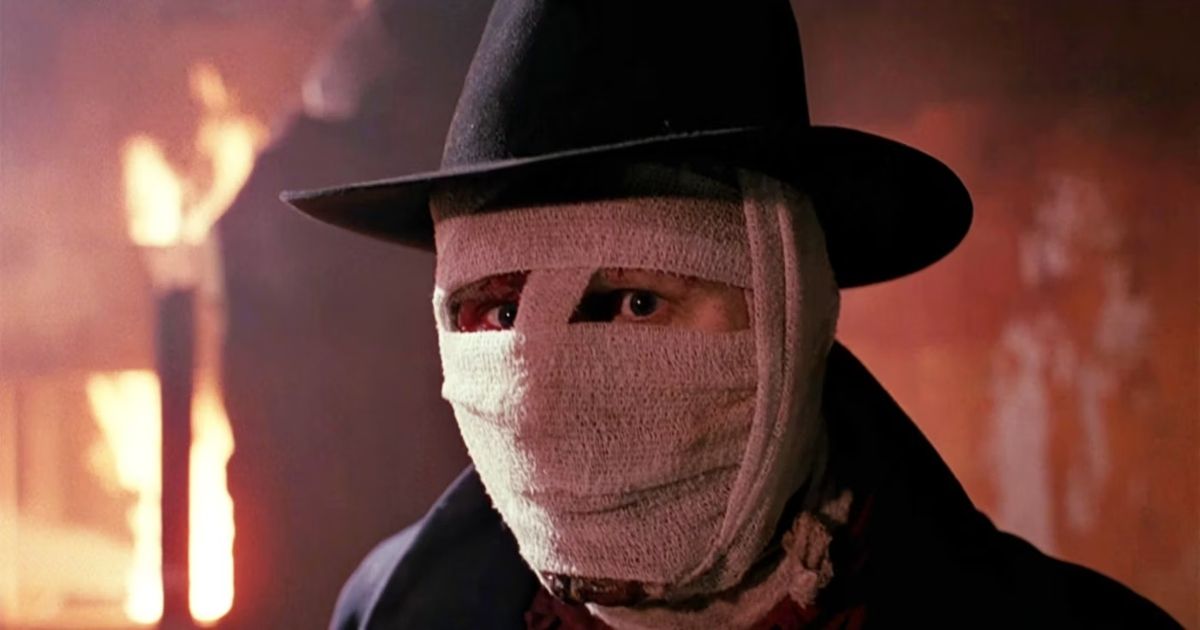 Universal Pictures
Darkman has a comic book revenge story inspired by the Universal monster films. Scientist Peyton Westlake (Liam Neeson) is disfigured after being left for dead by a mobster. The treatment for his burns leaves him mentally unstable with superhuman strength. Fueled by rage, he searches for the men who turned him into a monster. The film (directed by Sam Raimi who made the Spider-Man trilogy) was followed by two sequels. A remake with a Marvel-sized budget could give Darkman a darker tone.
Face/Off (1997)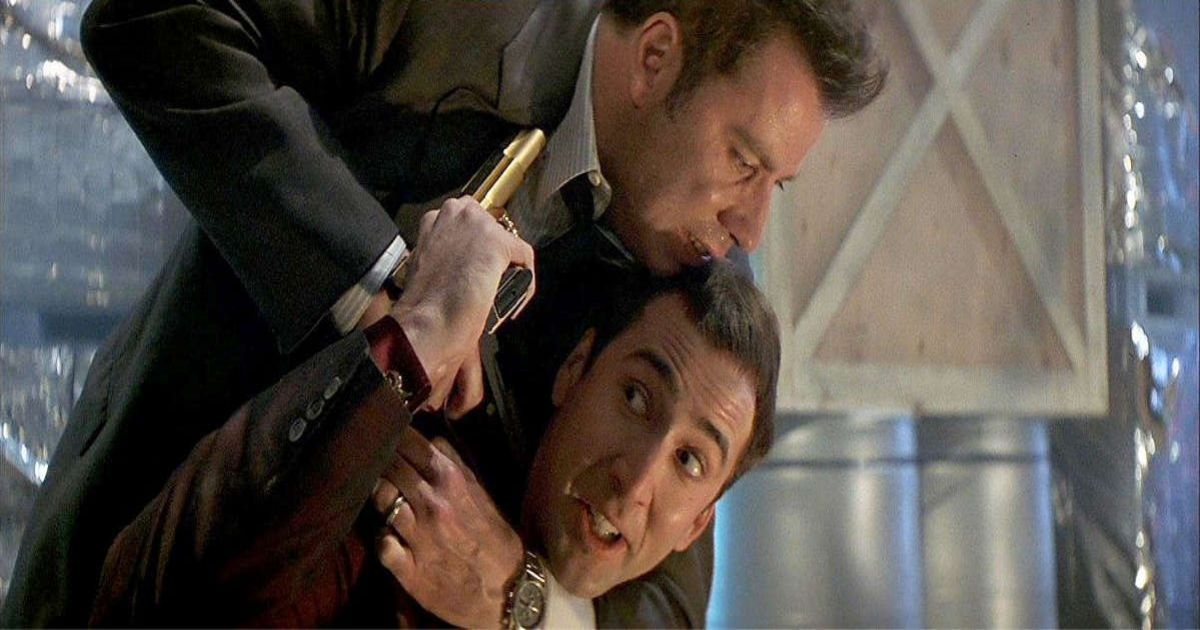 Paramount Pictures
Face/Off is a fast and loose action film with an absurd plot. A cop (John Travolta) and a criminal (Nicolas Cage) switch places and faces through a pseudo-scientific procedure. They swap identities and personalities after an experimental face transplant. While the cop puts a stop to the other's underworld schemes, the criminal plans to take over the cop's life. The action sequences are untouchable, but the story needs an overhaul.
Assassins (1995)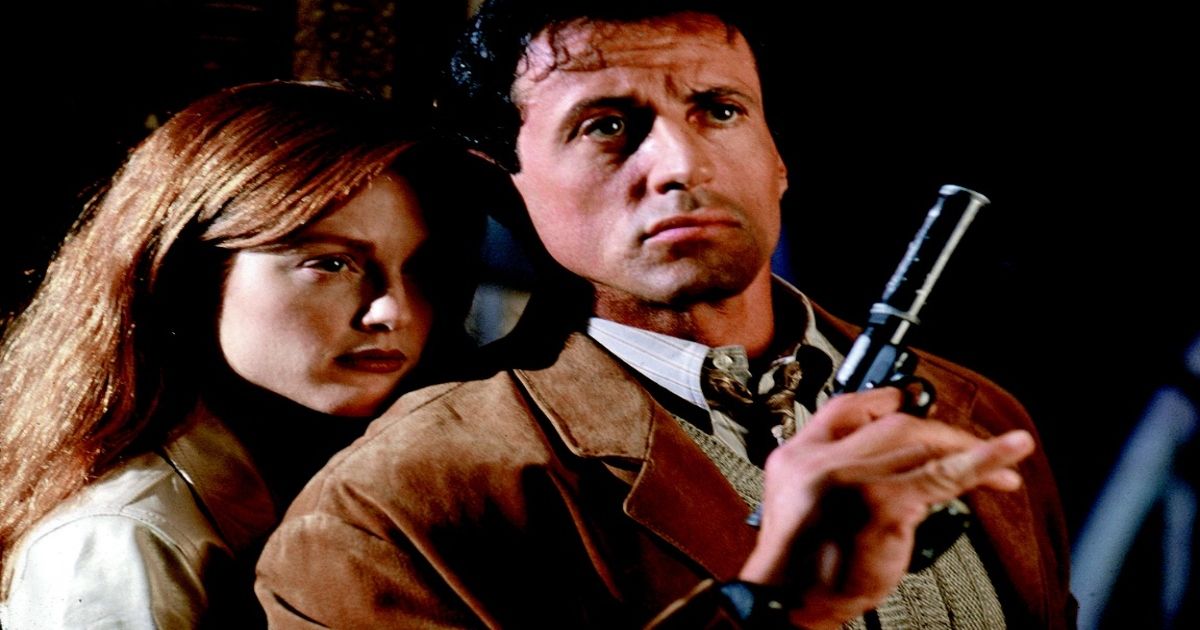 Warner Bros.
Assassins follows ex-assassin Rath, played by Sylvester Stallone, and the overzealous assassin Miguel, played by Antonio Banderas, on a manhunt for each other. They try to kill each other while outrunning the police, one for his life and the other for sport. Computer hacker Electra, played by Demi Moore, is spared by Rath as they attempt to bring down the renegade hitman. This underrated action film could use a reboot.
Short Time (1990)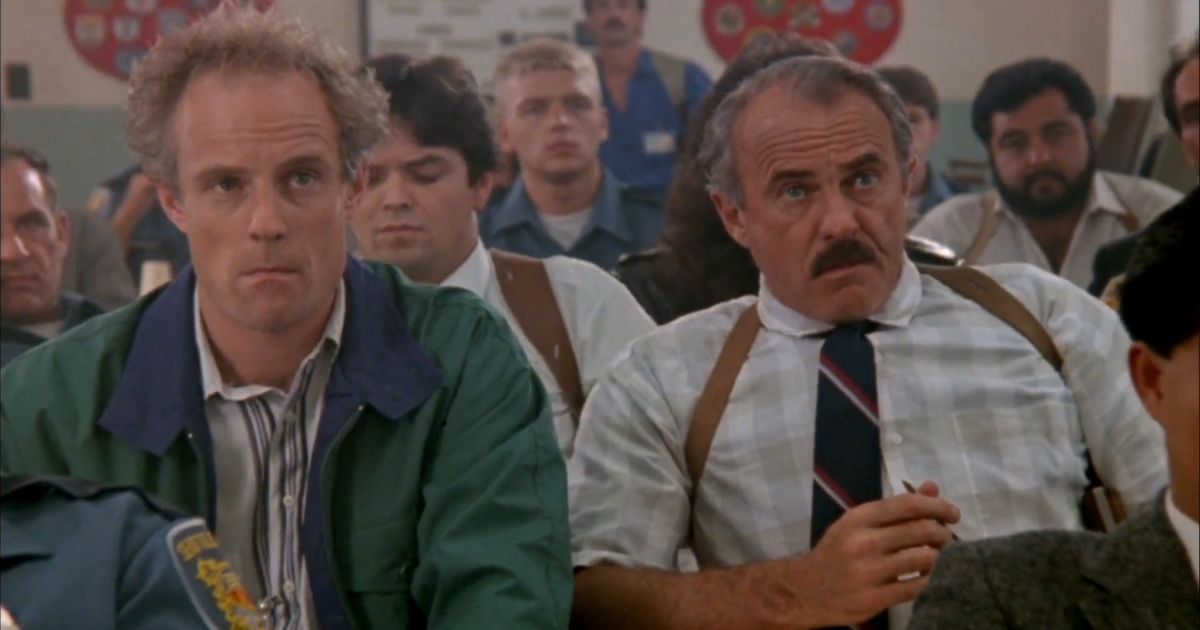 20th Century Fox
Short Time is a buddy cop flick with heart. A seasoned cop is on the verge of retirement until a blood test sample mix-up at the hospital. He is given another patient's diagnosis of a rare blood disease. Over the course of the film, the cop changes his worries about the future and begins to live in the present, appreciating the time he has now. The sincerity makes this action film a rare treat, and a remake would be fun to see.
Double Team (1997)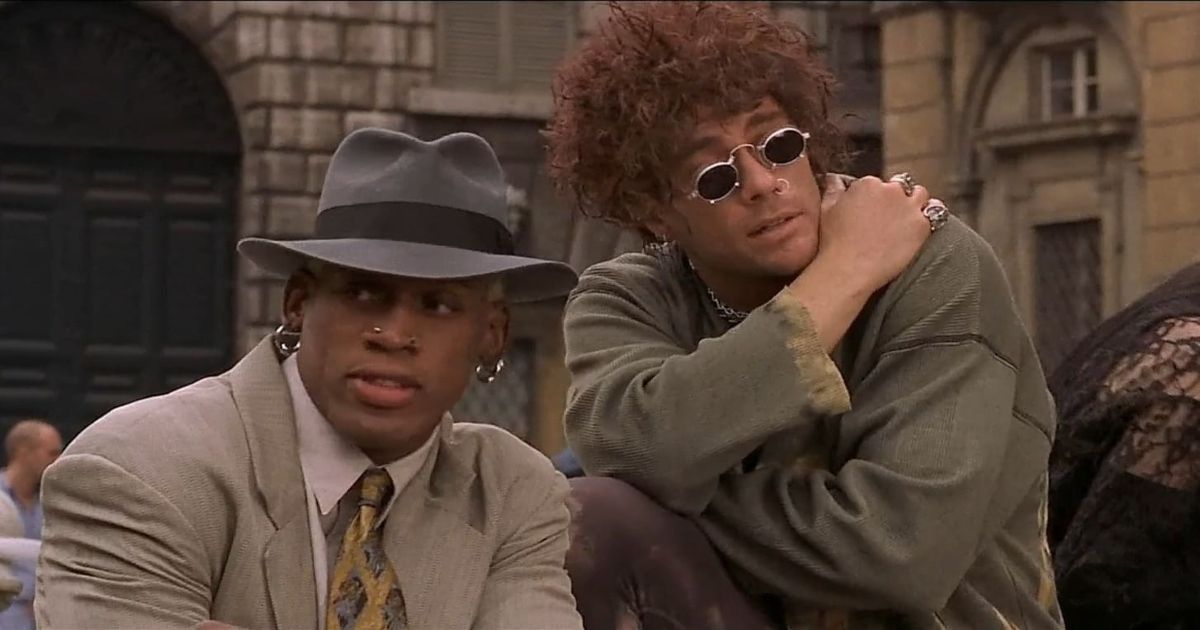 Sony Pictures Releasing
Double Team stars Jean-Claude Van Damme and Dennis Rodman in a disjointed espionage thriller. The action is well done, but the deadpan and dialogue are deader and duller than dishwater. What's even duller is the chemistry between Van Damme and Rodman.
Van Damme's character indirectly kills a terrorist's lover and child during an assassination attempt, prompting the latter to kidnap his pregnant wife.
Rodman is a colorful exhibitionist with a punk fetish who tags along without rhyme or reason. If any action film needs a reboot, it's Double Team.
'I am officially off the market': When Margot Robbie revealed she made the 'conscious' decision of not dating actors

Margot Robbie revealed her decision to not date actors because of the media scrutiny that came with a public relationship of two high-profile actors
Back in 2015, A-lister Margot Robbie made a declaration that she would not be dating any actors. The actress may have alluded to her fiance Tom Ackerley, who she married the following year in 2016. In an exclusive interview with Marie Claire, she revealed that being in a relationship as an actor herself came with its own set of challenges. She believed that dating someone who was popular would add on to the media scrutiny.
Margot Robbie opened up on why she made a conscious decision to not date actorsTalking to Marie Claire, she claimed, "I am officially off the market." She then shared the reasoning behind her decision and added, "I made a conscious decision not to date actors." She continued to explain, "But not because I hate actors. That's a nasty generalization to make, and that's not the case. People take such an interest in your love life when you have a profile, it puts a lot of stress on a relationship."
The Barbie actress continued, "So two people with profiles, I figure it's just double the amount of scrutiny, and I'd like to avoid that at all costs." This came after reports of her locking lips with Tarzan co-star Alexander Skarsgard started making rounds. It was reported that she was caught kissing the actor during the Sundance Film Festival.
Margot Robbie revealed she opted for a minimal lifestyle even after becoming an actorIn the interview, Robbie also opened up about how she was adapting to fame. She shared, "I have a normal 24-year-old life. If I were a waitress, I'd probably have the exact same lifestyle. I'd go to the same clubs I go to already, live in the same house with the same housemates, hang out with the same people."
However, Margot Robbie tied the knot with Tom Ackerley who is an English producer and actor. The duo met on the sets of 2013 movie Suite Francaise where Tom was working as an assistant director. Post marriage, both of them launched their production company LuckyChap Entertainment.
Post navigation
Monica Bellucci and Tin Burton at lunch in the restaurant in Selci Lama

For All Saints' Day, the Hollywood star from Tiferno returned to his native Umbria to enjoy a moment of relaxation and then visit his parentsOn the occasion of the All Saints' Day celebrations, the Hollywood star of Tiferno origin, Monica Bellucci, returned to her native Umbria to enjoy a moment of relaxation and to visit her father Pasquale and her mother Brunella.Flanked by her current partner Tim Burton, she went to lunch, together with about twenty old friends, at the Osteria del Musicista, which has always been her favorite restaurant, in Selci Lama.Menu dedicated to typical dishes of the area, which includes an appetizer with breadsticks lined with coppa, duck in porchetta and grilled pork livers, polenta with wild boar sauce accompanied by the very typical cappelletti in broth.To conclude, a dessert based on fried "ciaccia" with Nutella and roasted chestnuts.
Having paid the bill and greeted the restaurant owner and lifelong friend, Roberto Polchi, Monica brought home cappelletti and broth for a family dinner.
Post navigation
'Rocky' Was Quite Different In His Original Screenplay, Sylvester Stallone Claims

Sylvester Stallone took his friend's advice on a rewrite of the original screenplay to Rocky. A few tweaks later, he was on his way to major success.
In the new Netflix documentary Sly, Stallone discussed how he initially conceived of the project, which had a much harder edge. In the early version, Rocky was depicted as a "thuggish" character, inspired by Martin Scorsese's crime drama, Mean Streets.
But Stallone's perspective changed when a friend read the script and thought the boxer was too cruel for audiences to actually care about him.
Stallone recalled her crying.
"She goes, 'I hate Rocky. I hate him. He's cruel. He hits people. He beats them up.'"
Stallone took it to heart, and asked what he could do to soften the character.
"I said, 'what if you stop short of it?' Like, maybe he almost did. He could have, that's his job, but he doesn't?' 'That'd be nice,'" he added. "I said, 'What if he had a girlfriend or something?' 'Yeah, that's nice.' So I go back, start writing that: 'Girlfriend. Nice.'"
$117 million in box office later, a franchise was born.
Stallone also revealed that actor Dolph Lundgren sent him to the hospital during one fight scene in Rocky IV.
"Dolph Lundgren… he pulverized me," Stallone says in the documentary. "Later that night, my heart started to swell—which happens when the heart hits the chest—and then my blood pressure went up to 260, and they thought I was going to be talking to angels. Next thing I know, I'm in intensive care, where I'm surrounded by nuns, and I thought, 'OK, that's curtains.'"
Stallone was in the hospital for nine days following the incident, praying for "one more round."
"For the first minute of the fight, it is going to be a free-for-all," Stallone told Lundgren. The Swedish actor joked in a separate interview that all he did was "obey orders," explaining, "[Stallone] was the boss. I did what he told me."
Doctors allegedly told Stallone that he received a blow to the ribs that made his heart rattle around in his ribcage, a condition typically seen in head-on collisions. "I did hit a bus, of sorts," Stallone joked.
Post navigation