10 Long-Forgotten Action TV Shows That Didn't Last Very Long
While popular genres of television such as drama, comedy, and animation have always done well in the ratings, action is a genre of TV that has always struggled. Though shows like 24 were given a chance to shine in the early 2000s, and had lengthy runs, others haven't been so lucky over the years.
Expensive to produce, action shows mainly have the problem of trying to cram too much into a limited amount of time. You have to get in all the plots, sub-plots, and explosions into a one-hour time slot (with commercials), leading to an overall depletion of quality. As such, this can lead to many viewers not giving a series enough of a chance to succeed before tuning out, and some fan favorites being canceled. Though the advent of streaming has changed the course of the action series in recent years, here are 10 shows that fell victim to broadcast television, and didn't last very long.
Drive (2007)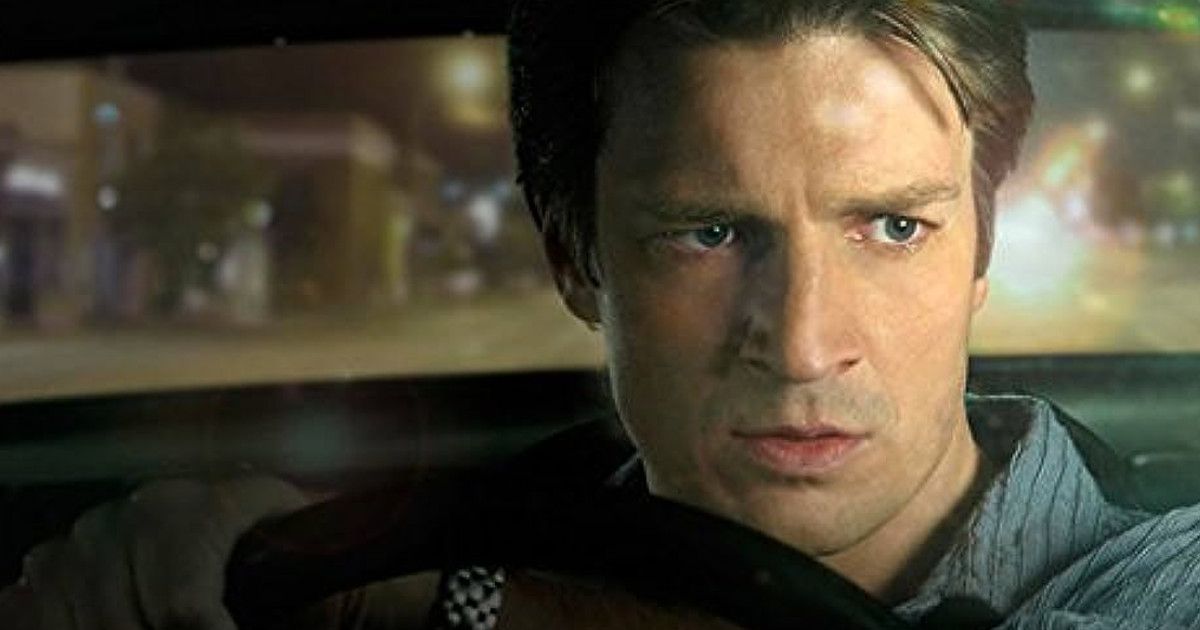 20th Century Fox Television
Hoping to capitalize on the success of the Fast and the Furious franchise, Fox began airing Drive in 2007. The show starred Nathan Fillion as Alex Tully, a man searching for his missing wife, while at the same time participating in an illegal, cross-country road race run by a shadowy organization.
Drive only aired for four episodes before it was given the ax at Fox, with a remaining two episodes that were broadcast on Fox on Demand. Though short-lived, it has the distinction of having the first television episode to ever participate in a live Twitter session, meaning that while the episode was airing on Fox, creators and stars took to the social media platform to tweet with fans about what they were watching on their TVs.
Related: Superman: Legacy: These Roles Prove Nathan Fillion Is the Perfect Guy Gardner
Chosen (2013-2014)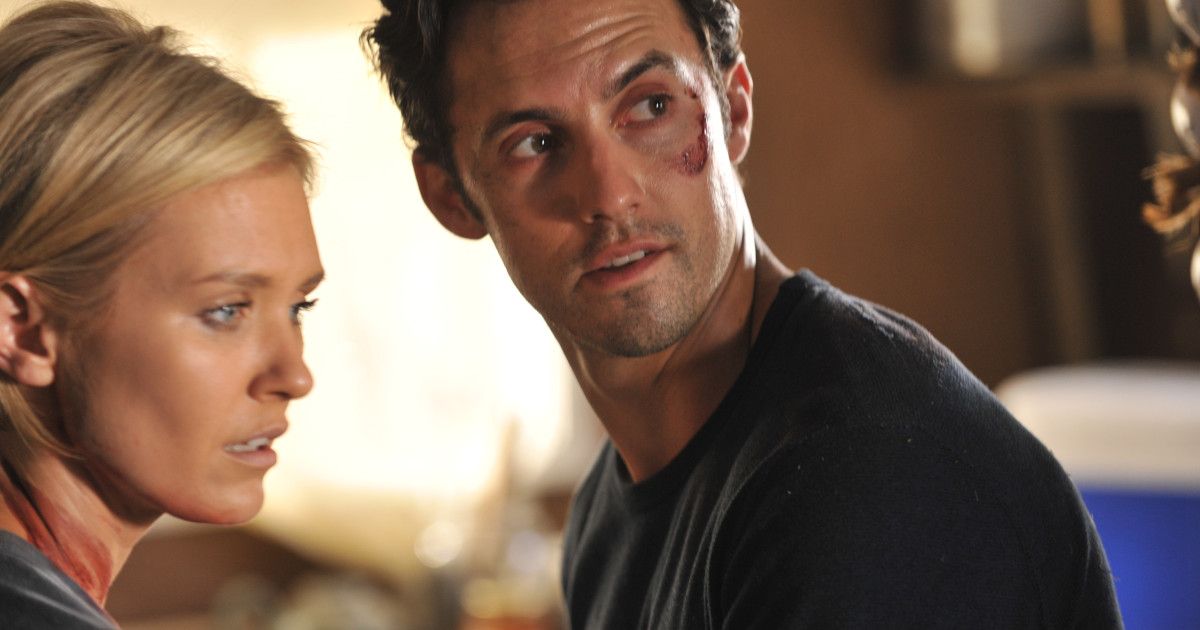 Sony Pictures Television
Fresh off his role as Peter Petrelli in the hit show, Heroes, Milo Ventimiglia starred in Chosen, a show you probably didn't know existed since it aired on the streaming platform, Crackle. Despite its small audience, the show did last for 18 episodes, and had a Chinese remake premiere on Netflix in 2018.
Chosen focused on Ventimiglia's character, Ian Mitchell, a divorced dad and lawyer who receives a strange box with a gun and a picture inside of it. He soon finds himself wrapped up in a twisted game organized by The Watchers, along with another man, Jacob, portrayed by One Tree Hill heartthrob Chad Michael Murray. We suspect this one would have done a little better if it were on broadcast television, but if streaming platforms never experimented with original content, we might not be where we are today.
Detroit 1-8-7 (2010-2011)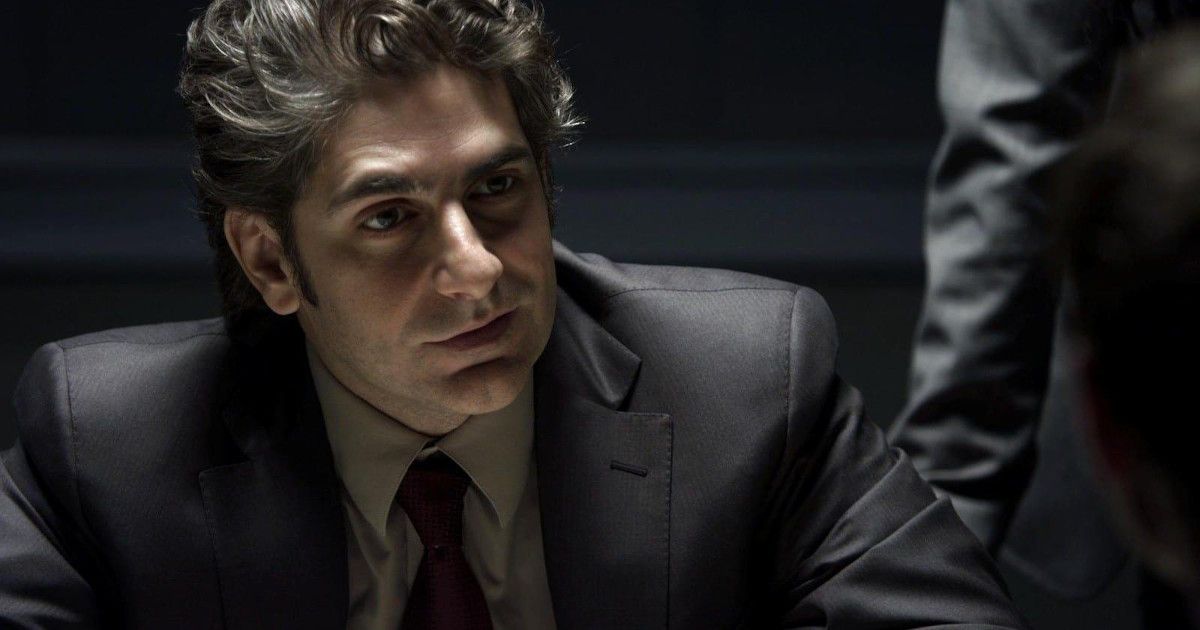 Mandeville Films
Featuring an ensemble cast that included Sopranos star, Michael Imperioli, Detroit 1-8-7 was a police procedural action show that aired on ABC for 18 episodes. While some may have called it the best police series on ABC since NYPD Blue, the show saw a steady decline in ratings from its premiere, which ultimately led to its cancelation.
Though it was barely a blip on the television radar, Detroit 1-8-7 received several accolades, nominated for Favorite New Drama at the People's Choice Awards, Outstanding Drama Series at the NAACP Image Awards, and it also received nominations at the Golden Reel Awards.
Street Hawk (1985)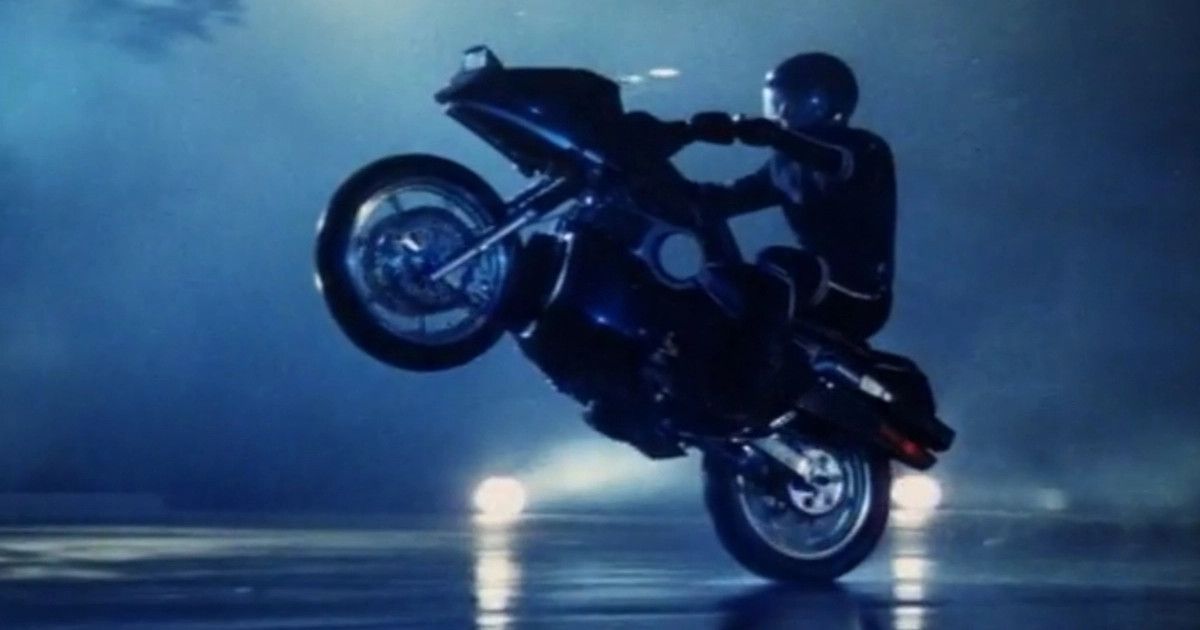 Universal Television
With the success of Knight Rider in the early 80s, television executives were clamoring for more shows with souped-up vehicles that could fight crime. Enter Street Hawk, a television series about an ex-cop recruited by a government organization to fight urban crime while riding an all-terrain motorcycle that could reach speeds of up to 300 mph, and shoot rockets.
Though an action show at heart, Street Hawk could have been considered a superhero back in the day, as the main character, Jesse Mach, was a public relations officer for the cops by day, and a vigilante crime fighter by night. For whatever reason, though, the series just didn't catch on with the viewing public, and was canceled after just 14 episodes. In 2010, it was released to DVD from Shout! Factory, and is still available to purchase should you need a burst of nostalgia.
Dollhouse (2009-2010)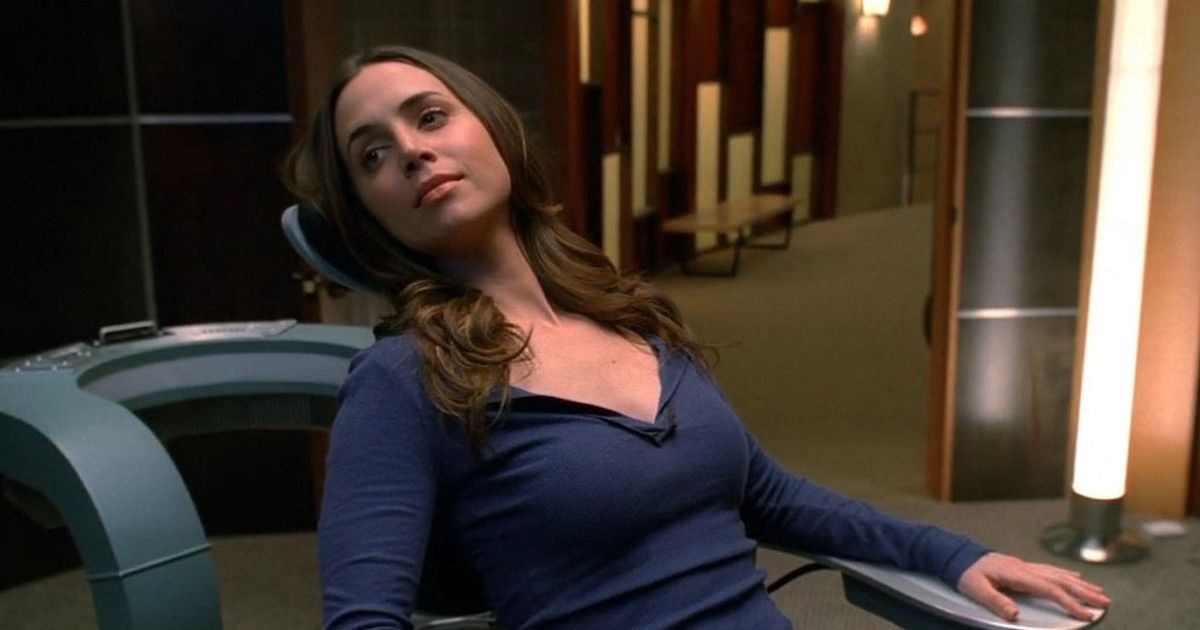 20th Century Fox Television
After starring in the supernatural drama, Tru Calling, Eliza Dushku kind of floundered around Hollywood for a bit before her old buddy Joss Whedon cast her as the lead in Dollhouse. Hoping to recreate the success of Buffy the Vampire Slayer, and its spinoff, Angel, Whedon and company had high hopes for this series, which didn't pan out.
While the initial premise was intriguing with its themes of gender roles and female autonomy, Dollhouse just couldn't live up to expectations, and featured convoluted plots and a main character whose memory was wiped almost every episode, so a new personality could be installed, thus making it hard for audiences to connect with her. Though the first season featured low ratings, Fox had been there before and gave it a chance to shine in its second season. Sadly, Dollhouse just didn't catch on and was axed after just 26 episodes.
Birds of Prey (2002-2003)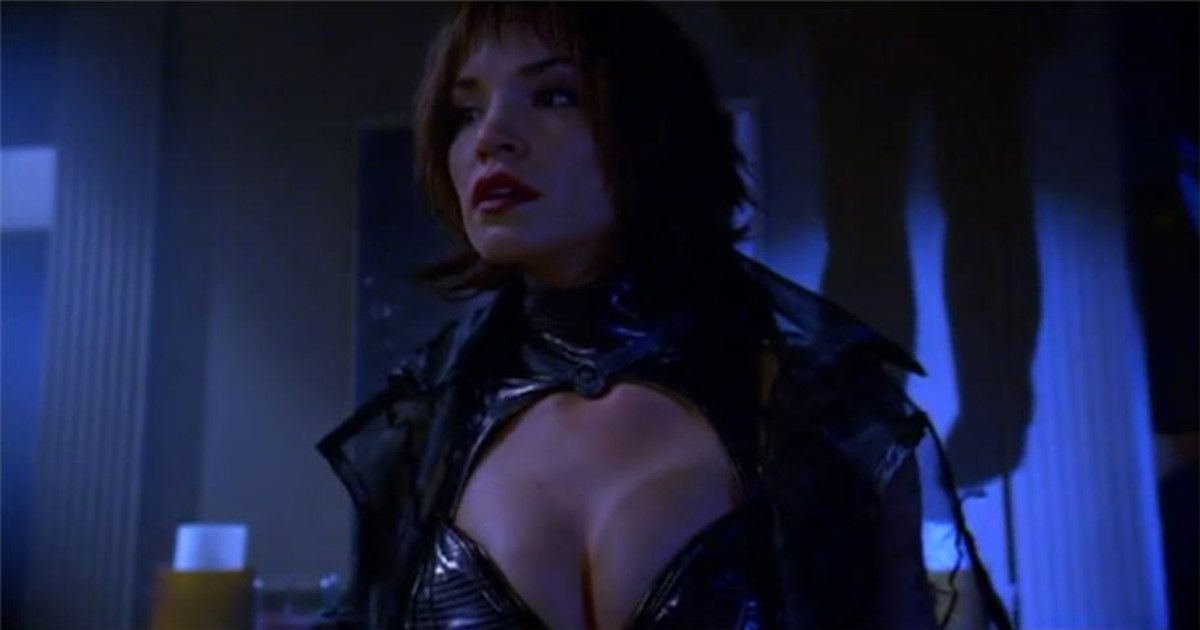 Warner Bros. Television
Long before the Arrowverse took hold on The CW, television viewers were treated to Birds of Prey on The WB in 2002. It had all the makings of a hit superhero show, and featured a Gotham City abandoned by Batman, with Huntress, Batgirl, and Dinah Redmond left to pick up the pieces.
Though it also featured other popular characters from DC Comics such as Harley Quinn, and Alfred Pennyworth, Birds of Prey just couldn't land the viewership it needed to survive. Despite the action, drama, and familiar setting, it was canceled after only 13 episodes after a decline in ratings. Perhaps ahead of its time, the series can still be found on DVD, and the character of Helena Kyle did appear in the Arrowverse crossover event, Crisis on Infinite Earths.
Related: Stephen Amell Thinks DC Fans Should Be Thankful for the Arrowverse
Knight Rider (2008-2009)

Universal Media Studios
With the trend of trying to take old things and make them new again, NBC hoped to succeed with its revival of Knight Rider in 2008, following a highly rated television movie. Starring Justin Bruening as the estranged son of Michael Knight, the show paid homage to the original in several ways, with Val Kilmer voicing KITT this time around.
While the TV movie had some legs to it, the series itself just couldn't find its footing. Many complained that it focused too much on the gadgets rather than relying on actual plot, and what plot it did have deviated from what made the original so unique. With KITT becoming part Transformer, a romantic sub-plot that went nowhere, and poorly written scripts, Knight Rider was hauled off to the scrap heap after 17 episodes.
Airwolf (1984-1987)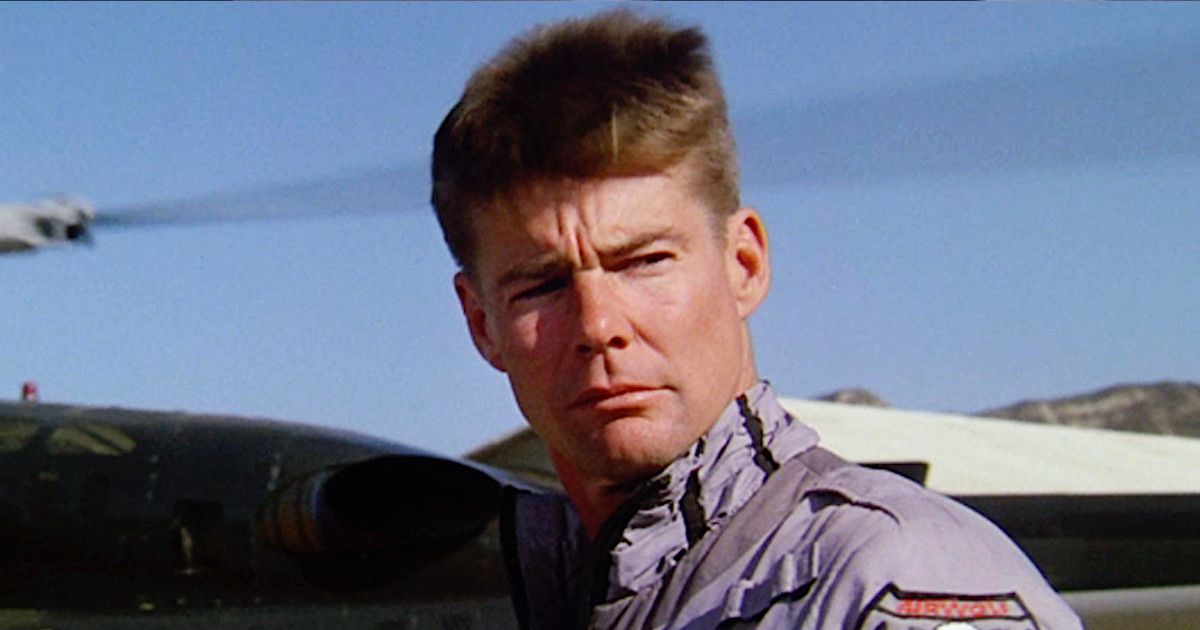 Universal Television
Premiering during the height of the reawakened Cold War between the Soviet Union and America, Airwolf aired on CBS in the mid-80s, and featured a supersonic helicopter piloted by Jan-Michael Vincent.
With tales of espionage, war veterans, chemical weapons, and foreign spies, Airwolf had all the hallmarks of a good action series for the time, including a shadowy leader of a CIA-type organization who wore an eye patch. What's not to love about that? Though it had a nice run of 79 episodes between '84 and '87, it was ultimately canceled after three seasons. A fourth season was picked up by the USA Network, and was completely recast, which undoubtedly led to the final downfall of the show.
The Young Indiana Jones Chronicles (1992-1993)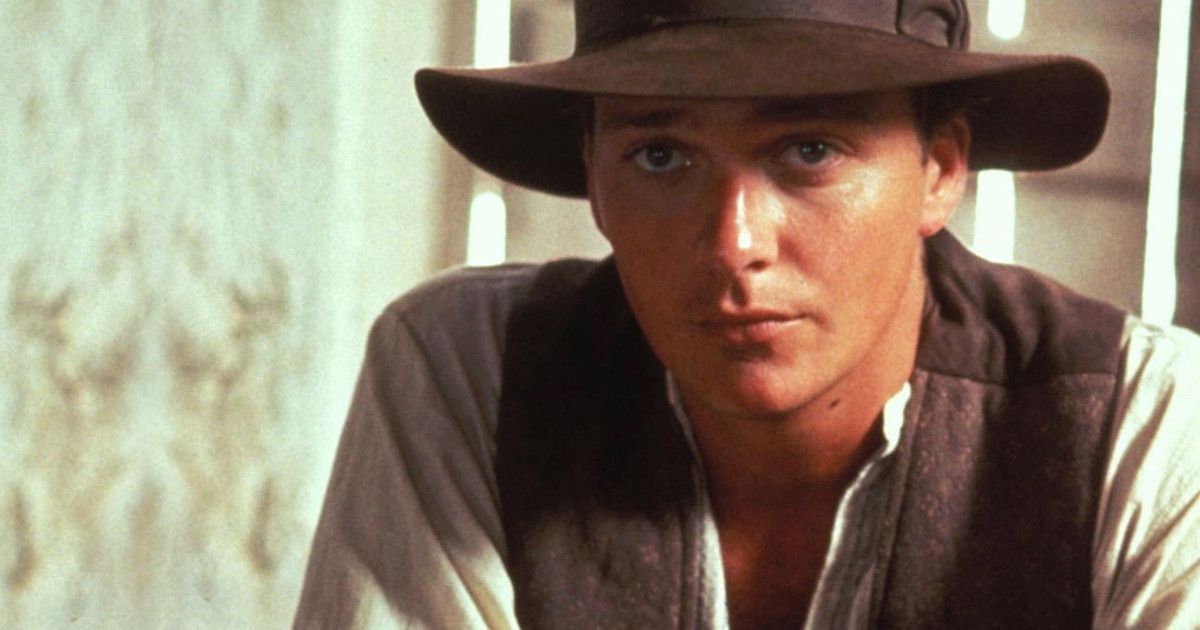 Paramount Television
Created and executive produced by George Lucas for ABC, The Young Indiana Jones Chronicles featured everyone's favorite archeologist in kid form, portrayed by both Corey Carrier, and Sean Patrick Flanery.
Designed as more of a series to educate kids about the wonders of history, episodes featured a young Indiana Jones interacting with such historical figures as Leo Tolstoy, Al Capone, John Ford, and Theodore Roosevelt. Though Harrison Ford did appear as an elder Indy in one episode, all the other ones were bookended by George Hall, who portrayed Indiana Jones reminiscing about his younger days. With shooting taking place in such locations as Egypt, India, and China, the budget became too astronomical for the network to handle, and thanks to low ratings, they couldn't justify the costs any longer, thus The Young Indiana Jones Chronicles was canceled after 28 episodes. Despite this, four made-for-television movies were produced between '94 and '96.
Space: Above and Beyond (1995-1996)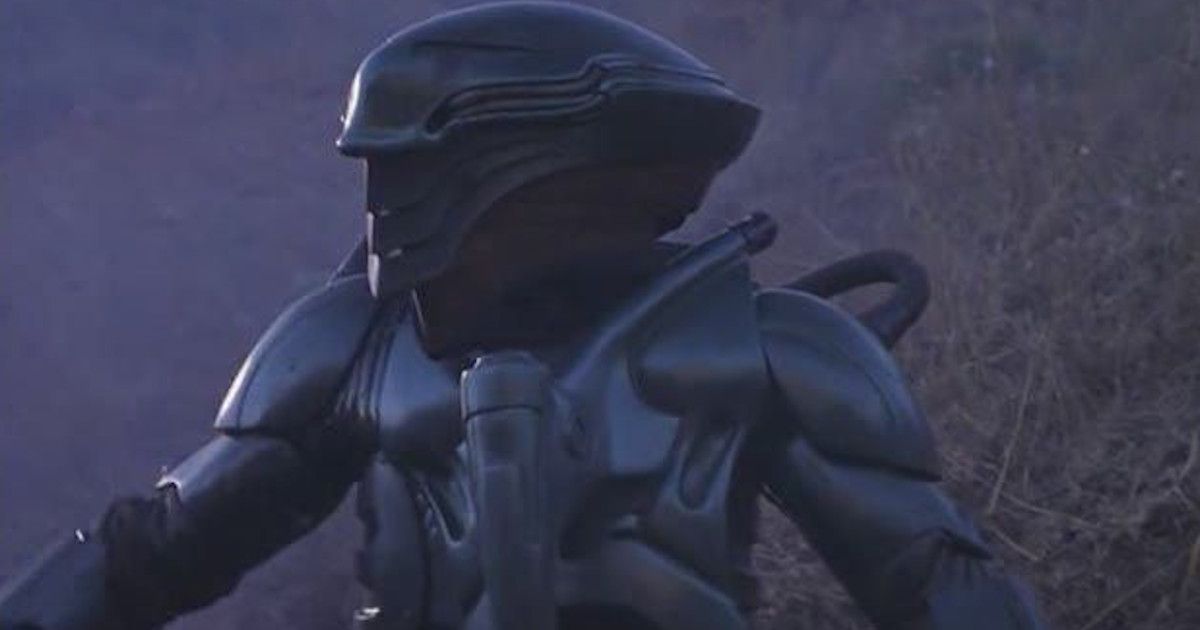 20th Century Fox Television
Hoping to fill the void left by the departure of Star Trek: The Next Generation, Fox turned to Glen Morgan and James Wong of The X-Files to create a new, space-themed series. The result was Space: Above and Beyond, which hit the airwaves on September 24th, 1995.
Taking place in the not-too-distant future of 2063, the series focused on the Wildcats, a faction of the United States Marine Corps 58th Squadron of the Space Aviator Cavalry. Stationed aboard the USS Saratoga some 16 light years away, they do battle with the evil Chigs, a race of bipedal, humanoid aliens. Though it was initially planned for five seasons, Space: Above and Beyond did poorly in the ratings, and was canceled by Fox after a 23-episode first season.
'I am officially off the market': When Margot Robbie revealed she made the 'conscious' decision of not dating actors

Margot Robbie revealed her decision to not date actors because of the media scrutiny that came with a public relationship of two high-profile actors
Back in 2015, A-lister Margot Robbie made a declaration that she would not be dating any actors. The actress may have alluded to her fiance Tom Ackerley, who she married the following year in 2016. In an exclusive interview with Marie Claire, she revealed that being in a relationship as an actor herself came with its own set of challenges. She believed that dating someone who was popular would add on to the media scrutiny.
Margot Robbie opened up on why she made a conscious decision to not date actorsTalking to Marie Claire, she claimed, "I am officially off the market." She then shared the reasoning behind her decision and added, "I made a conscious decision not to date actors." She continued to explain, "But not because I hate actors. That's a nasty generalization to make, and that's not the case. People take such an interest in your love life when you have a profile, it puts a lot of stress on a relationship."
The Barbie actress continued, "So two people with profiles, I figure it's just double the amount of scrutiny, and I'd like to avoid that at all costs." This came after reports of her locking lips with Tarzan co-star Alexander Skarsgard started making rounds. It was reported that she was caught kissing the actor during the Sundance Film Festival.
Margot Robbie revealed she opted for a minimal lifestyle even after becoming an actorIn the interview, Robbie also opened up about how she was adapting to fame. She shared, "I have a normal 24-year-old life. If I were a waitress, I'd probably have the exact same lifestyle. I'd go to the same clubs I go to already, live in the same house with the same housemates, hang out with the same people."
However, Margot Robbie tied the knot with Tom Ackerley who is an English producer and actor. The duo met on the sets of 2013 movie Suite Francaise where Tom was working as an assistant director. Post marriage, both of them launched their production company LuckyChap Entertainment.
Post navigation
Monica Bellucci and Tin Burton at lunch in the restaurant in Selci Lama

For All Saints' Day, the Hollywood star from Tiferno returned to his native Umbria to enjoy a moment of relaxation and then visit his parentsOn the occasion of the All Saints' Day celebrations, the Hollywood star of Tiferno origin, Monica Bellucci, returned to her native Umbria to enjoy a moment of relaxation and to visit her father Pasquale and her mother Brunella.Flanked by her current partner Tim Burton, she went to lunch, together with about twenty old friends, at the Osteria del Musicista, which has always been her favorite restaurant, in Selci Lama.Menu dedicated to typical dishes of the area, which includes an appetizer with breadsticks lined with coppa, duck in porchetta and grilled pork livers, polenta with wild boar sauce accompanied by the very typical cappelletti in broth.To conclude, a dessert based on fried "ciaccia" with Nutella and roasted chestnuts.
Having paid the bill and greeted the restaurant owner and lifelong friend, Roberto Polchi, Monica brought home cappelletti and broth for a family dinner.
Post navigation
'Rocky' Was Quite Different In His Original Screenplay, Sylvester Stallone Claims

Sylvester Stallone took his friend's advice on a rewrite of the original screenplay to Rocky. A few tweaks later, he was on his way to major success.
In the new Netflix documentary Sly, Stallone discussed how he initially conceived of the project, which had a much harder edge. In the early version, Rocky was depicted as a "thuggish" character, inspired by Martin Scorsese's crime drama, Mean Streets.
But Stallone's perspective changed when a friend read the script and thought the boxer was too cruel for audiences to actually care about him.
Stallone recalled her crying.
"She goes, 'I hate Rocky. I hate him. He's cruel. He hits people. He beats them up.'"
Stallone took it to heart, and asked what he could do to soften the character.
"I said, 'what if you stop short of it?' Like, maybe he almost did. He could have, that's his job, but he doesn't?' 'That'd be nice,'" he added. "I said, 'What if he had a girlfriend or something?' 'Yeah, that's nice.' So I go back, start writing that: 'Girlfriend. Nice.'"
$117 million in box office later, a franchise was born.
Stallone also revealed that actor Dolph Lundgren sent him to the hospital during one fight scene in Rocky IV.
"Dolph Lundgren… he pulverized me," Stallone says in the documentary. "Later that night, my heart started to swell—which happens when the heart hits the chest—and then my blood pressure went up to 260, and they thought I was going to be talking to angels. Next thing I know, I'm in intensive care, where I'm surrounded by nuns, and I thought, 'OK, that's curtains.'"
Stallone was in the hospital for nine days following the incident, praying for "one more round."
"For the first minute of the fight, it is going to be a free-for-all," Stallone told Lundgren. The Swedish actor joked in a separate interview that all he did was "obey orders," explaining, "[Stallone] was the boss. I did what he told me."
Doctors allegedly told Stallone that he received a blow to the ribs that made his heart rattle around in his ribcage, a condition typically seen in head-on collisions. "I did hit a bus, of sorts," Stallone joked.
Post navigation