The 10 Best One-Take Action Movie Sequences, Ranked
Long takes have always been a prevalent part of movies from as far back as we can remember. But it feels like more and more movies of this day and age are trying to incorporate long takes in as many forms as possible. For those who aren't as keyed into the phrase "long take" as others, what we mean by a "long take" is simply a continuous shot. Not all scenes are actually one-take, however, and in fact, are numerous scenes expertly stitched together to make it look like the scene was shot in one take.
Some of the best long takes in history come from action movies. The use of a long take, accentuates the action, and allows audiences to feel fully immersed in the scene and the movie. So, with that, here are the best action scenes shot in one take.
10 The Villainess (2017) – Opening Bloodbath
Next Entertainment World
The Villainess is one of the most underrated martial arts movies of all time. It's chock-full of jaw-dropping action and boasts a pretty compelling story as well. The opening sequence of The Villainess is an impeccable set piece that deserves so much more attention. In a very Hardcore Henry-esque opening; The Villainess throws audiences right into the action.
The main character mows through rooms, hallways, and floors full of bad guys, with her pistol, knives, fists, and whatever she can get a hold of. This opening is relentless and required viewing.
Related: 30 Best Action Movies of All Time, Ranked
9 Kingsman: The Secret Service (2014) – Church Massacre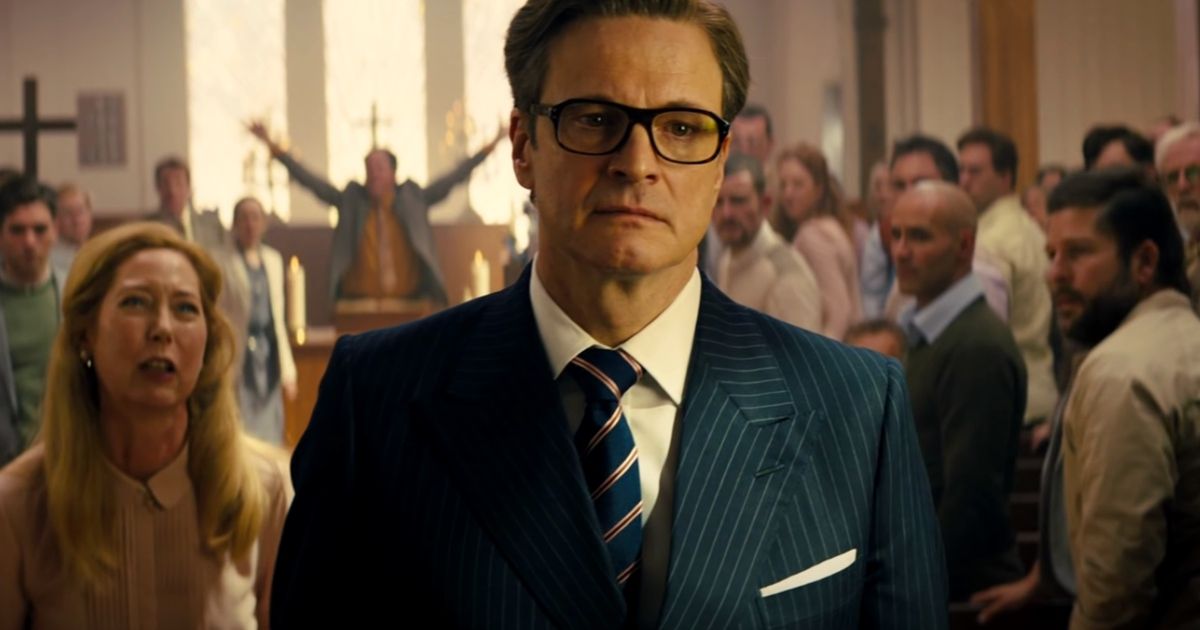 20th Century Fox
The church massacre in the first Kingsman is a brutal, jaw-dropping, and adrenaline fueled scene. However, it isn't exactly a long take. By this, this scene is in fact compiled of thousands of shots stitched together to make a seamless long-take action scene. As fantastic as this scene is, this is perhaps its only downfall on a list centered around long takes.
The scene sees Harry (Colin Firth) triggered by a sonic frequency that forces those affected by it to go in a fit of rage, shoot, butcher, impale, explode, electrocute, and beat a church full of churchgoers to death. At one point, he skewers three churchgoers together like a kebab. The scene is incredibly fast-paced, brutal, and endlessly rewatchable. On top of that, the scene is set to Lynyrd Skynyrd's "Free Bird", which accentuates and elevates this scene entirely.
8 Guardians of the Galaxy Vol. 3 (2023) – The Guardians Hallway Massacre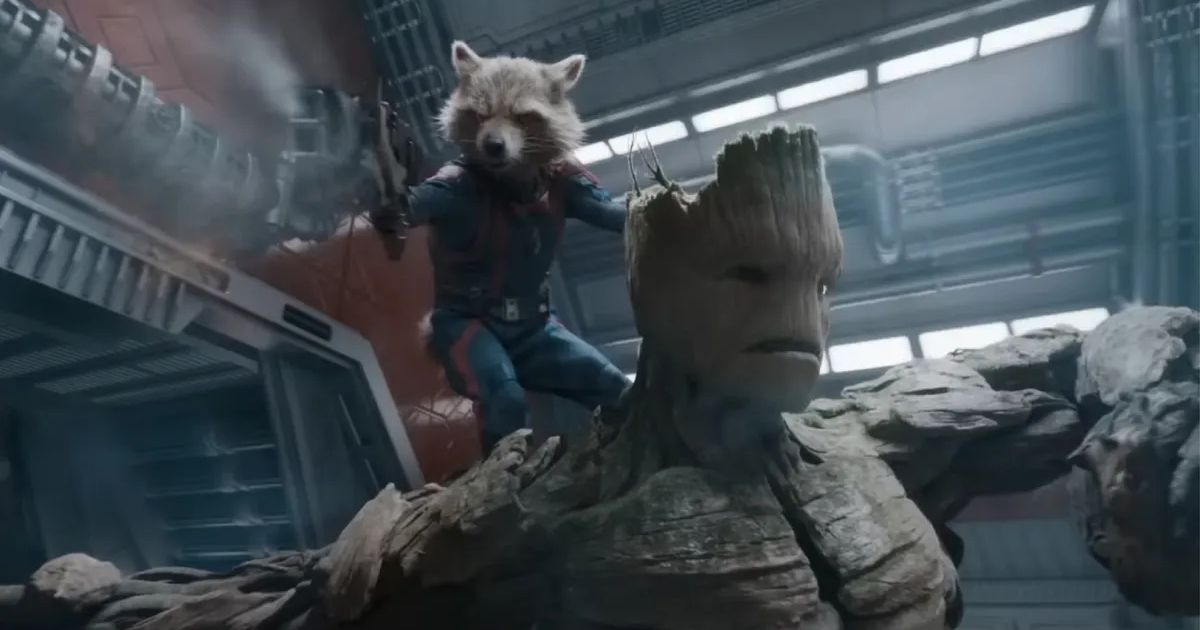 Marvel Studios
The Guardians of the Galaxy have had many fantastic moments in the MCU, but easily their best is their rampage through the High Evolutionary's goons and horrifically modified animals, all the in confines of the most common long-take action movie trope, a hallway.
The scene shows all the Guardians at their best. Showcasing their own unique abilities, all while teaming up to perform impeccable co-op moves. Groot (Vin Diesel) launches vines at his enemies, while Mantis (Pom Klementieff) launches bad guys into these vines, clothes lining them, killing them on impact. Likewise, Rocket (Bradley Cooper) charges along Groot's extended arm, gleefully blasting away his enemies. This scene is adrenaline-fueled and surprisingly brutal. To top off this scene's praise, the Guardians' hallway massacre had to be set to an electrifying, blood-pumping, and inspiring song, and that song was the Beastie Boys' classic, "No Sleep Till Brooklyn".
7 The Protector (2005) – Restaurant Brawl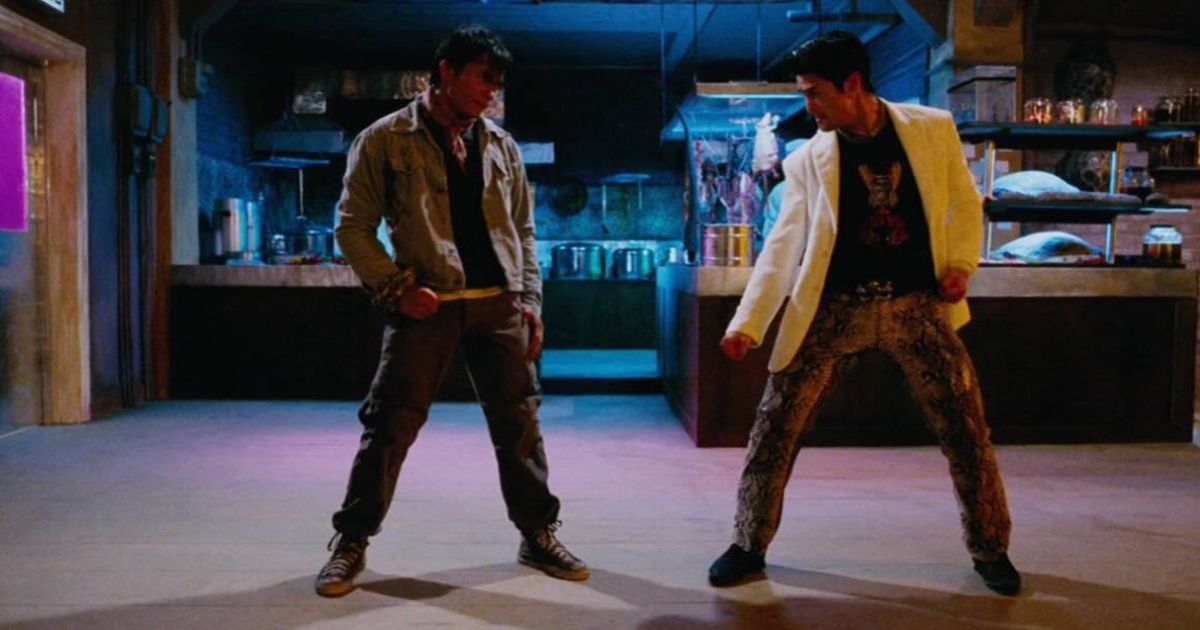 Sahamongkol Film International
One of the first to ever incorporate a long take in action movies, is the incredibly underrated martial arts classic, The Protector. The movie is full of stunning displays of martial arts, especially with the martial arts legend Tony Jaa being at the center of the film. But no scene is more adrenaline-fueled, dynamic, or as stunning as Tony Jaa's rampage through a multistory restaurant.
Kicking down the door, the camera follows Tony Jaa's character, Kham, as he relentlessly beats his foes to a pulp. Jaa incorporates his brutal Muay Thai martial arts style, and even throws a couple bad guys off balconies for good measure. The scene lasts for a total of four minutes, with no hidden cuts, as Kham climbs an infinite amount of stairs, eliminating floors full of enemies in the process. We are as exhausted as Jaa by the end of it.
6 Atomic Blonde (2017) – Stairway Brawl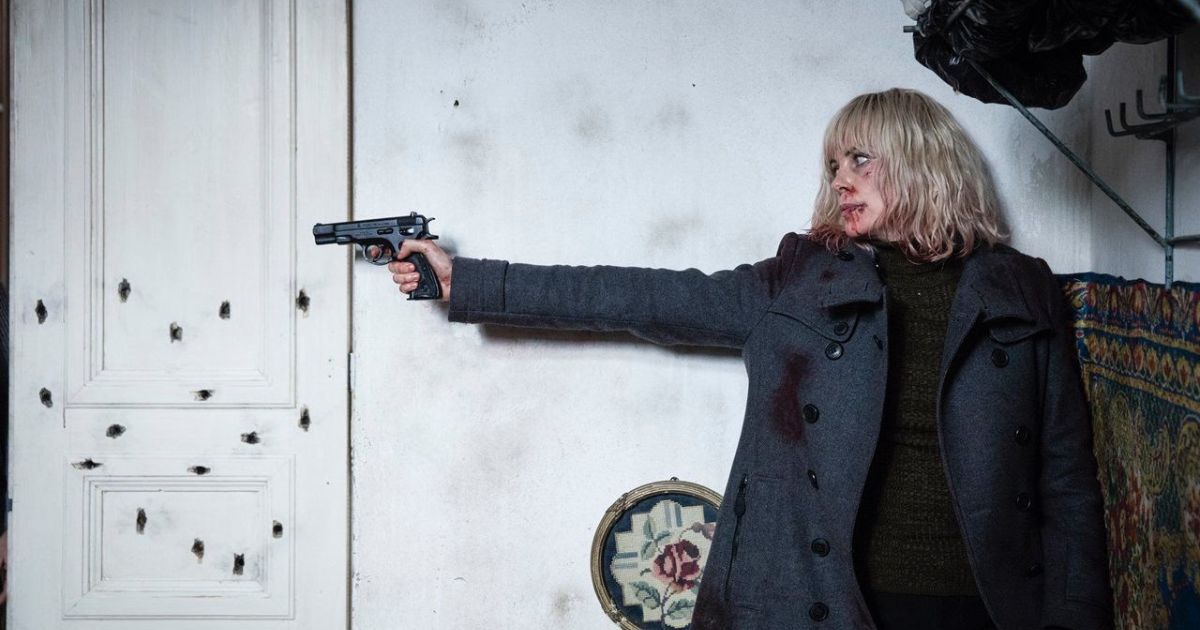 Focus Features
This whopping 10-minute long scene is easily one of the best to ever do it. It's violent, realistic, expertly shot, and of course, exhausting. Lorraine Broughton (Charlize Theron) doesn't actually kill or battle that many enemies, and what sets this scene apart from the rest, is seeing Lorraine grow tired and exhausted. She sits down to catch her breath, and her punches and reflexes become slower and slower as the fight goes on. The choreography is brutal, as Lorraine sends her attackers, and at times, herself flying down staircases.
On top of this, Theron did this entire scene herself, performing all the stunts and choreography all on her own. Something we always admire and appreciate.
5 Mission: Impossible – Fallout (2018) – Halo Jump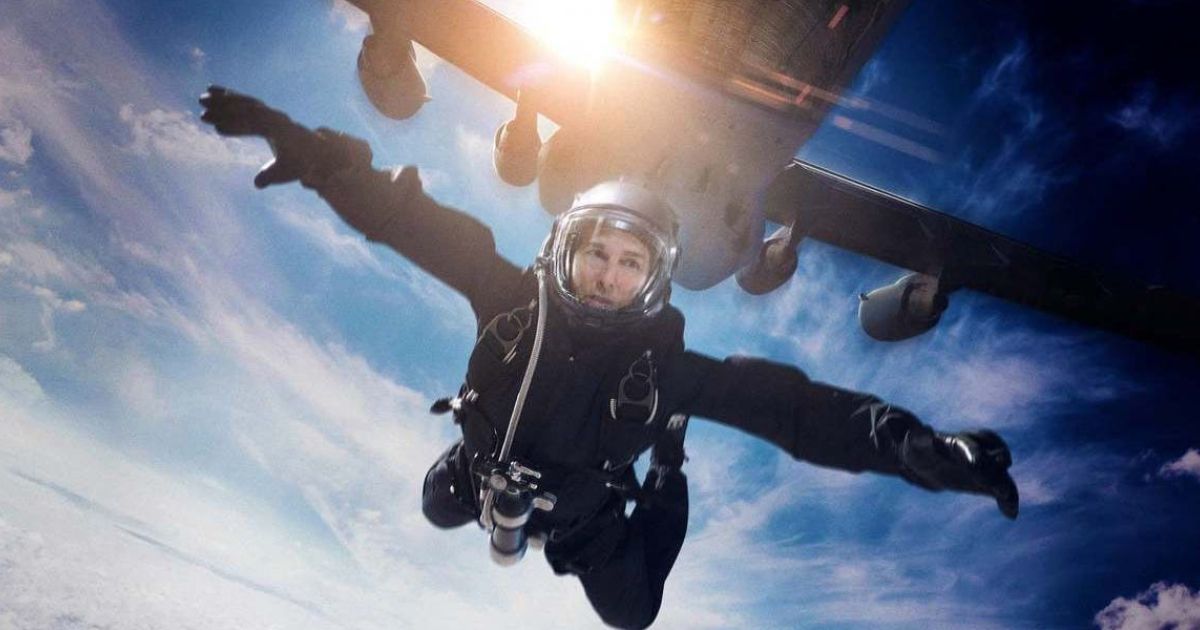 Paramount Pictures
Mission: Impossible – Fallout is one of the greatest action movies ever made. It's full of some of the most jaw-dropping stunts and action sequences in the genre's history. Ethan Hunt's (Tom Cruise) helicopter chase was exhilarating, but by far, the most incredible comes early on in the film, when Ethan and August Walker (Henry Cavill) jump 25,000 feet out of a plane. For context, the typical height for skydiving is around 3-15,000 feet. Anything above that requires the use of an oxygen mask.
This stunt is crazy and intense in itself. However, to make matters even more nuts, the entire scene is shot in one take, and it's of course, Tom Cruise performing all the stunts himself, resulting in one of the most, if not the most impressive stunt in movie history.
4 John Wick: Chapter 4 (2023) – Dragon's Breath Shotgun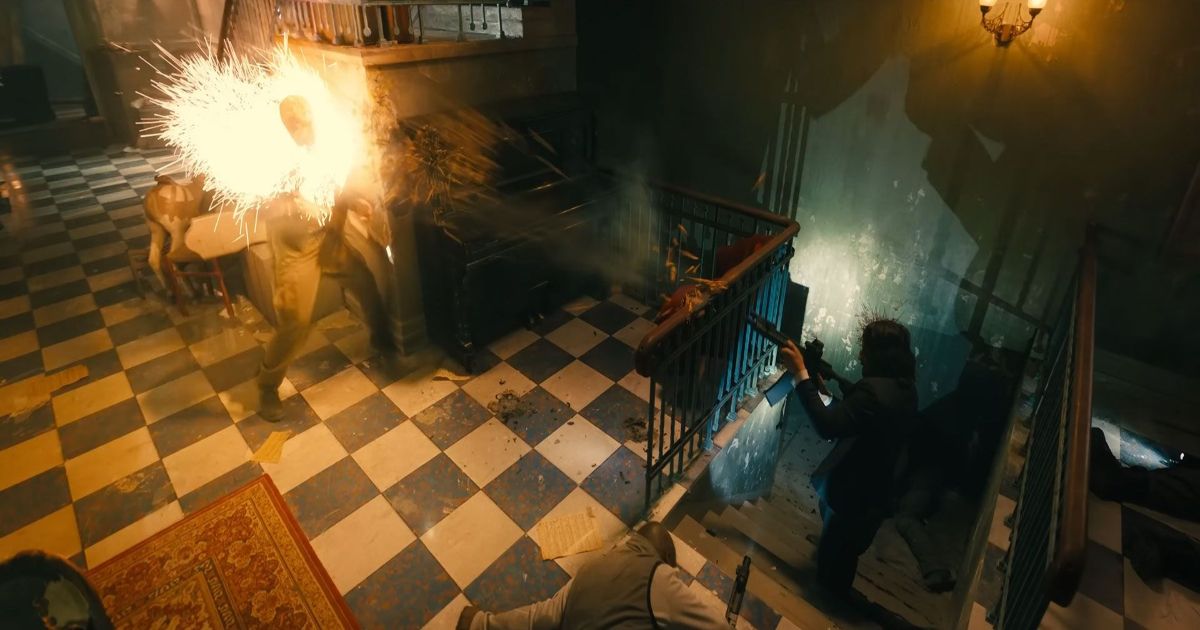 Lionsgate
John Wick: Chapter 4 was a showcase of jaw-dropping action. Each scene was expertly crafted and resulted in many of the most incredible action scenes in history. However, the best scene of the movie goes to the stunning Dragon's Breath Shotgun. Not only is this the best action scene in the movie, but perhaps one of the best action scenes, and long takes in cinematic history.
Captured like a top-down video game, audiences follow John Wick (Keanu Reeves) as he blasts through dozens of hitmen with a Dragon's Breath Shotgun in an abandoned building. This shotgun gets its name, because it spews out incendiary (fire) rounds, which ignites Wick's enemies. It makes for many brutal and creative deaths, as well as allowing for some awesome visuals to top the scene off.
Related: 10 Moments Where Characters Went Beast Mode, Ranked
3 Hard Boiled (1992) – Hospital Shootout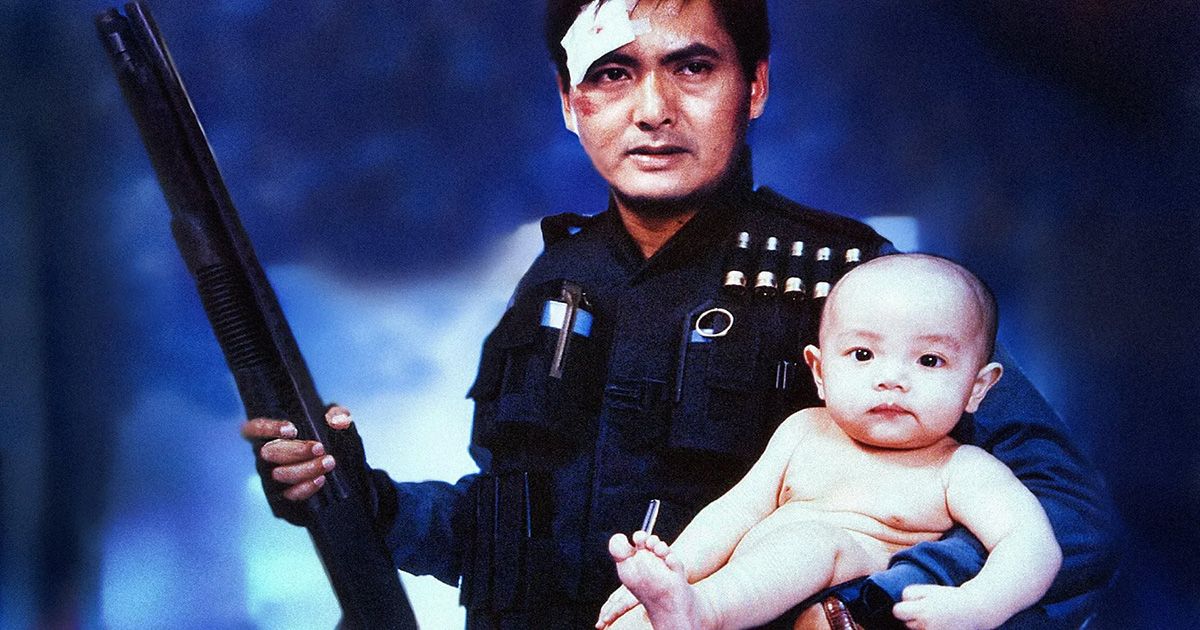 Golden Princess Film Production
John Woo is one of the best action movie directors of all time. Movies like Hard Target, Face/Off, A Better Tomorrow, and The Killer are among his best, and many of these are regarded as some of the best action movies of all time. However, no film of his quite compares to the over-the-top, gun-toting mayhem of the movie Hard Boiled. Hard Boiled cements itself among the best, with one scene alone, the epic, hospital shootout.
The scene, shot in one continuous take, is explosive. Bullets fly from every corner of the scene, debris shoots into the air every second, and explosions are just everywhere. Chow Yun-Fat's Tequila Yuen charges through a hospital, shotgun in arm, unloading an insurmountable amount of rounds into the walls and his enemies. The scene is incredibly fast and will more than likely take your breath away. In short, it's four minutes of mayhem.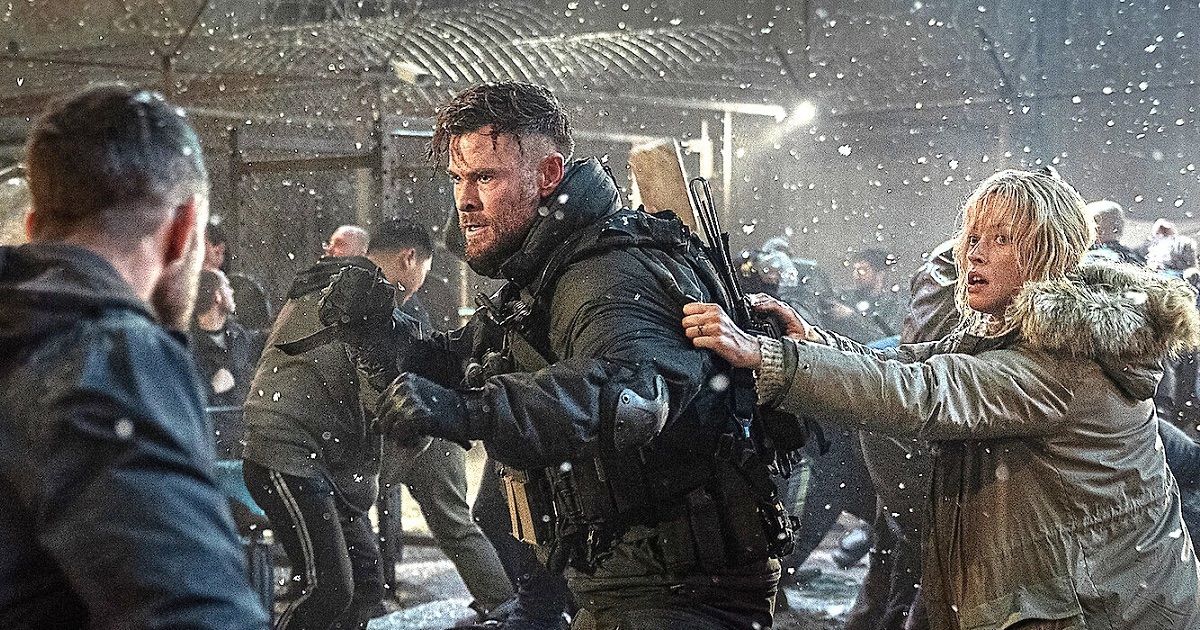 Netflix
We can't include a list of the best action movie long takes without talking about the Extraction movies. The 10-minute-long scene from the first blew our minds. It was jam-packed full of awesome choreography, impressive stunts, and expert camerawork. However, the 20-minute scene from 2023's Extraction 2 blew the long take from the first out of the water.
For a solid 20 minutes, we follow Tyler Rake (Chris Hemsworth) as he must extract his target from a prison riot, which quickly gets out of hand. After shooting numerous prisoners and pummeling prison guards with his fists while it's on fire, we follow Tyler through an explosive car chase. From there, we see Tyler and the crew hop onto a train before it becomes ambushed by heavily-armored goons. This scene will take your breath away for a full 20 minutes.
1 Oldboy (2003) – Hallway Fight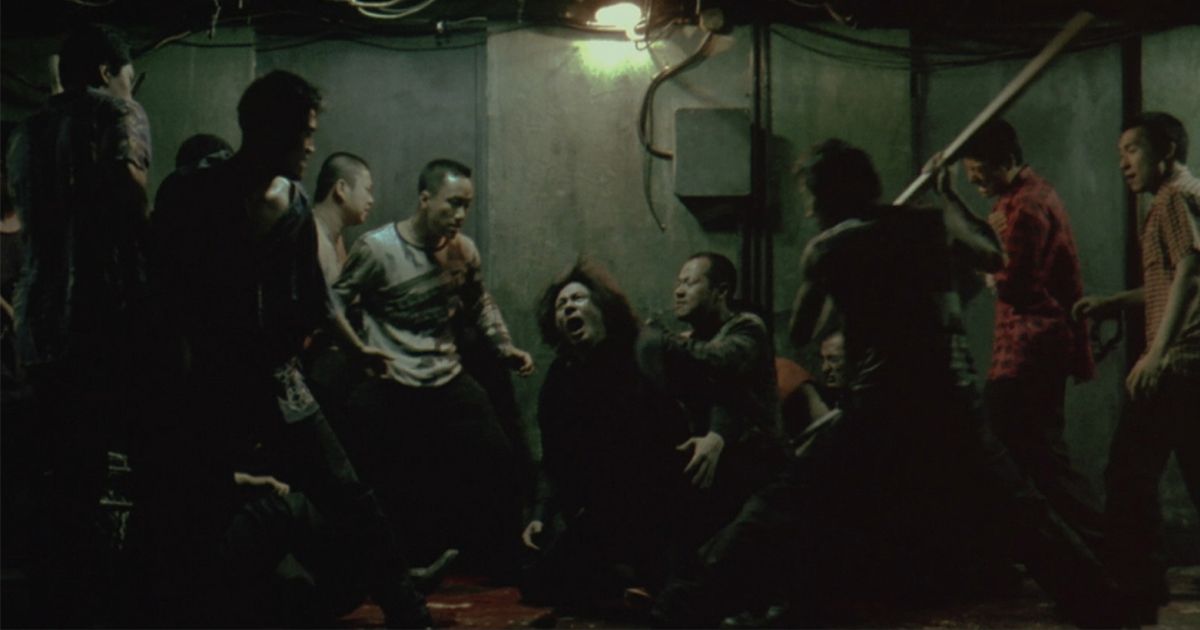 Show East
There is no long take more iconic than the one from 2003's Oldboy. In hindsight, it's a very simple scene with no flashy martial arts or stunt work. However, it's this lack of impressive martial arts that makes the scene feel so real and visceral. Not to mention, the stunning cinematography on show.
During the scene, Dae-Su Oh (Choi Min Sik) walks into a hallway packed full of bad guys trying to kill him. It isn't long before the camera takes a side profile of the hallway, as Dae-Su Oh's rampage commences. He kicks, punches, beats, and slashes at his aggressors, and no matter how tired he gets or how many knives are plunged in his back, he always gets back up. In short, this scene is a masterpiece
'I am officially off the market': When Margot Robbie revealed she made the 'conscious' decision of not dating actors

Margot Robbie revealed her decision to not date actors because of the media scrutiny that came with a public relationship of two high-profile actors
Back in 2015, A-lister Margot Robbie made a declaration that she would not be dating any actors. The actress may have alluded to her fiance Tom Ackerley, who she married the following year in 2016. In an exclusive interview with Marie Claire, she revealed that being in a relationship as an actor herself came with its own set of challenges. She believed that dating someone who was popular would add on to the media scrutiny.
Margot Robbie opened up on why she made a conscious decision to not date actorsTalking to Marie Claire, she claimed, "I am officially off the market." She then shared the reasoning behind her decision and added, "I made a conscious decision not to date actors." She continued to explain, "But not because I hate actors. That's a nasty generalization to make, and that's not the case. People take such an interest in your love life when you have a profile, it puts a lot of stress on a relationship."
The Barbie actress continued, "So two people with profiles, I figure it's just double the amount of scrutiny, and I'd like to avoid that at all costs." This came after reports of her locking lips with Tarzan co-star Alexander Skarsgard started making rounds. It was reported that she was caught kissing the actor during the Sundance Film Festival.
Margot Robbie revealed she opted for a minimal lifestyle even after becoming an actorIn the interview, Robbie also opened up about how she was adapting to fame. She shared, "I have a normal 24-year-old life. If I were a waitress, I'd probably have the exact same lifestyle. I'd go to the same clubs I go to already, live in the same house with the same housemates, hang out with the same people."
However, Margot Robbie tied the knot with Tom Ackerley who is an English producer and actor. The duo met on the sets of 2013 movie Suite Francaise where Tom was working as an assistant director. Post marriage, both of them launched their production company LuckyChap Entertainment.
Post navigation
Monica Bellucci and Tin Burton at lunch in the restaurant in Selci Lama

For All Saints' Day, the Hollywood star from Tiferno returned to his native Umbria to enjoy a moment of relaxation and then visit his parentsOn the occasion of the All Saints' Day celebrations, the Hollywood star of Tiferno origin, Monica Bellucci, returned to her native Umbria to enjoy a moment of relaxation and to visit her father Pasquale and her mother Brunella.Flanked by her current partner Tim Burton, she went to lunch, together with about twenty old friends, at the Osteria del Musicista, which has always been her favorite restaurant, in Selci Lama.Menu dedicated to typical dishes of the area, which includes an appetizer with breadsticks lined with coppa, duck in porchetta and grilled pork livers, polenta with wild boar sauce accompanied by the very typical cappelletti in broth.To conclude, a dessert based on fried "ciaccia" with Nutella and roasted chestnuts.
Having paid the bill and greeted the restaurant owner and lifelong friend, Roberto Polchi, Monica brought home cappelletti and broth for a family dinner.
Post navigation
'Rocky' Was Quite Different In His Original Screenplay, Sylvester Stallone Claims

Sylvester Stallone took his friend's advice on a rewrite of the original screenplay to Rocky. A few tweaks later, he was on his way to major success.
In the new Netflix documentary Sly, Stallone discussed how he initially conceived of the project, which had a much harder edge. In the early version, Rocky was depicted as a "thuggish" character, inspired by Martin Scorsese's crime drama, Mean Streets.
But Stallone's perspective changed when a friend read the script and thought the boxer was too cruel for audiences to actually care about him.
Stallone recalled her crying.
"She goes, 'I hate Rocky. I hate him. He's cruel. He hits people. He beats them up.'"
Stallone took it to heart, and asked what he could do to soften the character.
"I said, 'what if you stop short of it?' Like, maybe he almost did. He could have, that's his job, but he doesn't?' 'That'd be nice,'" he added. "I said, 'What if he had a girlfriend or something?' 'Yeah, that's nice.' So I go back, start writing that: 'Girlfriend. Nice.'"
$117 million in box office later, a franchise was born.
Stallone also revealed that actor Dolph Lundgren sent him to the hospital during one fight scene in Rocky IV.
"Dolph Lundgren… he pulverized me," Stallone says in the documentary. "Later that night, my heart started to swell—which happens when the heart hits the chest—and then my blood pressure went up to 260, and they thought I was going to be talking to angels. Next thing I know, I'm in intensive care, where I'm surrounded by nuns, and I thought, 'OK, that's curtains.'"
Stallone was in the hospital for nine days following the incident, praying for "one more round."
"For the first minute of the fight, it is going to be a free-for-all," Stallone told Lundgren. The Swedish actor joked in a separate interview that all he did was "obey orders," explaining, "[Stallone] was the boss. I did what he told me."
Doctors allegedly told Stallone that he received a blow to the ribs that made his heart rattle around in his ribcage, a condition typically seen in head-on collisions. "I did hit a bus, of sorts," Stallone joked.
Post navigation