How 90s Action Movies Shaped Modern Blockbuster Franchises
Action movies were at the top of their game in the 1990s, with films like Mission: Impossible, Speed, and The Matrix, just to name a few. They were dominating the box office and making megastars out of actors like Arnold Schwarzenegger, Keanu Reeves, and Tom Cruise, who created major film franchises that are still alive today. The success of this era has lasted for two decades and even Hollywood has taken some of the more popular movies and remade them. When action movies started to appear, they sprang up guns-blazing and fists of fury that took over pop culture.
The action genre went through a transition in the 90s. An immense amount of CGI hadn't quite overtaken the movies like it has in the 21st Century. The era had a lot of technical limitations, but they were still packed with exhilarating fighting scenes and fun quips that resonate in movies today. Now, the action movies of the 1990s have created a sense of nostalgia for most viewers. Most 90s action movies can hold more of an impact than any other film that has been made to this day. So, how have these movies shaped modern blockbuster franchises?
80s Action Movies Made Way for the 90s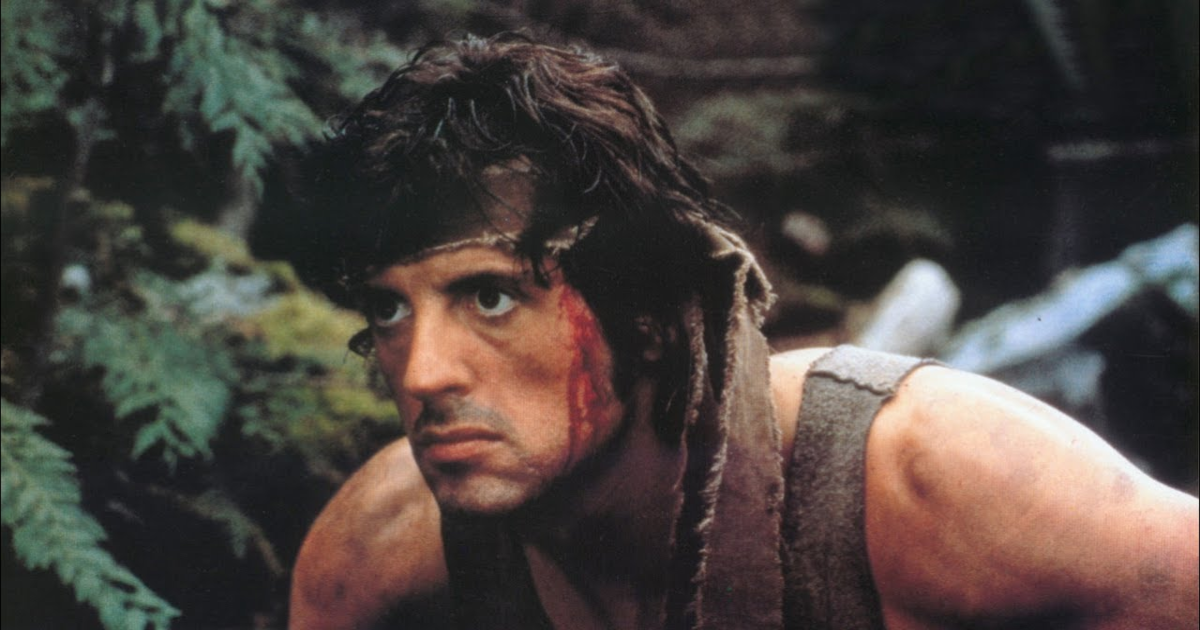 Orion Pictures
The beginning of movies didn't have the most fun-loving start that drove people to the theaters like today. They were whimsical musicals, bust-a-gut comedies, and romantic movies to make anyone swoon. In the 80s, movies started to really turn a corner when action became a new genre for films. Audiences sped to the theaters to watch gun-blazing and chest-pumping action that, just like each explosion, only got bigger and bigger in pop culture. The 60s and 70s saw some action movies that created stars like Clint Eastwood, Bruce Lee, Chuck Norris, and Charles Bronson. However, Ultimate Action Movies says that by the time the 1980s came around, the world was finally ready for higher-octane action movies — and they took off like a rocket.
In 1982, Sylvester Stallone came to the big screen as Rambo, and some say it paved the way for the next rise of action heroes. Blockbuster stores and theater marquees were lit up with names like Arnold Schwarzenegger, Bruce Willis, Mel Gibson, and, of course, Jean-Claude Van Damme. The golden years of action movies started in 1986 and led into the 90s. It was during this era that the action genre perfected characters and narrative tropes that are still seen in films today. The lone wolf cop, comedic sidekick, an angry police captain, and the villainous bad guy — all became iconic staples for action movies. They have evolved and changed over time, like giving the main character aviator glasses and jacket, but what will remain the same is the hero's deep-rooted hatred for lawlessness.
Related: The Most Iconic Lines from '90s Action Movies
Innovations in Technology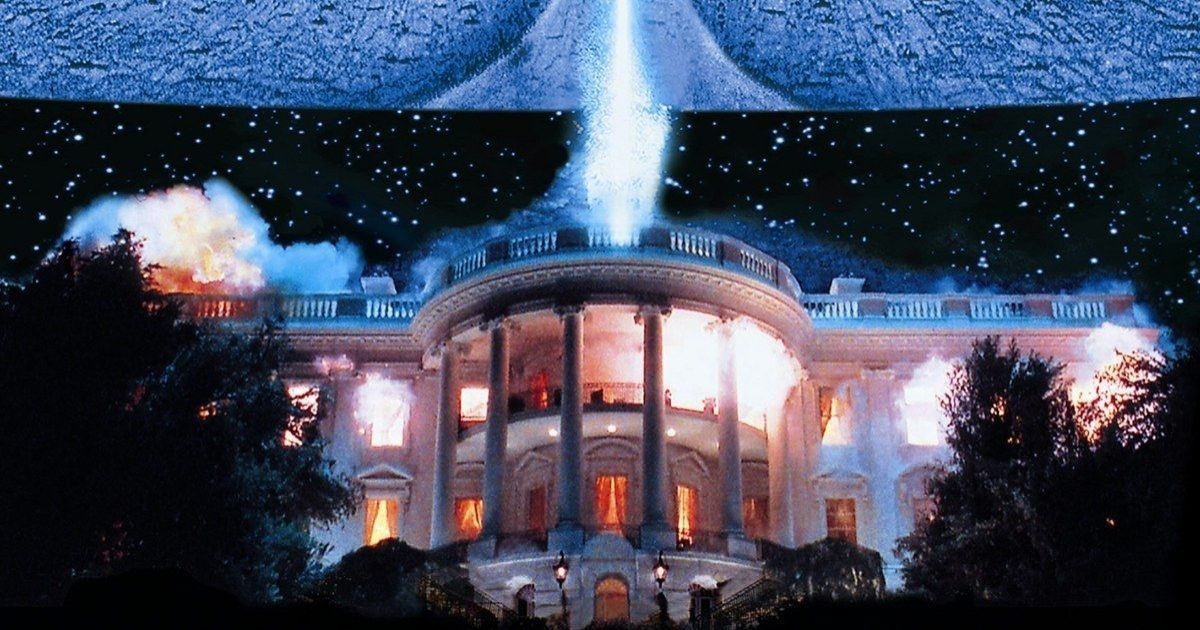 20th Century Fox
The 90s saw some positive changes in movies in storytelling as well as the most famous directors Hollywood has seen today — James Cameron, Quentin Tarantino, Wes Anderson, and John Woo. These new directors began experimenting in ways to make action a part of the plot in the movie and getting actors who were martial arts experts. The movies created in the 90s were filled with great action sequences that geared towards political paranoia and angst. New York was always being destroyed or terrorized in movies like Independence Day or Armageddon. This led to new innovations with how films were made.
Technology really began to advance in the 90s for feature films in hopes that they could make visually-striking movies that cost less to produce. Movies were also being available to purchase on videotapes, making them available to people who have already seen the film and to future viewers. Filmmakers were hoping to produce movies for wide audiences under $5 million, according to The Action Elite. Action movies will continue to bring death-defying stunts and explosions to audiences for the foreseeable future with new stars and filmmakers that are bringing back nostalgia with '90s style films.
Related: The 14 Best 90s Action Movies, Ranked
Over-the-Top Stars and Stunts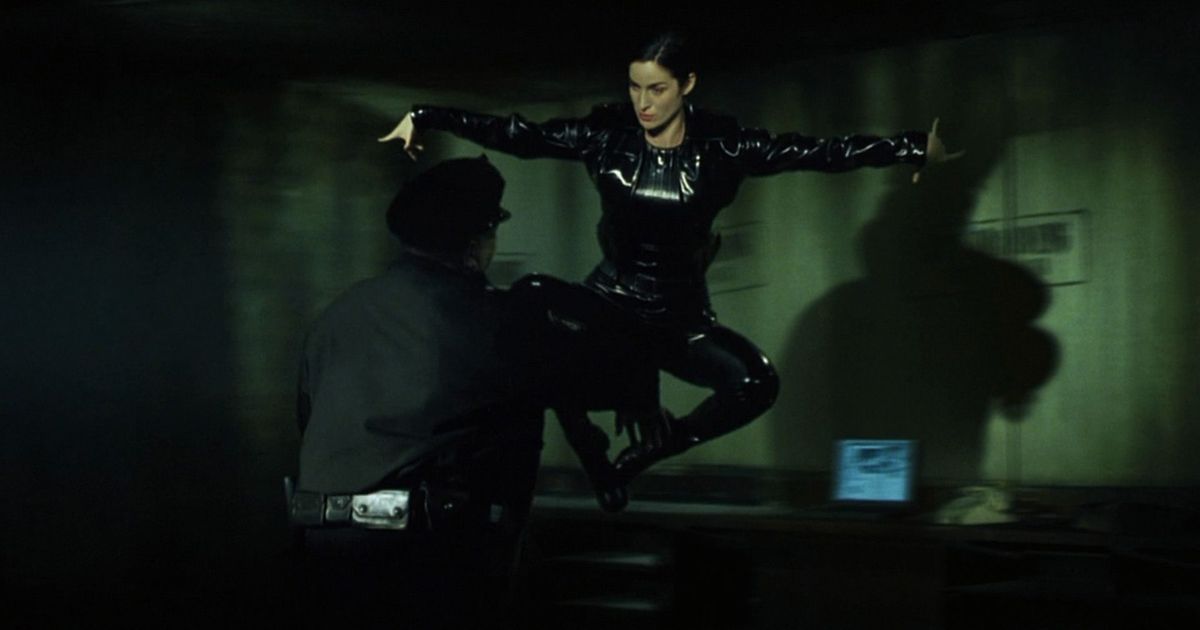 Warner Bros.
The thing that truly sets 90s action movies apart is their over-the-top main characters and high-flying, explosive stunts. Filmmakers were honing their skills and, at the same time, experimenting with new ways to make their films bigger and louder, and, of course, setting off more explosions than the latest action movie that was released. Fight sequences, car chases, and stunts had to be bigger and better with each new movie while it kept to the plot of the film. Action stars had to quickly become flexible and martial arts experts, so when their character is put into a dangerous position, they are able to pull off the stunt with authenticity and realism.
Fight scenes and stunt work are the true makings of an action movie. It is a genre where each film could easily be replicated with each fiery explosion and badass fight scene. Action movies are now forever cemented into filmmaking for audiences to enjoy. The genre has been taken up by sci-fi and superhero movies, but pure action films still exist. Action movies are a refection of the 80s and 90s, and even though characters, costumes, and tropes have changed, the major elements are still the core of the genre.
'I am officially off the market': When Margot Robbie revealed she made the 'conscious' decision of not dating actors

Margot Robbie revealed her decision to not date actors because of the media scrutiny that came with a public relationship of two high-profile actors
Back in 2015, A-lister Margot Robbie made a declaration that she would not be dating any actors. The actress may have alluded to her fiance Tom Ackerley, who she married the following year in 2016. In an exclusive interview with Marie Claire, she revealed that being in a relationship as an actor herself came with its own set of challenges. She believed that dating someone who was popular would add on to the media scrutiny.
Margot Robbie opened up on why she made a conscious decision to not date actorsTalking to Marie Claire, she claimed, "I am officially off the market." She then shared the reasoning behind her decision and added, "I made a conscious decision not to date actors." She continued to explain, "But not because I hate actors. That's a nasty generalization to make, and that's not the case. People take such an interest in your love life when you have a profile, it puts a lot of stress on a relationship."
The Barbie actress continued, "So two people with profiles, I figure it's just double the amount of scrutiny, and I'd like to avoid that at all costs." This came after reports of her locking lips with Tarzan co-star Alexander Skarsgard started making rounds. It was reported that she was caught kissing the actor during the Sundance Film Festival.
Margot Robbie revealed she opted for a minimal lifestyle even after becoming an actorIn the interview, Robbie also opened up about how she was adapting to fame. She shared, "I have a normal 24-year-old life. If I were a waitress, I'd probably have the exact same lifestyle. I'd go to the same clubs I go to already, live in the same house with the same housemates, hang out with the same people."
However, Margot Robbie tied the knot with Tom Ackerley who is an English producer and actor. The duo met on the sets of 2013 movie Suite Francaise where Tom was working as an assistant director. Post marriage, both of them launched their production company LuckyChap Entertainment.
Post navigation
Monica Bellucci and Tin Burton at lunch in the restaurant in Selci Lama

For All Saints' Day, the Hollywood star from Tiferno returned to his native Umbria to enjoy a moment of relaxation and then visit his parentsOn the occasion of the All Saints' Day celebrations, the Hollywood star of Tiferno origin, Monica Bellucci, returned to her native Umbria to enjoy a moment of relaxation and to visit her father Pasquale and her mother Brunella.Flanked by her current partner Tim Burton, she went to lunch, together with about twenty old friends, at the Osteria del Musicista, which has always been her favorite restaurant, in Selci Lama.Menu dedicated to typical dishes of the area, which includes an appetizer with breadsticks lined with coppa, duck in porchetta and grilled pork livers, polenta with wild boar sauce accompanied by the very typical cappelletti in broth.To conclude, a dessert based on fried "ciaccia" with Nutella and roasted chestnuts.
Having paid the bill and greeted the restaurant owner and lifelong friend, Roberto Polchi, Monica brought home cappelletti and broth for a family dinner.
Post navigation
'Rocky' Was Quite Different In His Original Screenplay, Sylvester Stallone Claims

Sylvester Stallone took his friend's advice on a rewrite of the original screenplay to Rocky. A few tweaks later, he was on his way to major success.
In the new Netflix documentary Sly, Stallone discussed how he initially conceived of the project, which had a much harder edge. In the early version, Rocky was depicted as a "thuggish" character, inspired by Martin Scorsese's crime drama, Mean Streets.
But Stallone's perspective changed when a friend read the script and thought the boxer was too cruel for audiences to actually care about him.
Stallone recalled her crying.
"She goes, 'I hate Rocky. I hate him. He's cruel. He hits people. He beats them up.'"
Stallone took it to heart, and asked what he could do to soften the character.
"I said, 'what if you stop short of it?' Like, maybe he almost did. He could have, that's his job, but he doesn't?' 'That'd be nice,'" he added. "I said, 'What if he had a girlfriend or something?' 'Yeah, that's nice.' So I go back, start writing that: 'Girlfriend. Nice.'"
$117 million in box office later, a franchise was born.
Stallone also revealed that actor Dolph Lundgren sent him to the hospital during one fight scene in Rocky IV.
"Dolph Lundgren… he pulverized me," Stallone says in the documentary. "Later that night, my heart started to swell—which happens when the heart hits the chest—and then my blood pressure went up to 260, and they thought I was going to be talking to angels. Next thing I know, I'm in intensive care, where I'm surrounded by nuns, and I thought, 'OK, that's curtains.'"
Stallone was in the hospital for nine days following the incident, praying for "one more round."
"For the first minute of the fight, it is going to be a free-for-all," Stallone told Lundgren. The Swedish actor joked in a separate interview that all he did was "obey orders," explaining, "[Stallone] was the boss. I did what he told me."
Doctors allegedly told Stallone that he received a blow to the ribs that made his heart rattle around in his ribcage, a condition typically seen in head-on collisions. "I did hit a bus, of sorts," Stallone joked.
Post navigation