11 Lesser-Known Action Movies with a Cult Following
Of all the great film genres, action may just be the most broad and diverse of the bunch. Everything from Arnold Schwarzenegger's Commando or the hitman saga John Wick, to the adventures of Indiana Jones and beyond fall under the action umbrella. The genre is also one of the most enduring in all of cinema, as just about every decade since film's inception has had popular action movies drawing in crowds.
So everybody knows and loves James Bond, The Terminator, and Mission: Impossible, but there are countless other actioners out there with dedicated fan bases that aren't as large but are just as spirited as any. In the list below, we've counted 11 excellent action flicks that have amassed passionate cult followings over the years.
Overlord (2018)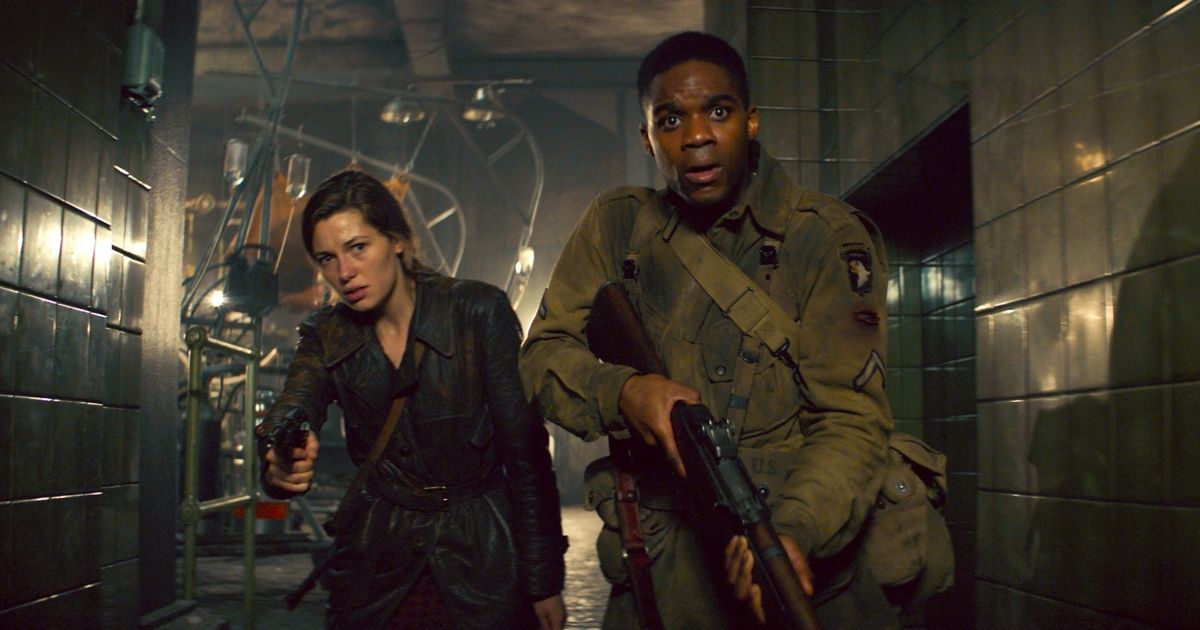 Paramount Pictures 
Overlord is a horror action thriller set in World War II about a team of American soldiers operating behind enemy lines to pull off a sabotage mission. Everything goes according to plan, until a horde of flesh-hungry Nazi zombies show up. Though the concept of occult Nazi experiments going haywire is not a new one for movies, director Julius Avery does a phenomenal job making it feel fresh and exciting (and very, very sticky).
Despite releasing to mostly positive reviews, the film didn't receive much buzz and vanished from the public eye rather quickly. Don't let that dissuade you; the small but loyal cult following that this movie has is well-deserved – watch it once, and you're almost guaranteed to become a follower yourself.
Related: Overlord Review: A Great WWII Movie Gets Invaded by Zombies
Outland (1982)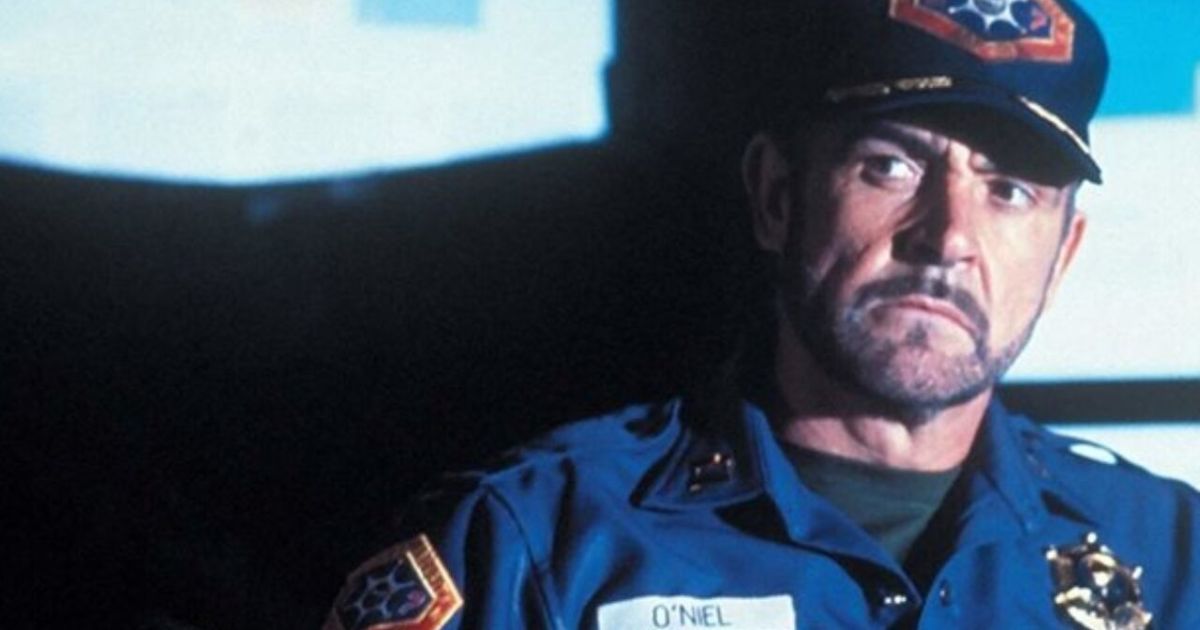 Warner Bros.
Outland is a sci-fi action thriller about a dogged lawman attempting to restore law and order in a dangerous mining colony on one of Jupiter's moons. He ends up embroiled in an intense conflict with a band of ruthless drug runners, and nobody on his side to help him in the inevitable showdown. If this all sounds vaguely familiar, that's because the movie is a loose, science fiction-tinged remake of the Western classic High Noon.
In the words of ScreenRant, "Westerns typically don't take place on a moon of Jupiter, but Outland isn't your typical Western." Indeed, this exciting space Western packs plenty of surprises, plus an outstanding lead performance from Sean Connery.
Related: Every Major Franchise Role Sean Connery Turned Down, Explained
The Heroic Trio (1993)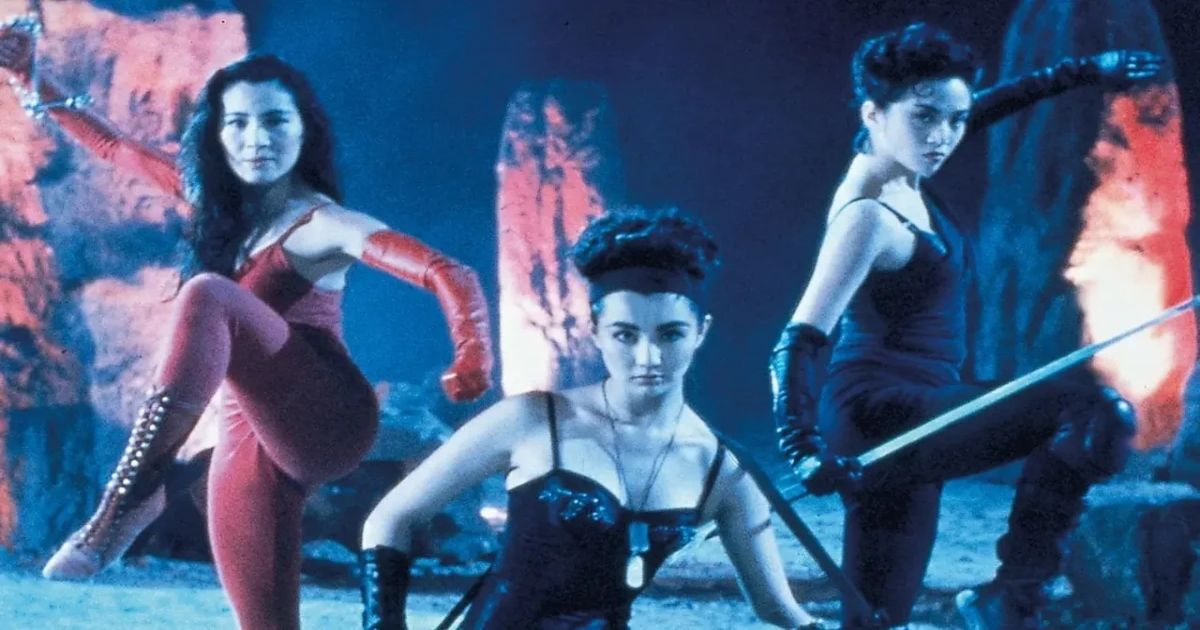 China Entertainment Films
One of Michelle Yeoh's greatest movies, The Heroic Trio is an ensemble superhero epic about three badass ladies who form an unlikely alliance to take down a monstrous, sewer-dwelling being known as the Evil Master. The titular trio comprises three of Hong Kong's most beloved female superstars – Yeoh, Anita Mui, and Maggie Cheung – while the supporting cast is rounded out by other icons of Hong Kong cinema, including Anthony Wong and Damian Lau.
Despite all the star power and having Johnnie To, one of Hong Kong's greatest filmmakers, behind the wheel, the movie remains underseen outside its native country. That being said, the film and its wonderful 1993 sequel, Executioners have dedicated cult followings.
Busting (1974)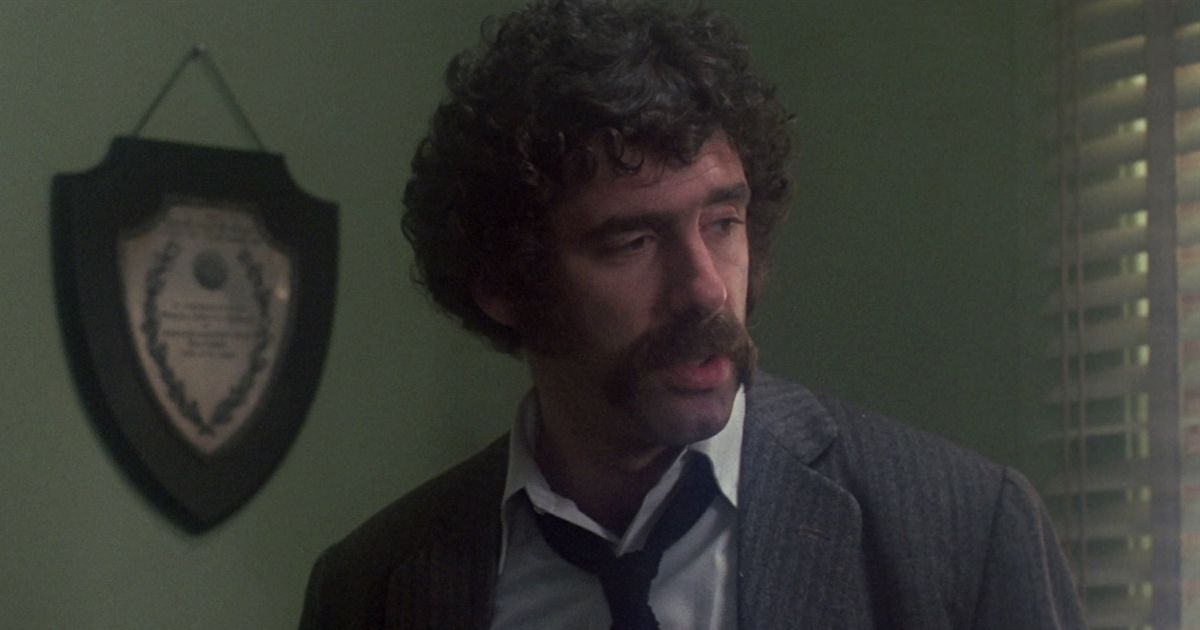 United Artists
From Peter Hyams, director of the aforementioned Outland and the criminally underrated 2010: The Year We Make Contact, comes Busting – a fun and frequently funny buddy cop flick starring Elliott Gould and Robert Blake. It follows two mismatched Los Angeles vice detectives who are tasked with taking down a powerful mob boss.
The movie is tons of fun, and an important stepping stone in the development of the buddy cop genre, which would become so popular in the 1980s. Despite this, Busting is unjustly relatively unknown outside its small but dedicated cult following.
Darkman (1990)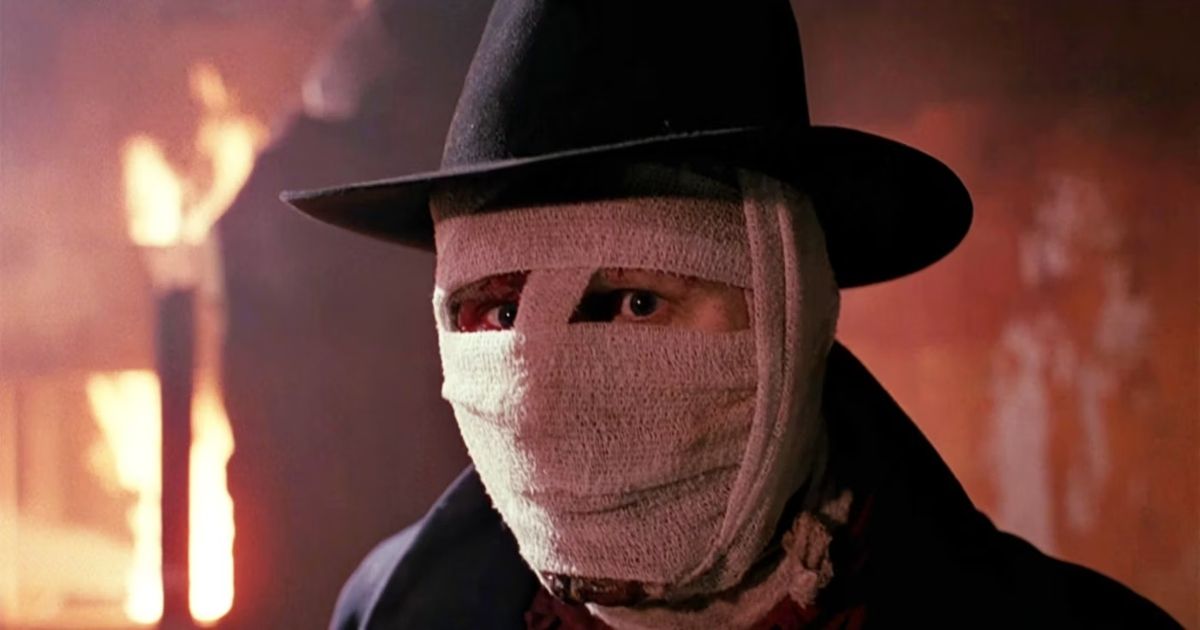 Universal Pictures
Darkman is an underrated superhero movie from Evil Dead creator Sam Raimi. The movie tells the origin story of vigilante hero Darkman, who goes from handsome scientist to horribly scarred and borderline psychotic monster after a run-in with a vicious mob boss. All sorts of vigilante violence, plus a tragically doomed romance, ensue.
The movie fuses superhero tropes with Raimi's usual predilections for slapstick violence and old-school horror, and the end result is a high-octane revenge thriller jam-packed with surprises. As Den of Geek explains, "Darkman has perhaps the darkest and weirdest look into a superhero's mind ever committed to film. Peyton has several psychotic breaks and/or hallucinations, and he has no compunction at all about killing people outright (sticking Ted Raimi's head through the top of a manhole so that it gets squished by oncoming traffic is a personal favorite)." This violent and over-the-top superhero flick has plenty of fans, but it's never been much of a mainstream favorite.
Related: Darkman: A Look Back at Sam Raimi's First Superhero Movie
Shoot 'Em Up (2007)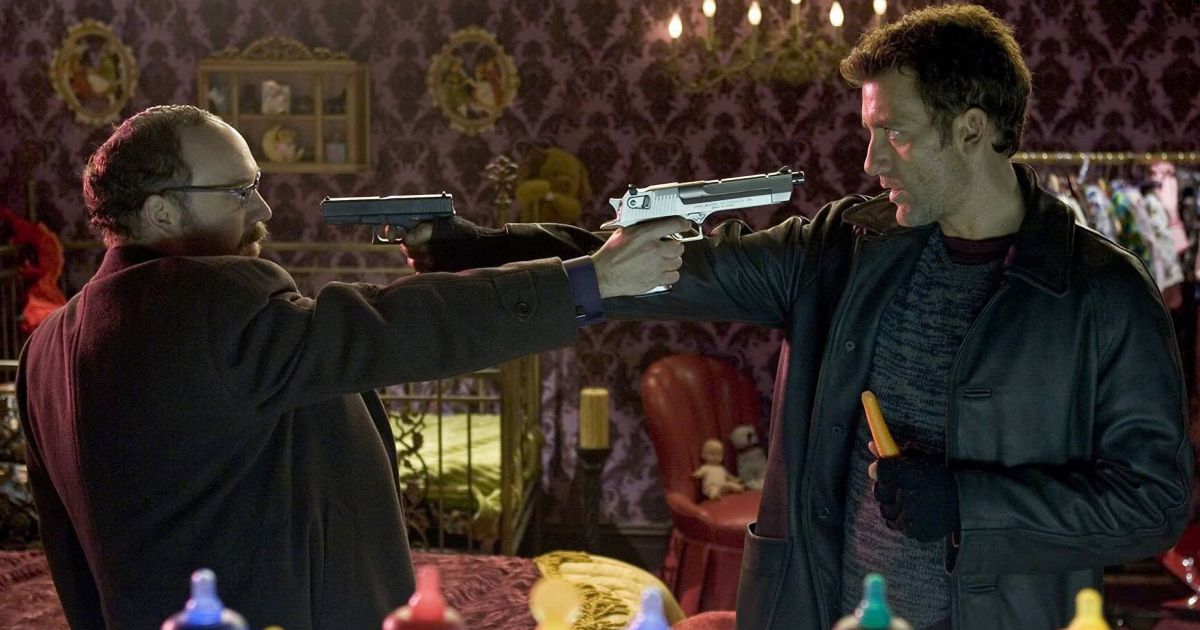 New Line Cinema
Shoot 'Em Up is a crowd-pleasing action movie about a carrot-obsessed gunslinger who joins forces with a prostitute to save a newborn baby from a crack team of assassins. While the plot is admittedly quite thin, it strings together awe-inspiring action scenes beautifully, and is elevated by rock-solid performances. Clive Owen is perfectly fit for the snarky lead role, while Paul Giamatti does an excellent job playing against type as a vicious hitman.
One of the most underrated action flicks of the early 2000s, Shoot 'Em Up oozes with style and brilliantly directed action that's guaranteed to delight even the most jaded moviegoer. Unfortunately, the movie essentially dropped out of sight after its initial theatrical release, and has never gotten its due respect as the action classic that it is.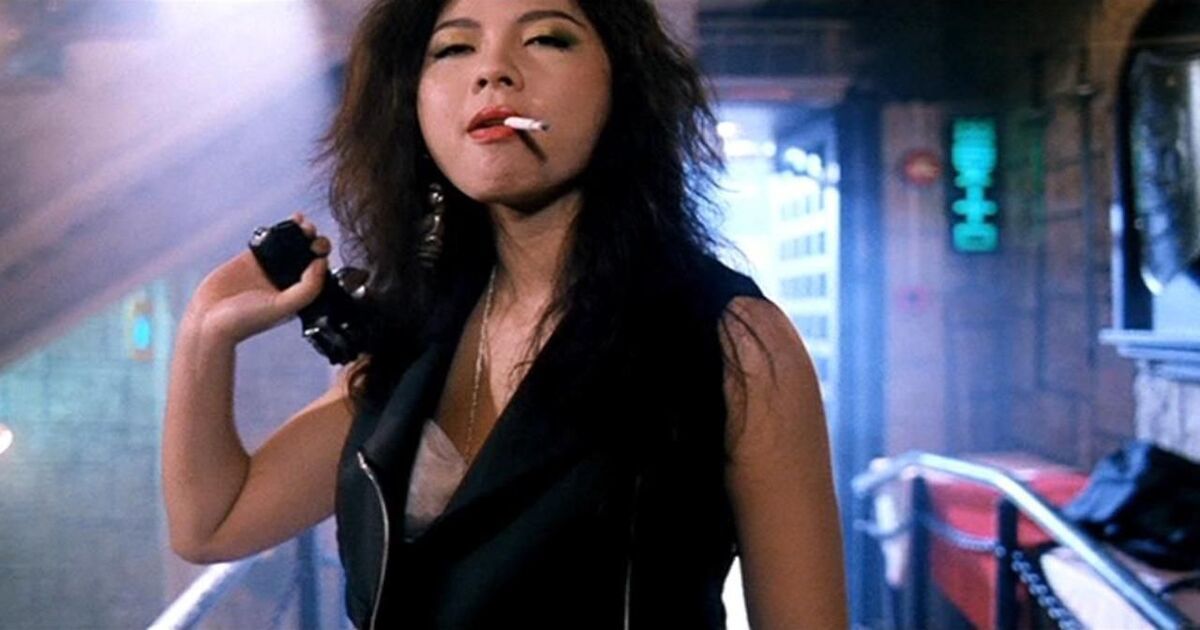 Golden Princess Film Distribution
Full Contact is an unabashedly brutal and stylish Hong Kong actioner directed by genre auteur Ringo Lam. It follows the efforts of a small-time crook who teams up with a dangerous gang to pull off a heist in order to help his best friend pay for his gambling debts. When the heist goes haywire, the gangsters turn the tables and leave the hero for dead. An epic quest for revenge follows.
Starring gun-fu legend Chow Yun-fat, this movie is pure bullet-dodging, slow mo-sliding, squib-spurting spectacle – in other words, it's pure action movie distillate with no exposition, good taste, or morals to slow it down. It's got a solid global cult following, but in the grand scheme, is little-known outside its native Hong Kong.
Sharky's Machine (1981)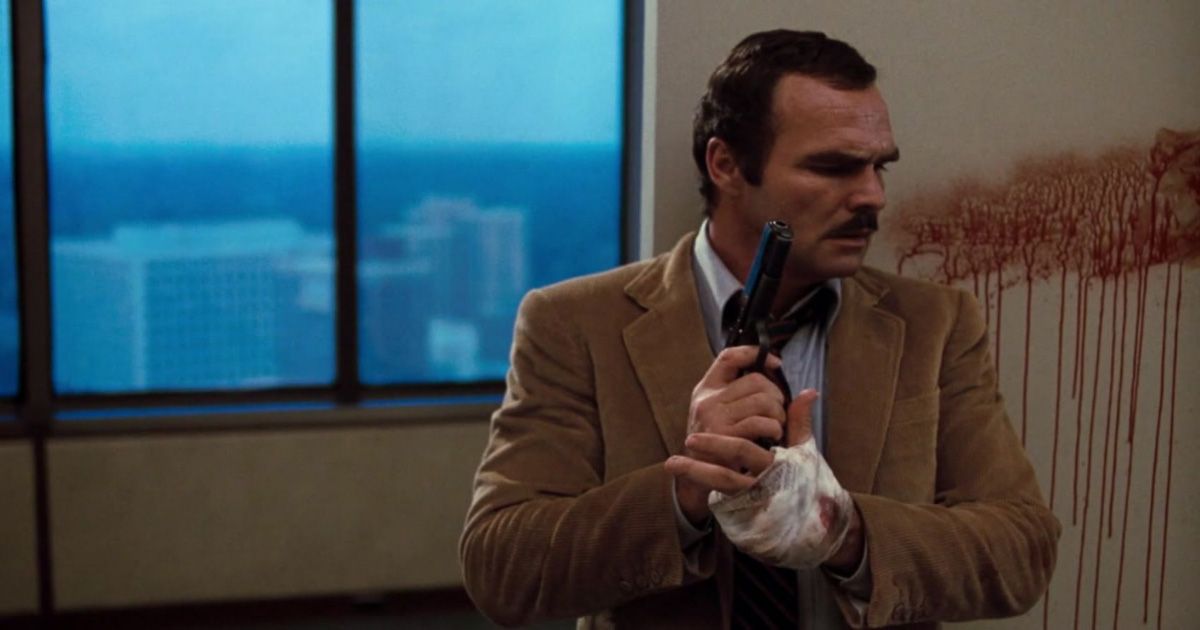 Orion Pictures
Sharky's Machine is an ultra-cool neo-noir thriller starring and directed by the late, great Burt Reynolds. He stars as a tough vice detective in Atlanta who falls for a call-girl and runs afoul of a sadistic mob boss. Based on William Diehl's 1978 novel of the same name, Sharky's Machine is a pulpy, 80s-ified take on the Dirty Harry formula, and a testament to Reynolds' skill both in front of and behind the camera. It's easily one of the mega-star's greatest films, right up there with Smokey and the Bandit and Deliverance.
Loaded with action, edge-of-your-seat chases, and wonderful performances, Sharky's Machine was well-received upon release, but isn't too well-known these days.
The Seven-Ups (1973)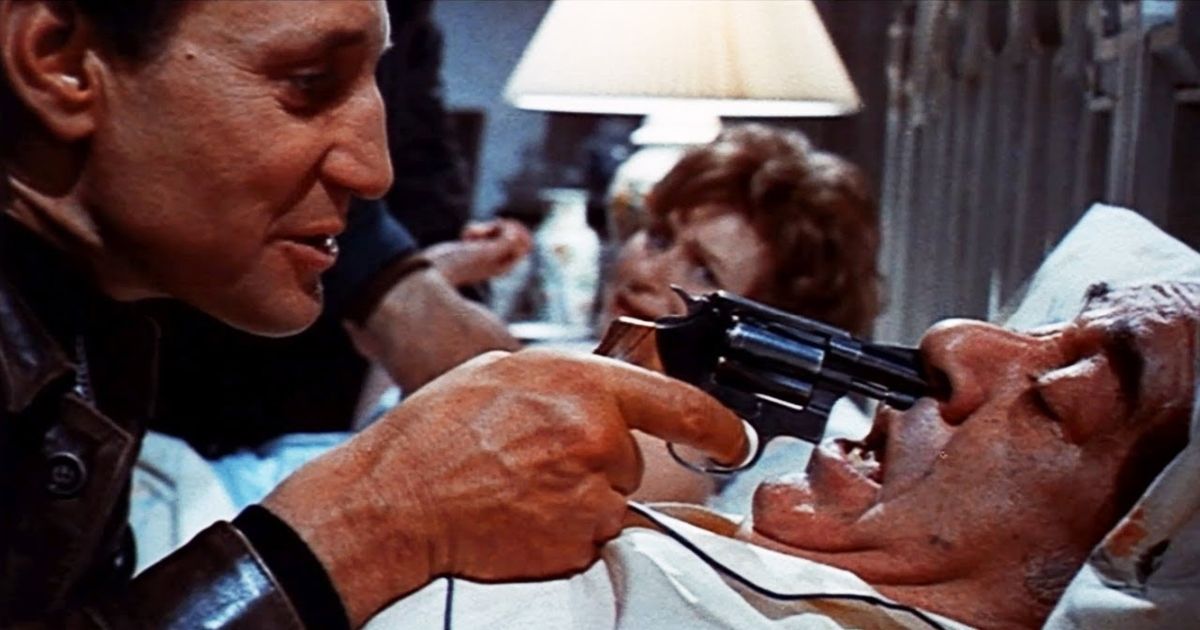 20th Century Fox
The Seven-Ups is a gritty '70s cop flick that tracks the exploits of a rugged New York City policeman who's part of an elite unit known as "The Seven-Ups." Featuring the always-cool Roy Scheider in one of his best roles, this hard-boiled crime movie perfectly captures that rare and gloriously scuzzy aura of '70s New York City, and features one of cinema's greatest car chase scenes. Directed by Philip D'Antoni – producer of The French Connection and Bullitt (he had a thing for car chases) – The Seven-Ups never quite reached the level of success of other D'Antoni movies, and has essentially fallen into obscurity. That said, those who know of it love it.
On the Run (1988)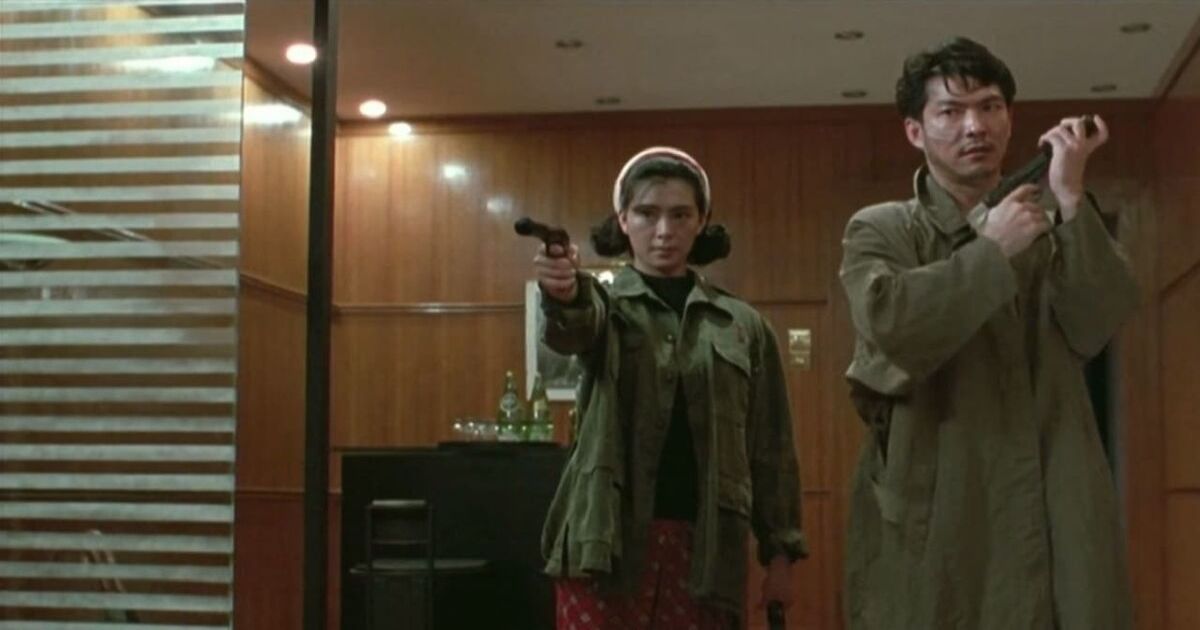 Golden Harvest
On the Run is an excellent Hong Kong action movie about a detective who teams up with a hit woman after he's framed for his wife's murder and chased by a band of crooked cops. The movie quickly turns into a cold-hearted and gritty revenge thriller, full of juicy headshots and death-defying stunt work. The action is relentless, as nearly the entire movie is made up of one big, deadly chase through the vibrant, neon-lit streets of Hong Kong. The movie also makes room for some genuinely heartfelt, tender moments between the two charismatic leads. On the Run is a cult classic actioner that deserves far more love than it gets.
Blade of the Immortal (2017)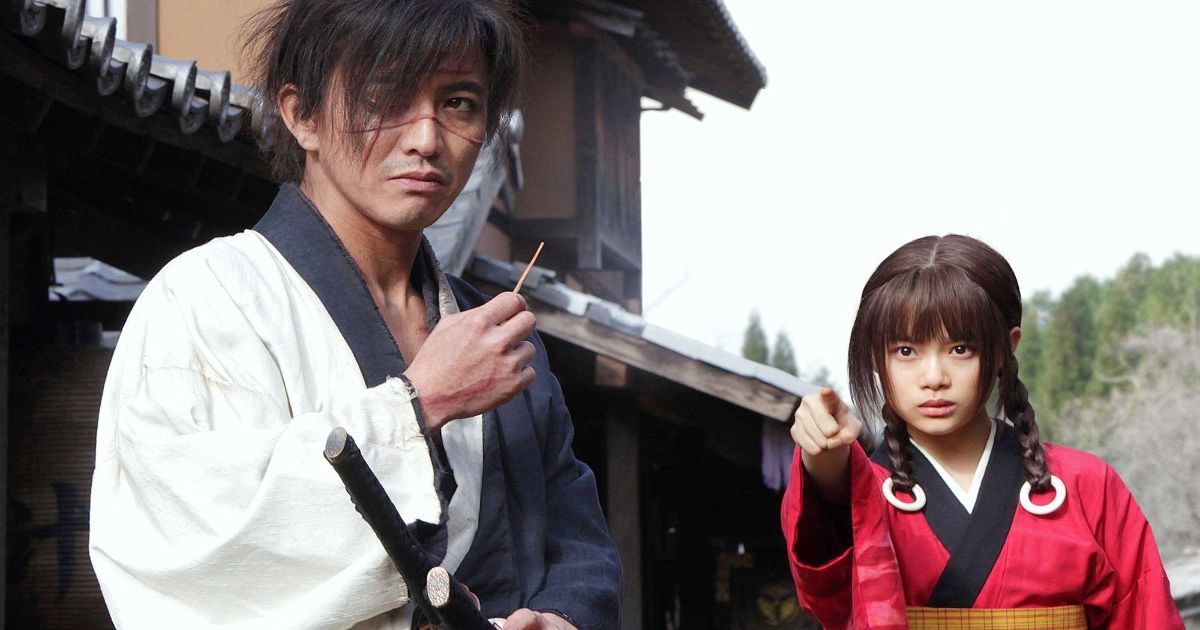 Warner Bros. Pictures 
Blade of the Immortal is an action-packed samurai film starring popular Japanese actor and singer Takuya Kimura as a samurai cursed with immortality who decides to help a young girl find the assassins who killed her parents. One of Takashi Miike's best films, Blade of the Immortal boasts nonstop hyper-stylized and gleefully gory hack 'n slash action, plus moving performances from the two leads. What's more, the cinematography is utterly gorgeous, and the score is perfectly tuned to the action on the screen. Despite this, the movie did not perform well at the box office, and is not particularly popular globally. It does, however, have a well-deserved and loyal cult following.
'I am officially off the market': When Margot Robbie revealed she made the 'conscious' decision of not dating actors

Margot Robbie revealed her decision to not date actors because of the media scrutiny that came with a public relationship of two high-profile actors
Back in 2015, A-lister Margot Robbie made a declaration that she would not be dating any actors. The actress may have alluded to her fiance Tom Ackerley, who she married the following year in 2016. In an exclusive interview with Marie Claire, she revealed that being in a relationship as an actor herself came with its own set of challenges. She believed that dating someone who was popular would add on to the media scrutiny.
Margot Robbie opened up on why she made a conscious decision to not date actorsTalking to Marie Claire, she claimed, "I am officially off the market." She then shared the reasoning behind her decision and added, "I made a conscious decision not to date actors." She continued to explain, "But not because I hate actors. That's a nasty generalization to make, and that's not the case. People take such an interest in your love life when you have a profile, it puts a lot of stress on a relationship."
The Barbie actress continued, "So two people with profiles, I figure it's just double the amount of scrutiny, and I'd like to avoid that at all costs." This came after reports of her locking lips with Tarzan co-star Alexander Skarsgard started making rounds. It was reported that she was caught kissing the actor during the Sundance Film Festival.
Margot Robbie revealed she opted for a minimal lifestyle even after becoming an actorIn the interview, Robbie also opened up about how she was adapting to fame. She shared, "I have a normal 24-year-old life. If I were a waitress, I'd probably have the exact same lifestyle. I'd go to the same clubs I go to already, live in the same house with the same housemates, hang out with the same people."
However, Margot Robbie tied the knot with Tom Ackerley who is an English producer and actor. The duo met on the sets of 2013 movie Suite Francaise where Tom was working as an assistant director. Post marriage, both of them launched their production company LuckyChap Entertainment.
Post navigation
Monica Bellucci and Tin Burton at lunch in the restaurant in Selci Lama

For All Saints' Day, the Hollywood star from Tiferno returned to his native Umbria to enjoy a moment of relaxation and then visit his parentsOn the occasion of the All Saints' Day celebrations, the Hollywood star of Tiferno origin, Monica Bellucci, returned to her native Umbria to enjoy a moment of relaxation and to visit her father Pasquale and her mother Brunella.Flanked by her current partner Tim Burton, she went to lunch, together with about twenty old friends, at the Osteria del Musicista, which has always been her favorite restaurant, in Selci Lama.Menu dedicated to typical dishes of the area, which includes an appetizer with breadsticks lined with coppa, duck in porchetta and grilled pork livers, polenta with wild boar sauce accompanied by the very typical cappelletti in broth.To conclude, a dessert based on fried "ciaccia" with Nutella and roasted chestnuts.
Having paid the bill and greeted the restaurant owner and lifelong friend, Roberto Polchi, Monica brought home cappelletti and broth for a family dinner.
Post navigation
'Rocky' Was Quite Different In His Original Screenplay, Sylvester Stallone Claims

Sylvester Stallone took his friend's advice on a rewrite of the original screenplay to Rocky. A few tweaks later, he was on his way to major success.
In the new Netflix documentary Sly, Stallone discussed how he initially conceived of the project, which had a much harder edge. In the early version, Rocky was depicted as a "thuggish" character, inspired by Martin Scorsese's crime drama, Mean Streets.
But Stallone's perspective changed when a friend read the script and thought the boxer was too cruel for audiences to actually care about him.
Stallone recalled her crying.
"She goes, 'I hate Rocky. I hate him. He's cruel. He hits people. He beats them up.'"
Stallone took it to heart, and asked what he could do to soften the character.
"I said, 'what if you stop short of it?' Like, maybe he almost did. He could have, that's his job, but he doesn't?' 'That'd be nice,'" he added. "I said, 'What if he had a girlfriend or something?' 'Yeah, that's nice.' So I go back, start writing that: 'Girlfriend. Nice.'"
$117 million in box office later, a franchise was born.
Stallone also revealed that actor Dolph Lundgren sent him to the hospital during one fight scene in Rocky IV.
"Dolph Lundgren… he pulverized me," Stallone says in the documentary. "Later that night, my heart started to swell—which happens when the heart hits the chest—and then my blood pressure went up to 260, and they thought I was going to be talking to angels. Next thing I know, I'm in intensive care, where I'm surrounded by nuns, and I thought, 'OK, that's curtains.'"
Stallone was in the hospital for nine days following the incident, praying for "one more round."
"For the first minute of the fight, it is going to be a free-for-all," Stallone told Lundgren. The Swedish actor joked in a separate interview that all he did was "obey orders," explaining, "[Stallone] was the boss. I did what he told me."
Doctors allegedly told Stallone that he received a blow to the ribs that made his heart rattle around in his ribcage, a condition typically seen in head-on collisions. "I did hit a bus, of sorts," Stallone joked.
Post navigation