15 Action Movies Turning 23 in 2023
2023 has already been a thrilling ride for fans of the action genre with a whole host of great movies. Several high-profile franchises have already seen new installments, including Fast and Furious, John Wick, Mission: Impossible, The Transformers, and, of course, Indiana Jones. Fans of superhero and comic movies, too, have been for a treat with new movies in the following franchises, Ant-Man, Guardians of the Galaxy, and The Flash have dropped and we're still waiting for the release of the new Aquaman. This combined with a number of original movies scheduled for release has made 2023 an exciting year indeed, but if we were to jump into a time machine and head back 23 years, we would find ourselves in an equally exciting time for the action genre.
2000 saw Vin Diesel prove himself to be a fine leading man and figurehead for the genre, Russell Crowe becoming a movie star, and Samuel L. Jackson filling the shoes of an iconic Blaxploitation P.I. International cinema did particularly well with hits coming from both Japan and China, and Cameron Diaz, Lucy Liu, and Drew Barrymore proved that women can go just as hard as men when it comes to action movies. Elsewhere, Marvel finally found the success it needed with a movie that paved the way for the MCU fans have grown to love. Here are 15 action movies that were released in 2000 and turned 23 this year.
Updated on August 17, 2023, by Rafa Boladeras: This article has been updated with additional content to keep the discussion fresh and relevant with even more information and new entries.
15 The 6th Day
Release Date: November 13th, 2000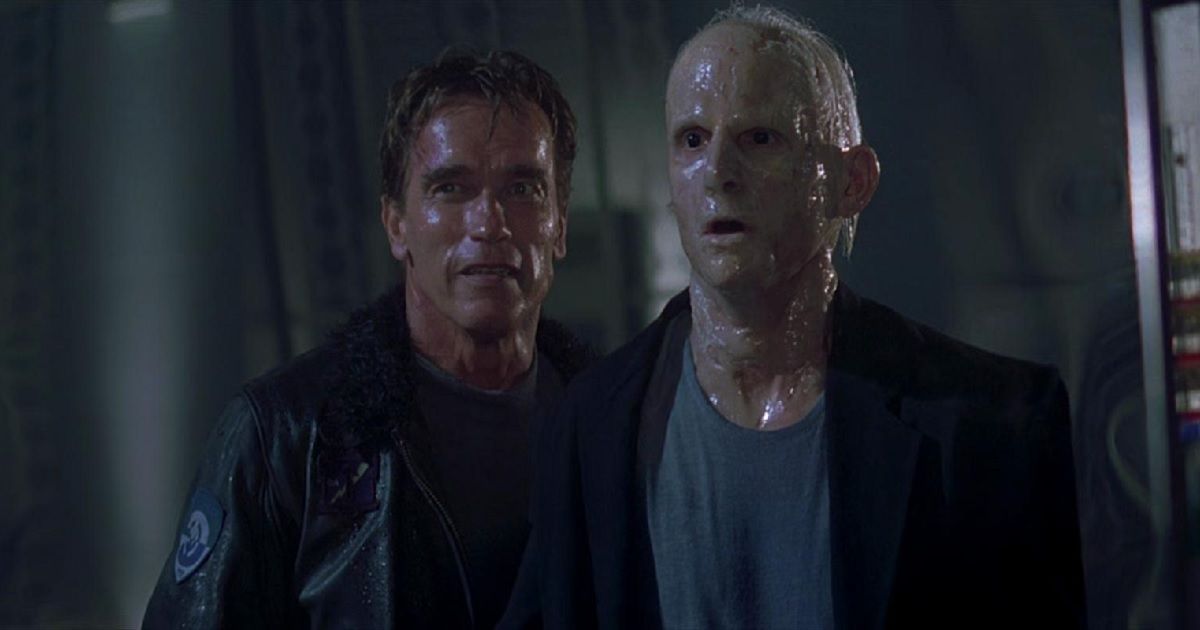 Sony Pictures Releasing.
The 6th Day is proof that when Arnold Schwarzenegger said yes to a film, it got made. Here he plays Adam Gibson a helicopter pilot who, after almost getting killed, discovers he has been cloned; creating a movie with two Schwarzeneggers for the prize of one. The film was written just after Dolly the Sheep was cloned, and it uses that story to create a thrilling, paranoid film about it. The movie has a fun conspiracy thriller to it, but with much more action, as Gibson must discover why he's been cloned and who wants to kill him.
As with any Schwarzenegger film of the time, it has great action and some corny one-liners, but what's surprising is that the cloning angle has aged pretty well. The supporting players, Michael Rapaport, Tony Goldwyn, Michael Rooker, and Robert Duvall make the film even better than it should've been as they make their characters believable, even in this crazy world where human cloning is already happening.
14 The Patriot
Release Date: June 27th, 2000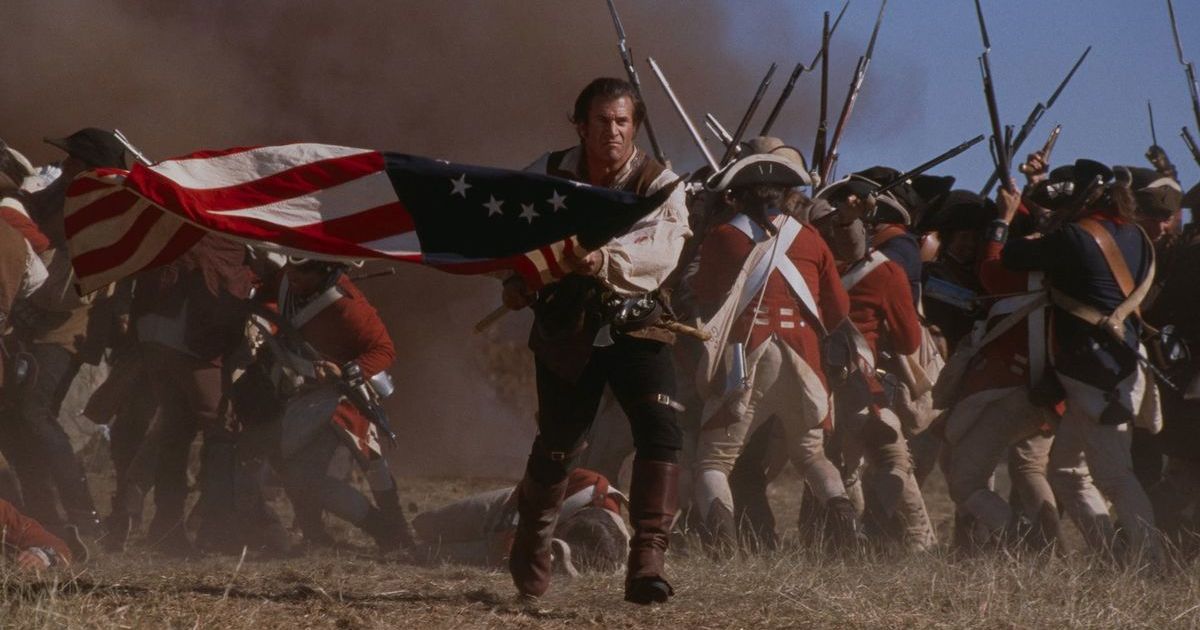 Sony Pictures Releasing
The Patriot was Mel Gibson's way of proving he loved doing movies like Braveheart, as it shares some of the same DNA as that film. Benjamin Martin (Gibson) was a deadly soldier during the French-Indian War who retired after falling in love.
Many years later, during the American Revolution and after some of his kids are killed, he decides to fight back and try to kill the British soldier (Jason Isaacs) who killed one of his sons. Gibson is in full movie star mode here, but the film also allows a sincere, understated performance by Heath Ledger in one of his first American films. Roland Emmerich has always known how to shoot a great spectacle and this film was no different.
13 Proof of Life
Release Date: December 8th, 2000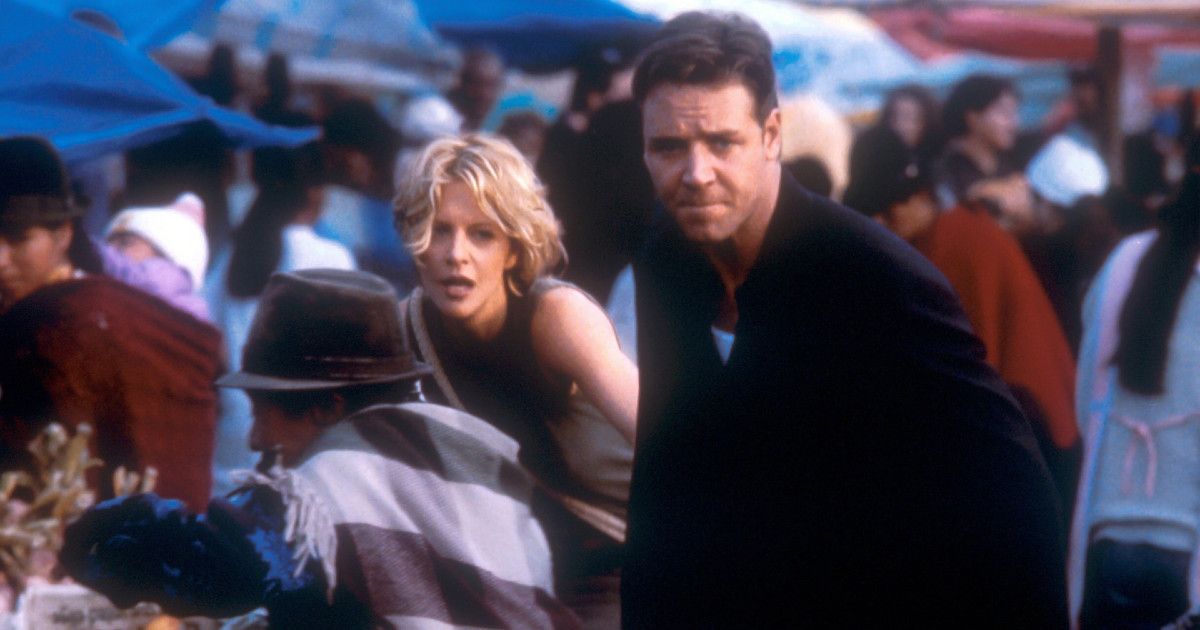 Warner Bros. Pictures
Proof of Life showed 2000 was the year of Russell Crowe, as it was his second film of that year, one that cemented his status as one of the most successful movie stars at the start of the 21st century. The story of this movie happens in South America, where Peter Bowman (David Morse) is kidnapped by the Liberation Army of Tecala (ELT). Her wife Alice (Meg Ryan) doesn't know how to handle a ransom petition, so she hires Terry Thorne (Crowe), an ex-special ops soldier who is the best at negotiating a ransom for kidnaps.
As they keep working together to save her husband, Alice and Terry keep getting closer and closer. Both Russell and Ryan are great in the movie, and their chemistry is off the charts (so much so, that it was reported they started seeing each other during the filming), and David Caruso has a gonzo performance as Dino, one of Terry's partners. A fun, thrilling movie to watch.
12 Gone in 60 Seconds
Release Date: June 5th, 2000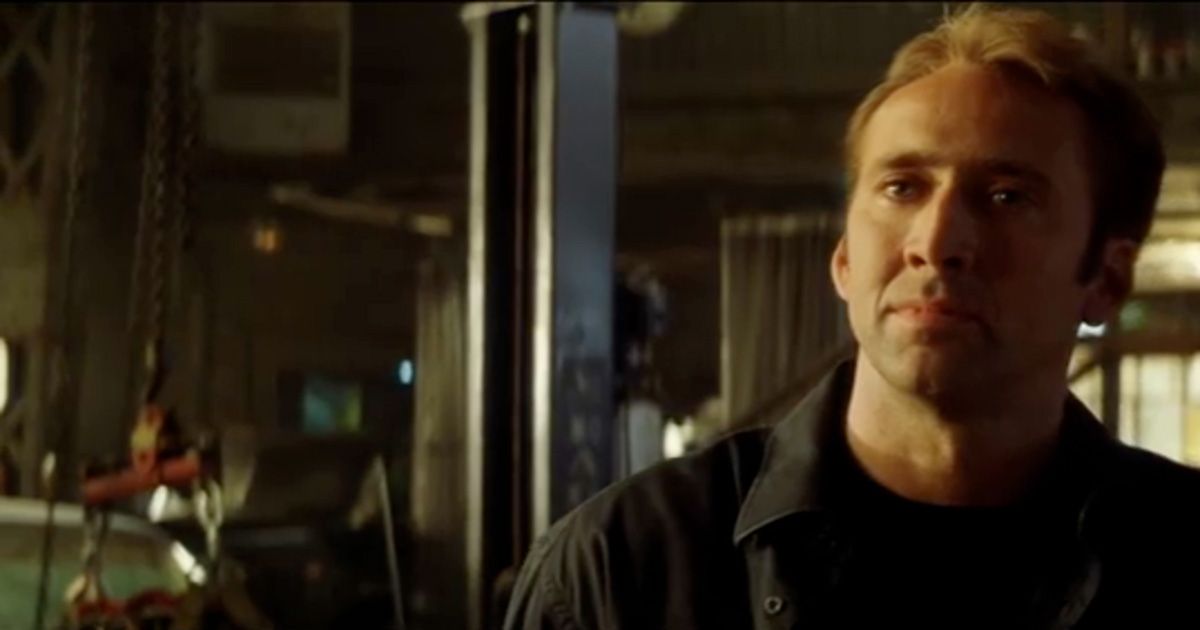 Buena Vista Pictures Distribution Releasing
The all-star high-octane action heist movie, Gone in 60 Seconds, led by Nicolas Cage alongside Angelina Jolie, Vinnie Jones, and Robert Duvall, grossed over $230 million at the box office, but, because of its extremely high production and marketing costs, was still considered a box office flop.
This, coupled with middling critic reviews, probably meant that studio execs wrote the movie off as a failure. Looking back, though, it's definitely a fun movie that will keep fans of the action genre suitably entertained throughout its 188-minute run time. Full of high-speed car chases, explosions, and gunplay, it tells the story of a car thief played by Cage, who is forced to steal 50 luxury cars in just one night in order to save the life of his brother.
11 Pitch Black
Release Date: February 18th, 2000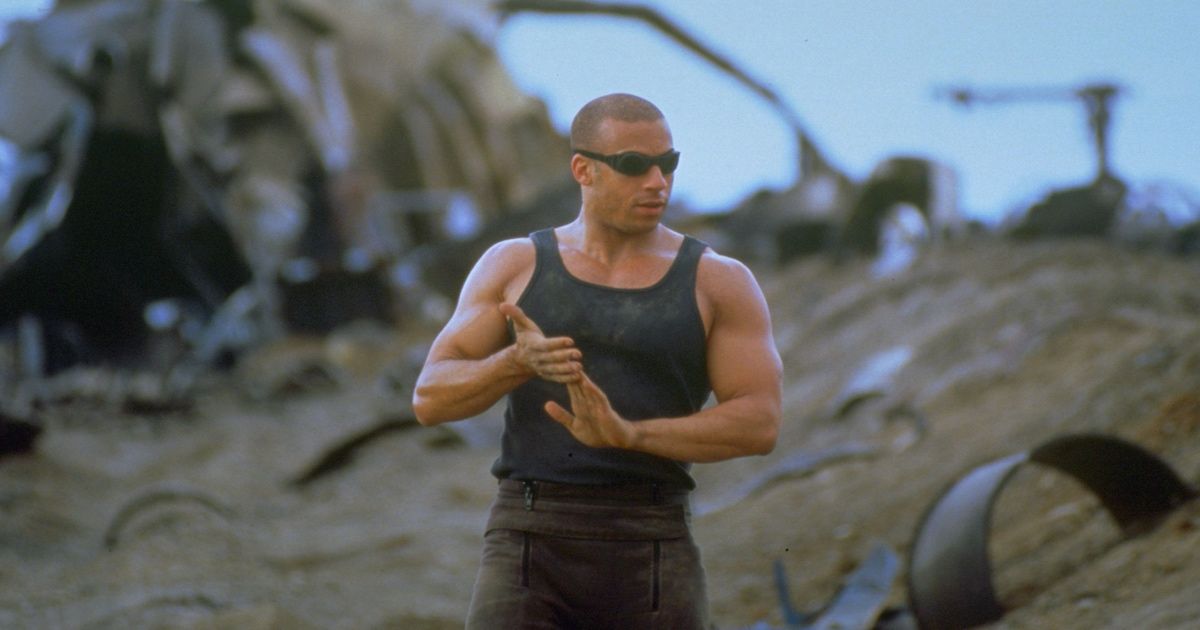 USA FilmsUniversal Pictures
The first installment of the Riddick series, Pitch Black is a sci-fi action romp that sees Vin Diesel take on the lead role of Richard B. Riddick, a dangerous convict and former mercenary who breaks free from imprisonment after the spaceship he is being transported to prison in, crashes on an unknown planet.
The joys of freedom are short-lived, however, after he finds himself and the other survivors being hunted by swarms of predatory aliens. Released one year before The Fast and the Furious, this was arguably the role that proved to the world that Diesel, thanks to his natural charisma, distinctive baritone vocal delivery, and imposing figure, was more than capable of being a fine leading man, especially in the action genre.
Related: The Most Anticipated Animated Movies of 2023
10 Romeo Must Die
Release Date: March 22, 2000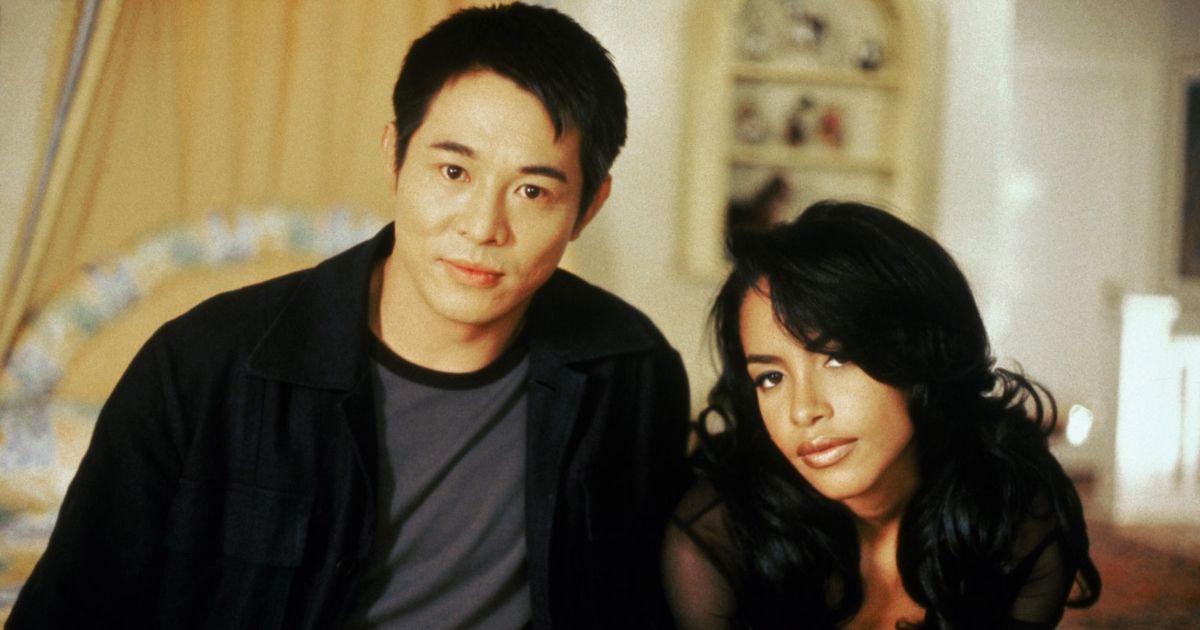 Silver Pictures
Starring seasoned Chinese actor and martial artist Jet Li, riding the waves of success after his international breakthrough role in Lethal Weapon 4, alongside pop star Aaliyah, in her first acting role, Romeo Must Die sees the pair fall in love despite being associated with rival gangs, a la Romeo and Juliet.
Featuring brilliant fight choreography from Corey Yuen, this white-knuckle action flick takes little time for breathers and packs a hefty punch. Whilst Jet Li impressed, critics found little elsewhere to write home about. The movie was still a commercial success, however, and the soundtrack went on to become a huge hit in its own right and hit number 1 on the US Top R&B/Hip-Hop Albums charts.
9 Mission: Impossible II
Release Date: May 24th, 2000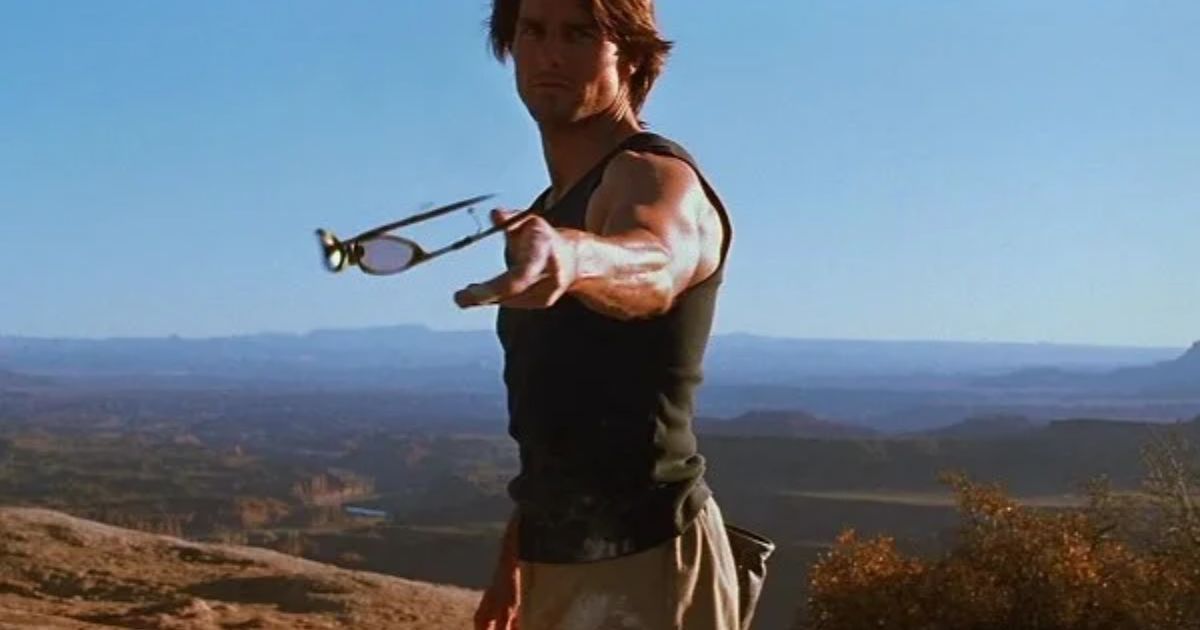 Mission: Impossible II might not be the best film in the franchise, but it still has some great things going for it. John Woo's action direction is like nothing else in the saga, creating some imagery that still hasn't been matched even if the fights between Hunt (Tom Cruise) and Ambrose (Dougray Scott) sometimes don't follow the laws of physics.
This is also the first time Cruise starts doing his own stunts, from the first sequence in the film, where he's climbing without any rope; and the idea of a villain who is like Ethan Hunt, but corrupted is an interesting one. The best sequence in the whole film is the chase scene/seduction with Thandiwe Newton, proving how sexy finding your equal can be. She's also one of the best love interests Ethan Hunt has ever had, as the thief Nyah Hall.
8 X-Men
Release Date: July 14th, 2000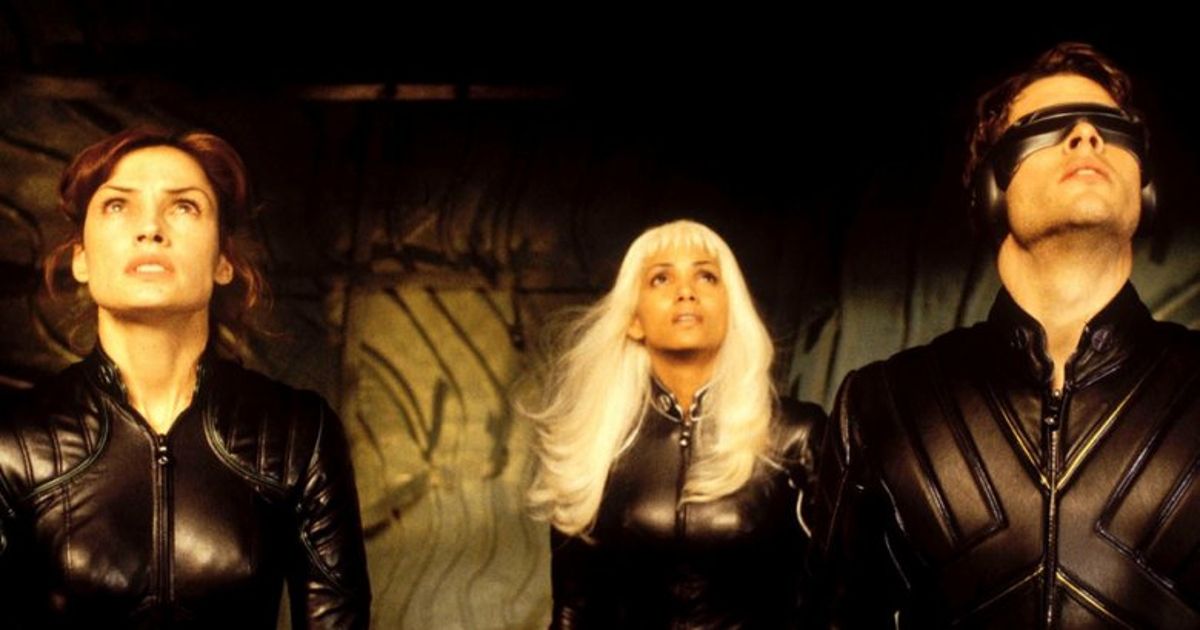 20th Century Studios
Based on the beloved comic book series created by Stan Lee, X-Men featured one of the greatest casts ever assembled, including Patrick Stewart, Hugh Jackman, Halle Berry, James Marsden, and Ian McKellen. The movie had been in development from as far back as 1984, with several big-name directors attached at various points, including Kathryn Bigelow and even James Cameron.
Eventually, directing duties landed with Bryan Singer, who was best known for directing The Usual Suspects, but has since gone on to direct four more X-Men movies and 2018's Queen biopic Bohemian Rhapsody. The movie about Marvel's mutants was a monumental hit with critics and audiences alike and is still considered a classic amongst superhero fans to this day.
7 Shaft
Release Date: June 16th, 2000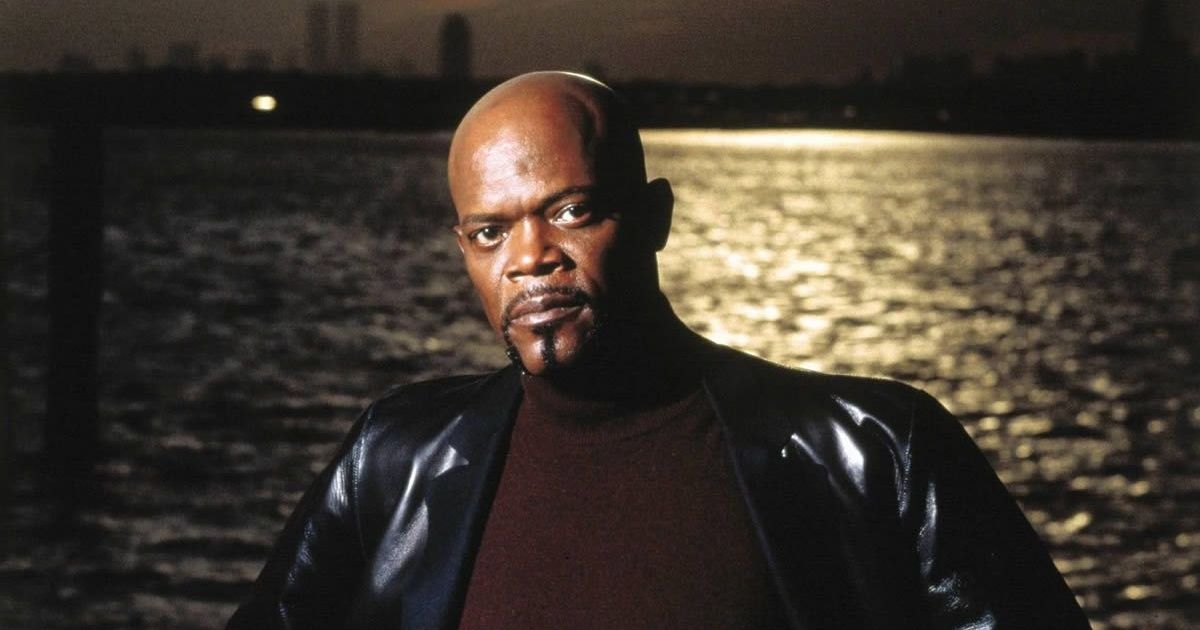 Paramount Pictures
Within the first few seconds of hearing that riding cymbal and funky wah-wah guitar, the theme from Shaft is instantly recognizable. The original movie and its soundtrack are among the most iconic in Hollywood, and were recognized by the Library of Congress for being "culturally, historically, or aesthetically significant."
It was an early example of Blaxploitation cinema crossing over into the mainstream, and there must have been a lot of pressure when developing this 2000 legacy sequel. Who better to appear as the private eye and one cool cat, bad mother (shut your mouth) Shaft (here portrayed as the original Shaft's son) than legendary actor Samuel L. Jackson? It was a role he was built for, and he didn't disappoint. The film itself was a little forgettable, but, on the whole, made for a fun action flick for fans of the originals and newcomers to the series alike.
6 Charlie's Angels
Release Date: November 15th, 2000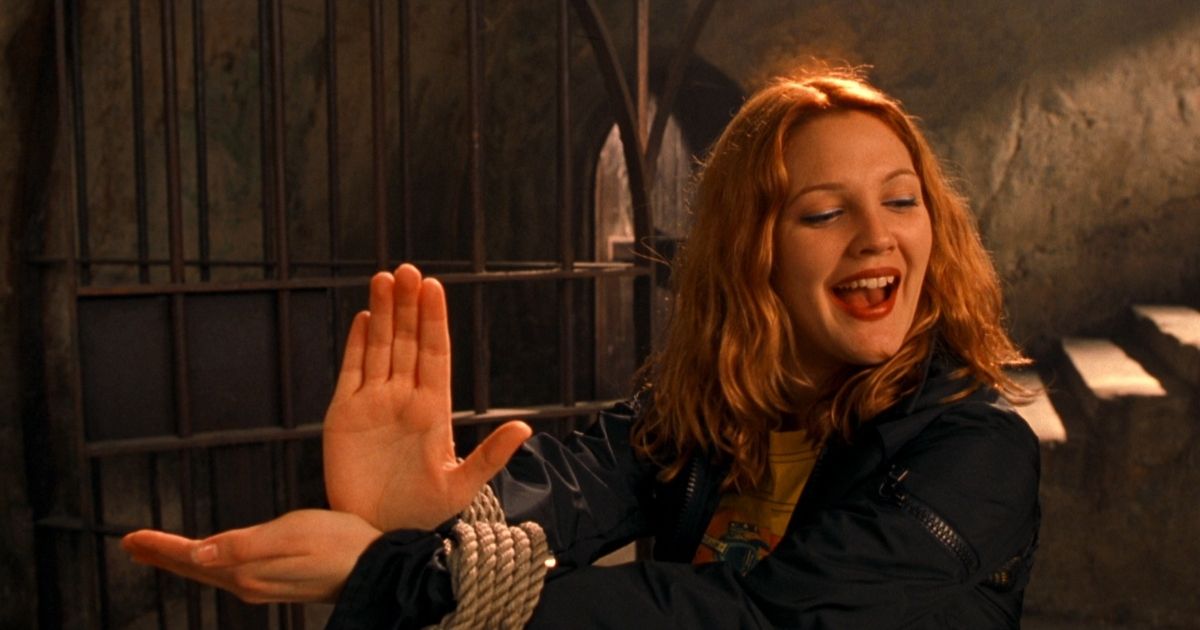 Columbia Pictures
Charlie's Angels was a popular show in the late-70s/early-80s, which garnered a strong and loyal following, so a movie spin-off was inevitable. This iteration saw Cameron Diaz, Drew Barrymore, and Lucy Liu take over as the eponymous Angels, a trio of tough and talented private agents.
The angels embark on a dangerous mission to rescue a captured billionaire and keep his top-secret technology out of the wrong hands. Thanks to its impressive cast, which also included Tom Green, Bill Murray, Crispin Glover, Tim Curry, LL Cool J, and Matt Le Blanc, and its blend of fun gadgets, and exciting action sequences with sprinklings of humor, the movie went on to become a huge hit and spawned two further sequels.
Related: Most Anticipated Movies of 2023
5 Gladiator
Release Date: May 5th, 2000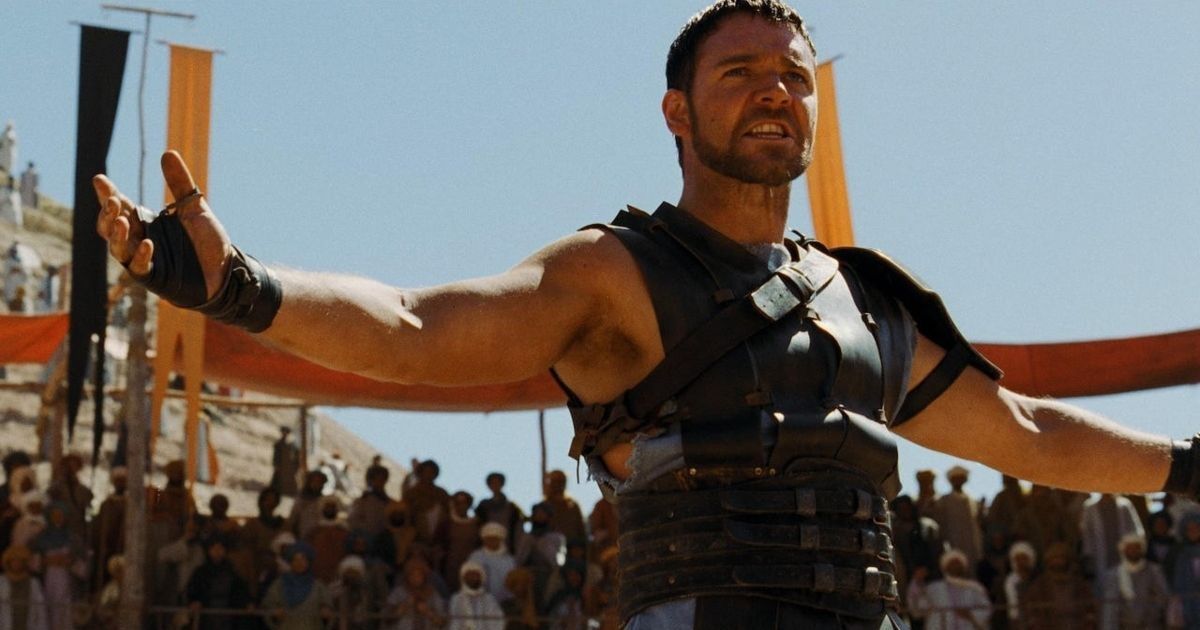 Universal Pictures
Gladiator made Russell Crowe an action star and proved Ridley Scott still had it. The story of a Roman soldier who becomes a Gladiator after his family is killed by the Emperor's son (an incredible, weird, creepy Joaquin Phoenix that got his first Oscar nomination for this performance). The film was so successful it bought back from the dead the Sword-and-sandal genre, and films like 300 would've never been made without it.
Crowe is not only tough and believable as a fighter, but his charisma and great speeches make every audience member want to fight with him, and for him. The movie has kept a place in people's imaginations for the last 23 years. So much so, that this year they're finally shooting a sequel with Denzel Washington, Pedro Pascal, Connie Nielsen (coming back), and Paul Mescal. "Are you not entertained?" indeed.
4 Crouching Tiger, Hidden Dragon
Release Date: December 15th, 2000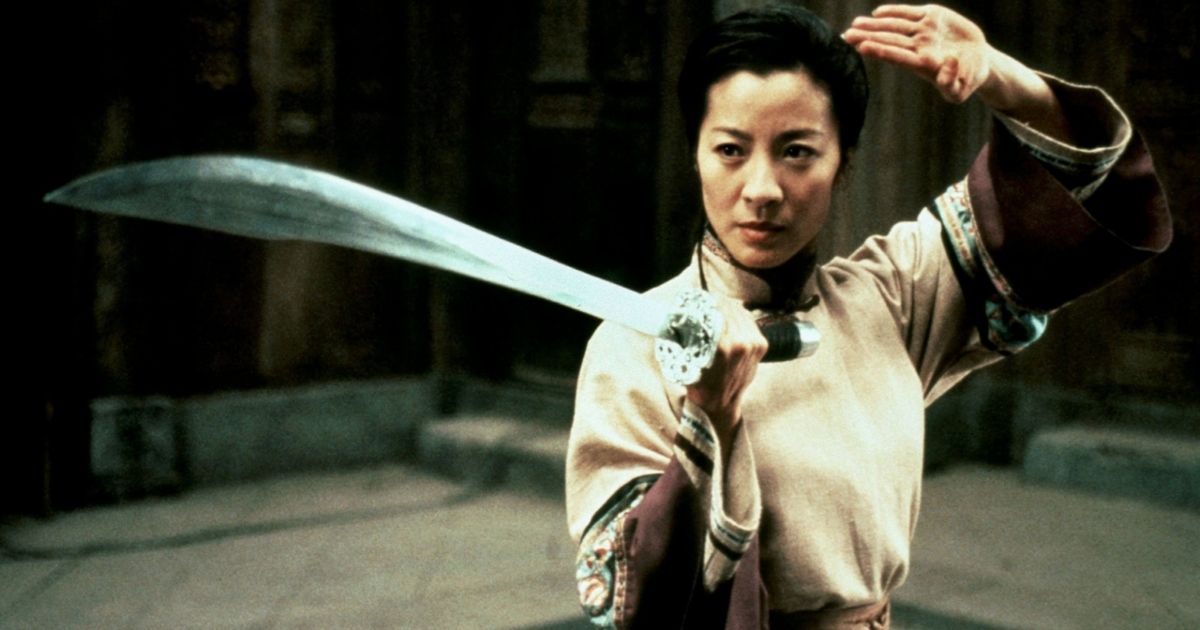 Sony Pictures Classics
Crouching Tiger, Hidden Dragon proved to be a phenomenal breakthrough for international films at the time of its release. The Chinese movie make $128 million in the United States, becoming the highest-grossing international-language film produced overseas in American history.
It was also a huge hit with critics and earned a staggering 10 Academy Award nominations. Set during 19th Century Qing Dynasty China, this beautifully shot martial arts epic follows the story of Yu Shien Lien as she embarks on a quest to recover a stolen sword from a mysterious thief. The film was praised for its story, direction, cinematography, and thrilling combat choreography.
3 Battlefield Earth
Release Date: May 12th, 2000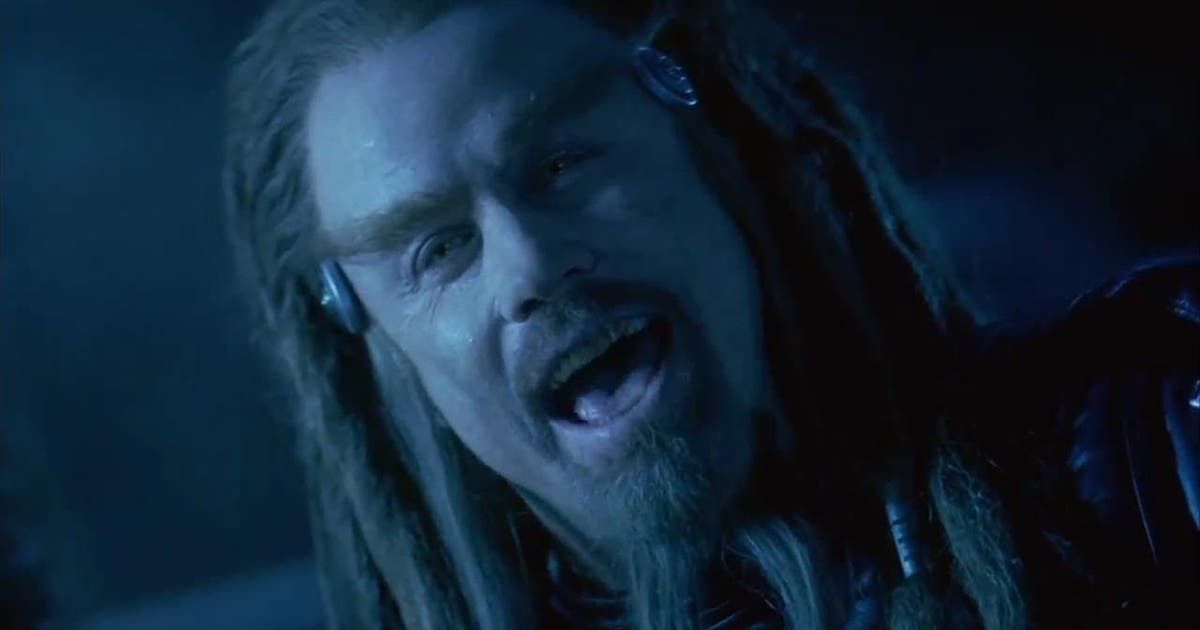 Warner Bros. Pictures
Unlike many of these films, which were critical and/or commercial successes, Battlefield Earth was not, and that is putting it very likely. In fact, the movie, based on the 1982 novel by Scientology founder L. Ron Hubbard, was such an overwhelming disaster that it is now widely regarded as one of the worst movies ever made, winning an impressive eight Golden Raspberry Awards, and ultimately causing the bankruptcy of its production company Franchise Pictures.
Somewhat of a vanity project for avid Scientologist and star of the movie John Travolta, he had high hopes for the movie and even had pitched for a sequel prior to the film's release, not to mention a range of movie-related action figures that went on sale to coincide with its release. However, the movie was ravaged by critics and audiences alike for its stilted acting across the board, ridiculous costumes and special effects, and hard-to-follow, nonsensical plotline.
2 Shanghai Noon
Release Date: May 23, 2000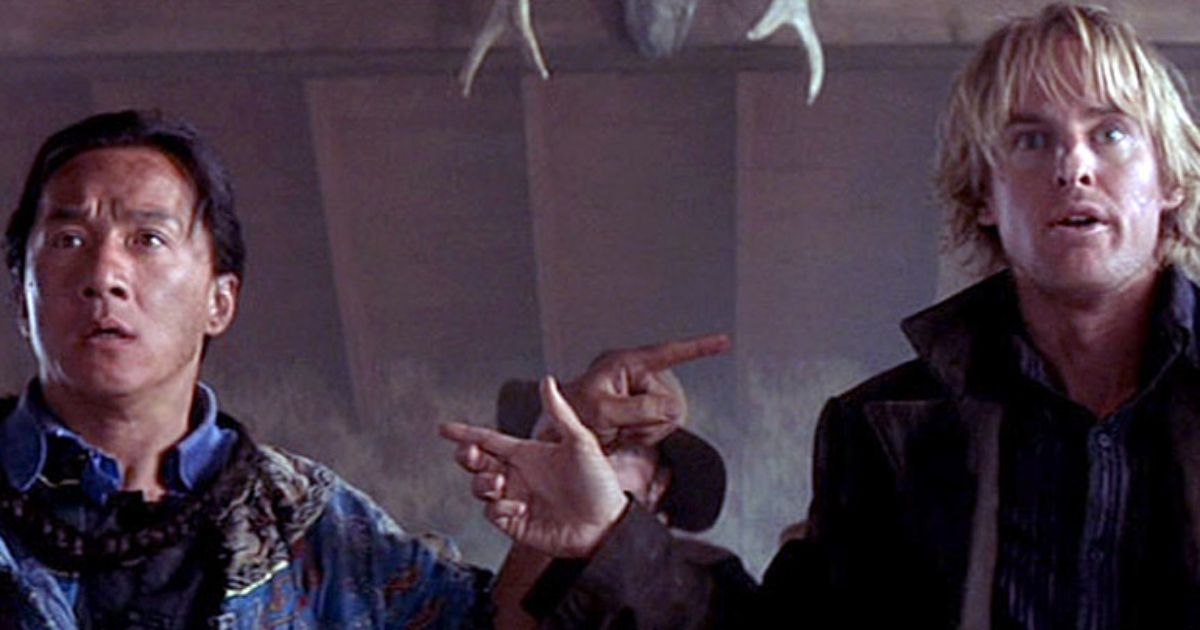 Touchstone Pictures
Owen Wilson and Jackie Chan star in this action-packed buddy comedy that juxtaposes choreography and action found in traditional martial films, of which Chan is somewhat of a veteran, with the setting of the old wild west.
The duo's chemistry is really what carries Shanghai Noon, and the riffing between the two vastly different heroes never grows tired. The movie is inspired by the classic Western drama Red Sun starring Charles Bronson and Toshiro Mifune but reimagined as a comedy.
1 Battle Royale
Release Date: December 16th, 2000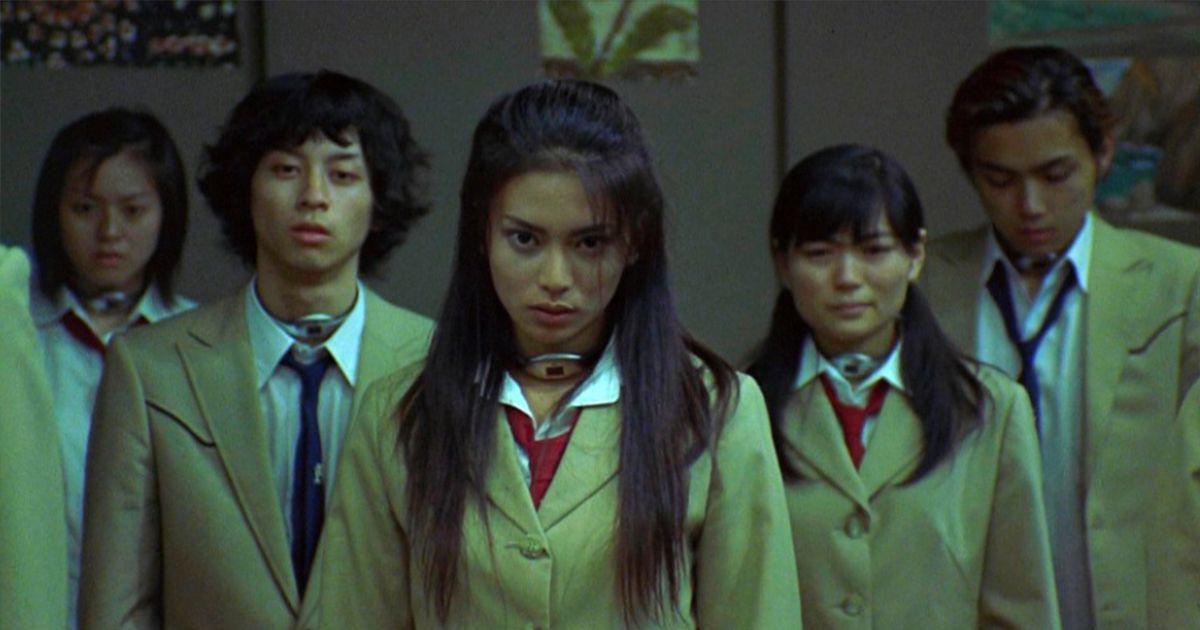 Toei Company
Before The Hunger Games, there was the controversial Japanese, Kinji Fukasaku-directed action thriller Battle Royale. Like The Hunger Games, the plot revolves around a totalitarian government that forces youngsters to enter a competition that sees them fighting to the death. Unlike The Hunger Games, however, the movie is squarely aimed at adults and not the tween market. The participants involved are just school-aged, and the violence is brutal and unrelenting.
Battle Royale was actually banned in several countries. Not solely relying on shock value, the movie was a critical and commercial success, becoming the highest-grossing Japanese-language film at the time of its release and finding itself on many a list of "Best Films of the 00s." Quentin Tarantino even went as far as to state in 2012 that it was his favorite movie of the last two decades.
'I am officially off the market': When Margot Robbie revealed she made the 'conscious' decision of not dating actors

Margot Robbie revealed her decision to not date actors because of the media scrutiny that came with a public relationship of two high-profile actors
Back in 2015, A-lister Margot Robbie made a declaration that she would not be dating any actors. The actress may have alluded to her fiance Tom Ackerley, who she married the following year in 2016. In an exclusive interview with Marie Claire, she revealed that being in a relationship as an actor herself came with its own set of challenges. She believed that dating someone who was popular would add on to the media scrutiny.
Margot Robbie opened up on why she made a conscious decision to not date actorsTalking to Marie Claire, she claimed, "I am officially off the market." She then shared the reasoning behind her decision and added, "I made a conscious decision not to date actors." She continued to explain, "But not because I hate actors. That's a nasty generalization to make, and that's not the case. People take such an interest in your love life when you have a profile, it puts a lot of stress on a relationship."
The Barbie actress continued, "So two people with profiles, I figure it's just double the amount of scrutiny, and I'd like to avoid that at all costs." This came after reports of her locking lips with Tarzan co-star Alexander Skarsgard started making rounds. It was reported that she was caught kissing the actor during the Sundance Film Festival.
Margot Robbie revealed she opted for a minimal lifestyle even after becoming an actorIn the interview, Robbie also opened up about how she was adapting to fame. She shared, "I have a normal 24-year-old life. If I were a waitress, I'd probably have the exact same lifestyle. I'd go to the same clubs I go to already, live in the same house with the same housemates, hang out with the same people."
However, Margot Robbie tied the knot with Tom Ackerley who is an English producer and actor. The duo met on the sets of 2013 movie Suite Francaise where Tom was working as an assistant director. Post marriage, both of them launched their production company LuckyChap Entertainment.
Post navigation
Monica Bellucci and Tin Burton at lunch in the restaurant in Selci Lama

For All Saints' Day, the Hollywood star from Tiferno returned to his native Umbria to enjoy a moment of relaxation and then visit his parentsOn the occasion of the All Saints' Day celebrations, the Hollywood star of Tiferno origin, Monica Bellucci, returned to her native Umbria to enjoy a moment of relaxation and to visit her father Pasquale and her mother Brunella.Flanked by her current partner Tim Burton, she went to lunch, together with about twenty old friends, at the Osteria del Musicista, which has always been her favorite restaurant, in Selci Lama.Menu dedicated to typical dishes of the area, which includes an appetizer with breadsticks lined with coppa, duck in porchetta and grilled pork livers, polenta with wild boar sauce accompanied by the very typical cappelletti in broth.To conclude, a dessert based on fried "ciaccia" with Nutella and roasted chestnuts.
Having paid the bill and greeted the restaurant owner and lifelong friend, Roberto Polchi, Monica brought home cappelletti and broth for a family dinner.
Post navigation
'Rocky' Was Quite Different In His Original Screenplay, Sylvester Stallone Claims

Sylvester Stallone took his friend's advice on a rewrite of the original screenplay to Rocky. A few tweaks later, he was on his way to major success.
In the new Netflix documentary Sly, Stallone discussed how he initially conceived of the project, which had a much harder edge. In the early version, Rocky was depicted as a "thuggish" character, inspired by Martin Scorsese's crime drama, Mean Streets.
But Stallone's perspective changed when a friend read the script and thought the boxer was too cruel for audiences to actually care about him.
Stallone recalled her crying.
"She goes, 'I hate Rocky. I hate him. He's cruel. He hits people. He beats them up.'"
Stallone took it to heart, and asked what he could do to soften the character.
"I said, 'what if you stop short of it?' Like, maybe he almost did. He could have, that's his job, but he doesn't?' 'That'd be nice,'" he added. "I said, 'What if he had a girlfriend or something?' 'Yeah, that's nice.' So I go back, start writing that: 'Girlfriend. Nice.'"
$117 million in box office later, a franchise was born.
Stallone also revealed that actor Dolph Lundgren sent him to the hospital during one fight scene in Rocky IV.
"Dolph Lundgren… he pulverized me," Stallone says in the documentary. "Later that night, my heart started to swell—which happens when the heart hits the chest—and then my blood pressure went up to 260, and they thought I was going to be talking to angels. Next thing I know, I'm in intensive care, where I'm surrounded by nuns, and I thought, 'OK, that's curtains.'"
Stallone was in the hospital for nine days following the incident, praying for "one more round."
"For the first minute of the fight, it is going to be a free-for-all," Stallone told Lundgren. The Swedish actor joked in a separate interview that all he did was "obey orders," explaining, "[Stallone] was the boss. I did what he told me."
Doctors allegedly told Stallone that he received a blow to the ribs that made his heart rattle around in his ribcage, a condition typically seen in head-on collisions. "I did hit a bus, of sorts," Stallone joked.
Post navigation