Fighting Styles Most Commonly Used in Movies
Karate, Brazilian Jiu Jitsu, Capoeira, and Kung Fu — the precise origins of these martial arts are often subject to scholarly debate. But typically, they're easy to identify upon seeing fighters utilize their attacks. That's very much the case in action films, even if their respective characters don't mention the martial art outright. Between that and a little research, we've gone through some of the films which are most representative of the different fighting styles.
Some famous films appear on the list, while other movies may be unfamiliar. But most of them utilize their styles of fighting to effective degrees in terms of both canon damage and choreographed aesthetics. That said, these are 12 fighting styles commonly used in movies, ranked.
12 Aikido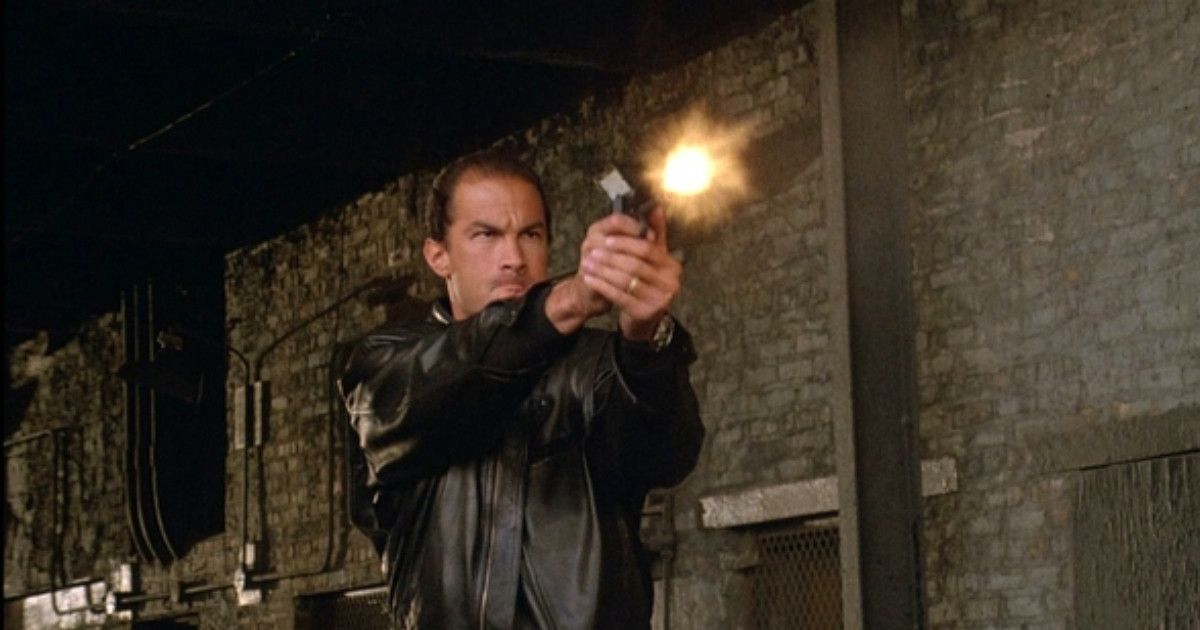 Warner Bros. Pictures
If you're looking to learn a martial art to properly defend yourself from attackers, steer entirely clear of Aikido. It's ineffective in premise and execution, with fans of mixed martial arts and other combat sports knowing the most famous practitioner of Aikido as essentially a fake. Of course, that's Steven Seagal.
This fighting style was widely popularized by a Seagal film called Above the Law (1988), and ever since, he's made a mediocre career off of Aikido. There are a couple of decent movies featuring this technique from before Seagal's time, but they're hardly worth delving into, either. Aikido may have a common use in cinema, but really, it's a bit of a joke.
11 Tai Chi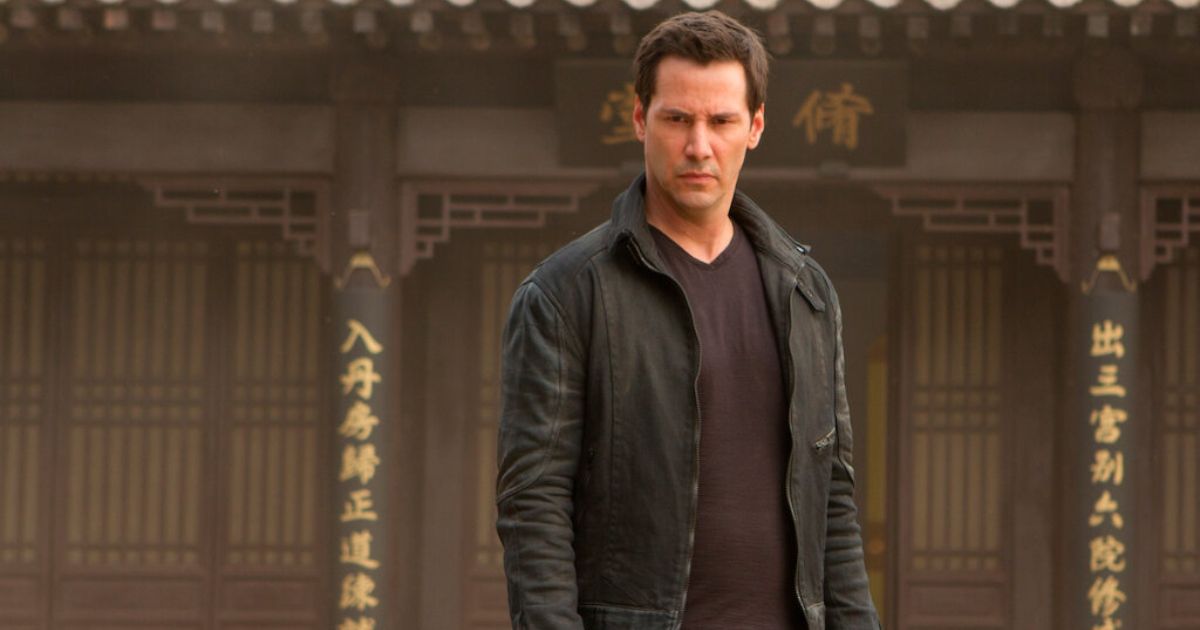 Universal Pictures
Although none are particularly famous, several motion pictures have revolved around the slow-moving art of self-defense and health known as Tai Chi. A Chinese-American martial arts film, Man of Tai Chi (2013) marked the directorial debut of Keanu Reeves from a script written by Michael G. Cooney. It's a solid film, and that sentiment is reflected in its positive response from pundits of the industry — it holds a 71% approval rating on critical consensus website Rotten Tomatoes. There's also the protagonist of Jim Jarmusch's enigmatic art thriller, The Limits of Control, a divisive film to say the least.
And sure, Tai Chi may be among the most ineffective arts on the list for fighting, primarily being practiced for relief of stress. But there's one film titled Tai Chi O (2012) that retells how the Chen style of this art was taught to the first outsider of the family. It provides great insight into the history of Tai Chi, and it's of great quality overall. This isn't the best skil lset to use in a fight, nor is it the most famous outside of meditative techniques, but it does meet the marks to land here on the list.
10 Judo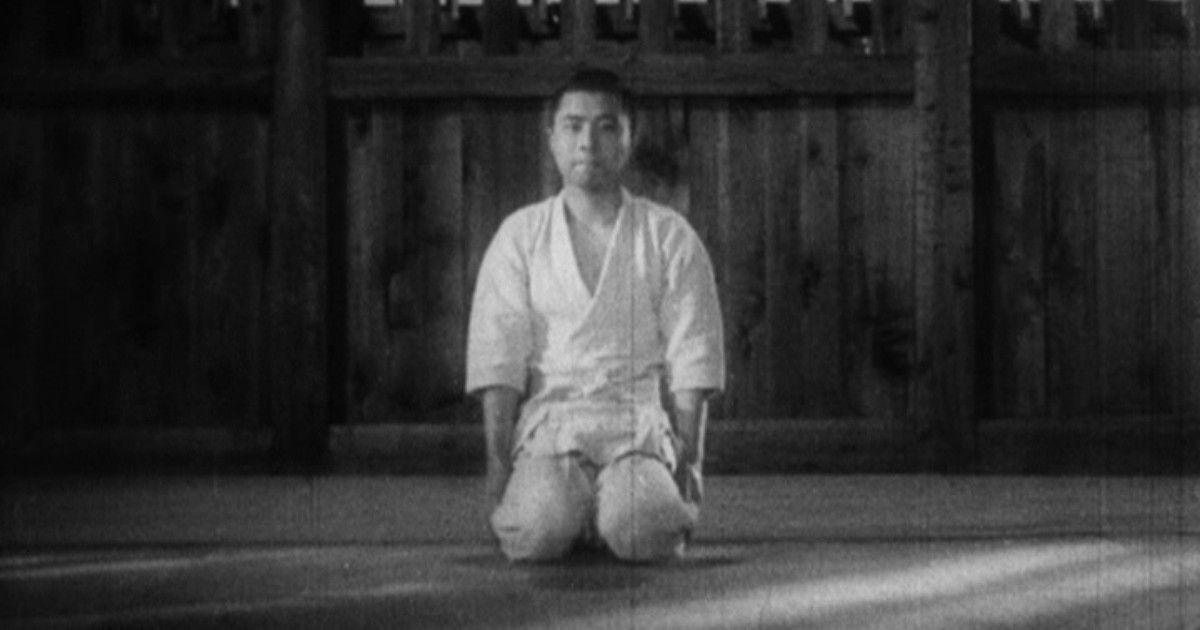 Toho Studios
A Japanese martial art, Judo can be found in two films by Akira Kurosawa: his debut called Sanshiro Sugata (1943), and of course its sequel, Sanshiro Sugata Part II (1945). The titular character in both entries is based on Saigō Shirō, one of the most prominent judokas to ever live. And not only were the Sanshiro Sugata films well-received upon release, but they were also highly influential.
Related: Akira Kurosawa: The Best Films From His Middle Period
The second entry is believed by film historians to be the first sequel to feature the original title followed by a number. Plus, the Hong Kong martial arts film Throw Down (2004) is directly dedicated to Kurosawa, with clear-cut elements of the Sanshiro Sugata films featured therein. Kurosawa is one of Japan's all-time greatest directors, and those two films of his land Judo here at number ten.
9 Muay Thai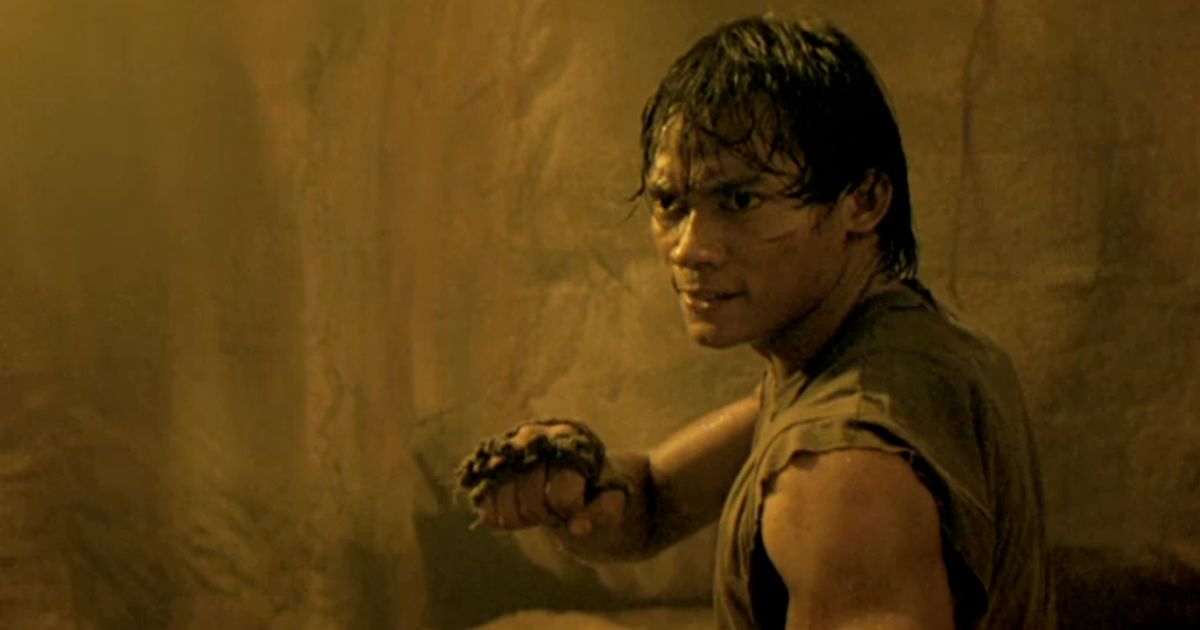 EuropaCorp
Aside from subpar movies from Jean-Claude Van Damme like Bloodsport (1988) and Kickboxer (1989), motion pictures only began utilizing this martial art in the 21st century. There are a few notable exceptions to that, such as Born to Fight (1984) and Rapid Fire (1992). But for the most part, this fighting style really took off in the decade following the latter film thanks to the release of A Fighter's Blues (2000).
For his role in that film, Andy Lau trained extensively in Muay Thai, and ever since, movies from around the world have been utilizing stand-up attacks in tandem with clenching techniques for their respective fighters. Some more examples include Beautiful Boxer (2003), along with films starring Tony Jaa such as Ong-Bak: Muay Thai Warrior (2003) and The Protector (2005). All of these films perfectly showcase the effective 'art of eight limbs.'
8 Wing Chun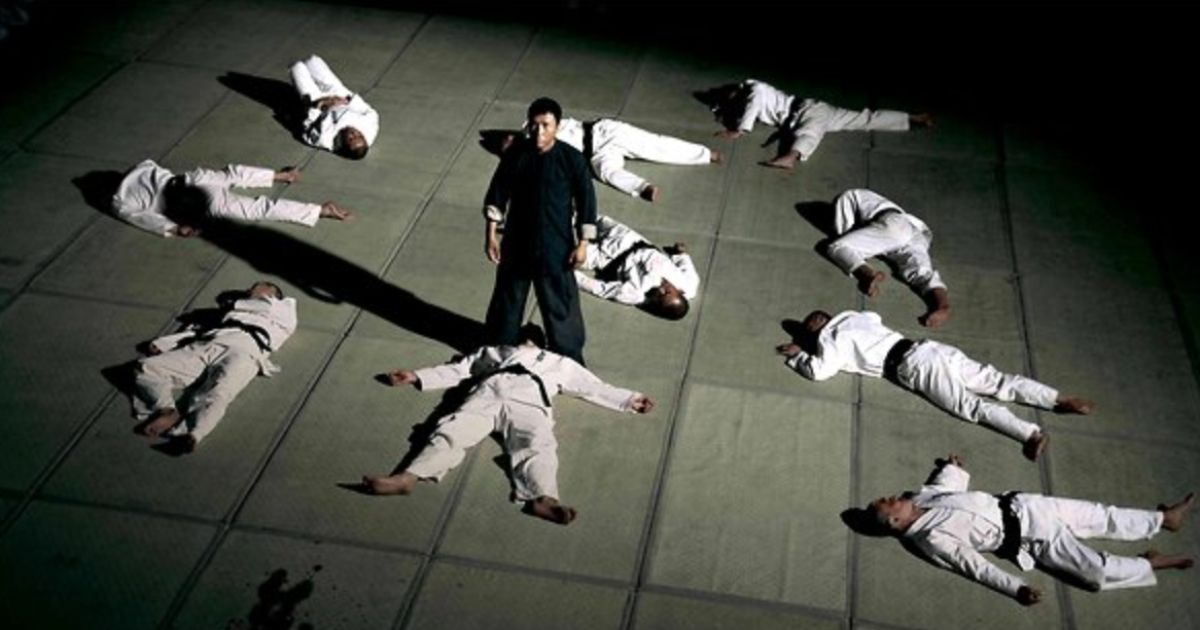 Mandarin Films
Far and away the most prominent example of Wing Chun within film would be the Ip Man series. Sammo Hung was the martial arts choreographer for the first two films in the franchise, and he received widespread praise for his work every step of the way as he had with previous martial arts films.
He had worked before on famous Hong Kong projects such as Warriors Two (1978) and The Prodigal Son (1981) — Wing Chun was extensively featured in both, and Hung's experience was a primary reason for his being hired on the Ip Man films. And justifiably so. Those are the only titles in which you would see Wing Chun used properly in cinema.
7 Karate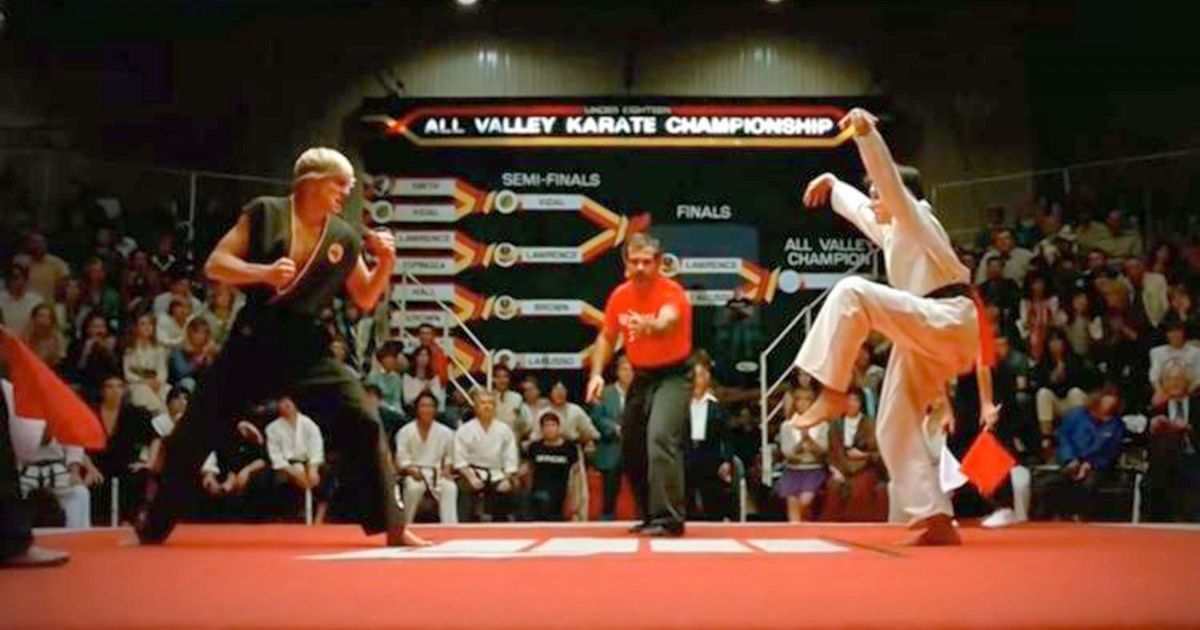 Delphi II Productions
Among the most famous martial arts to ever exist is Karate, and frankly, a large part of that can be attributed to the grand success of one film in particular: The Karate Kid (1984). Obviously, the fighting form at hand lends its name to that project, with some less-notable films taking the same inspirations such as Karate Kiba (1973) with Sonny Chiba.
And of course, Karate can be seen in The Way of the Dragon (1972), which features Bruce Lee's character espousing the way of Karate as opposed to Chinese Kung Fu. And those are just a few examples of Karate being used in movies.
6 Capoeira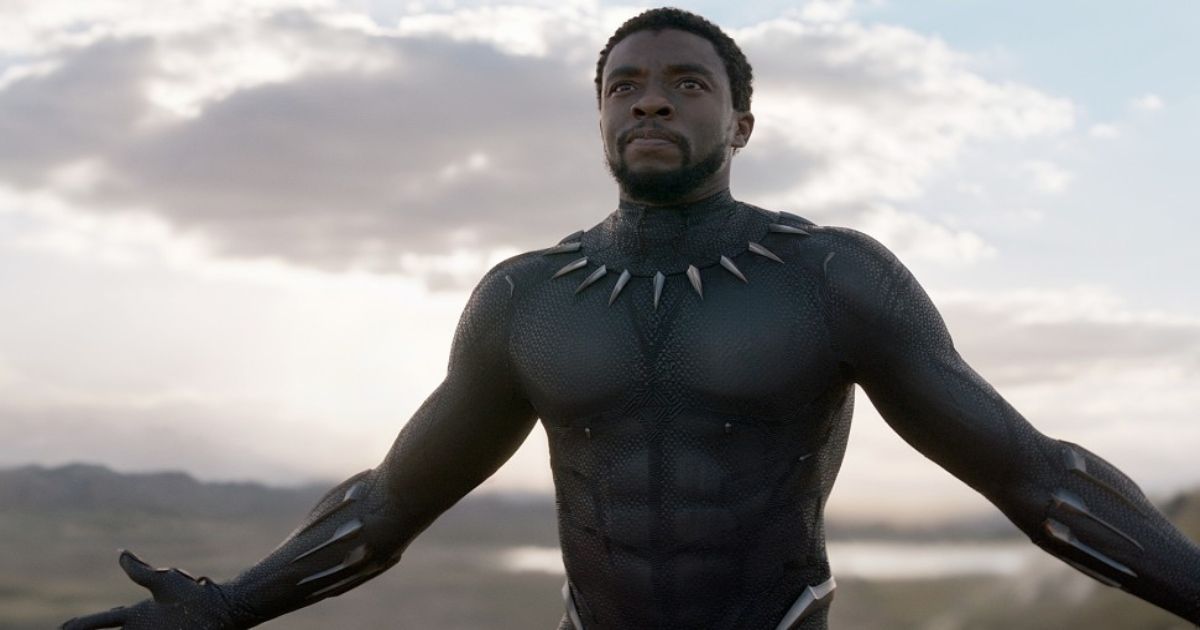 Marvel StudiosDisney
Really, only one Hollywood production has revolved around Capoeira from beginning to end: Only the Strong (1993). There's a good chance you've never heard of it, as it's one of the flat-out worst films you're likely to read about today. But considering that this martial art (which can be used effectively despite its flashy inclinations) is used by famous superhero characters, it deserves a spot on the list.
A character in the Marvel Cinematic Universe named T'Challa (also known as Black Panther, portrayed by Chadwick Boseman) fights using Capoeira among many other styles, along with Blade from a separate line of Marvel films. There are a couple more examples of Brazilian films that use this technique well, but this spot is mostly bolstered by the aforementioned superheroes.
5 Kung Fu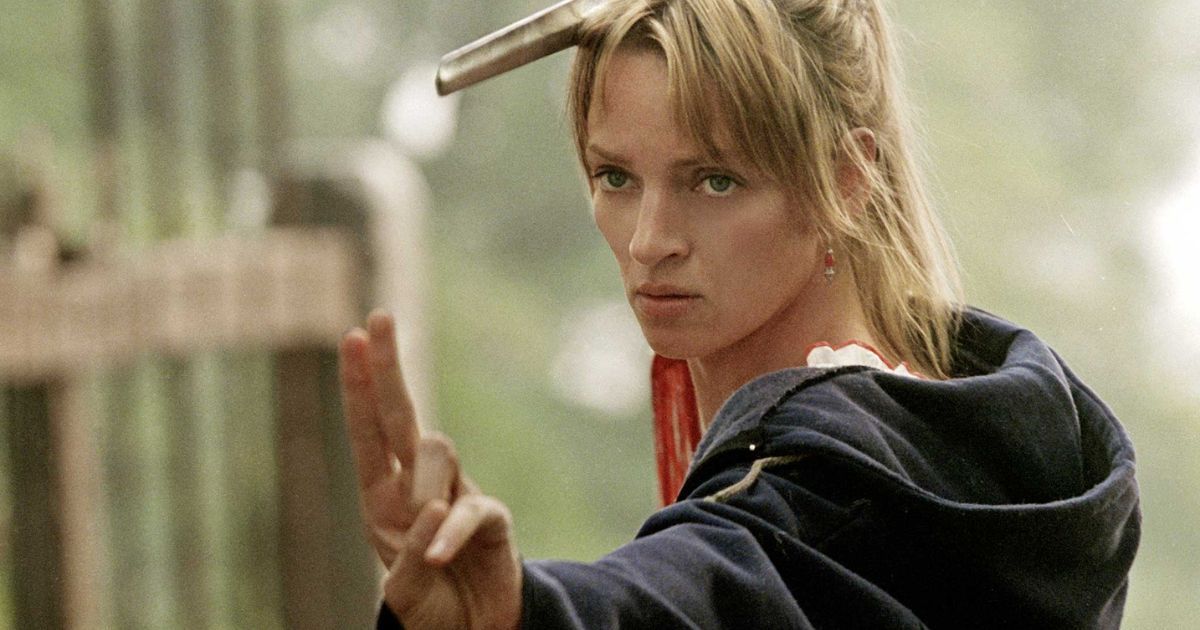 Miramax Films
Like Karate, this martial art lends its name to many famous productions from Hollywood and beyond. The most obvious example off the bat would be Kung Fu Panda (2008), an animated outing with Jack Black in the titular role. That DreamWorks project spawned one of the biggest animated franchises ever, and it only marks one example of Kung Fu portrayed in film.
Related: Kung Fu Panda: Best Fight Sequences in the Movies, Ranked
Bruce Lee's Enter the Dragon (1973) features this style heavily. Then there's The Matrix (1999) with Keanu Reeves along with both Kill Bill films with Uma Thurman. And a critically acclaimed action comedy called Kung Fu Hustle (2008) caps this entry off to a tee.
4 Keysi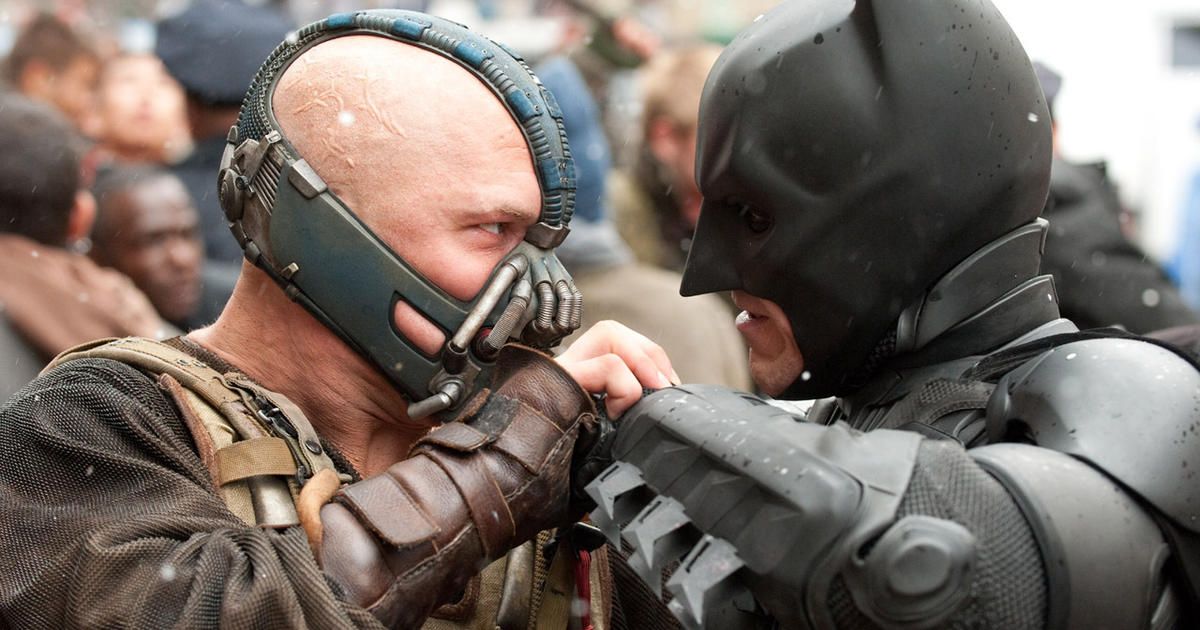 Warner Bros.
Primarily popularized through The Dark Knight trilogy by Christopher Nolan, Keysi is a key component of Batman's fighting style. Batman was portrayed by Christian Bale in the films, and trained for months in Keysi to render the action sequences of Batman Begins (2005), The Dark Knight (2008), and The Dark Knight Rises (2012) as seamless as humanly possible.
But of course, that famous superhero trilogy is far from the only Hollywood production (or series thereof) to utilize this method of fighting, as Mission: Impossible III (2006) made use of it soon after the first Batman film by Nolan. There's also Quantum of Solace (2008) with Daniel Craig and Jack Reacher (2012) with Tom Cruise. They feature Keysi to effective degrees to land the fighting style here at number four.
3 Arnis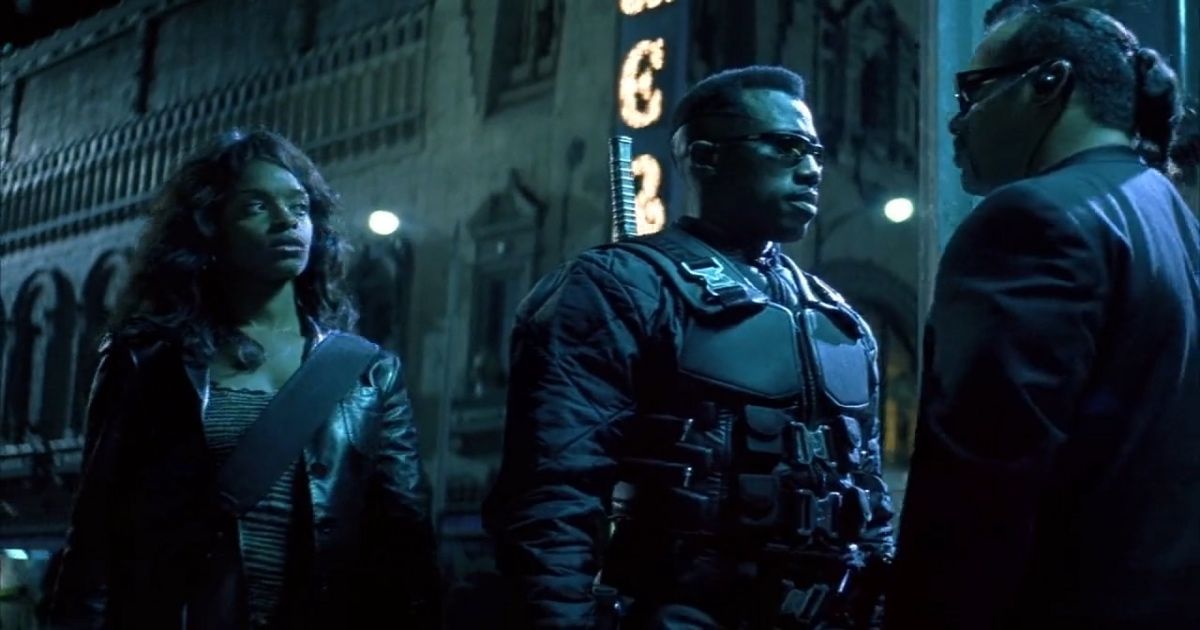 New Line Cinema
The martial art of the Philippines, this tactic entails using handheld defenses — typically long, wooden weapons that grant the art the nickname "stick fighting." Right off the bat, it's worth noting that several characters in the Marvel Cinematic Universe fight in this style, like Black Widow, Hawkeye, and Winter Soldier. Sticking with superheroes, the titular character in Kick-Ass (2010) primarily fights with this method, and the same thing goes for the Blade series of action films with Wesley Snipes.
But frankly, those crime fighters are only scratching the surface of the use of Arnis within cinema. This style was also used as the basis for the choreography in 300 (2007), and even in animated films such as Raya and the Last Dragon (2021) from Disney. Although you may not be familiar with Arnis by name, you'd without a doubt recognize its use by the characters in these famous films.
2 Brazilian Jiu Jitsu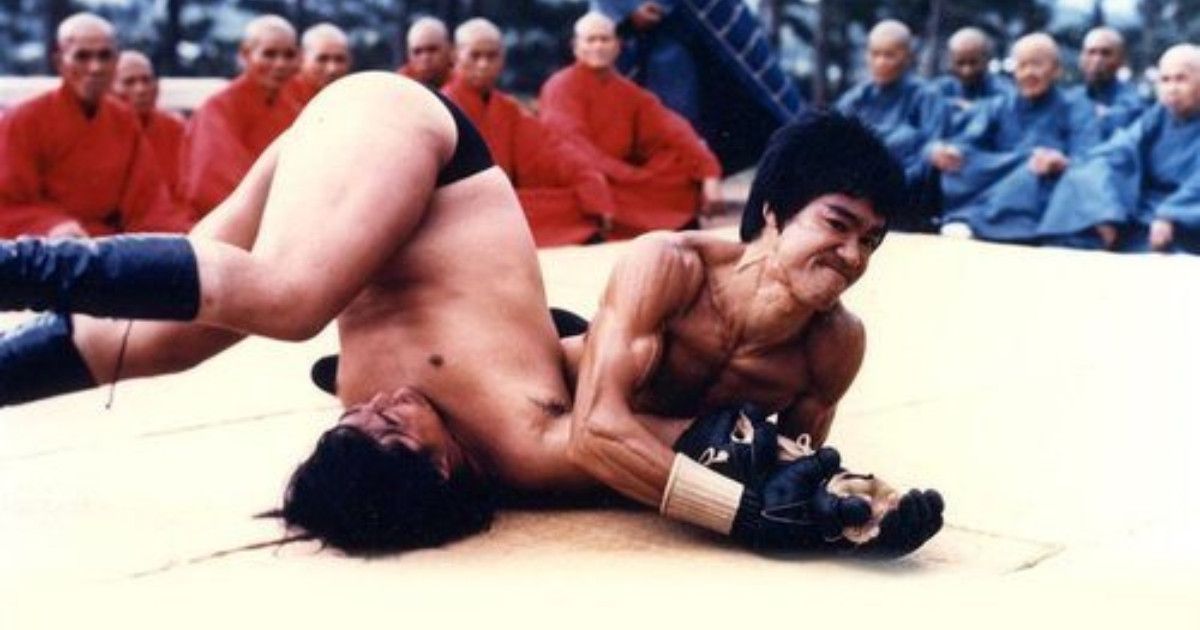 Warner Bros.
Developed by the Gracie family in 1925, this method of self-defense has gained massive popularity in the 21st century through mixed martial arts (MMA) organizations such as the UFC. Thus, many Hollywood productions as of late have featured Brazilian Jiu Jitsu as a chosen fighting style for at least one of their given characters: take John Wick: Chapter 3 – Parabellum (2014), for example. The titular character therein uses techniques such as armbars to put his opponents into submissions. From there, he either snaps their limb or shoots them.
Related: The Best Fight Scenes From the Entire John Wick Franchise, Ranked
The examples of BJJ within film are essentially endless from there, with Enter the Dragon (1973) popularizing submission holds for western audiences. Several iconic characters have used this martial art in some capacity, such as Martin Riggs (played by Mel Gibson) in Lethal Weapon (1987) and his application of triangle chokes. That's still only scratching the surface, with BJJ being an undeniable choice for the penultimate spot of fighting styles commonly used in movies.
1 Boxing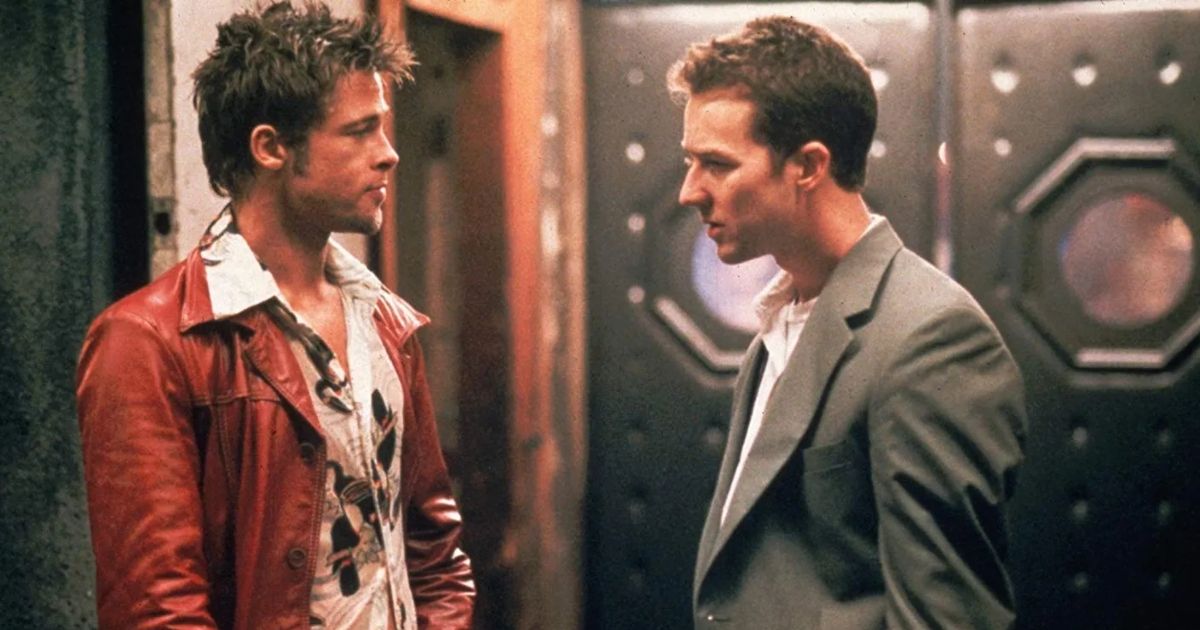 20th Century Fox
When it comes time to throw down, the most common attack in the world is an overhand right. Of course, some of the most well-known and revered films in the medium's history revolve around the sweet science, from Rocky (1976) and Raging Bull (1980) to Million Dollar Baby (2004) and The Fighter (2010). But even if it's a comedy like Scrooged (1988) or a thriller like Fight Club (1999), boxing is on display whenever a given character decides to use violence.
Of course, this is a natural instinct, to "throw hands." Boxing is arguably the oldest sport in the world, with its attacks ranking easily among the most effective, as well. Whether a character throws a jab followed by a rear uppercut or a left hook to the body to set up a straight, it's common practice to punch your opponent in the face even if it isn't in a professional setting. In the end, nearly every movie ever made with a fight scene uses boxing to some degree, with this martial art being an undeniable choice as the most common of the bunch.
'I am officially off the market': When Margot Robbie revealed she made the 'conscious' decision of not dating actors

Margot Robbie revealed her decision to not date actors because of the media scrutiny that came with a public relationship of two high-profile actors
Back in 2015, A-lister Margot Robbie made a declaration that she would not be dating any actors. The actress may have alluded to her fiance Tom Ackerley, who she married the following year in 2016. In an exclusive interview with Marie Claire, she revealed that being in a relationship as an actor herself came with its own set of challenges. She believed that dating someone who was popular would add on to the media scrutiny.
Margot Robbie opened up on why she made a conscious decision to not date actorsTalking to Marie Claire, she claimed, "I am officially off the market." She then shared the reasoning behind her decision and added, "I made a conscious decision not to date actors." She continued to explain, "But not because I hate actors. That's a nasty generalization to make, and that's not the case. People take such an interest in your love life when you have a profile, it puts a lot of stress on a relationship."
The Barbie actress continued, "So two people with profiles, I figure it's just double the amount of scrutiny, and I'd like to avoid that at all costs." This came after reports of her locking lips with Tarzan co-star Alexander Skarsgard started making rounds. It was reported that she was caught kissing the actor during the Sundance Film Festival.
Margot Robbie revealed she opted for a minimal lifestyle even after becoming an actorIn the interview, Robbie also opened up about how she was adapting to fame. She shared, "I have a normal 24-year-old life. If I were a waitress, I'd probably have the exact same lifestyle. I'd go to the same clubs I go to already, live in the same house with the same housemates, hang out with the same people."
However, Margot Robbie tied the knot with Tom Ackerley who is an English producer and actor. The duo met on the sets of 2013 movie Suite Francaise where Tom was working as an assistant director. Post marriage, both of them launched their production company LuckyChap Entertainment.
Post navigation
Monica Bellucci and Tin Burton at lunch in the restaurant in Selci Lama

For All Saints' Day, the Hollywood star from Tiferno returned to his native Umbria to enjoy a moment of relaxation and then visit his parentsOn the occasion of the All Saints' Day celebrations, the Hollywood star of Tiferno origin, Monica Bellucci, returned to her native Umbria to enjoy a moment of relaxation and to visit her father Pasquale and her mother Brunella.Flanked by her current partner Tim Burton, she went to lunch, together with about twenty old friends, at the Osteria del Musicista, which has always been her favorite restaurant, in Selci Lama.Menu dedicated to typical dishes of the area, which includes an appetizer with breadsticks lined with coppa, duck in porchetta and grilled pork livers, polenta with wild boar sauce accompanied by the very typical cappelletti in broth.To conclude, a dessert based on fried "ciaccia" with Nutella and roasted chestnuts.
Having paid the bill and greeted the restaurant owner and lifelong friend, Roberto Polchi, Monica brought home cappelletti and broth for a family dinner.
Post navigation
'Rocky' Was Quite Different In His Original Screenplay, Sylvester Stallone Claims

Sylvester Stallone took his friend's advice on a rewrite of the original screenplay to Rocky. A few tweaks later, he was on his way to major success.
In the new Netflix documentary Sly, Stallone discussed how he initially conceived of the project, which had a much harder edge. In the early version, Rocky was depicted as a "thuggish" character, inspired by Martin Scorsese's crime drama, Mean Streets.
But Stallone's perspective changed when a friend read the script and thought the boxer was too cruel for audiences to actually care about him.
Stallone recalled her crying.
"She goes, 'I hate Rocky. I hate him. He's cruel. He hits people. He beats them up.'"
Stallone took it to heart, and asked what he could do to soften the character.
"I said, 'what if you stop short of it?' Like, maybe he almost did. He could have, that's his job, but he doesn't?' 'That'd be nice,'" he added. "I said, 'What if he had a girlfriend or something?' 'Yeah, that's nice.' So I go back, start writing that: 'Girlfriend. Nice.'"
$117 million in box office later, a franchise was born.
Stallone also revealed that actor Dolph Lundgren sent him to the hospital during one fight scene in Rocky IV.
"Dolph Lundgren… he pulverized me," Stallone says in the documentary. "Later that night, my heart started to swell—which happens when the heart hits the chest—and then my blood pressure went up to 260, and they thought I was going to be talking to angels. Next thing I know, I'm in intensive care, where I'm surrounded by nuns, and I thought, 'OK, that's curtains.'"
Stallone was in the hospital for nine days following the incident, praying for "one more round."
"For the first minute of the fight, it is going to be a free-for-all," Stallone told Lundgren. The Swedish actor joked in a separate interview that all he did was "obey orders," explaining, "[Stallone] was the boss. I did what he told me."
Doctors allegedly told Stallone that he received a blow to the ribs that made his heart rattle around in his ribcage, a condition typically seen in head-on collisions. "I did hit a bus, of sorts," Stallone joked.
Post navigation