10 Action Movie Flops We Think Are Actually Good
Action movies don't always guarantee box office success, as it turns out. Tom Cruise's latest Mission: Impossible installment did well in its opening weekend, but now there are doubts about the franchise's future at large. Looking back on the action film genre, there are plenty of acclaimed films that didn't even see opening-weekend success. In celebration of this summer's blockbuster bonanza — in an ironic sort of way — here's a closer look at flops that deserve another viewing.
10 Repo Man (1984)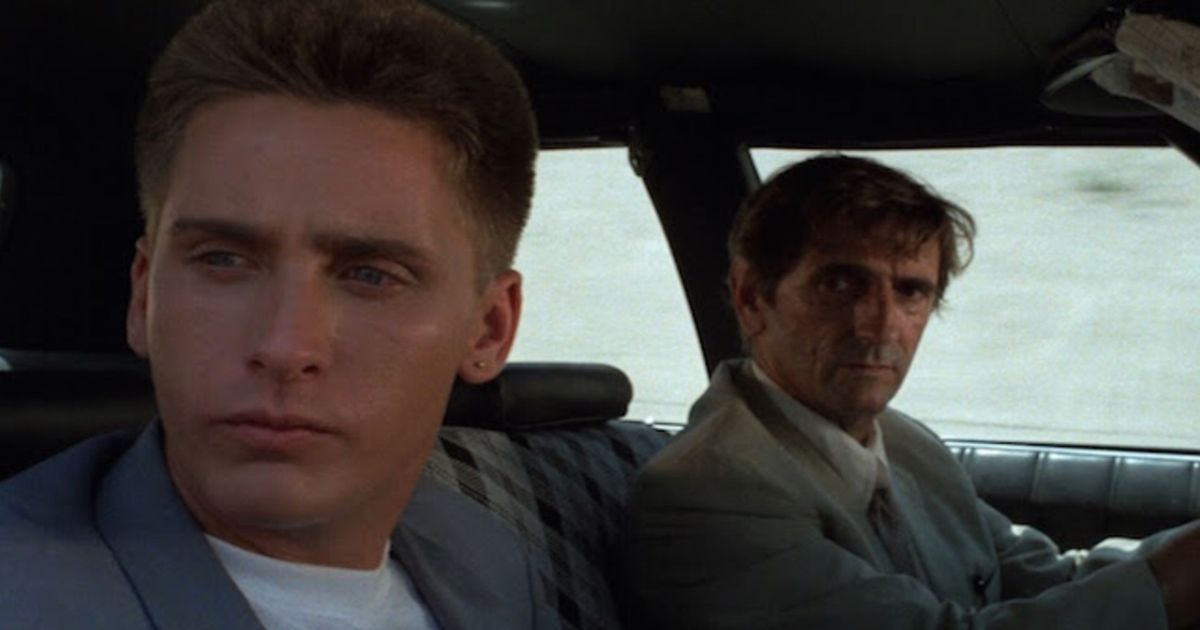 Universal Pictures
Fun fact: Martin Sheen's real name is Ramón Antonio Gerardo Estévez. He's got two famous-actor sons. The one who isn't Charlie Sheen — Emilio Estevez (The Mighty Ducks) — has a long-lost action flick from the '80s called Repo Man. It's actually a variety of genres blended together and was perhaps ahead of its time. Estevez plays an LA slacker and punk rocker named Otto, who starts working for an eccentric repossession agent named Bud (Harry Dean Stanton). He sets out to claim a Chevy Malibu worth $20,000 price tag — and otherworldly contents. Don't miss this one, despite its box-office bombing.
9 Fight Club (1999)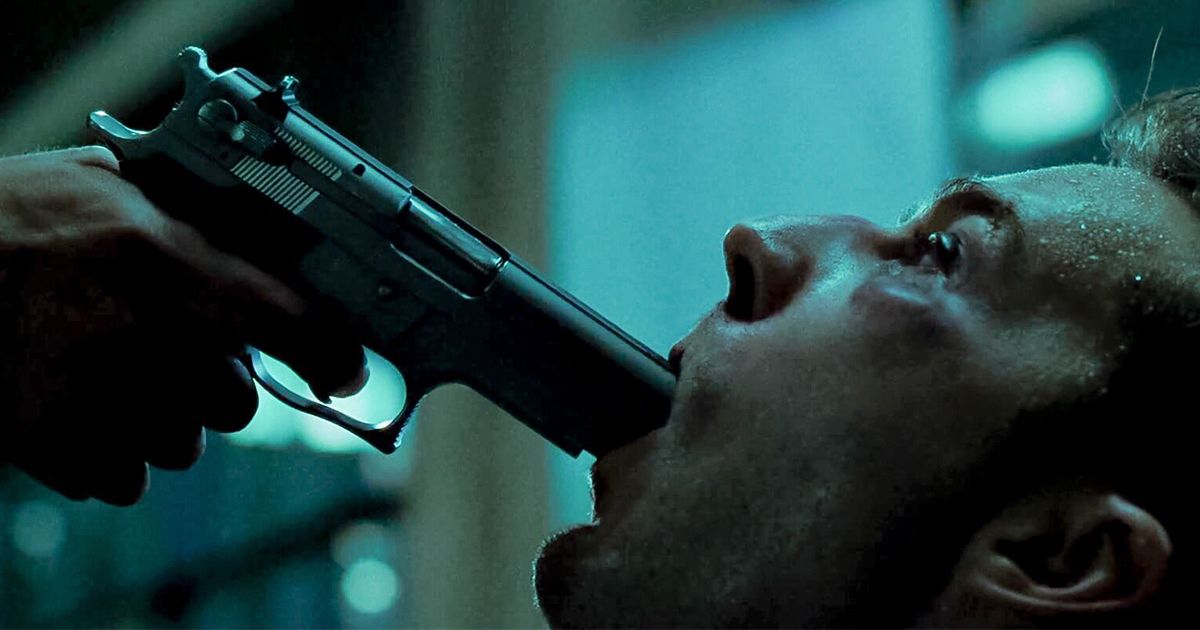 20th Century Fox
The Brad Pitt-Edward Norton starrer, Fight Club is filled with violent fight scenes and a killer third act with edge-of-your-seat action sequences that earned the film a spot on our list here. It's too bad audiences weren't interested in the late-90s. One could say Fight Club was also — like Repo Man — ahead of its time, with those high-concept editing sequences across the film's gripping first act. It's Fincher at his finest, and we can't wait for his next movie, The Killer.
Related: The Killer Is Oscar Worthy & 'Very Violent' Says Venice Chief, New Image Released
8 Sunshine (2007)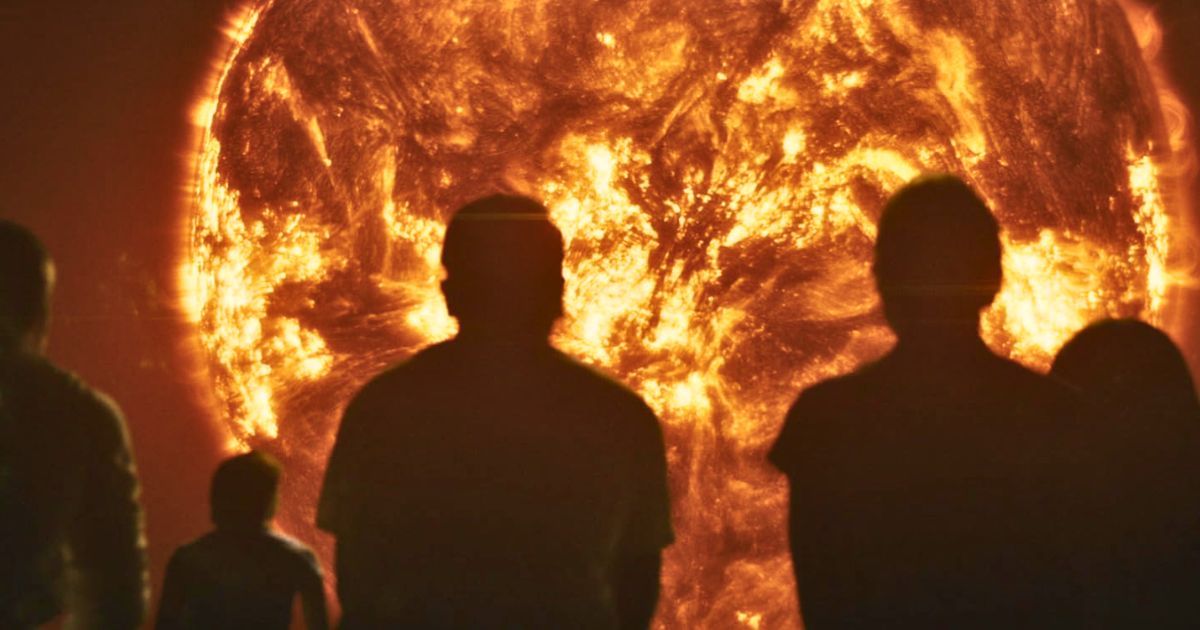 Fox Searchlight Pictures
This is Danny Boyle in his prime with head-spinning action sequences and dazzling post-production effects. Sunshine is one of his forgotten, underrated works that takes place in the future, as Earth's sun is simply on its way out. What to do? Led by Cillian Murphy and other A-listers, a crew of men and women ventures into space with technology that could revive our source of light. Of course, things go wrong. The thrilling interstellar sequences and reliably solid performances make Sunshine worth a tune-in.
7 Grindhouse (2007)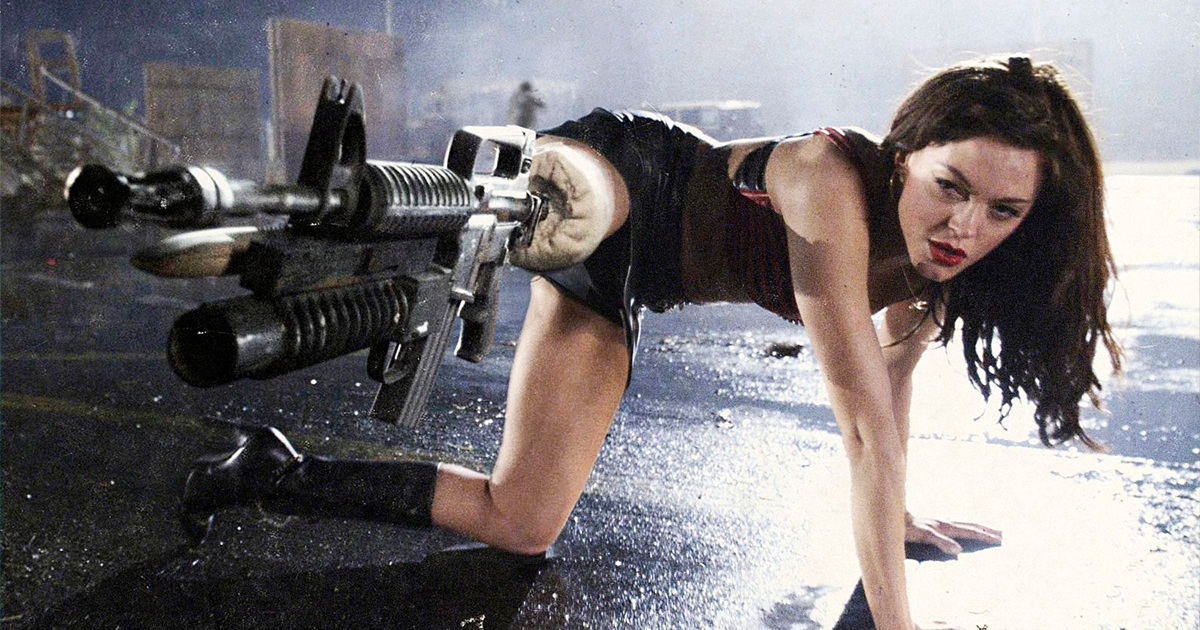 Dimension Films
The faux trailers that played before this pair of films were so good that a couple of spinoffs were ultimately greenlit, including Eli Roth's upcoming Thanksgiving. Quentin Tarantino's Death Proof and Robert Rodriguez's Planet Terror feature relentless action sequences that are perhaps best consumed with pizza and beer. Grindhouse is B-movie glory at its finest, to say the least.
6 Scott Pilgrim vs. the World (2010)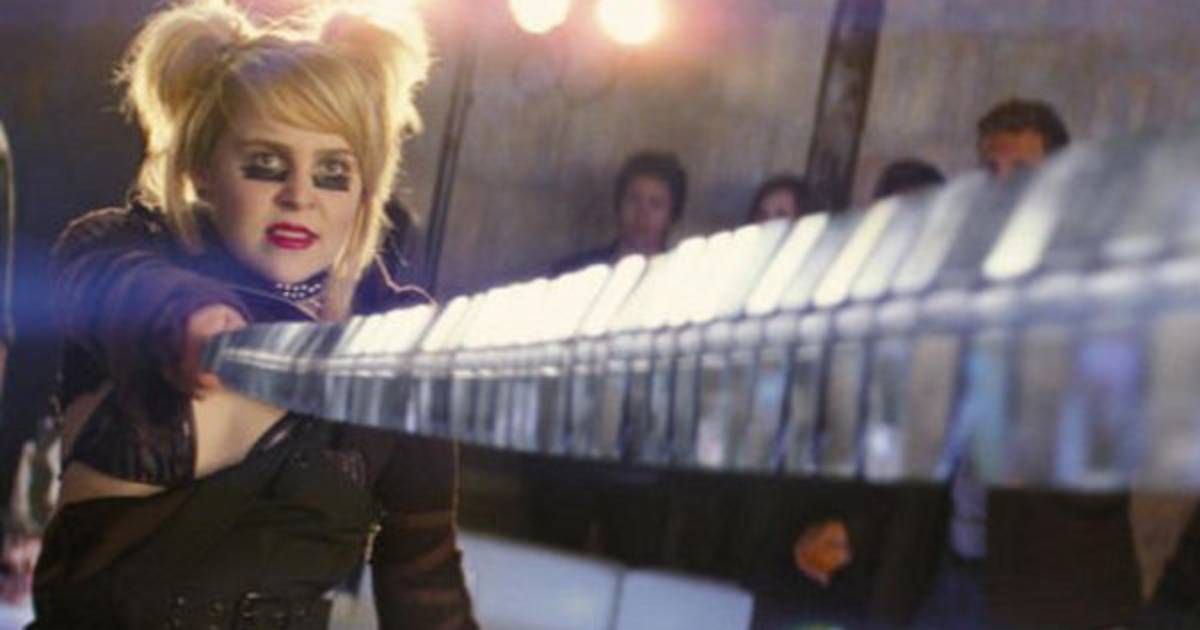 Universal Pictures
Anyone else super stoked for the Netflix anime series? In the meantime, the cult-classic O.G. film is worth a revisit — along with the source-material graphic novels, while you're at it. With a plethora of scene-stealing villains across its duration, Scott Pilgrim vs. the World is nonstop action-movie fun that's laced with relentless humor and heartfelt performances.
5 Warrior (2011)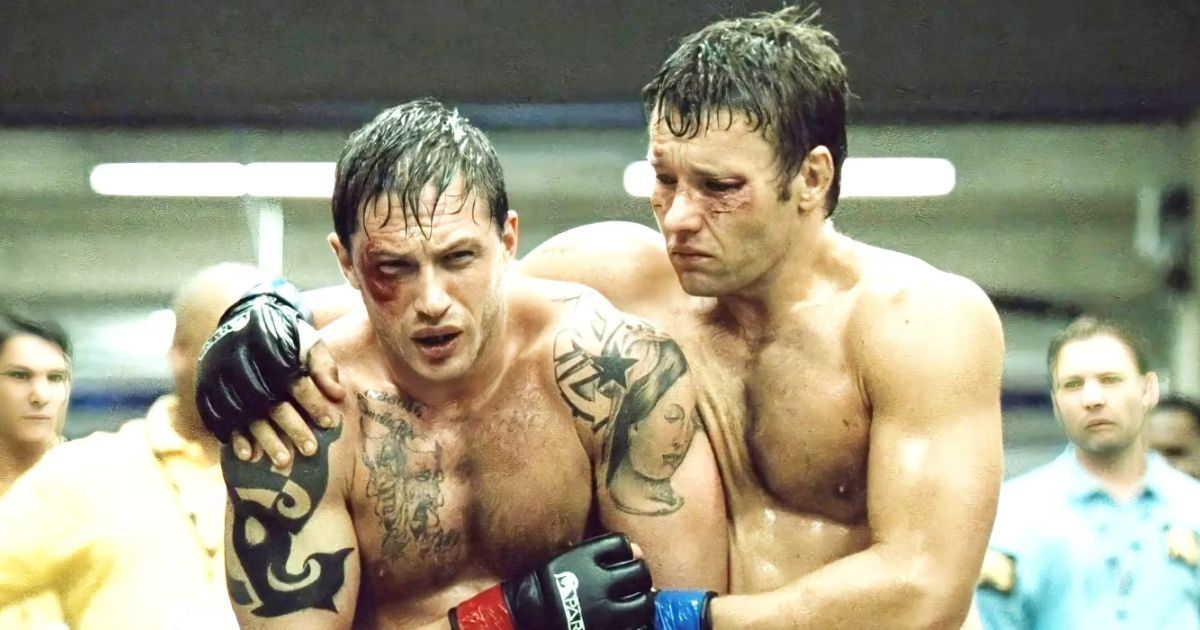 Lionsgate
Tom Hardy can play just about anyone, it seems. That includes an emotionally unstable MMA fighter. Warrior finds him battling Joel Edgerton in the ring, as their alcoholic father (played by Nick Nolte) watches on. It's an estranged family, to say the least, but a convenient turn of events in the fighting biz reunites them for an epic prize fight that will leave you wincing and perhaps tearing up. Warrior didn't perform well at the box office, but anyone who's a fan of the Rocky movies and anything else in the fighting subgenre should check this one out on one of the streamers offering it these days.
4 Dredd (2012)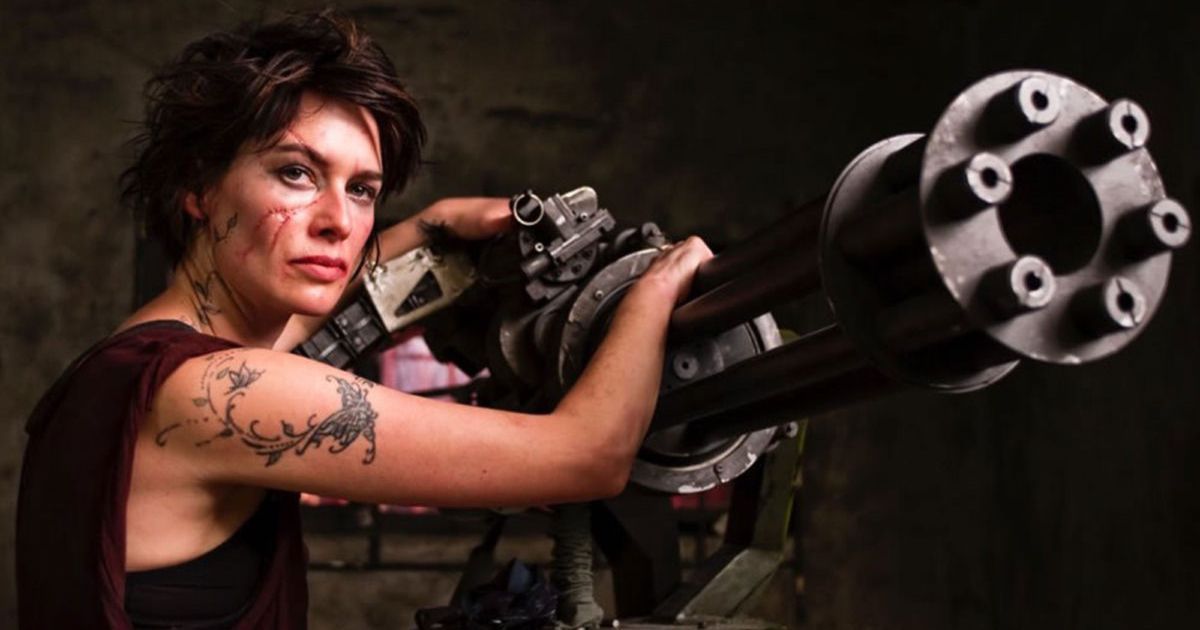 Lionsgate
As we await Season 4 of Prime Video's The Boys, Karl Urban fans should revisit Dredd, a gritty retelling of the 1996 film that starred Sylvester Stallone and Rob Schneider. Urban dons the helmet and faces off against a bad-a** villain played by Lena Headey (Game of Thrones), a resident drug lord in a 200-storey high-rise smack in the middle of a vast, dystopian metropolis. Dredd is hardcore and successfully ditches the cheeky nature of the 90s film. Fortunately, a Dredd sequel is in the works — finally!
Related: Dredd: A Forgotten Remake That Deserves More Love
3 The Nice Guys (2016)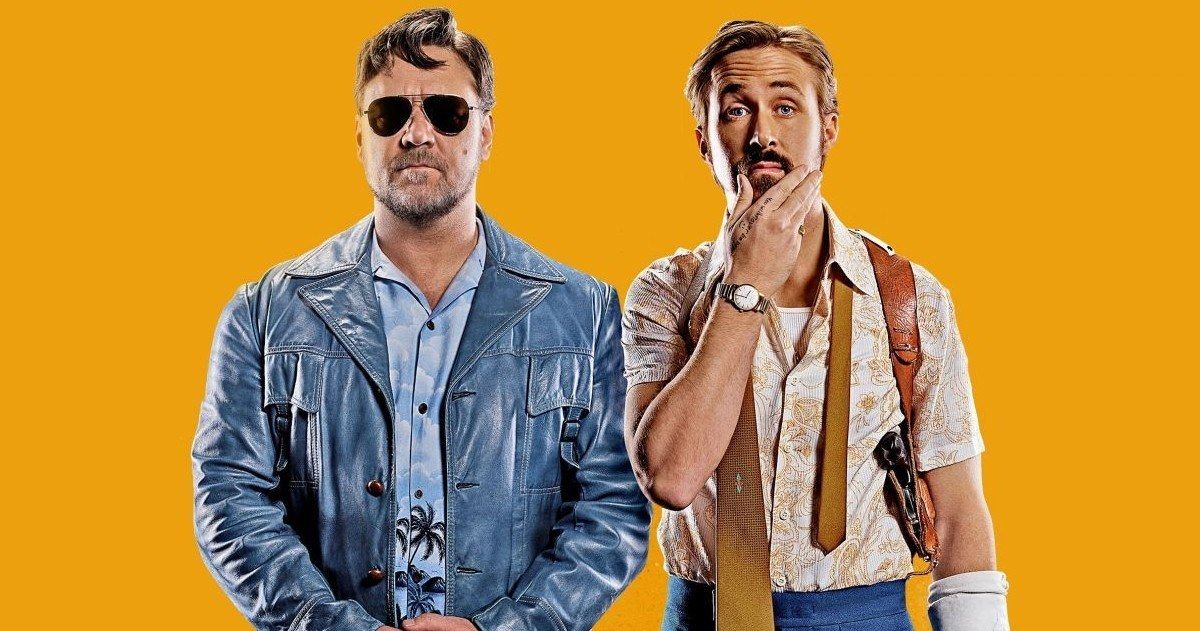 Warner Bros.
"Look who decided to show up to the party" is just one of the zingers by Ryan Gosling in Shane Black's 2016 dark comedy. Critics raved, but no one came, sadly enough. Gosling could very well get Oscar love for Barbie, but before all that, he teamed up with Russell Crowe for The Nice Guys, set in 1970s Los Angeles. Fate turns the pair into unlikely partners after a young woman (Margaret Qualley) mysteriously disappears. Their investigation takes them to dark places, as other folks who get involved in the case keeping turning up dead. It's a unique blend of humor of violence, calling back to Black's Lethal Weapon days.
2 Blade Runner 2049 (2017)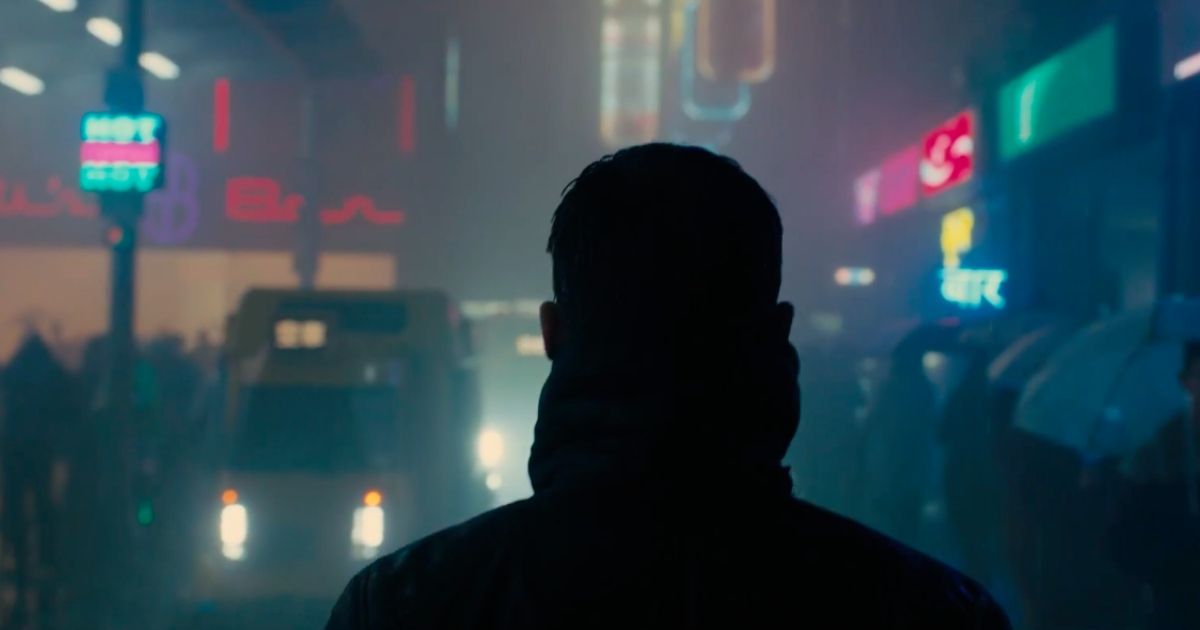 Warner Bros. Pictures
While we're talking about Gosling, here's another critically acclaimed box-office disappointment that ended up winning an Oscar for Roger Deakins (cinematography) thanks to those visually arresting action sequences. Sure, Denis Villaneuve's Blade Runner 2049 was a slow burn overall, but Gosling and Harrison Ford kick some serious butt in the 2017 sequel, which was so good — and featuring terrific supporting turns by A-listers like Robin Wright and Jared Leto — that it now has a 2099 spinoff series in the works.
1 Mulan (2020)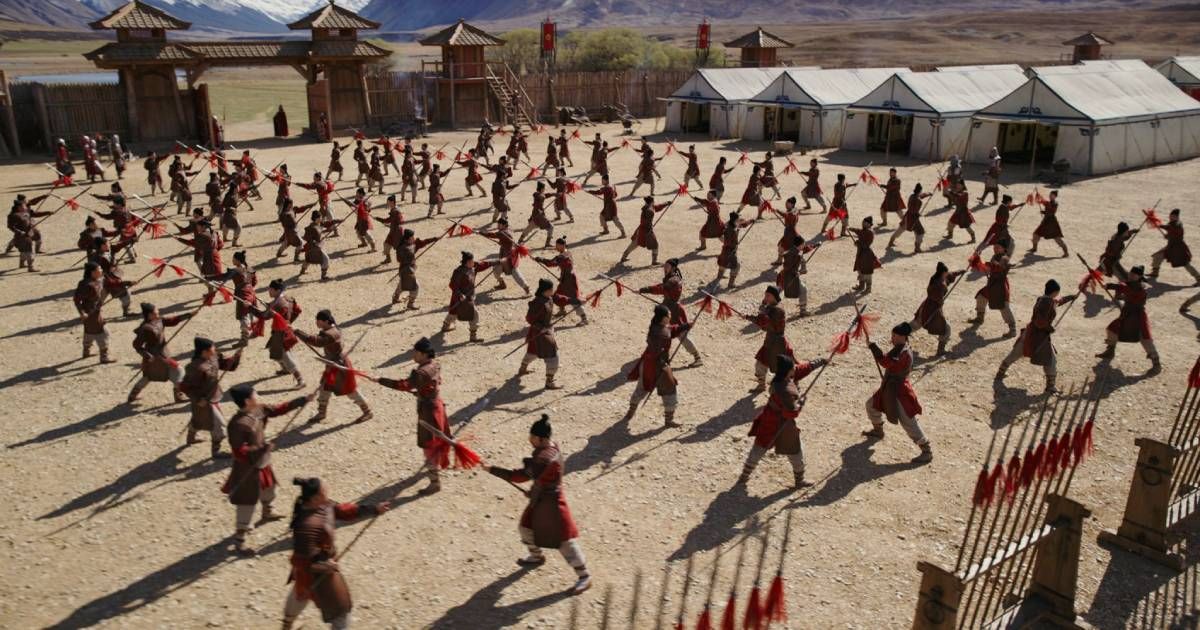 Disney
Full disclosure: The 2020 live-action remake isn't a sequel! Mulan was such a timeless classic as an animated film, with countless musical numbers that most of us Millennials still know by heart. Unfortunately, the release of Mulan (2020) coincided with the outbreak of the COVID-19 pandemic; otherwise, who knows how well it would have performed at the box office? The premise is the same: The fearless young titular character disguises herself as a man to battle invaders of China, in a last-ditch effort to save her ailing father from having to serve in the Imperial Army himself. Featuring thrilling action sequences, Mulan is worth checking out on Disney+ if you're looking to watch something from the comfort of your couch.
'I am officially off the market': When Margot Robbie revealed she made the 'conscious' decision of not dating actors

Margot Robbie revealed her decision to not date actors because of the media scrutiny that came with a public relationship of two high-profile actors
Back in 2015, A-lister Margot Robbie made a declaration that she would not be dating any actors. The actress may have alluded to her fiance Tom Ackerley, who she married the following year in 2016. In an exclusive interview with Marie Claire, she revealed that being in a relationship as an actor herself came with its own set of challenges. She believed that dating someone who was popular would add on to the media scrutiny.
Margot Robbie opened up on why she made a conscious decision to not date actorsTalking to Marie Claire, she claimed, "I am officially off the market." She then shared the reasoning behind her decision and added, "I made a conscious decision not to date actors." She continued to explain, "But not because I hate actors. That's a nasty generalization to make, and that's not the case. People take such an interest in your love life when you have a profile, it puts a lot of stress on a relationship."
The Barbie actress continued, "So two people with profiles, I figure it's just double the amount of scrutiny, and I'd like to avoid that at all costs." This came after reports of her locking lips with Tarzan co-star Alexander Skarsgard started making rounds. It was reported that she was caught kissing the actor during the Sundance Film Festival.
Margot Robbie revealed she opted for a minimal lifestyle even after becoming an actorIn the interview, Robbie also opened up about how she was adapting to fame. She shared, "I have a normal 24-year-old life. If I were a waitress, I'd probably have the exact same lifestyle. I'd go to the same clubs I go to already, live in the same house with the same housemates, hang out with the same people."
However, Margot Robbie tied the knot with Tom Ackerley who is an English producer and actor. The duo met on the sets of 2013 movie Suite Francaise where Tom was working as an assistant director. Post marriage, both of them launched their production company LuckyChap Entertainment.
Post navigation
Monica Bellucci and Tin Burton at lunch in the restaurant in Selci Lama

For All Saints' Day, the Hollywood star from Tiferno returned to his native Umbria to enjoy a moment of relaxation and then visit his parentsOn the occasion of the All Saints' Day celebrations, the Hollywood star of Tiferno origin, Monica Bellucci, returned to her native Umbria to enjoy a moment of relaxation and to visit her father Pasquale and her mother Brunella.Flanked by her current partner Tim Burton, she went to lunch, together with about twenty old friends, at the Osteria del Musicista, which has always been her favorite restaurant, in Selci Lama.Menu dedicated to typical dishes of the area, which includes an appetizer with breadsticks lined with coppa, duck in porchetta and grilled pork livers, polenta with wild boar sauce accompanied by the very typical cappelletti in broth.To conclude, a dessert based on fried "ciaccia" with Nutella and roasted chestnuts.
Having paid the bill and greeted the restaurant owner and lifelong friend, Roberto Polchi, Monica brought home cappelletti and broth for a family dinner.
Post navigation
'Rocky' Was Quite Different In His Original Screenplay, Sylvester Stallone Claims

Sylvester Stallone took his friend's advice on a rewrite of the original screenplay to Rocky. A few tweaks later, he was on his way to major success.
In the new Netflix documentary Sly, Stallone discussed how he initially conceived of the project, which had a much harder edge. In the early version, Rocky was depicted as a "thuggish" character, inspired by Martin Scorsese's crime drama, Mean Streets.
But Stallone's perspective changed when a friend read the script and thought the boxer was too cruel for audiences to actually care about him.
Stallone recalled her crying.
"She goes, 'I hate Rocky. I hate him. He's cruel. He hits people. He beats them up.'"
Stallone took it to heart, and asked what he could do to soften the character.
"I said, 'what if you stop short of it?' Like, maybe he almost did. He could have, that's his job, but he doesn't?' 'That'd be nice,'" he added. "I said, 'What if he had a girlfriend or something?' 'Yeah, that's nice.' So I go back, start writing that: 'Girlfriend. Nice.'"
$117 million in box office later, a franchise was born.
Stallone also revealed that actor Dolph Lundgren sent him to the hospital during one fight scene in Rocky IV.
"Dolph Lundgren… he pulverized me," Stallone says in the documentary. "Later that night, my heart started to swell—which happens when the heart hits the chest—and then my blood pressure went up to 260, and they thought I was going to be talking to angels. Next thing I know, I'm in intensive care, where I'm surrounded by nuns, and I thought, 'OK, that's curtains.'"
Stallone was in the hospital for nine days following the incident, praying for "one more round."
"For the first minute of the fight, it is going to be a free-for-all," Stallone told Lundgren. The Swedish actor joked in a separate interview that all he did was "obey orders," explaining, "[Stallone] was the boss. I did what he told me."
Doctors allegedly told Stallone that he received a blow to the ribs that made his heart rattle around in his ribcage, a condition typically seen in head-on collisions. "I did hit a bus, of sorts," Stallone joked.
Post navigation