'80s Action Movies With the Highest Body Counts
An action movie is going to have a body count. Even justice-seeking, peaceful-at-heart heroes like Robert McCall The Equalizer need someone to equalize. Or, rather, neutralize. But there's such a thing as excess, and excess was the name of the game for the 1980s. It was also the name of the game for many of the decade's films, especially the actioners.
From Arnold Schwarzenegger and Sylvester Stallone cheese-filled (but mainstream) classics to the B-level Chuck Norris and Dolph Lundgren films of the world, these are the '80s action movies that accrue the highest tally of fallen souls. Note that not every kill has to be tallied by the film's protagonist (or protagonists).
10 Missing in Action (1984) − 100 Kills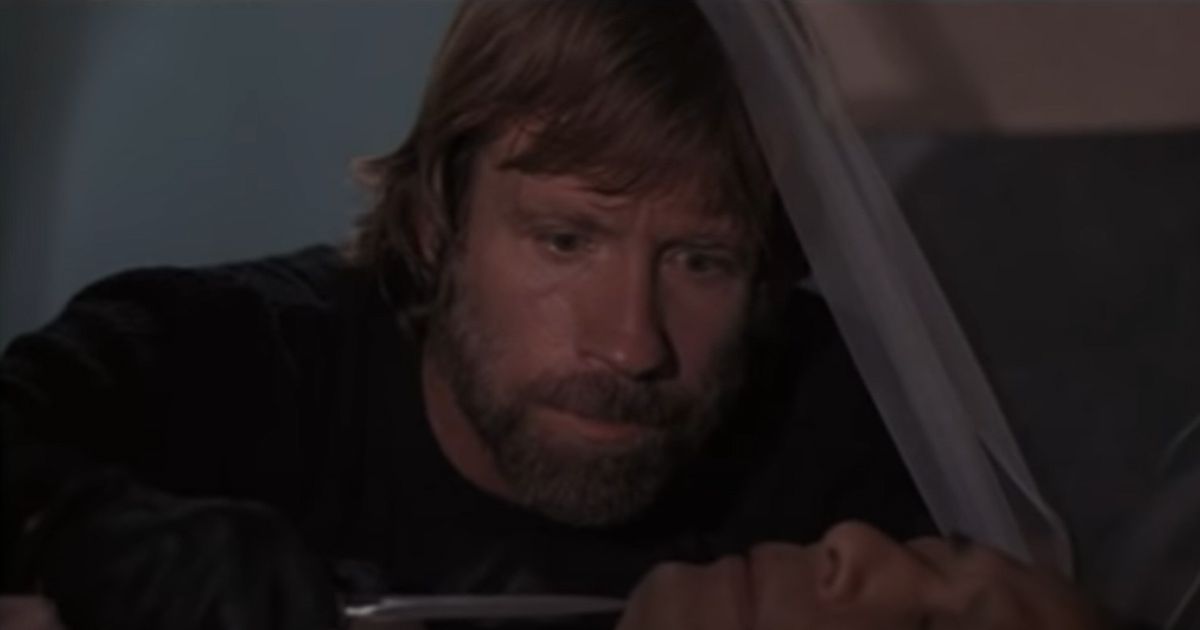 Metro-Goldwyn-Mayer
A massive box office success ($52 million on a budget of at most $3 million, according to Rotten Tomatoes), Missing in Action is almost universally considered Chuck Norris' most mainstream film. It's also one of his best, and it has a number of involved body bags that would put even Rambo: First Blood Part II (the film it's very clearly preemptively imitating, much like Sean S. Cunningham's DeepStar Six).
The first Missing in Action was actually intended to be the sequel, but it was considered more excited and all around solid than Missing in Action 2: The Beginning. Hence the confusing title of that prequel and its relatively miniscule body count, which stands in stark contrast to the usual trajectory for action sequels, which when it comes to deaths is up, up, up.
9 Red Dawn (1984) − 118 Kills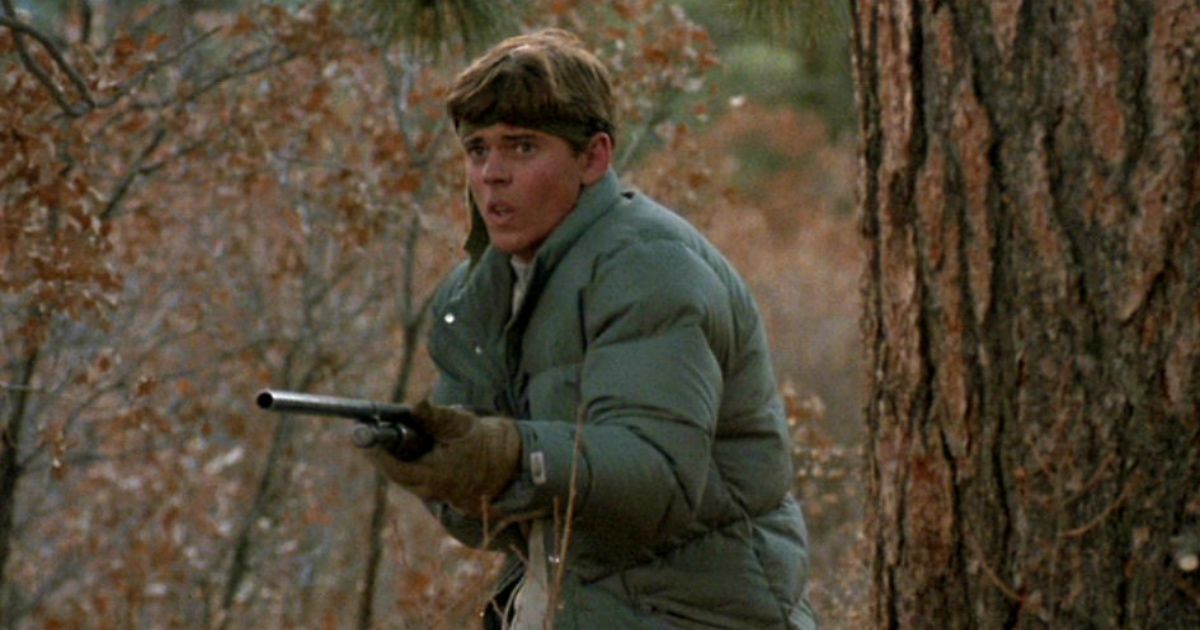 MGM
Red Dawn was the first film to ever receive a PG-13 rating in the wake of Gremlins and Indiana Jones and the Temple of Doom proving that there needed to be an intermediary. And it needed the higher rating, because the WWIII tale is a necessarily violent one.
It's also just that more intense because the people fighting are regular kids. One day most of them are sitting in their respective high school classroom and the next they're picking up arms. And, before the film's close, quite a few of them are dead. But they take out a hell of a lot of invading Russians on their way out.
RELATED: These Are the Best Revolutions Depicted on Film
8 Invasion U.S.A. (1985) − 146 Kills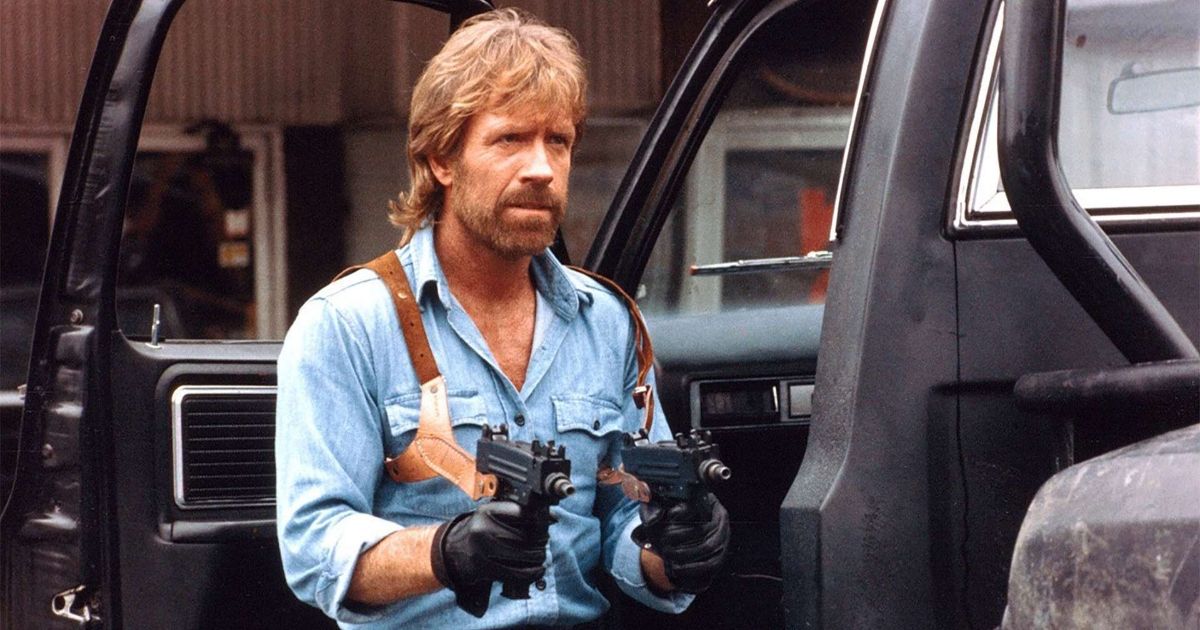 Cannon Releasing Corporation
There's an argument to be made that Invasion U.S.A. is the best film Chuck Norris ever headlined. So, in other words, a two-and-a-half out of five. It features the high-kicking action star reteaming with his Missing in Action director Joseph Zito (helmer of Friday the 13th: The Final Chapter).
It also features Norris teaming up with his brother to write a character who is more seemingly invincible than even his Schwarzenegger and Stallone-played counterparts. The best way to look at Invasion U.S.A. is that it's Red Dawn with the youths swapped out for Norris (so, fewer stakes) and, admittedly, a better Soviet villain, even if the great Richard Lynch didn't exactly make for a convincing Soviet.
7 Commando (1985) − 88 Kills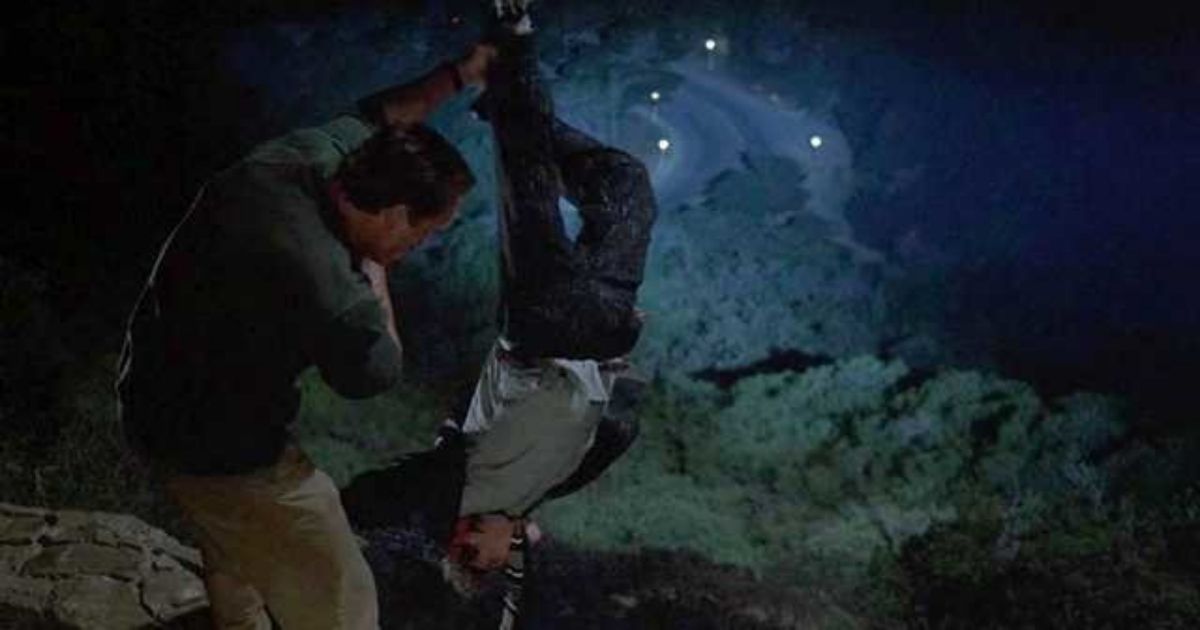 20th Century Fox
Every formulaic trope in action cinema is present and accounted for in Commando, but it and Arnold Schwarzenegger's Colonel John Matrix display them in top form. From one-liners to a seemingly-invincible protagonist, it's an easy choice for a friend group seeking a silly actioner. It's even a film that makes some kill sequences funny, usually courtesy of a one-liner or two. For instance, there's Matrix's two-parter with David Patrick Kelly's Sully, who first. First, Matrix promises to kill Sully last. Then, Matrix reveals he lied.
Commando is a movie that's only dumb on the surface, but dig a little deeper into it and one will find one of the most self-aware crowd pleasers ever made. 88 people die in Commando, and not all of them come at the hand of Matrix (take, for instance, the memorable opening scene with a pair of assassins posing as trash collectors). But, once he picks up an LMG two things are certain: Matrix is going to get most of the film's tally and Matrix is absolutely going to get his daughter back.
6 American Ninja (1985) − 114 Kills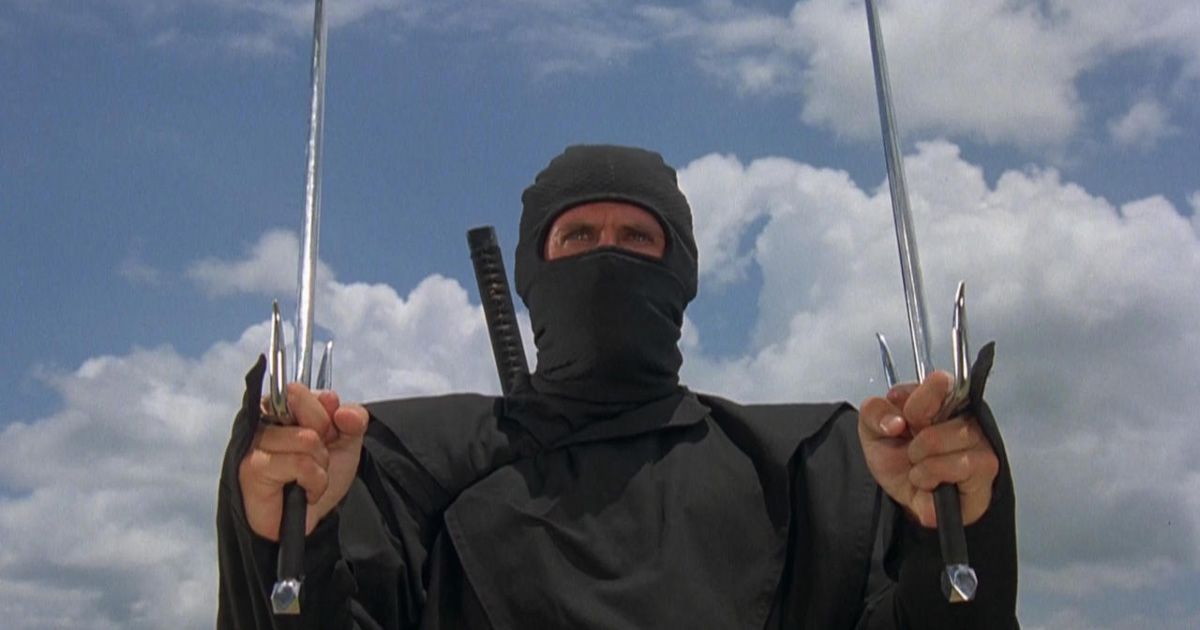 Cannon Film Distributors
An unlikely franchise inspirer, The Cannon Group's American Ninja is a fun piece of fluff in the vein of Rambo: First Blood Part II and the early films of Jackie Chan. Michael Dudikoff plays the mostly-silent Joe Armstrong, who is sent to the Army as an alternative to prison.
On his first mission, Armstrong rescues a general's daughter (Judie Aronson, the film's highlight), but attracts the attention of ninjas in the process. The ninjas have been stealing weapons from the Army and reselling them, and as Armstrong gets further and further in the know (not by his choice), the ninjas realize he has to go down. But, he doesn't, certainly not easy, and takes out over 100 of them in the process.
5 Predator (1987) − 64 Kills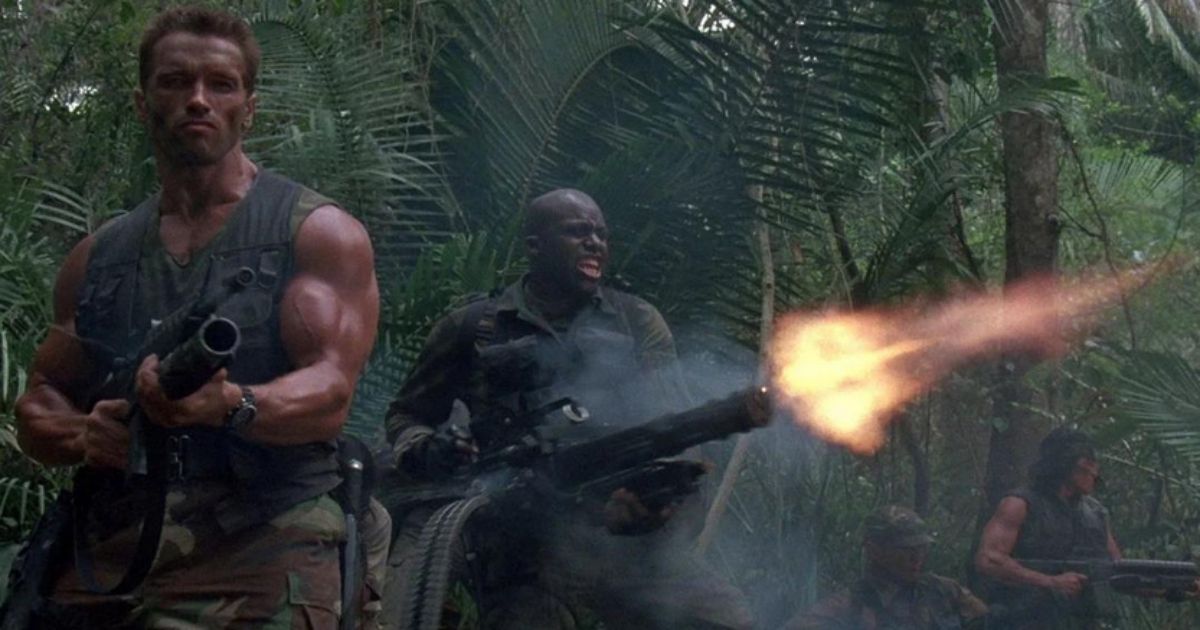 20th Century Fox
One year before John McTiernan directed the greatest action film of all time in Die Hard, he came pretty darn close with Predator. Featuring the late, great Kevin Peter Hall as the lanky, agile titular antagonist, it's a film that operates as a legitimately tense action slasher.
But most of its 64 kills come from Arnold Schwarzenegger's Major Alan "Dutch" Schaefer and his paramilitary rescue team, not the Predator himself. Specifically, early in the film, when they attack a guerrilla camp. Yet, what's interesting about Predator is how that scene, the film's most bombastic, is also its least compelling.
4 Rambo III (1988) − 127 Kills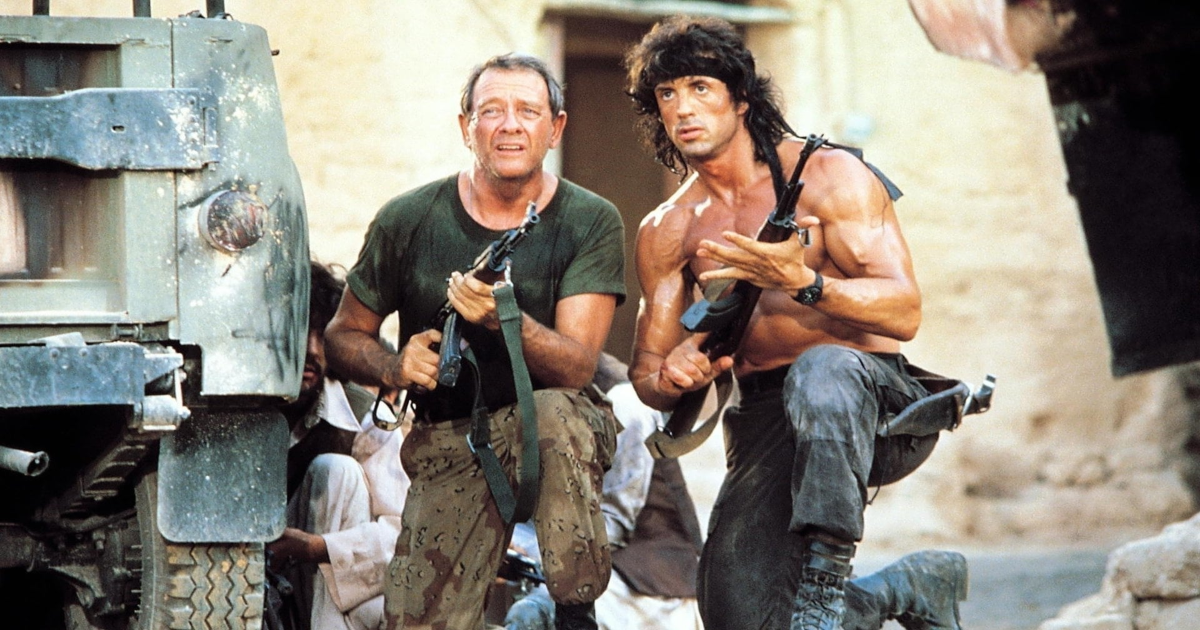 Tri-Star Pictures 
At the time of release, Rambo III had the highest price tag of any film ever made. One could hardly tell watching it, because while it's certainly more grandiose in scope than First Blood, it's far more talky than Rambo: First Blood Part II.
But the reason it's so talky is that it's a commentary on the Soviet-Afghan War. So, considering it's a war film, Rambo is far from the only character spewing a massive amount of bullets. Thusly, it has the highest kill count of the trilogy. The third act of Rambo III is a tank-filled extravaganza, and it's not as bad as its Rocky V-like reputation would lead one to believe, but it sure takes a long time getting to that extravaganza, and by then it's too little too late. Were it not for the bland Rambo: Last Blood, Rambo III would be the weakest installment of the franchise. Either way, by the end of its runtime, John Rambo, his friends, his foes, and just about all involved have ended over 125 lives.
3 Red Scorpion (1988) − 104 Kills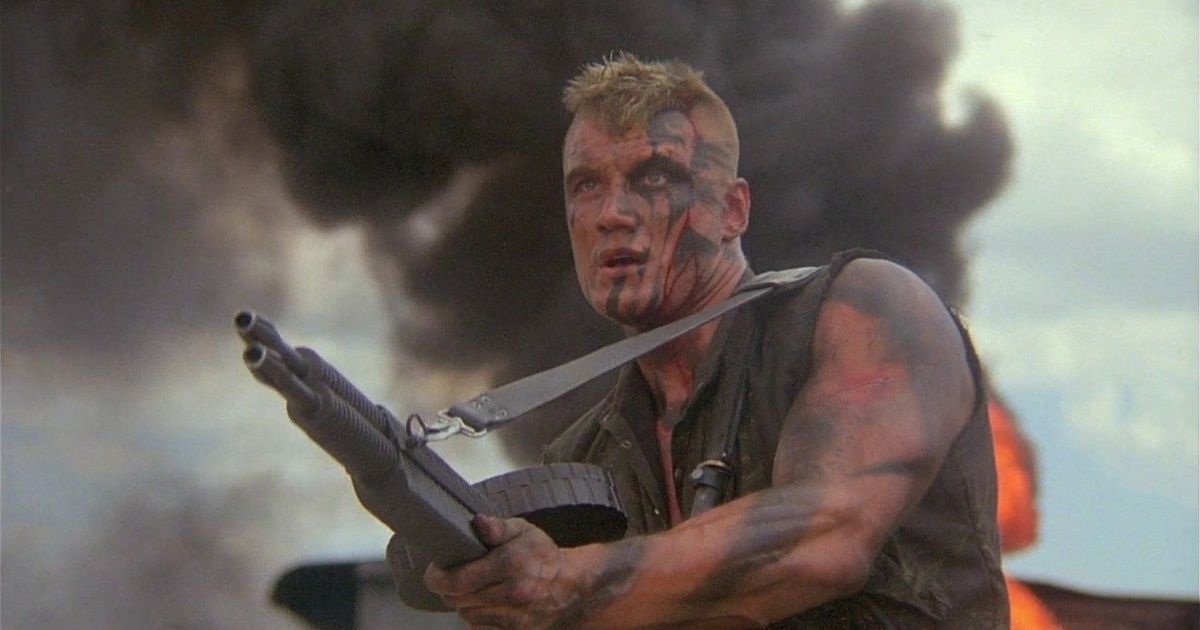 Shapiro-Glickenhaus Entertainment
Joseph Zito directed five notable low-budget classics throughout his career: The Prowler, Friday the 13th: The Final Chapter, Missing in Action, Invasion U.S.A., and the Dolph Lundgren-led Red Scorpion. The film features him essentially reprising his Ivan Drago role, but coming to the realization that American ideals are the ones worth fighting for, putting one's life down for, et cetera.
Like Rambo III, Red Scorpion has a bit of a larger scale than something like the one man against an organization concept that is Commando. So, with that comes a pretty massive kill count, and Red Scorpion's 104 ranks pretty high on the list of Dolph Lundgren films with a massive body tally. But, even with an infinitely lower budget, Red Scorpion's box office tally couldn't hold a candle to Rambo III's, which in and of itself was considered a minor disappointment.
2 The Killer (1989) − 149 Kills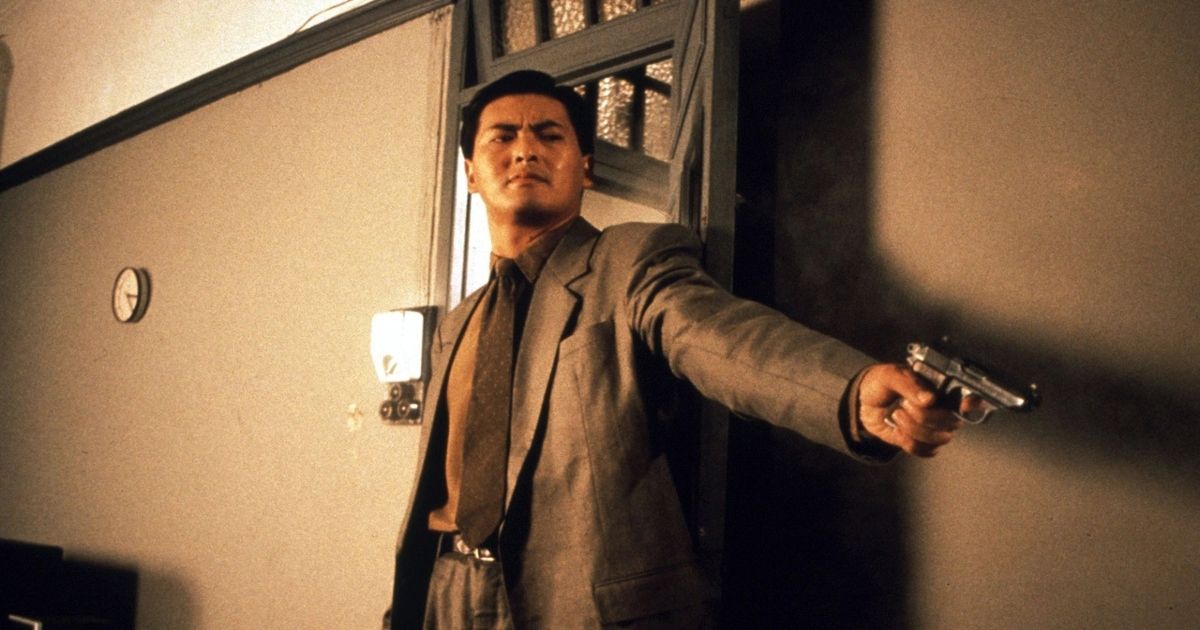 Golden Princess Film Production 
While the main plot line of John Woo's The Killer is a growing bond between a man and a woman, their identities make the situation far more complicated (and violent). Chow Yun-fat portrays the titular assassin who, on a mission, accidentally blinds a young woman. He's mortified by the collateral damage and seeks to pay for an operation before she loses her eyesight entirely.
What makes The Killer work so well (it's perhaps Woo's best film) is the touching narrative, but it certainly doesn't fall short of compelling action sequences. Like the later, equally violent Hard Boiled, The Killer features all the director's staples (flying doves, slow-mo dives), and it's the reason why they're his staples. Another staple of Woo's: The high body tally. And The Killer has nearly 150.
RELATED: 20 '80s Movies Every Kid Should See
1 The Punisher (1989) − 96 Kills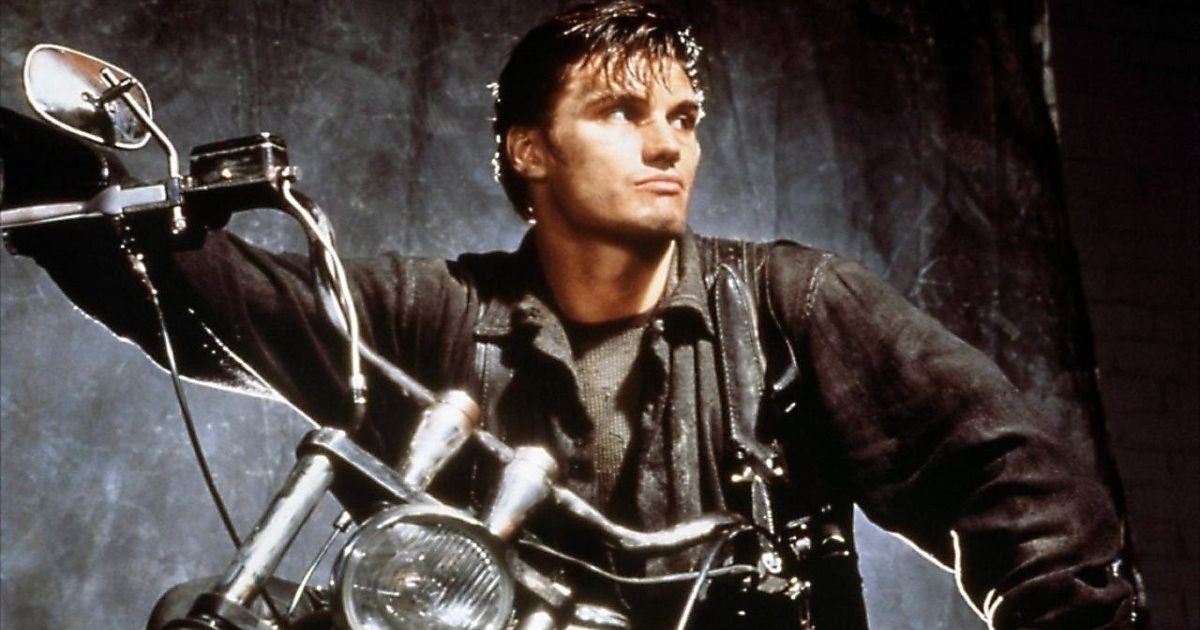 Live Entertainment
There have been four live-action iterations of The Punisher. The first was the Dolph Lundgren-fronted 1989 version, then the 2004 version with Tom Jane and John Travolta (probably the most high profile of the projects), the ridiculously underrated Punisher: War Zone, and the Jon Bernthal-led Netflix series (also in the running for being the most high profile).
The series' kill count can't be counted because, of course, it's of a long format structure. That leaves 1989, 2004, and Warzone. The 2004 version has 55 deaths, which is paltry when stacked up against the matched totals of the other two. Like the later (and much better) Warzone, the 1989 version of Frank Castle and his quest for vengeance has nearly 100 kills under his skull-buckled belt.
'I am officially off the market': When Margot Robbie revealed she made the 'conscious' decision of not dating actors

Margot Robbie revealed her decision to not date actors because of the media scrutiny that came with a public relationship of two high-profile actors
Back in 2015, A-lister Margot Robbie made a declaration that she would not be dating any actors. The actress may have alluded to her fiance Tom Ackerley, who she married the following year in 2016. In an exclusive interview with Marie Claire, she revealed that being in a relationship as an actor herself came with its own set of challenges. She believed that dating someone who was popular would add on to the media scrutiny.
Margot Robbie opened up on why she made a conscious decision to not date actorsTalking to Marie Claire, she claimed, "I am officially off the market." She then shared the reasoning behind her decision and added, "I made a conscious decision not to date actors." She continued to explain, "But not because I hate actors. That's a nasty generalization to make, and that's not the case. People take such an interest in your love life when you have a profile, it puts a lot of stress on a relationship."
The Barbie actress continued, "So two people with profiles, I figure it's just double the amount of scrutiny, and I'd like to avoid that at all costs." This came after reports of her locking lips with Tarzan co-star Alexander Skarsgard started making rounds. It was reported that she was caught kissing the actor during the Sundance Film Festival.
Margot Robbie revealed she opted for a minimal lifestyle even after becoming an actorIn the interview, Robbie also opened up about how she was adapting to fame. She shared, "I have a normal 24-year-old life. If I were a waitress, I'd probably have the exact same lifestyle. I'd go to the same clubs I go to already, live in the same house with the same housemates, hang out with the same people."
However, Margot Robbie tied the knot with Tom Ackerley who is an English producer and actor. The duo met on the sets of 2013 movie Suite Francaise where Tom was working as an assistant director. Post marriage, both of them launched their production company LuckyChap Entertainment.
Post navigation
Monica Bellucci and Tin Burton at lunch in the restaurant in Selci Lama

For All Saints' Day, the Hollywood star from Tiferno returned to his native Umbria to enjoy a moment of relaxation and then visit his parentsOn the occasion of the All Saints' Day celebrations, the Hollywood star of Tiferno origin, Monica Bellucci, returned to her native Umbria to enjoy a moment of relaxation and to visit her father Pasquale and her mother Brunella.Flanked by her current partner Tim Burton, she went to lunch, together with about twenty old friends, at the Osteria del Musicista, which has always been her favorite restaurant, in Selci Lama.Menu dedicated to typical dishes of the area, which includes an appetizer with breadsticks lined with coppa, duck in porchetta and grilled pork livers, polenta with wild boar sauce accompanied by the very typical cappelletti in broth.To conclude, a dessert based on fried "ciaccia" with Nutella and roasted chestnuts.
Having paid the bill and greeted the restaurant owner and lifelong friend, Roberto Polchi, Monica brought home cappelletti and broth for a family dinner.
Post navigation
'Rocky' Was Quite Different In His Original Screenplay, Sylvester Stallone Claims

Sylvester Stallone took his friend's advice on a rewrite of the original screenplay to Rocky. A few tweaks later, he was on his way to major success.
In the new Netflix documentary Sly, Stallone discussed how he initially conceived of the project, which had a much harder edge. In the early version, Rocky was depicted as a "thuggish" character, inspired by Martin Scorsese's crime drama, Mean Streets.
But Stallone's perspective changed when a friend read the script and thought the boxer was too cruel for audiences to actually care about him.
Stallone recalled her crying.
"She goes, 'I hate Rocky. I hate him. He's cruel. He hits people. He beats them up.'"
Stallone took it to heart, and asked what he could do to soften the character.
"I said, 'what if you stop short of it?' Like, maybe he almost did. He could have, that's his job, but he doesn't?' 'That'd be nice,'" he added. "I said, 'What if he had a girlfriend or something?' 'Yeah, that's nice.' So I go back, start writing that: 'Girlfriend. Nice.'"
$117 million in box office later, a franchise was born.
Stallone also revealed that actor Dolph Lundgren sent him to the hospital during one fight scene in Rocky IV.
"Dolph Lundgren… he pulverized me," Stallone says in the documentary. "Later that night, my heart started to swell—which happens when the heart hits the chest—and then my blood pressure went up to 260, and they thought I was going to be talking to angels. Next thing I know, I'm in intensive care, where I'm surrounded by nuns, and I thought, 'OK, that's curtains.'"
Stallone was in the hospital for nine days following the incident, praying for "one more round."
"For the first minute of the fight, it is going to be a free-for-all," Stallone told Lundgren. The Swedish actor joked in a separate interview that all he did was "obey orders," explaining, "[Stallone] was the boss. I did what he told me."
Doctors allegedly told Stallone that he received a blow to the ribs that made his heart rattle around in his ribcage, a condition typically seen in head-on collisions. "I did hit a bus, of sorts," Stallone joked.
Post navigation