8 Movie Villains Who Turn Out to Be the Hero (Probably)
Nowadays everybody likes relatable villains, maybe even more than heroes. We want to understand their twisted motives and what drove them to become evil. Sometimes their reasons are just so convincing that we go "hmm, they're kinda right!" These villains' actions are no doubt horrible, and in no way their tragic backstories can justify what they did. However, we audience can't deny that they do have a point. So let's see the villains whose reasons actually make a lot of sense. Can you spot your favorite characters?

1. Gorr From Thor: Love and Thunder At the first glance, Gorr might appear as a cold-hearted villain in Thor: Love and Thunder. But once you understand his reasons for hating the gods, you just can't help but agree with him. Gorr desperately prayed for the gods to help his people and his daughter, only to lose both. When he finally met the god he was praying to, turned out the guy was a huge a-hole. The god just laughed at his pain while mocking him. And all the gods in Omnipotence City, especially Zeus, are just the same. They rule over all worlds but spent their time liaising and drinking rather than helping their worshipers. No wonder why Gorr hates them so much.
2. Erik Killmonger From Black Panther Erik grew up poor, and his father was killed right in front of him by the Wankada people. He didn't even know why his father had to die back then. His birthright was rejected by his isolated kingdom, which is a place that had the means and the technology to help people like him but refused to do so. No wonder why he is salty. Although his actions might be guided by blind fury, Killmonger had a point. His reasons moved not only us but T'Challa as well. T'Challa ultimately chose to follow what Erik had always wanted but with compassion and diplomatic rather than militaristic means.
3. Magneto From X-Men Magneto's mistrust of humanity is understandable. After all, he was a young boy who grew up witnessing the horrors of the Holocaust. He knew how cruel humans can be and how they tend to destroy what they don't understand out of fear. And his points kinda make sense. Humans in the X-Men movies keep betraying the mutants. First Class proves it, and Days Of Future Past too. His methods might be extreme, but it keeps humanity's worst instincts at bay.
4. Red Hood From The Batman Before Red Hood, Jason Todd used to be Batman's most trusted sidekick. Then the Joker tortured and killed him. He was resurrected and came back, only to find that Batman didn't kill the Joker to avenge him. The only thing he did is beat him up and throw him to Arkham again as he always did. And to add salt to the wound, Batman had a new Robin too. Jason's fury is understandable. He sees Batman's way of dealing with villains as something inefficient. They will always come back and wreak more havoc. So the Red Hood just straight-up ends their life.
5. AUTO From WALL-E AUTO from WALL-E is no doubt one of the best AI villains ever. He doesn't have a malicious motive or anything. He did exactly what he was programmed to do: protect the humans and prevent them from going back to earth. And looking at the people on the spaceship, we doubt that they can survive on Earth.
6. Syndrome From The Incredibles It's safe to say that Syndrome becomes the villain because his hero rejected him. He was a kid with a dream to become like his idol one day, only to have his idol deny his dream because he didn't have a superpower. Imagine how great young Buddy could have turned out if Bob had reacted differently back then. That kid had an incredible skill at inventing!
7. Ice King From Adventure Time We can all agree that Ice King isn't really a villain. The only "evil" thing we most likely see him commit on the show is kidnapping princesses, but that's just because he's lonely and desperate for friends. He's just a scientist who has been driven mad by the crown with a very tragic backstory.
8. Ken From The Bee Movie And last but not least, we have Ken, the boyfriend of the florist from the Bee Movie. The storytelling might make him appear as some evil antagonist who wants to kill out the main protagonist, but he's not. In fact, he is the most normal person in the movie. If your girlfriend starts talking to a bee and breaking up with you because of him, you will probably react the same.
The Ultimate List of the Best Action Movie Hero Names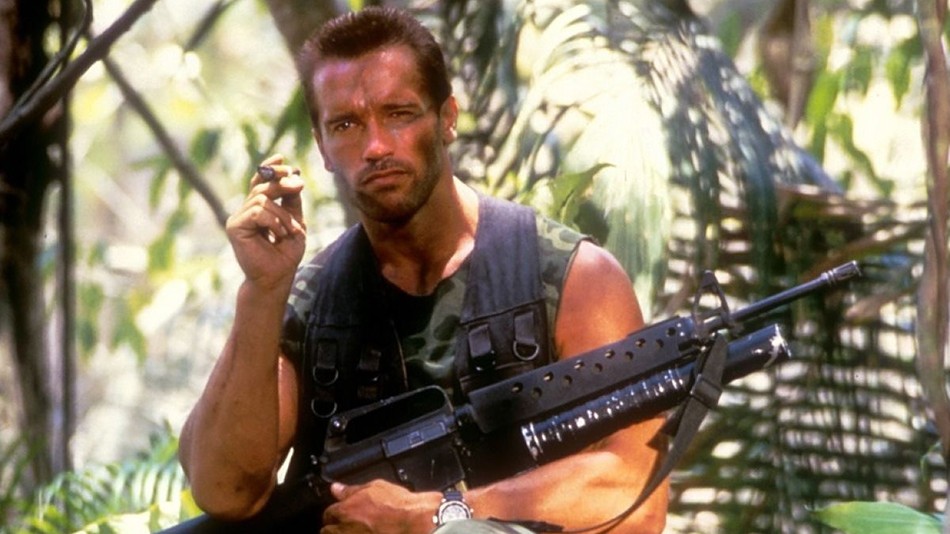 Arnold Schwarzenegger (aka "Arnie", "The Austrian Oak", or "The Govenator") is an ultimate action movie legend of the first class. Both a former Mr. Universe and Mr. Olympia champion bodybuilder and former Governor of California, Arnold has risen to the highest levels of worldly success.
Born in Thal, Styria, Austria, Arnold made his breakthrough into Hollywood action movies originally in sword-and-sorcery with Conan the Barbarian and in sci-fi with The Terminator, early roles which let him hide his thick accent and lack of American acting experience.
However, Arnold quickly found his niche and would go on to helm some of the most critically and commercially successful action movie blockbusters of all time. Including Terminator 2: Judgement Day and the Terminator Series, Commando, Predator, Total Recall and True Lies to name a few. While he has eased up in later years to pursue public office, his legacy remains Arnold strong!
Watch more Arnold Schwarzenegger clips here!
Arnold Schwarzenegger Articles
American Ninja 4: The Annihilation (1991) Biography, Plot, Trailer
American Ninja 4: The Annihilation (1991)
American Ninja 4: The Annihilation is a 1991 American martial arts action film starring Michael Dudikoff, David Bradley, and James Booth. A sequel to American Ninja 3: Blood Hunt (1989), it is the fourth installment in the American Ninja franchise, followed by American Ninja V and was directed by Cedric Sundstrom. The film marked Michael Dudikoff's final appearance in the American Ninja franchise.
Plot
A Delta Force unit attempts to escape from a pursuing group of ninja in a foreign country but most are killed and the rest are captured. The secret Ninja Army is headed by Colonel Scarf Mulgrew) an ex-British policeman and anti-American who has joined with Shiekh Ali Maksood, a Muslim militant, who plans to bring a suitcase nuke to New York. Mulgrew threatens to burn the commandos alive and use the nuke unless he is paid a ransom of 50 million dollars. Agents Sean Davidson and Carl Brackston are sent on a covert mission to rescue the prisoners and defeat the terrorists.
RELATED:
New York Ninja (2021) Biography, Production, Release, Trailer
Sean and Carl parachute in and meet their contact Pango. While gathering information from a local operative named Freddie, they are confronted by Mulgrew and the corrupt local police headed by O'Reilly. Freddie is killed by Mulgrew but Sean, Carl, and Pango escape. Pango takes them to Dr. Sarah a Peace Corps nurse who hides them from the police. Soon after ninjas attack, capturing Sean, Carl and Sarah alive while Pango escapes, and imprisoning them in an old British fort to be tortured by Mulgrew. Mulgrew assaults Sarah and later it is revealed Mulgrew killed her father.
Cast 
Michael Dudikoff as Agent Joe Armstrong
David Bradley as Agent Sean Davidson
Dwayne Alexandre as Agent Carl Brackston
Robin Stille as Dr. Sarah[3]
Ken Gampu as Dr. Tamba
James Booth as Colonel Scarf Mulgrew
Ron Smerczak as Shiekh Ali Maksood
Frantz Dobrowsky as Captain O'Reilly
Kely McClung as Super Ninja
Jody Abrahams as Pango
Anthony Fridjhon as Freddie / Treddle
David Sherwood as Gavin
Sean Kelly as Norris
Jamie Bartlett as Segal
John Pasternak as Carlos
Robin B. Smith as Schultz
Shane Safi as Little Special School Child
The post American Ninja 4: The Annihilation (1991) Biography, Plot, Trailer appeared first on martial-arts-viral-news.
Will Smith CONFRONTS Jim Carrey For HUMILIATING Him On Live TV
Get ready for the ultimate showdown! In this explosive video, Will Smith confronts Jim Carrey after being publicly humiliated on live TV.

The two Hollywood legends have a long-standing rivalry, but things came to a head after Jim's controversial comments about Will during an interview.
With tensions running high, Will finally has the opportunity to confront Jim face-to-face and demand an apology.
But will Jim be able to make amends for his insulting remarks, or will this confrontation only escalate the feud further?
Watch now to find out!
Here on Just In we are all about the latest spill in Hollywood! You can rest assured that we will bring you all the latest celebrity drama and gossip especially concerning your favorite actors! We´ll also make sure to keep you updated on the newest movie updates and releases – so if you are interested in anything that happens in Hollywood, you should make sure to stay tuned!
And there you have it guys! We hope you enjoyed the video! If you did please consider leaving a like and telling us what you thought in the comments!
But will Jim be able to make amends for his insulting remarks, or will this confrontation only escalate the feud further?
Watch now to find out!