The Highest Grossing Action Movie from Each Year in the 1990s
The '90s were an amazing time for the action genre. Hollywood flexed its muscles creatively to bring us some groundbreaking films that made advancements in visual effects unlike anything moviegoers had ever seen before.
While these effects sometimes overshadowed storytelling, that didn't stop audiences from flocking to the theaters to see big-screen favorites that oftentimes not only dominated the genre itself, but the box office as a whole. Here are the 10 action films that took the top spot in each year from 1990 to 1999.
1990 – Total Recall – $261.3 Million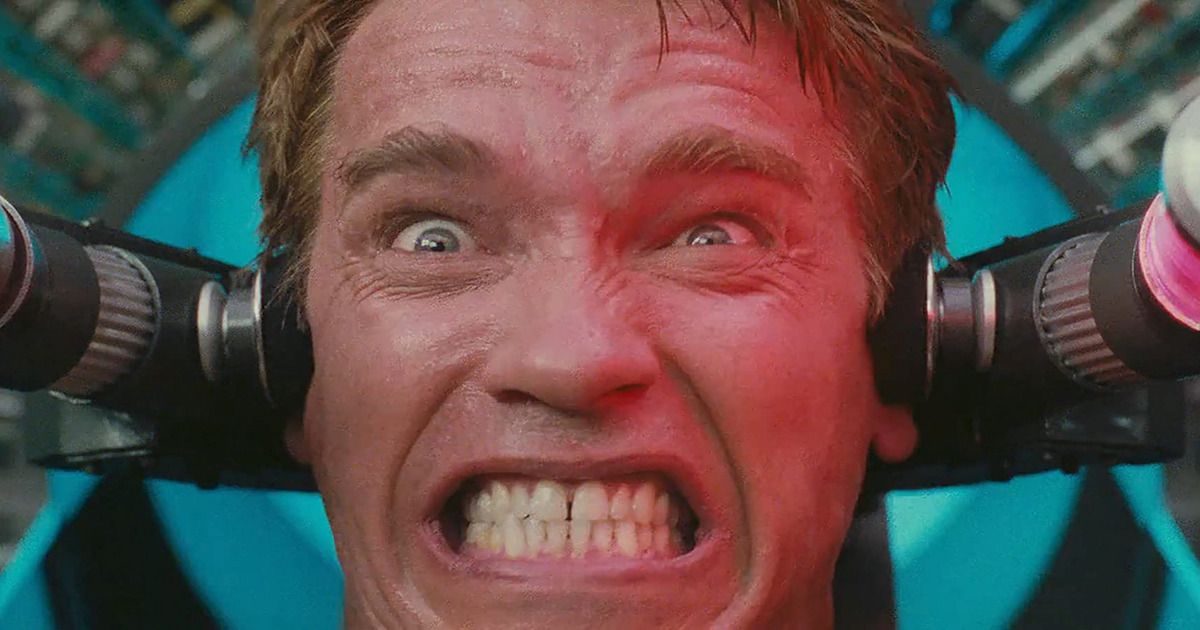 TriStar Pictures
Kicking off the decade of the 1990s was the science fiction action classic, Total Recall. Directed by Paul Verhoeven, this one starred Arnold Schwarzenegger as a construction worker who's bored with his life, and dreams of visiting colonized Mars. After he gets an implant in his head that allows him to experience the joys of the red planet without actually going there, all hell breaks loose in this film that pushed the limits of CGI at the time.
Though it only took fifth on the list of highest grossing films of the year behind the likes of Ghost, Pretty Woman, and Home Alone, its worldwide gross was enough to make it the top action film of 1990, beating out Die Hard 2, Teenage Mutant Ninja Turtles. A far inferior remake was attempted in 2012 that starred Colin Farrell, which didn't even make the same amount as its original counterpart.
1991 – Terminator 2: Judgment Day – $520.8 Million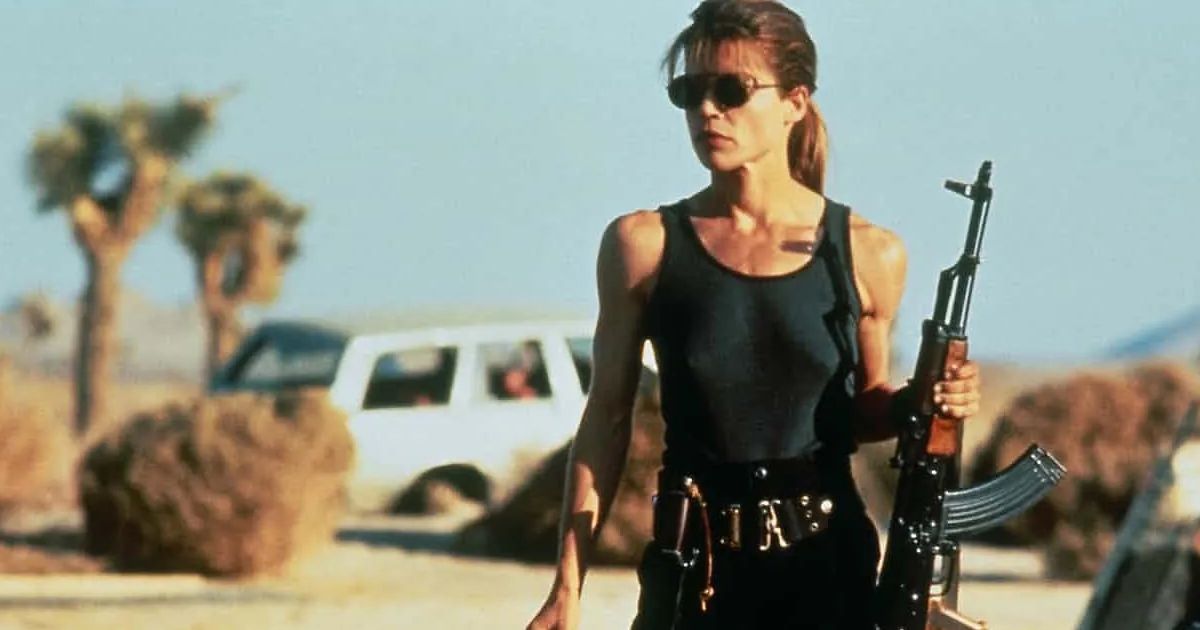 Tri-Star Pictures
Another science fiction action film dominated the top spot in 1991, which also took home the prize as the highest grossing film of the year. Terminator 2: Judgment Day hit theaters on July 3rd, 1991, and to say expectations were high for this one would be an understatement. A sequel to the 1984 groundbreaking original, this one saw Arnold Schwarzenegger as the good guy, protecting John and Sarah Connor from the evil T-1000, portrayed by Robert Patrick.
Proving that sequels didn't have to suck, James Cameron delivered the goods in this visually stunning masterpiece that left audiences wondering how he pulled off all those amazing special effects. It was followed by five more sequels, and a television show, and while a seventh film is in development, no word has come down the pike as to when it might be released.
1992 – Lethal Weapon 3 – $321.7 Million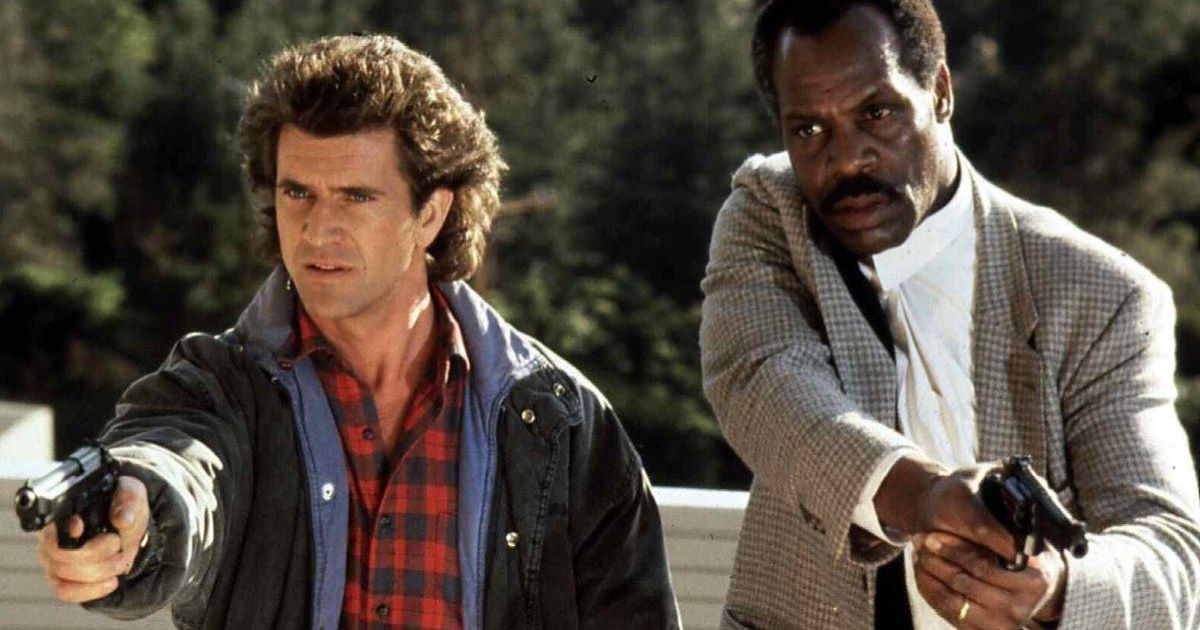 Warner Bros. 
It had been three years since audiences were treated to a Lethal Weapon movie, so when Lethal Weapon 3 hit theaters on May 15th, 1992, viewers flocked to see this one, making it the fifth highest grossing film of the year, and the highest grossing Lethal Weapon movie in the quartet. This time around, Riggs (Mel Gibson) and Murtaugh (Danny Glover), were joined by Joe Pesci and Rene Russo as they tracked down an arms dealer who used to be an LAPD lieutenant.
Formulaic in nature, that didn't stop audiences from enjoying the added comic relief of Pesci, or the sexual tension between Gibson and Russo's characters (the pair would later marry in Lethal Weapon 4). While we were treated to a television adaptation of the film series in 2016, fans are still eagerly awaiting the fifth and final installment of the beloved franchise, which as of right now has no release date, but will be directed by Mel Gibson.
1993 – Jurassic Park – $1.057 Billion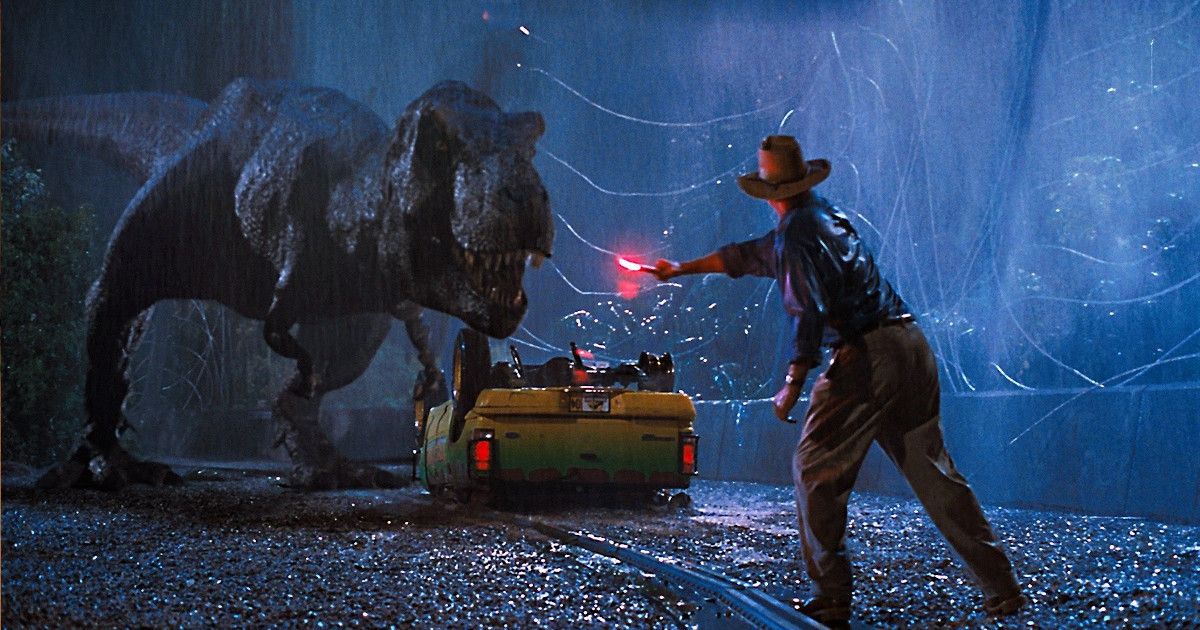 Universal Pictures
Based on the novel by Michael Crichton, Jurassic Park brought dinosaurs roaring to the big screen in 1993, claiming the top spot as not only the highest grossing action film, but the highest grossing movie of the year, beating out other such flicks as The Fugitive, Schindler's List, and Mrs. Doubtfire. With many calling it director Steven Spielberg's best movie since Jaws, it broke new ground in terms of CGI, leaving audiences stunned by the realistic prehistoric beasts brought back to life all in the name of capitalism.
With an ensemble cast that featured Sam Neill, Laura Dern, Jeff Goldblum, and Richard Attenborough, Jurassic Park had a lastic effect on cinema, and was selected to be preserved by the National Film Registry in 2018. It spawned five sequels, theme park rides, and a slew of merchandise that can still be found today, as dinosaurs never go out of style when it comes to kids who can never get enough of their favorite beasts.
Related: Jurassic Park Makes a Monstrous $1.7 million During 30th Anniversary Theatrical Run
1994 – True Lies – $378.8 Million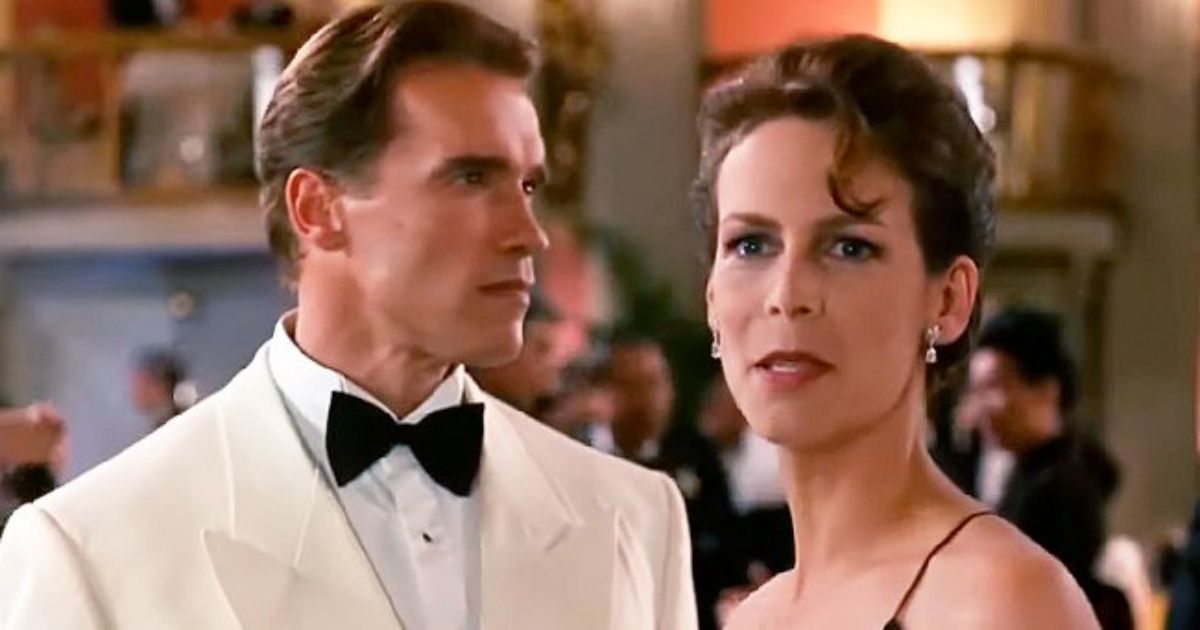 20th Century Fox
Yet another Arnold Schwarzenegger film makes the list by way of True Lies, which premiered on July 15th, 1994. The film saw the action star team up once again with director James Cameron to deliver a movie about a secret government agent who has trouble balancing his work and home life.
Featuring an all-star cast that also included Jamie Lee Curtis, Bill Paxton, and Tom Arnold, True Lies seamlessly blended action and comedy, and was well received by critics and audiences alike. In 2023, a television series based on the film debuted on CBS, but was canceled after 13 episodes due to low ratings. While there were talks of making a big-screen sequel to the film, nothing ever came to fruition thanks to the 9/11 terrorist attacks, which pretty much squashed any plans Cameron had of making another film focusing on terrorism.
1995 – Die Hard with a Vengeance – $366.1 Million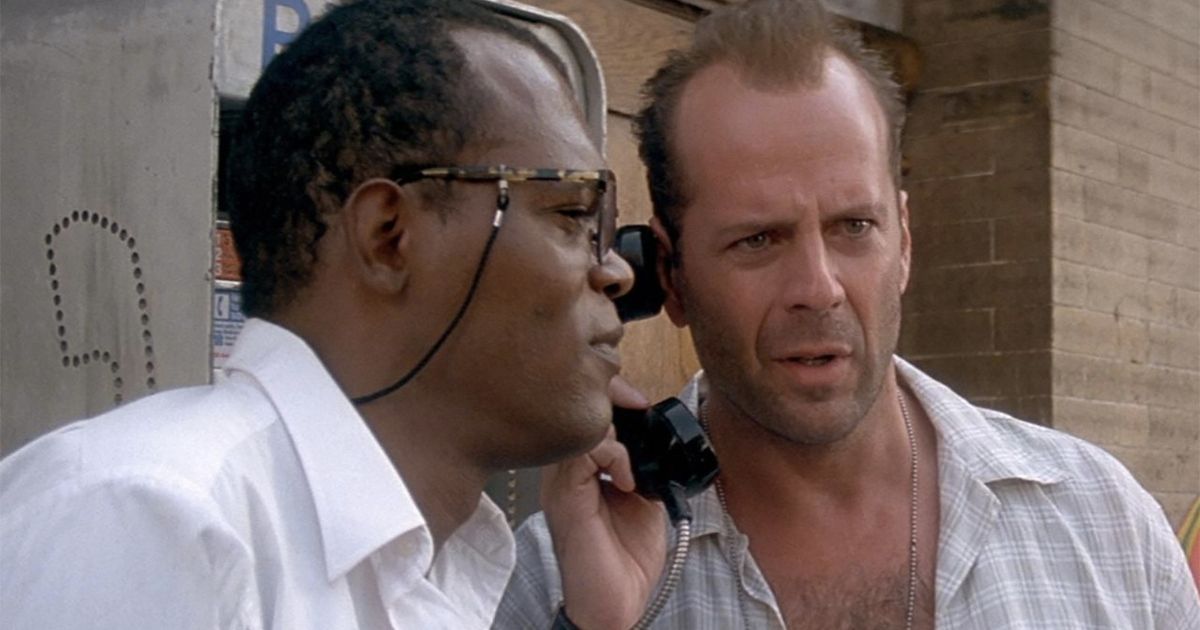 20th Century Fox
Also becoming the highest-grossing film of 1995 by beating out the likes of Toy Story, and Apollo 13, Die Hard with a Vengeance saw Bruce Willis return as John McClane, this time teaming up with Samuel L. Jackson to stop a German terrorist group from blowing up New York, and stealing some gold bullion.
To get a sense of how generic the film was, the script was originally written to star Brandon Lee, with Jackson's character supposed to be a woman. It was then bought by Warner Bros., who re-purposed it as a Lethal Weapon script, but later purchased by 20th Century Fox, who then turned it into a Die Hard sequel. Still, it was a fun film nonetheless, with some good action sequences, and excellent chemistry between Willis and Jackson.
1996 – Independence Day – $817.4 Million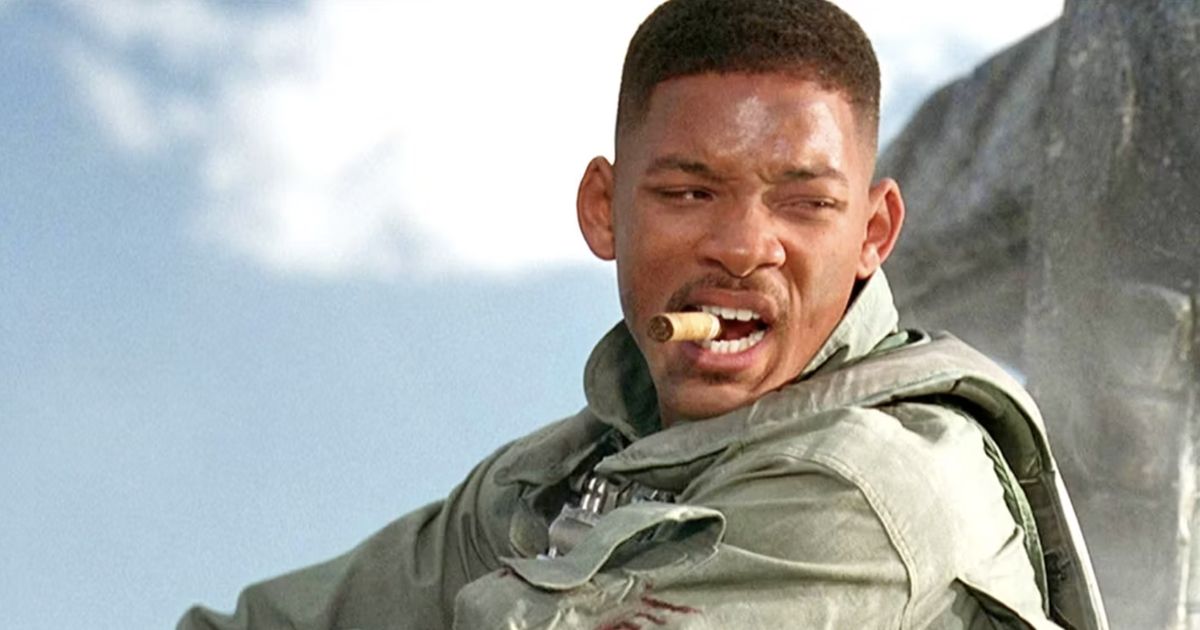 20th Century Fox
Directed by Rolan Emmerich, who seemingly has an obsession with the end of the world if his other disaster movies are any indication, Independence Day was a runaway smash hit in 1996, taking the top spot of highest grossing movie of the year. It marked a turning point in Hollywood blockbusters, and took home the Academy Award for Best Visual Effects.
The ensemble cast was made up of the likes of Will Smith, Jeff Goldblum, Bill Pullman, Judd Hirsch, and Randy Quaid, who all worked together to stop aliens from taking over the world. Spawning books, video games, and a sequel, the film remains culturally significant today for the effect it had on the film industry at the time, advancing CGI to new heights, and bringing back the old-fashioned disaster movie that influenced later films like Armageddon, Volcano, and Deep Impact.
Related: Vivica A. Fox Says Independence Day 2 'Missed Out' by Not Bringing Back Will Smith
1997 – The Lost World: Jurassic Park ($618.3 Million)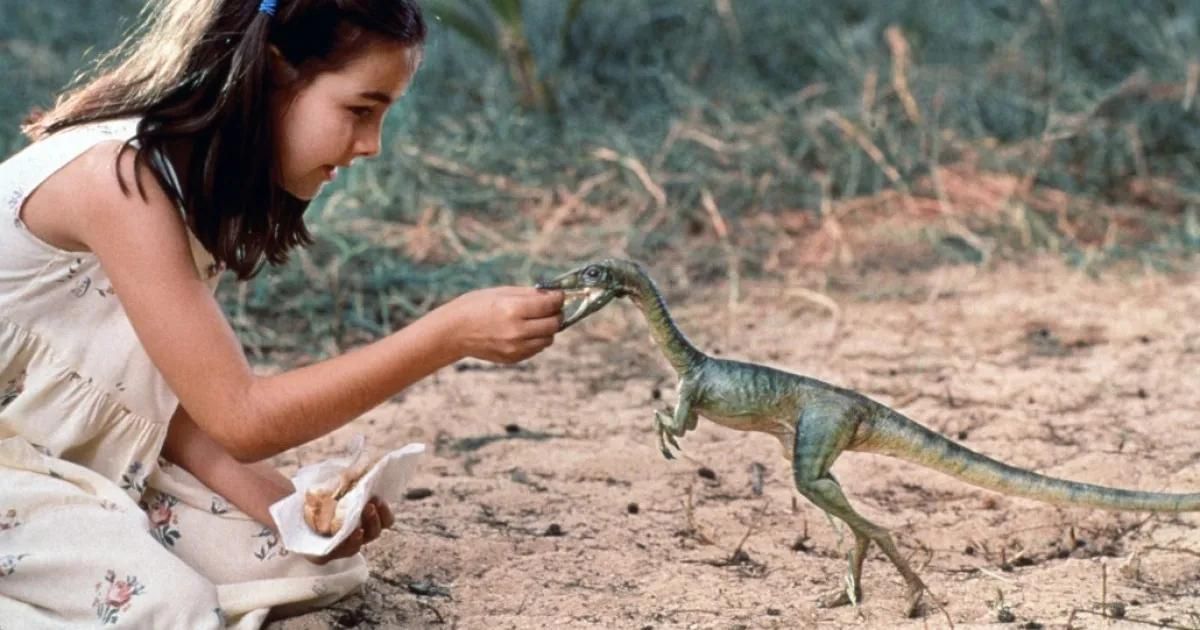 Universal Pictures
Another sequel makes the list, only this time instead of Terminators sent back to end humanity, its raging dinosaurs on the loose in The Lost World: Jurassic Park. Directed again by Steven Spielberg, this time around there's plans to open a dinosaur park in San Diego, but when things go awry (as they always do), the humans are left to battle the prehistoric beasts before they can wreak havoc on American soil.
Beating out other movies such as Men in Black, Air Force One, and The Fifth Element to take the top spot as the highest grossing action film of the year, The Lost World: Jurassic Park broke several box office records of the day, even if it wasn't well-received from critics. Still, it's known for being one of those rare cases where the film is better than the book that inspired it (The Lost World by Michael Crichton), and though it may not be as fun as the original, it's a worthy addition to the franchise.
1998 – Godzilla – $379 Million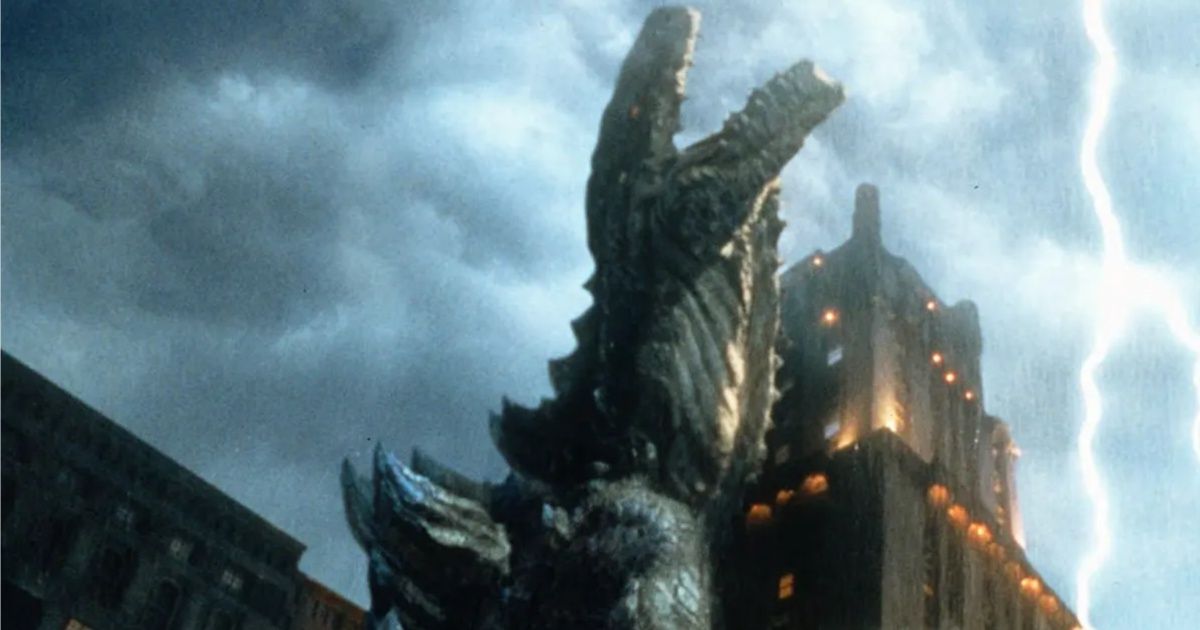 TriStar Pictures
1998's Godzilla marked the 23rd film in the long-running franchise, and the first to be completely produced by a Hollywood studio. Directed by Roland Emmerich, we see the famed kaiju migrate to New York City to have some babies, much to the chagrin of the authorities, who want to shoot first, and ask questions later.
Panned by critics, Godzilla would become the third highest grossing film of the year, and while it's still made fun of today, that hasn't stopped Hollywood from trying to bring other films in the franchise to the big screen, as there have been three more monster films to make their way to theaters, with a fourth titled Godzilla x Kong: The New Empire on the way.
1999 – The Matrix – $463.5 Million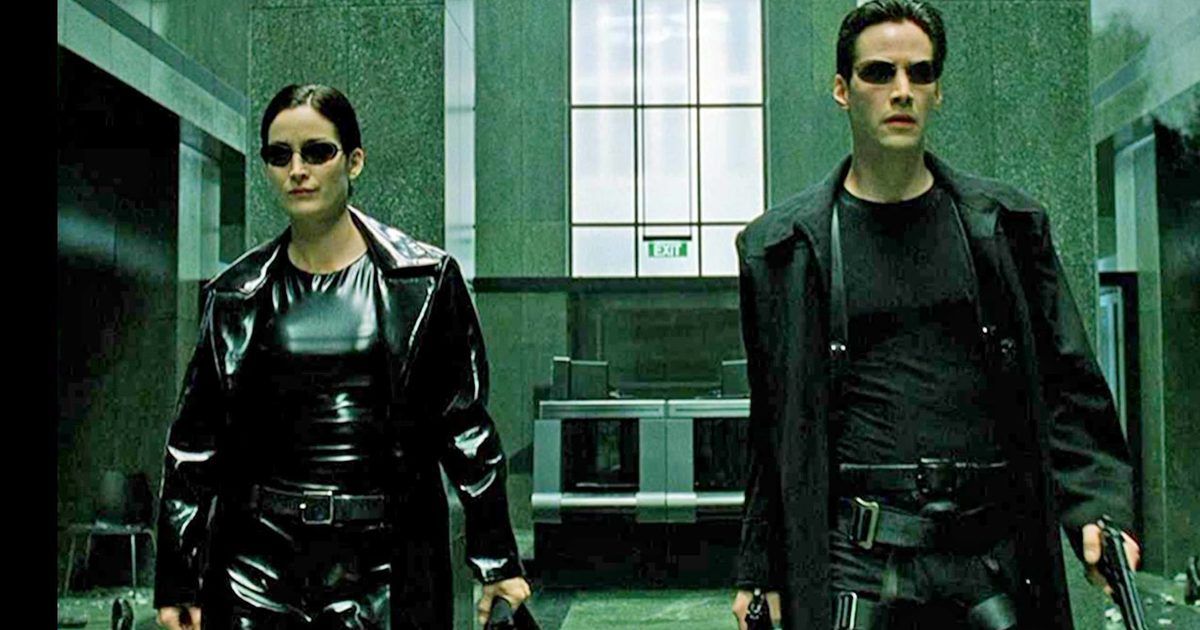 Warner Bros.
Closing off the decade of the '90s was The Matrix, directed by The Wachowski Sisters. Starring Keanu Reeves as a computer hacker who comes to discover that things aren't always as they seem, this film remains one of the greatest science fiction movies ever made, and went on to influence a generation of filmmakers within the genre.
Nominated for four Academy Awards, and winning just as many, The Matrix is a once in a lifetime film, pushing the boundaries of not only visual effects, but choreographed action sequences that have gone to become highly influential in the superhero movies we see today. Spawning three sequels, an animated anthology film, and conspiracy theories galore, it still holds up today, even nearly 25 years later, and has become the benchmark for every science fiction action movie to follow.
'I am officially off the market': When Margot Robbie revealed she made the 'conscious' decision of not dating actors

Margot Robbie revealed her decision to not date actors because of the media scrutiny that came with a public relationship of two high-profile actors
Back in 2015, A-lister Margot Robbie made a declaration that she would not be dating any actors. The actress may have alluded to her fiance Tom Ackerley, who she married the following year in 2016. In an exclusive interview with Marie Claire, she revealed that being in a relationship as an actor herself came with its own set of challenges. She believed that dating someone who was popular would add on to the media scrutiny.
Margot Robbie opened up on why she made a conscious decision to not date actorsTalking to Marie Claire, she claimed, "I am officially off the market." She then shared the reasoning behind her decision and added, "I made a conscious decision not to date actors." She continued to explain, "But not because I hate actors. That's a nasty generalization to make, and that's not the case. People take such an interest in your love life when you have a profile, it puts a lot of stress on a relationship."
The Barbie actress continued, "So two people with profiles, I figure it's just double the amount of scrutiny, and I'd like to avoid that at all costs." This came after reports of her locking lips with Tarzan co-star Alexander Skarsgard started making rounds. It was reported that she was caught kissing the actor during the Sundance Film Festival.
Margot Robbie revealed she opted for a minimal lifestyle even after becoming an actorIn the interview, Robbie also opened up about how she was adapting to fame. She shared, "I have a normal 24-year-old life. If I were a waitress, I'd probably have the exact same lifestyle. I'd go to the same clubs I go to already, live in the same house with the same housemates, hang out with the same people."
However, Margot Robbie tied the knot with Tom Ackerley who is an English producer and actor. The duo met on the sets of 2013 movie Suite Francaise where Tom was working as an assistant director. Post marriage, both of them launched their production company LuckyChap Entertainment.
Post navigation
Monica Bellucci and Tin Burton at lunch in the restaurant in Selci Lama

For All Saints' Day, the Hollywood star from Tiferno returned to his native Umbria to enjoy a moment of relaxation and then visit his parentsOn the occasion of the All Saints' Day celebrations, the Hollywood star of Tiferno origin, Monica Bellucci, returned to her native Umbria to enjoy a moment of relaxation and to visit her father Pasquale and her mother Brunella.Flanked by her current partner Tim Burton, she went to lunch, together with about twenty old friends, at the Osteria del Musicista, which has always been her favorite restaurant, in Selci Lama.Menu dedicated to typical dishes of the area, which includes an appetizer with breadsticks lined with coppa, duck in porchetta and grilled pork livers, polenta with wild boar sauce accompanied by the very typical cappelletti in broth.To conclude, a dessert based on fried "ciaccia" with Nutella and roasted chestnuts.
Having paid the bill and greeted the restaurant owner and lifelong friend, Roberto Polchi, Monica brought home cappelletti and broth for a family dinner.
Post navigation
'Rocky' Was Quite Different In His Original Screenplay, Sylvester Stallone Claims

Sylvester Stallone took his friend's advice on a rewrite of the original screenplay to Rocky. A few tweaks later, he was on his way to major success.
In the new Netflix documentary Sly, Stallone discussed how he initially conceived of the project, which had a much harder edge. In the early version, Rocky was depicted as a "thuggish" character, inspired by Martin Scorsese's crime drama, Mean Streets.
But Stallone's perspective changed when a friend read the script and thought the boxer was too cruel for audiences to actually care about him.
Stallone recalled her crying.
"She goes, 'I hate Rocky. I hate him. He's cruel. He hits people. He beats them up.'"
Stallone took it to heart, and asked what he could do to soften the character.
"I said, 'what if you stop short of it?' Like, maybe he almost did. He could have, that's his job, but he doesn't?' 'That'd be nice,'" he added. "I said, 'What if he had a girlfriend or something?' 'Yeah, that's nice.' So I go back, start writing that: 'Girlfriend. Nice.'"
$117 million in box office later, a franchise was born.
Stallone also revealed that actor Dolph Lundgren sent him to the hospital during one fight scene in Rocky IV.
"Dolph Lundgren… he pulverized me," Stallone says in the documentary. "Later that night, my heart started to swell—which happens when the heart hits the chest—and then my blood pressure went up to 260, and they thought I was going to be talking to angels. Next thing I know, I'm in intensive care, where I'm surrounded by nuns, and I thought, 'OK, that's curtains.'"
Stallone was in the hospital for nine days following the incident, praying for "one more round."
"For the first minute of the fight, it is going to be a free-for-all," Stallone told Lundgren. The Swedish actor joked in a separate interview that all he did was "obey orders," explaining, "[Stallone] was the boss. I did what he told me."
Doctors allegedly told Stallone that he received a blow to the ribs that made his heart rattle around in his ribcage, a condition typically seen in head-on collisions. "I did hit a bus, of sorts," Stallone joked.
Post navigation